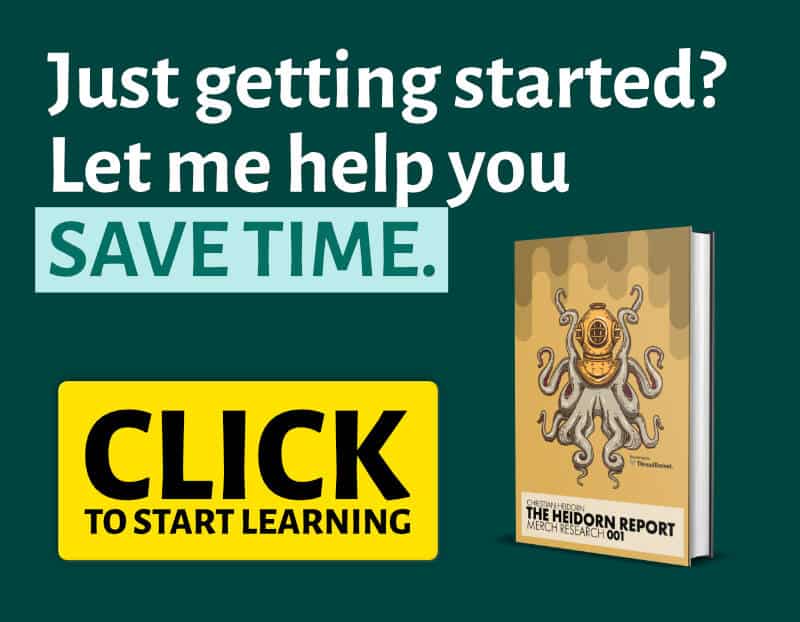 The world of e-commerce is abuzz with claims that people selling T-Shirts on Amazon as a side business struck it big.
But not everyone is convinced that the Merch by Amazon success stories are real.
So, what's the catch, you ask?
Well, first of all, we need to differentiate between 2 types of print-on-demand sellers on Amazon:
Seller Central: Sellers sell on the Amazon Marketplace in their own name and do the fulfillment via a different 3rd party (e.g. Printful, Alloverprint)
Merch by Amazon: Sellers only create products and everything else, including fulfillment is done by Amazon.
Join me as I look at these different business models and explain why Amazon Merch is the new print-on-demand powerhouse that's become an incredibly popular passive income stream for many people.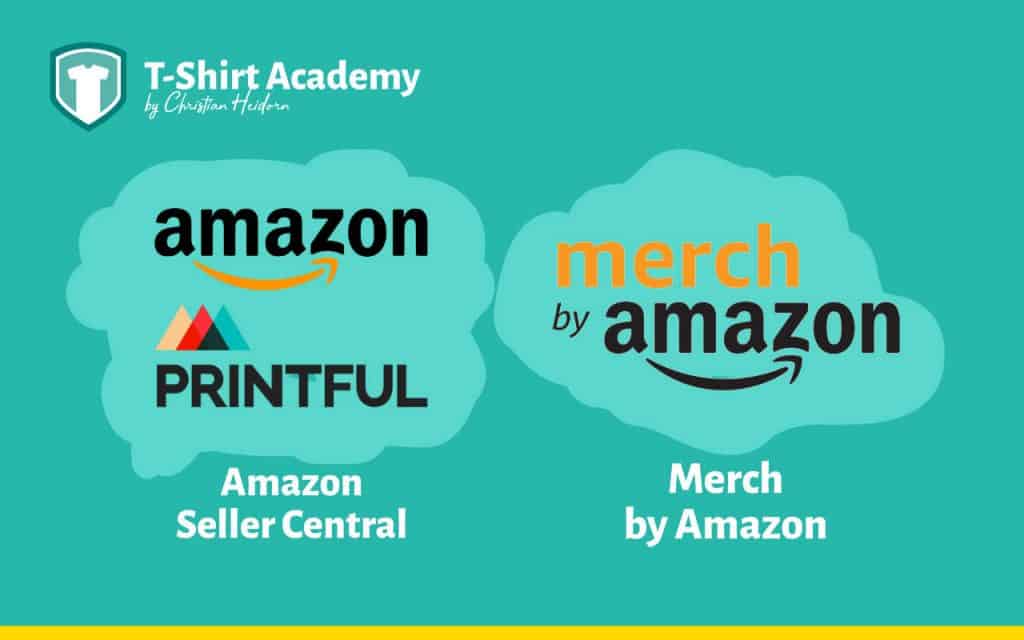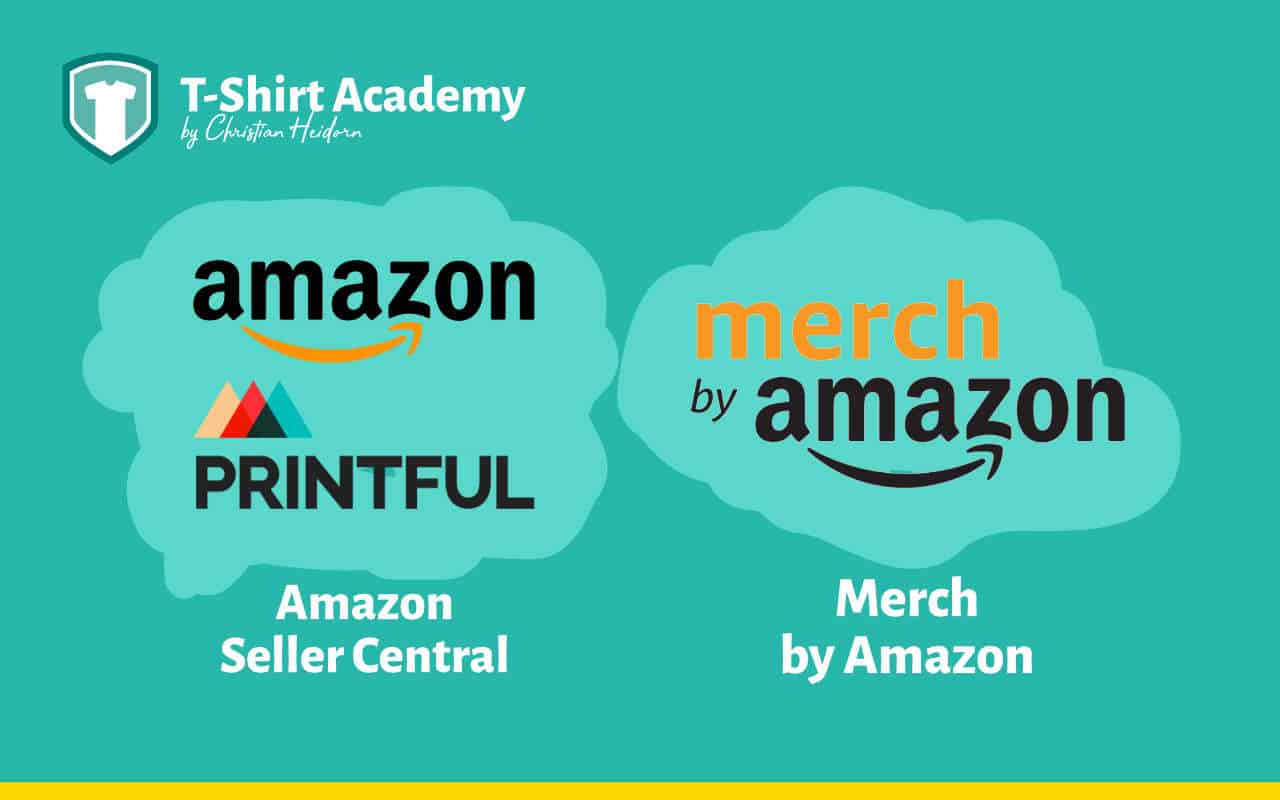 Skip the huge table of contents 😉
The Print on Demand Business Model
Print on Demand or "POD" is essentially a type of drop-shipping service.
Many of today's top sellers operate this way.
It involves outsourcing part of their business, so that the customer receives the product from a different company, but the seller takes full credit for the operation.
Initially, POD referred to out-of-print and hard-to-find books produced by facsimile machines and sent straight to the customer.
But the quality of the print was poor.
Suffice it to say that POD was risky for sellers who didn't make it clear that their products were printed on demand.
At first, only large distributors had the resources to put together a POD model.
But through the years, POD developed into a great source of income for small sellers too.
For a brief history of POD on Amazon, please scroll to the bottom of this page.
Some of the most common POD items on Amazon are t-shirts, hoodies, sweaters, mugs, pop sockets, pillow cases, phone cases, laptop vinyl stickers, etc.
And some of the most common designs are either text-based designs or illustrations, usually created either in vector (AI, EPS, SVG) or raster format (JPG, PNG).
How Print on Demand Is Changing
Print on Demand has always been a drop-shipping business model.
That's unlikely to change any time soon.
But the range of products available for POD has grown massively.
One quick Google search reveals thousands of POD products.
Sellers monetize their content (e.g. graphics, designs, patterns) on a variety of e-commerce websites using a wide range of every-day products.
The selection is now longer limited to the classics such as drawstring bags, canvas prints, T-shirts, hoodies, towels, phone covers, notebooks, wall decals, stickers and pouches.
The newest craze are actually custom-printed face masks which have become tremendously popular during the recent Coronavirus/Covid-19 crisis.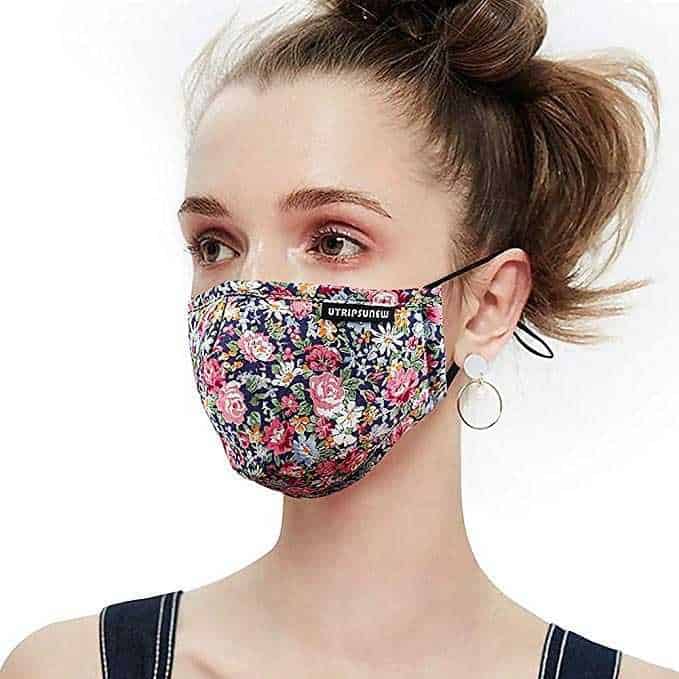 How Are Print-on-Demand Orders Fulfilled?
The transaction involves receiving an order from a buyer and passing it on to your supplier.
The supplier charges you for the product, for customizing it to your specifications, and for shipping it directly to the buyer.
The design itself is created in advance, either by yourself (if you have design skills) using a variety of software tools or by outsourcing it to a designer.
Once the order is shipped from the Amazon to the buyer, your funds are released.
You then set up regular disbursements and sit back as your orders come in.
What Are the Benefits of the POD Business Model?
The best thing about Print-on-Demand is the fact that the up-front costs are very low or non-existent.
Also, you have to stock any of the products, so your operating costs are minimal.
Revenue fluctuates, but you keep a decent chunk of the earnings, and there's no immediate need to reinvest into the business.
Another reason to give POD a try is the fact that once your design is up, it continues to generate revenue for you until it's de-listed.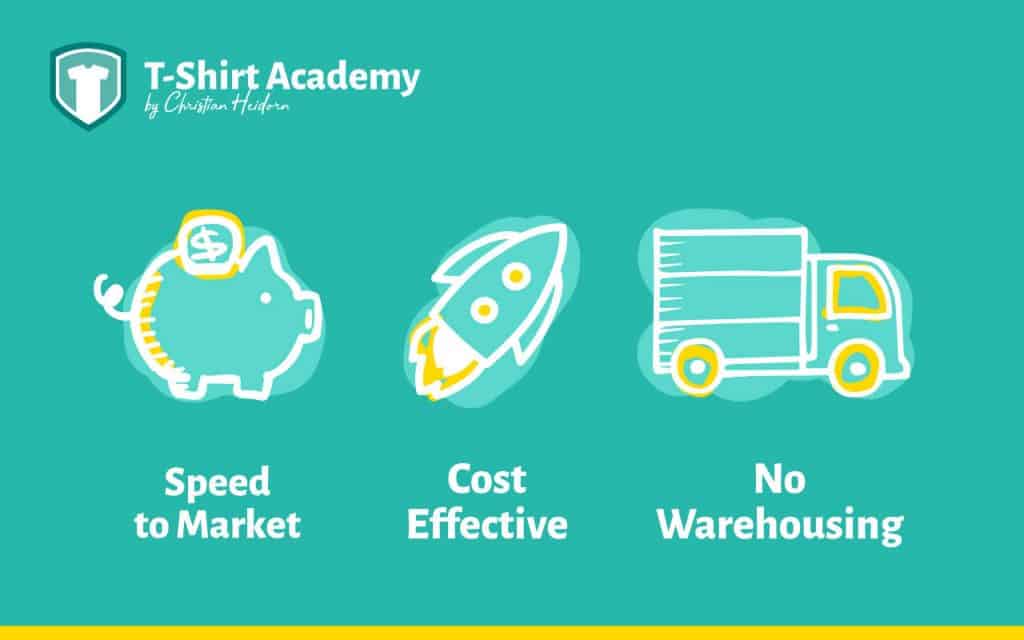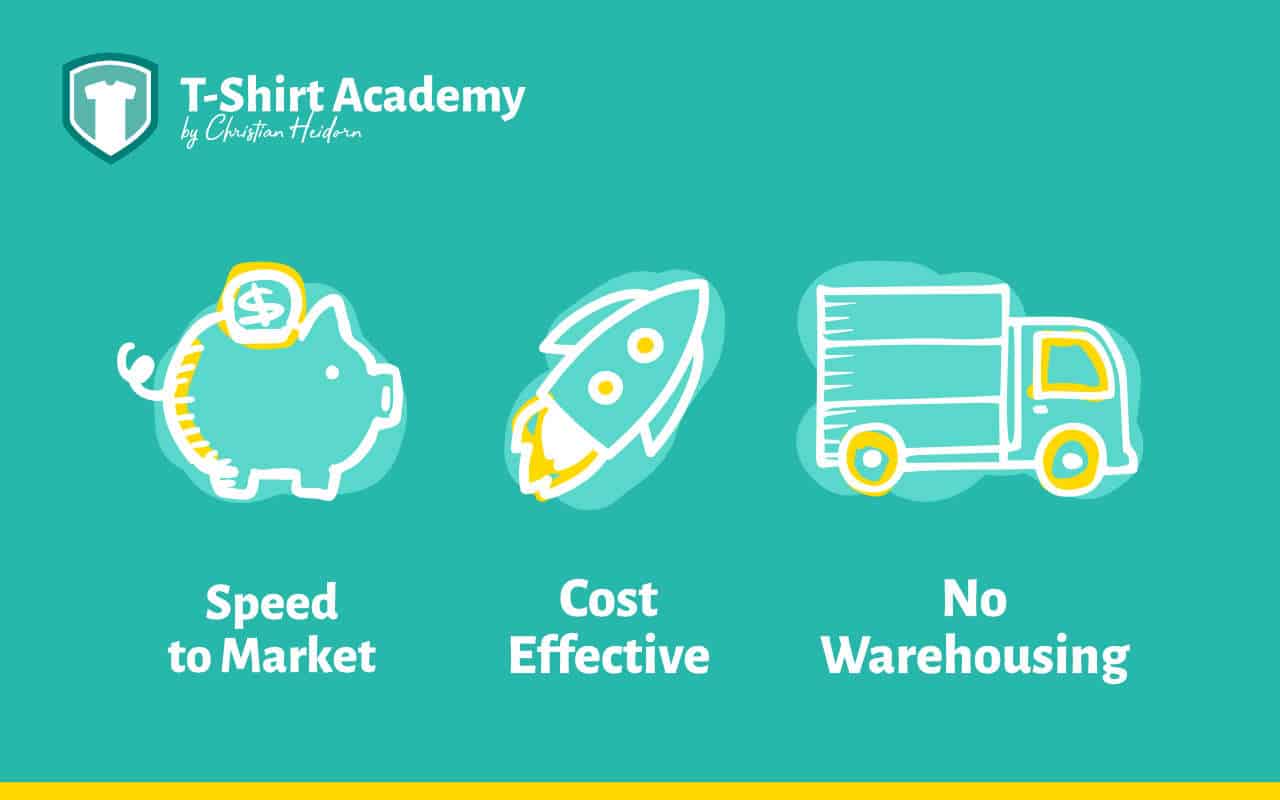 This means that, if you have a large portfolio up on Amazon, you can continue to make money even if you're unable to work for a while.
By far the most important benefit of print-on-demand on Amazon is its potential for organic promotion.
Nevertheless, independent sellers spend a great deal of money to get noticed.
Despite what most people believe, Amazon makes most of its money not from sales, but from cloud hosting, Prime memberships, and advertising.
The Importance of Organic Reach
There are two types of traffic on Amazon: organic and paid.
For most kinds of products, paying is the only way to increase your product's reach on Amazon.
And there are several ways to do so, including pay-per-click (PPC) campaigns and keyphrase bidding.
Sponsored brands, heavily discounted deals like Lightning Deals and editorial recommendations are all paid for.
Needless to say, paid results take up most of the lucrative space on a search results page.
And they don't always match a buyer's query.
By contrast, organic results are what naturally matches a user's search phrase.
Think of them as the most relevant offers for a particular keyword.
Organic search results are displayed for free.
And for certain types of products, they're the only results that matter to a buyer.
If you sell POD products, paying to advertise thousands of products on Amazon is normally out of the question.
But if you're selling hyper-targeted products, you may not need any marketing.
Because they're customized novelty items, they tend to have organic reach.
To put it simply, customers come looking for them, not the other way around.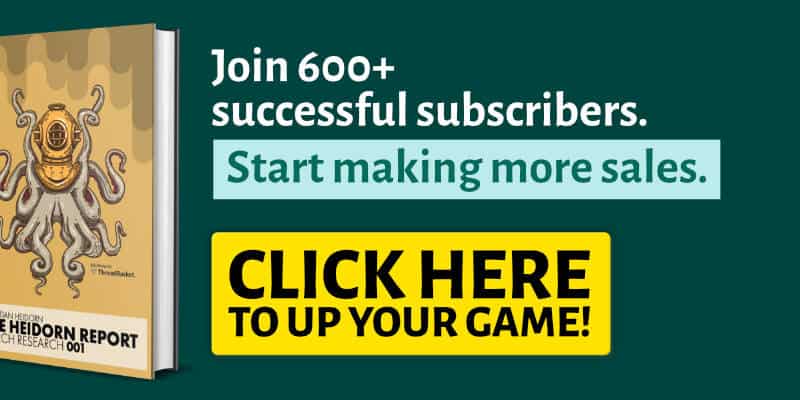 Print-on-Demand on Amazon
Nowadays, most Print-on-Demand products sold on Amazon are generic T-Shirts.
If you're on Seller Central, you'll set up your Print-on-Demand products on your fulfiller's website and then synced into Amazon Seller Central where you set your price and other details.
However, if you're using the Merch by Amazon platform, you simply create a shirt design at 4,500 x 5,400 pixels, set the price and add relevant metadata.
From the customer's perspective it's not immediately clear who the seller is or who handles for the fulfillment.
And the customer probably doesn't really care much either, as long as it's shipped quickly.
So why on earth is Merch by Amazon such a huge game changer?
Why are so many independent sellers worried?
And why are so many people people flocking to Merch by Amazon to make money online?
Well, let's have a closer look at how Merch by Amazon works.
Then you'll understand.
What is Merch by Amazon?
Merch by Amazon is Amazon's own print-on-demand service.
It allows anyone who requests an invitation and is accepted to the program to sell Amazon merch by uploading an original and unique design.
When it first launched in the USA, on Sept. 30, 2015, its primary goal was to enable developers and other content creators to boost their revenues by selling T-shirts on Amazon.
The reason the main takers were developers initially is the fact that they promoted the shirts in their games and enabled in-app purchases.
Selling shirts on Amazon was an excellent revenue stream for these developers.
And it also benefited Amazon, because the gaming industry is one of the fastest growing industries out there.
The developers promoted their Amazon merch, got their users to buy, and happily accepted the royalties for images they had already created before launching their games.
So, the main idea behind Merch by Amazon was to give developers a self-service tool.
It literally cut their out-of-pocket costs down to zero.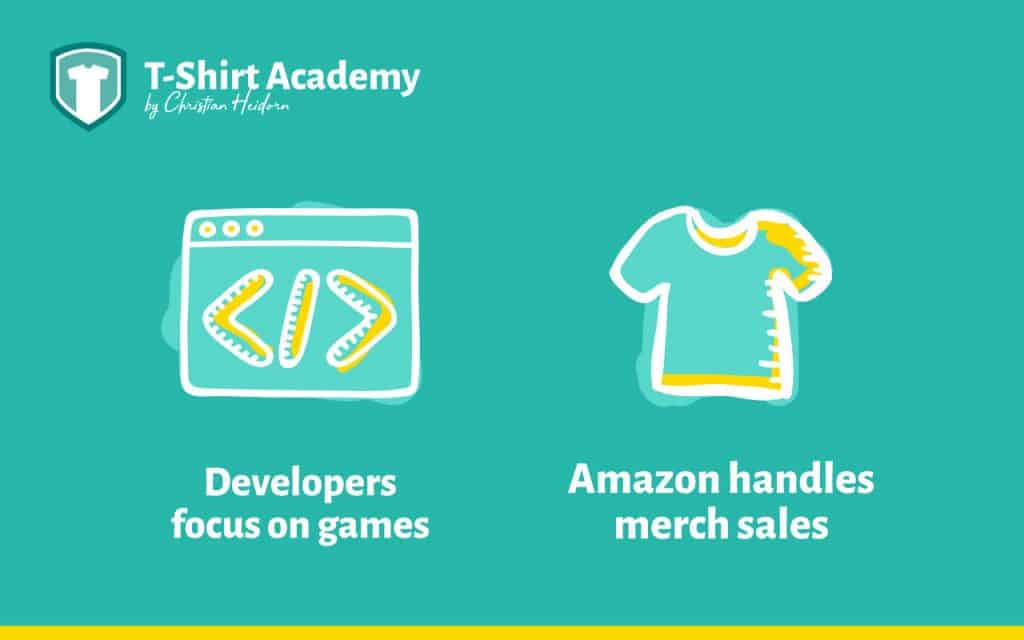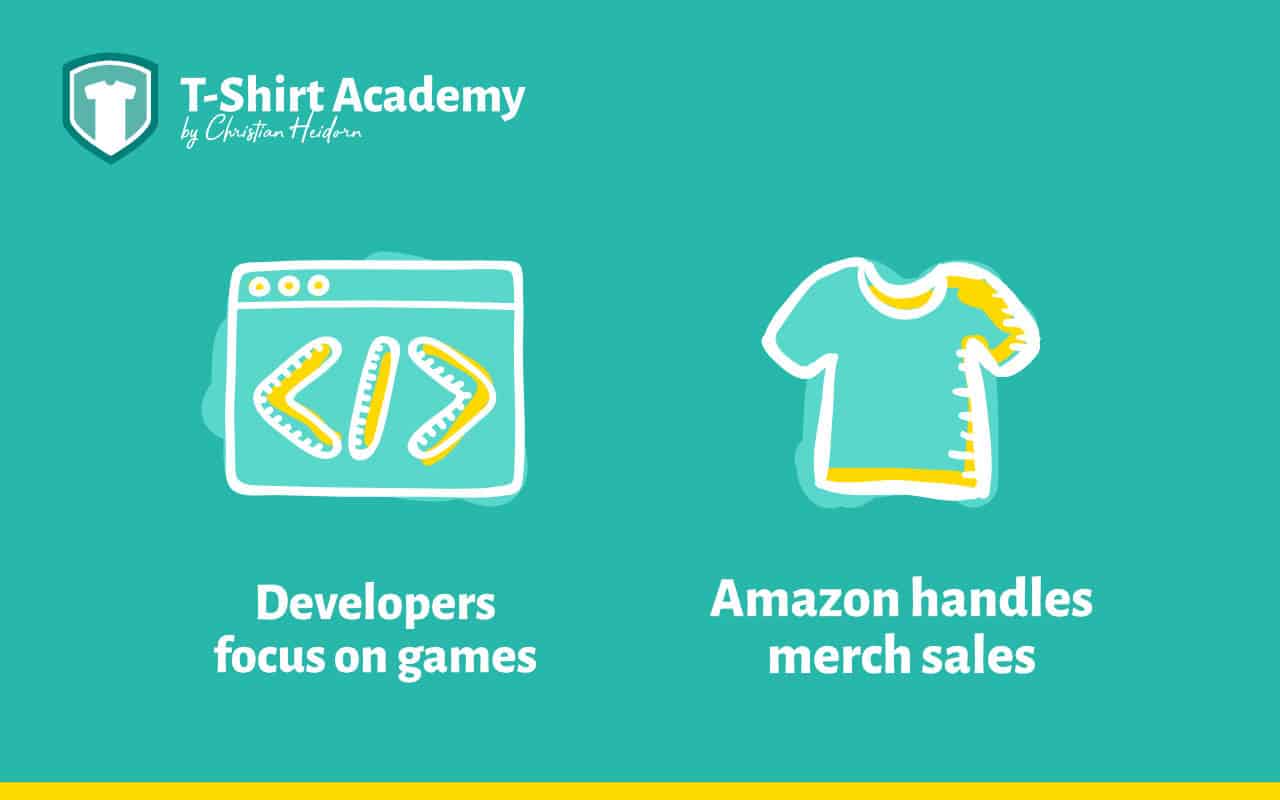 When other developers caught wind of the Merch by Amazon platform, they jumped on the opportunity to use it to sell shirts on Amazon.
In fact, some developers had already been using it in Beta mode.
Backflip Studios, the makers of Dragon Vale, Etermax (known for Trivia Crack), and Glu Mobile (makers of Deer Hunter) were some of the first big names to sell T-shirts on Amazon before Merch by Amazon was even officially launched.
It's not unheard of for game developers to also try to offer physical merchandise themselves.
But this kind of business requires a great deal of upfront investment.
Storage comes at a huge cost, and printing equipment is beyond the capabilities of most emerging developers.
Bigger brands can make the initial investment and come out on top.
Rovio was very successful in creating the prolific and profitable Angry Birds franchise.
Plants vs. Zombies merchandise also had a good streak.
And when Zynga partnered up with toymaker Hasbro, it was a match made in heaven.
But indie developers could never dream of going it alone.
How Did Merch by Amazon Change?
Back when it all started, developers used Merch by Amazon to upload their logos and game art onto the platform.
Some only used Amazon's templates at first.
Then, with the built-in calculator, they set their own list price based on the royalties they'd get.
Initially, Amazon's costs were no higher than $8.10 per product, plus a listing fee of 15%.
The minimum price was not allowed to go any lower than this.
Otherwise, stocking blank shirts, printing them, shipping via Prime, and providing customer service would have been unsustainable.
As sales started building up, per unit costs fell, so Amazon started offering volume discounts.
So, with time, Amazon merch royalties grew.
Developers were more than happy to supplement their revenues with minimum effort.
As for the shirts, they were available to configure on either one or both sides, in women, men, and kids' sizes.
Developers could select the materials they wanted.
Two brands of blank shirts were initially available to anyone who wanted to start selling T-shirts on Amazon: Anvil and American Apparel.
For each new order, Amazon's printers did all the work, and fulfilment centres shipped to customers from across the world.
Which didn't sit well with companies like CustomInk, Teespring, Spreadshirt, Zazzle, and CafePress.
But indie developers had only to gain from selling T-shirts on Amazon.
In time, they specialized in promoting their Amazon merch in-game on Android, Fire OS, and iOS devices, thanks to the Amazon Mobile Ads API.
But things have changed for indie developers as well.
No longer able to monetize their apps due to growing competition, they don't have the reach their predecessors did.
So, Merch by Amazon is no longer the go-to for them.
Nowadays, Merch by Amazon is seen as a way for anyone with entrepreneurial or tech background to supplement their income.
Selling shirts on Amazon is no longer the game developer's mainstay.
Ultimately, it was bound to happen.
Another major change that took place in the world of Amazon merch is that it's no longer limited to T-shirts.
People selling shirts on Amazon have steadily expanded to premium tees, pullover hoodies, long sleeve shirts, tank tops, raglans, and sweaters.
Of course, most Amazon Merch users still start off by selling T-shirts on Amazon.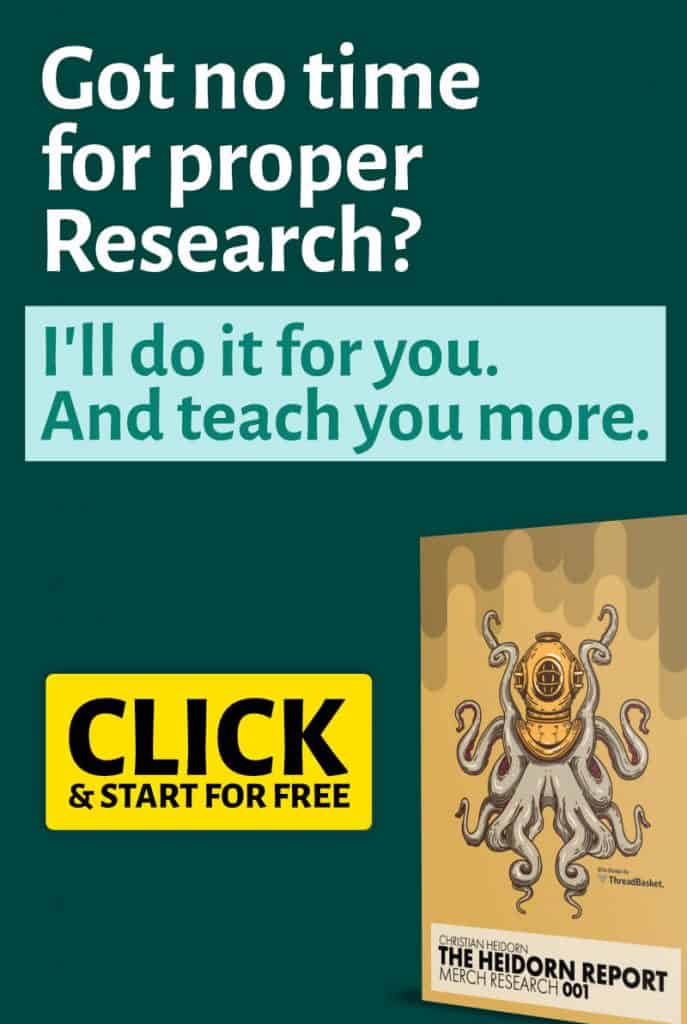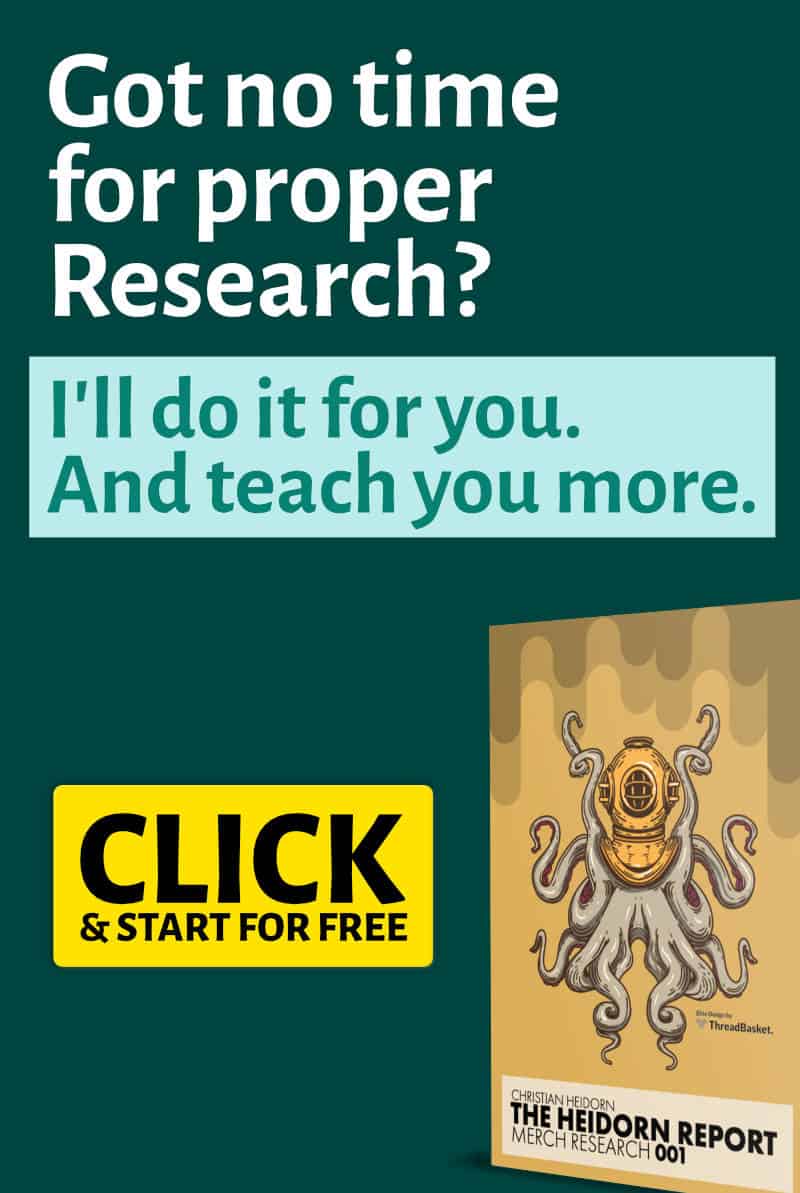 The Benefits of Merch by Amazon
Why do customers come looking for Amazon Merch?
The simple answer is Amazon favours its own listings, and Merch by Amazon are its own.
As compared to Seller Central, where you do everything yourself, Merch by Amazon takes care of every aspect of the sale.
The fact that Amazon promotes these products more than others makes it easier for them to reach a good sales rank.
You can think of the sales rank (or BSR) as a best-seller chart.
The lower the number, the better your sales.
And as the sales rank draws closer to 1, your listing gets even more attention.
Selling T-shirts on Amazon is much easier once the sales rank decreases and it sticks.
Once you reach this point, you simply add variations to the listing or create similar listings to get good sales ranks quickly again.
Be careful, though.
A sales rank of 100 in the Toy category is very different from a sales rank of 100 in the clothes category.
And depending on how popular some products are, sales volume can differ immensely between two products that are only 1 sales rank point apart.
With a few good sales ranks in your portfolio, your Amazon Merch becomes a source of "passive income".
Your Merch by Amazon dashboard shows you everything you need to know about product creation, promotion, sales, and analytics, so scaling it up is easy.
And perhaps the best reason to start selling shirts on Amazon rather than any other marketplace is that you're safe in the knowledge that Merch by Amazon is here to stay.
Unlike eBay, where growth stagnated in 2019, Amazon goes from strength to strength.
How to Sell POD on Amazon
It doesn't take much to start selling T-shirts on Amazon.
With creativity, ingenuity, and loads of patience, any tech-savvy individual can sell POD items to thousands of Amazon customers.
To get started selling shirts on Amazon, you need to open a seller account.
Once you have a seller account, you can access Seller Central, the merchant platform for third-party sellers on Amazon to access your orders.
There are two types of accounts currently available to those who want to start selling on Amazon.
Sellers usually opt for the first one to get their bearings and familiarize themselves with Seller Central, and progress to the second one as they gain experience:
Basic account – ideal for those who sell less than 35 items per month, with no monthly subscription fee, but with $0.99 sale fee per item and $0.30 referral fee per item (on average);

Professional account – costs $39.99 per month, but pays for itself if you sell more than 35 items per month, because Amazon will waive the $0.99/item fee mentioned above.
The main advantage of a Pro account for POD sellers is the fact that it gives you access to the Amazon Marketplace Web Service, which POD suppliers can integrate with to sync product listings and orders.
A detailed list of Pro account fees is available from the Amazon fee schedule.
After setting up your Amazon account, you need to choose a POD supplier.
There's no shortage of Print-on-Demand service providers, including GearBubble, Teelaunch, and Printful.
Open an account with your POD supplier of choice and create your first design to be placed on a generic POD product.
Upload the product to Amazon using the POD supplier's interface.
If they have Dropship Integration, they will receive your orders directly from Amazon and start printing the item for immediate delivery.
There will be a monthly charge for using a Dropship Integration tool, but this service also pays for itself once sales start to pick up.
If they don't have Dropship Integration or you prefer to do it manually, go to Seller Central and list your item yourself.
Use the product image generated by the POD supplier and upload it to start selling shirts on Amazon.
For every order received through Amazon, you will need to go to your POD supplier and place an identical order manually.
This option is time-consuming and it slows down delivery, but it's also usually free.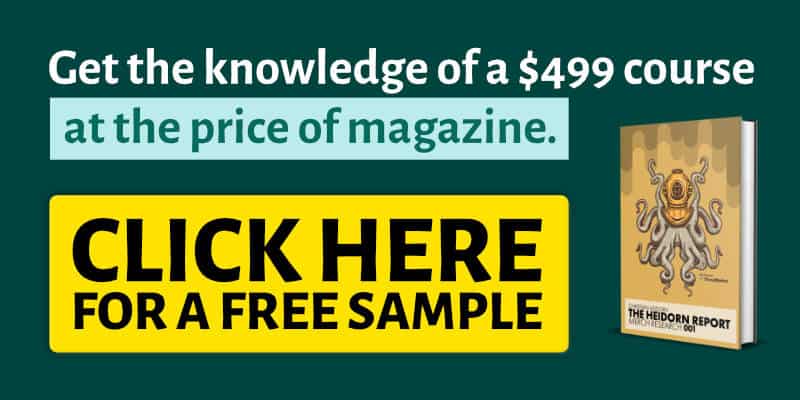 How to Sign Up for Merch by Amazon
At the time of writing, Merch by Amazon is available to both big brands and individual designers, but by invitation only.
Anyone interested should apply online and wait for an approval confirmation email from Amazon.
The application process takes a few minutes only.
You'll need your business contact information, a bank account, and routing numbers (if applicable).
Have your national insurance number, tax identification number, social security number, VAT number, or whatever other form of tax ID.
You can apply from anywhere in the world, with your local tax information.
If you haven't set up a company yet, you won't be accepted into the program.
Be aware that the information registered here makes you liable for tax in the country that issued your tax ID.
First go to the Merch by Amazon landing page, read the information available on it, and press Request Invitation.
You'll be asked to sing into your Amazon account.
If you haven't created a seller account yet, you're free to use your buyer account, but be sure to upgrade after you complete the application.
On the application form, complete the company profile information, provide your banking information, and take the survey.
You may be asked to set up two-step authentication, which is advisable because Amazon has been vulnerable to cyber-attacks in the past.
It used to be that private individuals set up their Merch by Amazon accounts first and their companies later.
Ideally, you should have already set up a business and a listing in an official business directory to maximize your chances of being accepted.
Check that your company can be looked up online using the Companies House website or your local official business register.
Then it's time to complete the tax questionnaire.
US-based sellers breeze past this stage, but people from abroad get confused when Amazon mentions it can withhold up to 30% of profits as withholding tax.
It's a good idea to consult your accountant before setting up an account.
Once the company information is out of the way, all that's left is to complete the invitation form.
Merch by Amazon will want to know the industry you operate in, your company name, website, and anything else you'd like to add to your request.
Your choice of industry makes a difference.
If you're a private individual and you haven't set up a company yet, it's probably best to select the 'Novelty T-shirt' option.
If you have a company and you used it in the forms, go for 'Small Business', whether you're thinking of just selling T-shirts on Amazon or not.
Your organization name and website must match the details entered earlier.
Make sure the information you provide is accurate.
Amazon will look it up and check that you're telling the truth.
Double-check your spelling and proofread.
It would be a shame for your dreams of selling shirts on Amazon not to materialize because of a typo.
The 'Additional Information' section gives you the opportunity to boast about your design experience, e-commerce prowess, or any projects you've worked on with big brands.
If none of these apply to you, then talk about your skills and vision for your Amazon merch business.
Prepare up to 10 designs that belong to you.
Include them with your application.
If you own any trademarks, mention them.
If you have any pending trademark applications, include this information as well.
If you have certificates and licenses to practice art, mention them.
After submitting your request to Merch by Amazon, you should see a confirmation right away.
Merch by Amazon will mention the average waiting time.
While you're waiting, familiarize yourself with the Amazon merch platform by downloading the templates available.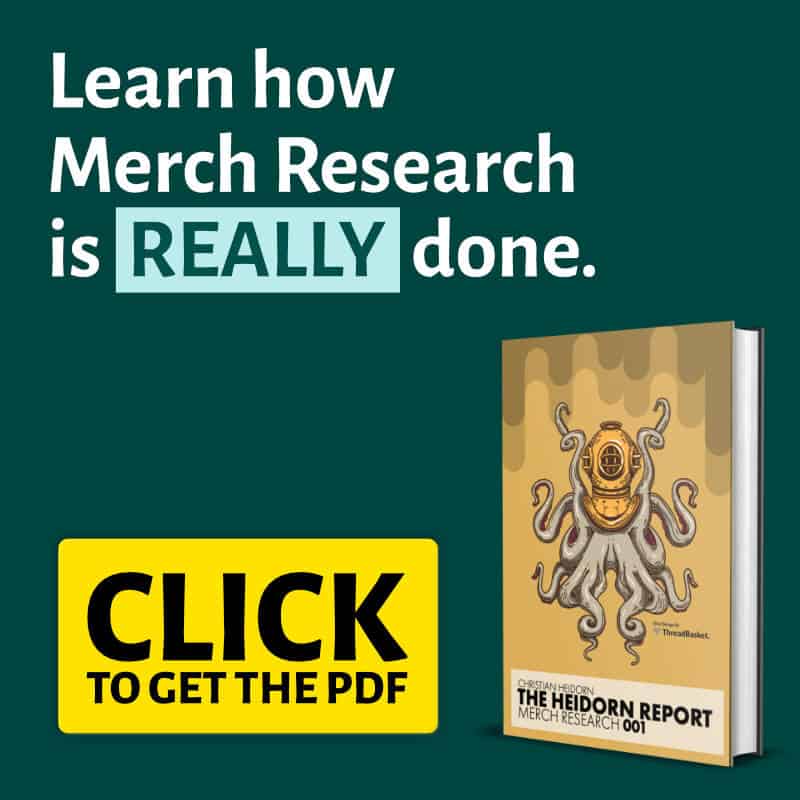 What Happens After Merch by Amazon Accepts?
Being approved to sell Amazon merch isn't the be-all and end-all for content creators. Merch by Amazon operates a tiering system.
Content creators must prove that they can sell Amazon merch before they get bumped up to the next tier.
So, selling T-shirts on Amazon takes time.
If you successfully list and sell 10 products, you are then allowed to progress to 25 and then to 100 products.
If you're unable to sell this initial load, you are stuck. You can only move on when Amazon grants permission.
After you pass the 100 mark, you get bumped up to 500, 1,000, 2,000, 4,000 and finally 8,000.
Initially, the tiering system was much more difficult than it is today.
Sellers needed to ask Amazon via email to delete listings or bump them up to the next tier.
The process is far simpler today, though it can still take some time before sellers can progress to the next tier.
Expanding to Other Merch by Amazon Marketplaces
In 2018, Amazon Merch accounts were made available for use not only on the US marketplace, but also on Amazaon.co.uk and Amazon.de.
'Content Creators', as Amazon calls POD sellers, can toggle between the US, British, and German flag on the top right corner of their Merch by Amazon account homepage.
This enables them to view their sales statistics on any of the three venues.
Using the Merch by Amazon Platform
It can take months for Content Creators to get the green light from Amazon Merch.
This is mainly due to the fact the printers run 24/7, and new printing equipment and warehousing facilities need vast amounts of investment.
Approvals come in waves.
So, as soon as you're up, you compete not only with seasoned Content Creators, but also with newbies who are very eager to make their mark.
Time is of the essence, so try to fill those first few empty slots on the platform.
Once the account is up and running, you have 180 days to set the ball rolling.
If it's inactive, Amazon will shut it down at this point.
To activate it, simply start listing.
It's a similar process to listing conventional products on Amazon.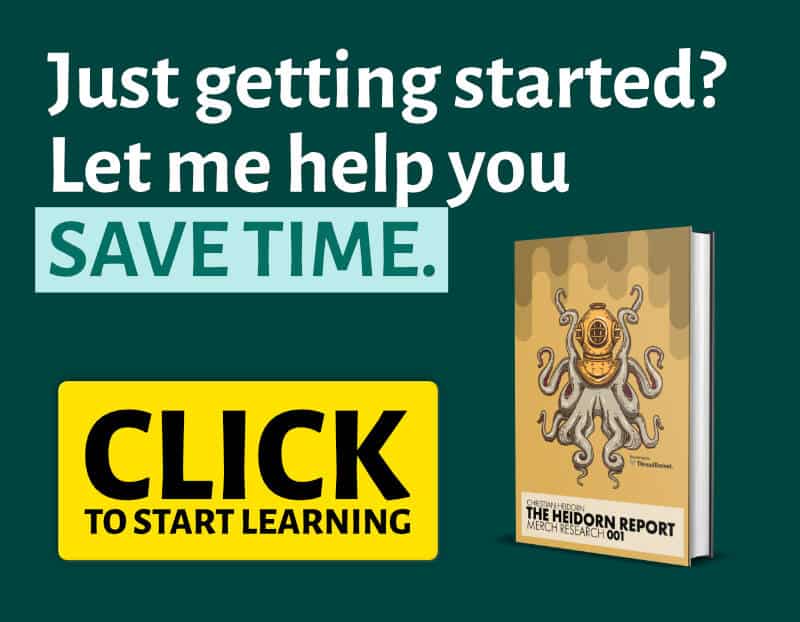 Listing Your First T-Shirt
When you first log into your account, the Amazon merch platform will invite you to create a product.
Select a product from the drop-down menu and make a mock-up with Adobe Illustrator, Photoshop or GIMP.
Your design must be 15 inches wide by 18 inches tall, with a transparent background in sRGB, less than 25MB in size, and with 300 ppi resolution (4,500 x 5,400 pixels).
To get an idea of what's needed, start by using one of the existing Amazon merch templates.
Once you've listed something, you can access your portfolio in your browser with the standard interface or use an add-on like PrettyMerch for a more appealing look.
Merch by Amazon features a dashboard and some analytical data to help you pinpoint best-sellers.
Advertising tools like Sponsored Listings are not available for Amazon merch.
Remember that your Amazon merch content must be 100% original and unique.
It's not unusual for people to buy the same image from a content platform, and then to start selling shirts on Amazon with that image at the same time.
Amazon is likely to delete duplicate listings and possibly suspend your account.
Also, if you've bought content from another source, you must be legally entitled to showcase it on Amazon and sell it for profit.
Your copyright for an image bought from content platforms like Vexels expires as soon as you stop paying the monthly subscription fee.
So, you need to stop selling shirts on Amazon right away if you're no longer authorized to resell the designs.
That's why we actually prefer (and recommend) a service like ThreadBasket, where you simply don't have to deal with such problems because the licenses don't expire.
The Importance of Listing Optimization
Customers don't care about your sales rank.
They care about how your product is described and what it promises to offer.
Whether they look up your product on a desktop computer or a smartphone, they need to perceive your product's value-adding features.
Price
People shop on Amazon for the price, as well as the convenience.
Amazon is known for passing on huge discounts to buyers, especially Prime members.
To find out if your price reached the 'sweet spot' – as Amazon sellers call it -, just look at the first search results that come up for your kind of product.
Calculate the average price based on the number of products displayed.
Is it close to your listing price? If so, you're comfortably in the middle of the pack.
Brand
People usually choose a brand name that speaks to them, and that's not the way to go if you're selling T-shirts on Amazon.
Making your product sound like it's not handled by Amazon or giving it a brand name that's in no way related to the product makes people think you're new at this and this isn't your area of specialty.
Let your brand be something that relates to the niche or the type of customer, such as 'T-shirts galore'.
But before you give it a brand name, check that it's not trademarked with a good software tool.
Title
How high up you show up on a search results page has to do with a variety of things.
The title is right up there with the best of them.
It's the keywords that make all the difference here, and there's no shortage of specialist keyword research tools, as seen below.
Keywords are important because countless sellers use similar keywords to describe similar products.
The top performing sellers tend to be given priority in search results ranking, and there are various other ways that people can influence the rankings in their favour.
A simple keyword tweak can drop the number of competitors to tens, rather than thousands.
Focus on the features that make your Amazon merch stand out.
If you're selling a T-shirt on Amazon that features a fish with a pirate's eye patch and puffy lips, then those quirky features are what you should mention.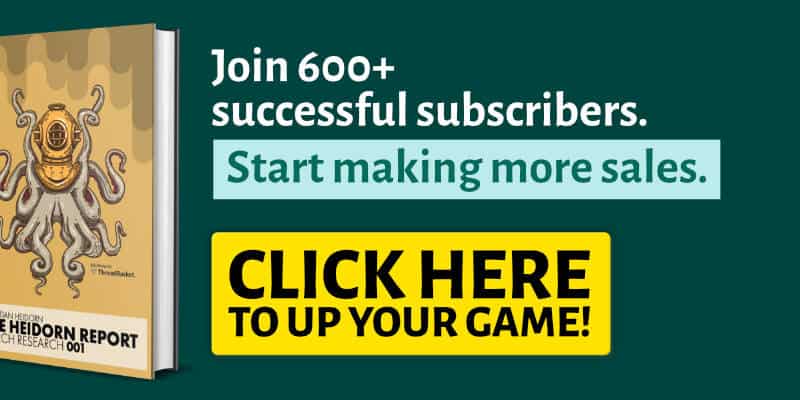 Bullet Points
On your product page, you have a maximum of 2 bullet points.
Use them wisely, and use them all.
After the title, they're the most likely aspect to cause you to rise up or drop in ranking.
Keyword stuffing is out of the question here.
And even if you were to try to cram as many words as you can in there, Amazon keeps changing listing requirements for titles and bullet points.
Sooner or later, you'll probably have to rewrite everything.
Unlike the title, which may not necessarily make sense, bullet points must be legible.
Write them down in full sentences, proofread them, and expect the customer to scrutinize them intensely before buying.
Bullet points make or break a sale.
They're basically the only marketing tool available to you as a mercher on Amazon.
The 2 features you describe here must be the most important and the most relevant to the reader.
Also, bullet points show up in Google search results as the meta description.
Not everyone starts their product search on Amazon, so let Google show them what your product's all about in 2 short and easy-to-understand sentences.
Optimizing for Amazon merch isn't easy.
Finding the right balance takes time and research.
To maximize your chances of ranking your products higher up in search results and reaching more customers, you need to keep a record of your edits, monitor the effects, and take immediate action when sales suddenly soar or drop.
Practice makes perfect, and that includes Merch by Amazon listings.
Managing Your Amazon Merch Listings
When you're selling shirts on Amazon, the Merch by Amazon platform is all you need to manage your design portfolio.
The 'Manage' tab in the dashboard displays your entire Amazon merch postfolio, including inactive listings.
It's here that you see when designs were uploaded and what they're listed for.
It's here that you delete listings or access the online editing tool.
And it's also here that you can check the status of your listings.
When you've been selling shirts on Amazon for a while, you come across a variety of statuses.
A newly uploaded design will show up as 'Under Review'.
Once it passes review, it goes on to 'Started Processing', and then further along to 'Processing'.
When it's up and running, the listing will show up as 'Live'.
Simply click on the link to check.
Designs that don't sell in 90 days are automatically deleted.
It's a much neater and simpler way to clear out your inventory than sending Amazon an email, like they used to back in the day.
Amazon Merch Sales Stats and Analysis
Selling shirts on Amazon the conventional way, with Seller Central, has its disadvantages.
Not only would you be fulfilling your orders yourself, but you'd also have far less visibility into your sales.
But with Merch by Amazon, all you need to check is the 'Analyse' tab in the dashboard.
Once you start selling T-shirts on Amazon well, you can see what sold, when, and for what price.
Your royalties are also displayed on the sales breakdown.
For a more in-depth view into your revenue, click on the 'Earnings' tab.
This gives you a breakdown of the payments you're due every month for your Amazon merch.
Once you build up a sizeable portfolio, this figure starts to increase noticeably, but it will drop again as soon as buyer interest wanes.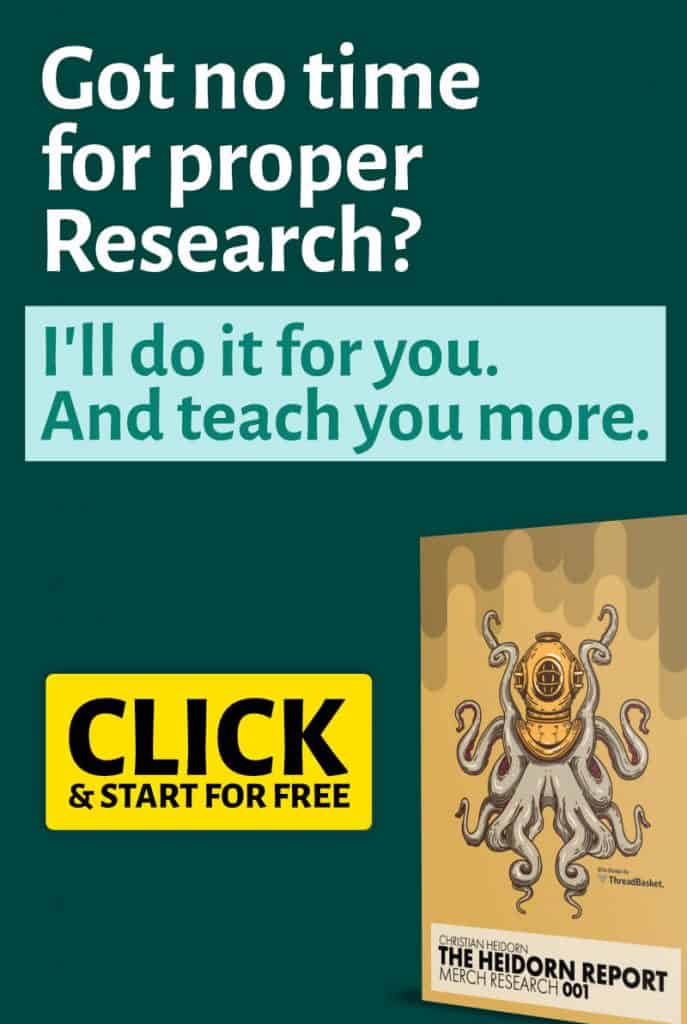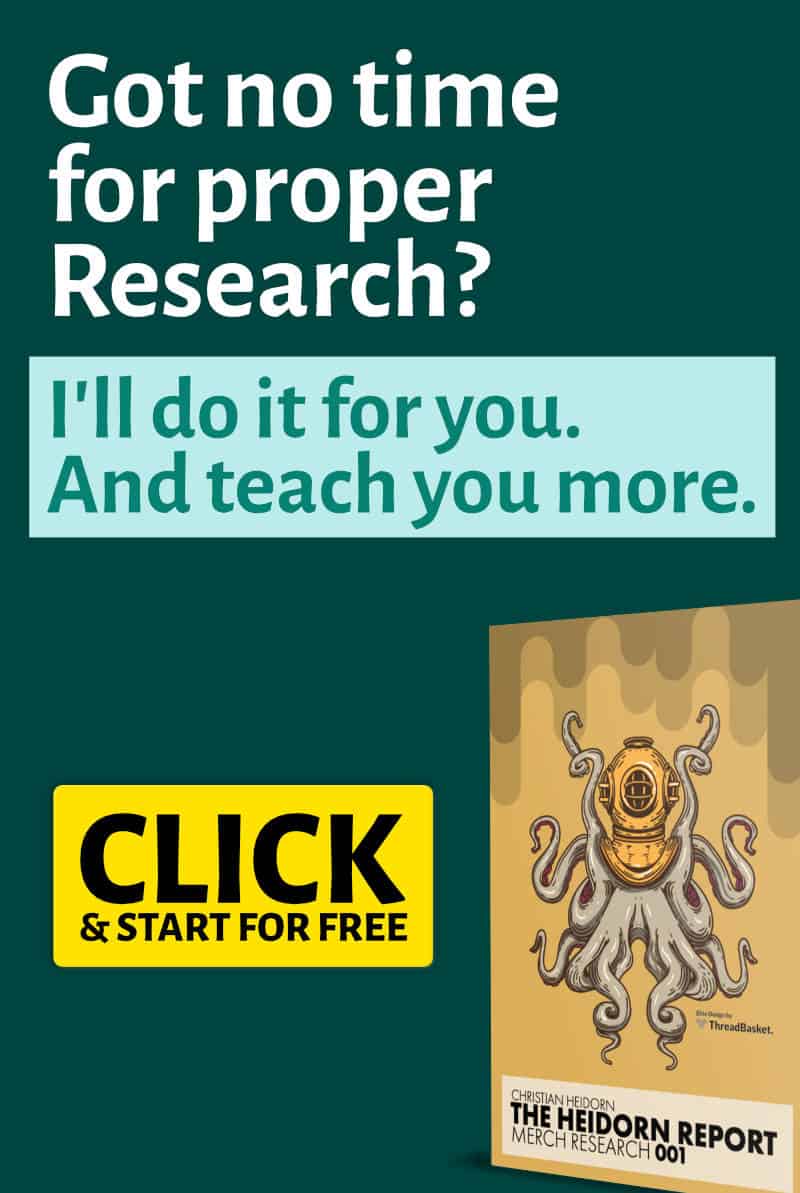 Amazon Merch Royalties
The more a product sells for, the higher the royalties.
The current list of royalties for sellers who operate on the US, UK, and German market is available here.
List prices in the UK are generally higher than in the US or Garmany, and so are the royalties.
Payments are made once a month.
Every 30 days, to be more precise.
So, you get a disbursement the month after your royalties started to accrue.
In real terms, you can wait anywhere from 31 to 60 days for payment.
Crucial Knowledge for Merch by Amazon
The Basics of Copyright & Trademarks on Amazon Merch
Copyright and trademark issues are bound to crop up if you're selling T-shirts on Amazon.
Copyright refers to literary materials and artwork, and it's automatically granted to you when you create something original.
That said, even if you are the original creator, you should keep a dated copy of your work to prove your claim, should anyone challenge it.
Trademark is also a form of intellectual property protection, but it applies to names, logos, slogans, and brands.
Unlike copyright, which is yours by default if you create something original, trademark is a recognition that you must earn and pay for.
You only achieve this recognition by proving to the USPTO that your intellectual property is original and yours alone.
For merchers, selling shirts on Amazon only makes sense if the design comes with copyright protection.
You're free to claim copyright on any phrase or image that comes to mind and has not been protected in any other way before.
Copying someone else's work will get you banned from Amazon merch.
Also, selling T-shirts on Amazon that mention a brand you don't own and have never acquired trademark for is a sure-fire way to get kicked off Amazon.
Brand names can take any form, including pithy comments, so before selling shirts on Amazon, make sure that the pithy phrase you put on it has never been registered as a trademark.
Unlike copyright, trademarks never expire.
And they also take months to acquire.
Deciding What Amazon Merch to Sell
Now that the concept of selling print-on-demand Amazon merch is clearer, it's time to look at the best types of products to sell.
It's not a one-size-fits-all situation; the best-fit solution for any seller can only be found with adequate market research.
So, before you start dreaming about the millions you'll be making selling T-shirts on Amazon, first ask yourself who you want your customers to be and what they'll be using your products for.
Do you want to focus on products that are useful or special to the buyer, or stuff they can impress their friends with?
Most Amazon merch products reflect the buyer's personal taste.
A personalized cushion cover can be used to round off the buyer's lounge décor, a phone case can coordinate with accessories like scarves and umbrellas, and a printed table mat can help dinner guests feel more at home.
Others have special meaning for the buyer, reinforcing their personal beliefs and their attitude towards life.
A cap, hoodie, or T-shirt printed with an affirmation or a message of solidarity can help express the buyer's personality with little effort.
Think of all the work mugs you've seen with a cheerful or funny message.
But many novelty Amazon merch items are meant to be gifted.
So, they tend to have a tongue-in-cheek message, pithy comments, or visually striking graphics that the recipient can relate to.
The obvious choice for people who start selling shirts on Amazon is stag do and hen party merch.
Gifts for relatives, such as 'Best dad' mugs, are also very popular Amazon merch options.
Then you have your not-so-subtle political swag.
Anything qualifies, from run-of-the-mill president bashing slogans to caricatures.
But these tend to be seasonal items, so the only way to do well selling shirts on Amazon is by timing the content uploads right.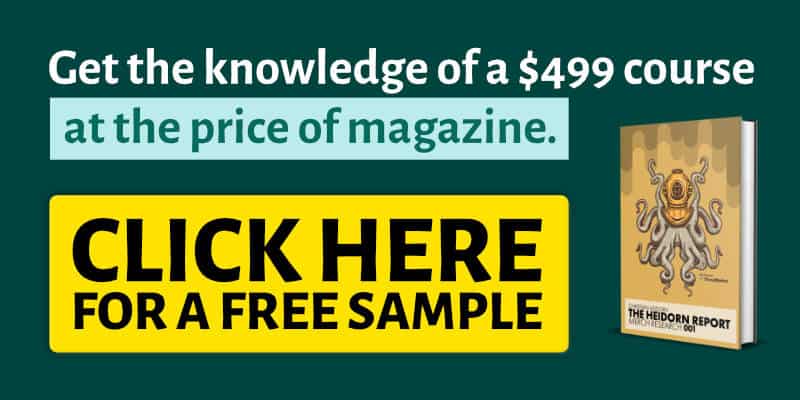 The Basics of Niche Researching
Once you have a rough idea of the kind of product you'd like to offer, it's time to look for your niche.
The more you list, the easier it will be to identify this niche of yours and fine-tune your listings.
But when you're first starting off, you need to waste as little time as possible on bad leads.
With so much competition, it's not that easy to find a profitable niche to start selling shirts on Amazon.
But your Amazon merch product doesn't need to be something nobody else thought of before, as long as yours is slightly different somehow.
Feel free to also check out my separate blog post on how to choose a niche.
One sure-fire way to get off to a flying start is to draw up a list of ideas.
Compare phrases people wouldn't normally search for, such as 'dancing hippo mug', 'throw in the towel towel', and 'cuckoo for cocoa puffs cereal bowl'.
See what happens when you type and search for them on Amazon.
Look at individual listings for top-selling POD products and make a list of ASINs.
The ASIN is Amazon's standard identification number.
It's a 10-digit code that starts with the letter 'B'.
You'll find it in the URL of every product listed on Amazon.
It's also on every product page, in the 'Product description section'.
Look up every ASIN, but focus on the ones with the most product reviews and the best sales ranks.
These are top-selling items.
To get a feel for the number of sales these products have every month, use the free Jungle Scout Estimator tool.
The sales rank is also displayed in the 'Product description section'.
You can also use this list to find the keywords these sellers use to make their products stand out on Amazon.
Many reverse ASIN lookup tools can help you speed up this process.
Cerebro is one of the best tools on the market, and it comes with a hefty price tag.
But there are free alternatives as well, such as Sonar and SellerApp.
Make sure you understand the risks of using an unsecure browser tool before you use it, though.
Third parties may gain access to your data.
The keyword list will help you understand what customers are looking for.
When you're ready to take it to the next level, you can start to look for reliable Amazon Product Research tools.
SellerApp lets you visualize your niche, your competitors, and your estimated profits for Amazon merch in one go.
JungleScout and AMZScout are web apps and Chrome extensions that let you browse millions of products and check product ideas as you go.
Finally, Unicorn Smasher is a similar product research tool for Amazon merch, but with pizzazz.
Another interesting Chrome extension is Productor for Merch by Amazon.
It displays and compares BSR for competitors on every platform, it gives you an estimate of sales for your competitors, and it stores all the information safely within your own browser.
It helps you set up your AWS and Amazon Advertising campaigns faster with ASIN displays, it lets you copy the contents of any listing onto another, it translates every field in a form with a single click, and much more.
If you're not comfortable using these tools, or you'd like to look up more products before you sign up, you can also use the Amazon FBA profitability calculator.
It helps you estimate profits and weed out bad products.
Simply enter the ASIN of a product you like and see what it says.
Look at the 'Your Fulfilment' column.
It shows you how much you're likely to pay in Amazon fees.
Tweak your price to see what you'd be left with.
Check the 'Cost of Seller Fulfilment' box to see how much you'd pay if you shipped a product this size to the customer yourself.
Of course, if none of the above interest you, you can also try to research product ideas the hard way.
If you'd like to start selling shirts on Amazon, you could target the hobby or office niche and focus on a specific profession or activity.
If you're selling T-shirts on Amazon, it can't hurt to look up famous quotes you can give a funny spin to.
And since most people own pets, jokes about cat and dog breeds are bound to have an audience.
If you're a sociable person, you may be able to explore a niche more thoroughly with help from an online community specializing on that topic.
Niche communities can give you ideas not just about the type of product, but also about the design, the layout, the positioning, etc.
You may also be able to find private groups like The T-Shirt Academy on Facebook that are willing to help.
Finally, there are workshops and seminars on the topic of Print on Demand and niche research.
However, be aware that the same people teaching you are likely to become your competitors.
The sheer scale of their business means that even if you don't lose orders to them, the printers will prioritize their orders over yours, so your deliveries will be slower.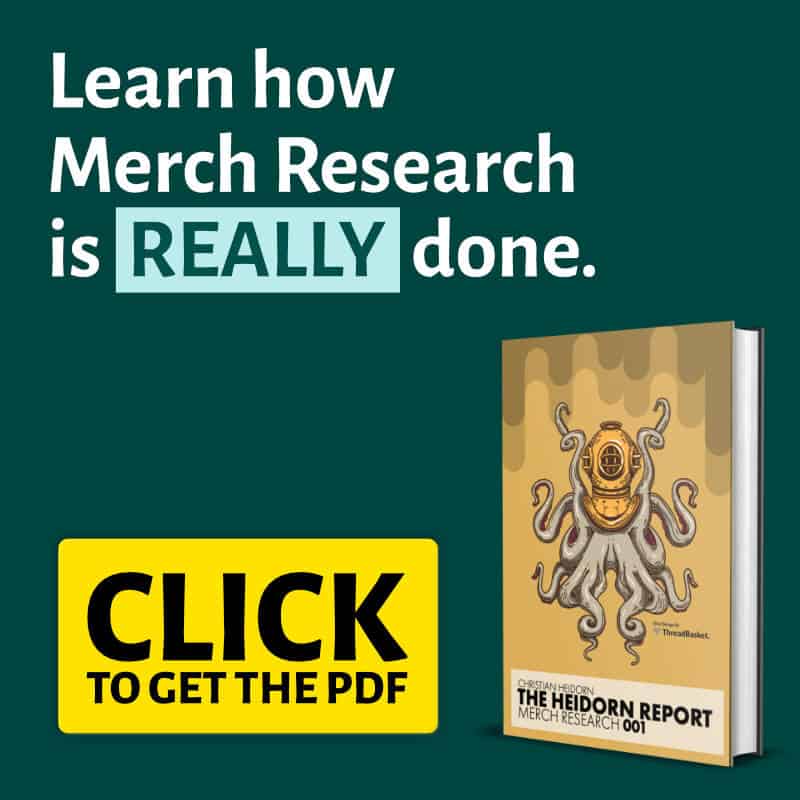 Amazon Merch Design Sourcing 1.0.1
It may surprise you to learn that not all top-selling Amazon merch products are visually impressive or very witty.
Some look as though they were put together by amateurs.
Designs listed en masse are often very simple, easy-to-follow, and sometimes even bland.
Content creators simply focus on what sells and scale from there.
Some of the most popular products feature only a bit of text, which is usually funny or self-deprecating.
Selling T-shirts on Amazon with offensive jokes like 'I'm with stupid' is a good example.
There are several ways to source good designs for Amazon merch.
Whether you're selling T-shirts on Amazon or mugs, you want your design to stand out.
Here are some of the ways to bring the designs to life, and most importantly, make sure they're ready to be sold on Merch by Amazon.
Design them yourself
It's free, but it's also very time-consuming.
Assuming you use a text-base design and tweak it in Photoshop or Adobe Illustrator for hours, and then repeat the next day, selling T-shirts on Amazon is likely to become a very boring and unfulfilling existence.
Use the Low Hanging System
This business model is basically the same as above, but you push yourself to list new designs every single day.
When you find a top-seller, you come with variations and tweaks to maximize sales, all the while listing many other designs that may not turn to be worthwhile.
The beauty of this business model is that success lies in inventory volume.
But it's quantity over quality, really.
And not everyone can take on such a huge amount of work.
Also, LHS tutorials and workshops are not usually free.
Hire people to do it for you
Outsourcing is a great option if you simply don't have the time to upload all these items yourself when you start selling shirts on Amazon.
There are countless websites that connect you with workers from abroad who are happy to carry out the work for next to nothing.
You can find professionals willing to do the work at easyoutsource.com, for instance.
Find cheap designers
There's no shortage of websites that claim to connect you with reliable designers.
Ecomey.com is just such a place.
It doesn't come cheap, but they may be willing to negotiate for larger projects.
Some designers charge under $1 per design, so selling T-shirts on Amazon can work for you, even if you don't have design skills.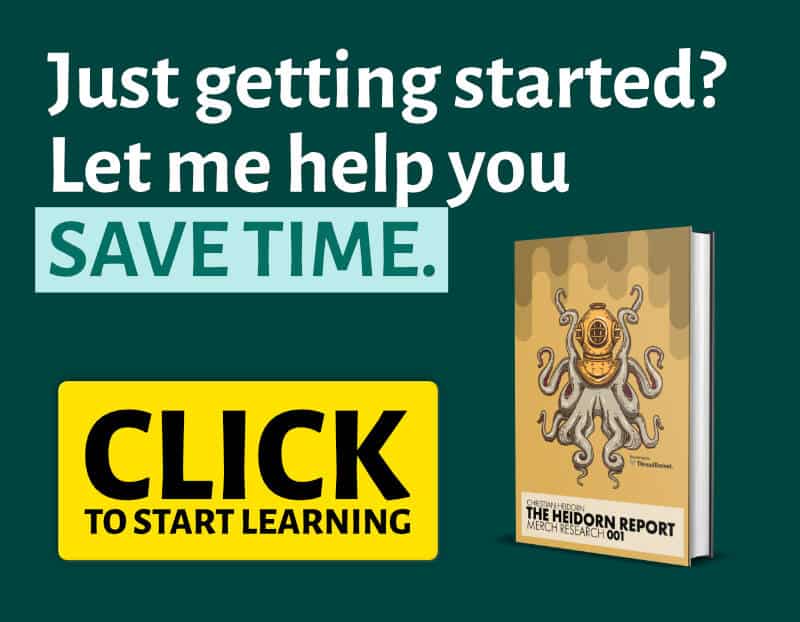 Go with the software
There are countless text, art, and poster makers out there that you can use to bring your designs to life.
WordSwag, Canva, Phonto, and Typorama are good examples, to name but a few.
Use these apps and websites to insert your text or select your graphics to turn a simple idea into something appealing to customers.
Mind you, the apps are free to install, but it will cost you to download and use the designs.
And you still need to create the designs yourself.
Most apps charge no more than $5 per download, but some files and formats may cost more.
The Costs of Running a POD Business
Start-Up Costs for Your Merch by Amazon Business
Merch by Amazon is free.
There's no monthly subscription charge.
With the Merch by Amazon business model, there are no production, operational, or marketing costs.
The supplier takes on the risk that comes with deliveries.
Most importantly for start-ups, the up-front cost is minimal.
If you sign up to Merch by Amazon, you're paid a royalty per unit sold.
This royalty is added up and disbursed to your account every month.
Amazon's costs and the tax incurred are hidden from you.
These costs include manufacturing, fulfilment, and customer service.
Your only foreseeable costs are those associated with buying the software to create your own designs or buying designs from someone else.
Content providers charge a few cents per image, but outsourcing to an entire team of designers can cost hundreds of dollars per month.
For tax purposes, royalties on Amazon merch must be declared as income.
If you sign up to Merch by Amazon, you can't claim Amazon's costs against your business expenses, whereas POD sellers can claim all of Amazon's fees (referral, fulfilment, and storage fees).
To see which option works best for you, compare the royalties and the Amazon revenue calculator.
Consult an accountant to check your findings.
Better yet, try both.
It's a good way to get a feel for the market.
Start-Up Costs for a POD Seller on Amazon
Listing your shirts as a seller is a good way to ease yourself into selling POD.
But if you want to get off on the right foot, you should consider using software.
Here's a breakdown of the fees sellers need to pay if they use a Seller Central account and GearBubble to sell POD on Amazon:
$39.99 per month in Amazon Pro seller account subscription fees
$0 for a GearBubble account
$27+ per month for GearBubble Dropship Integration
up to $1 per design, depending on the designer
Of course, with a healthy initial budget, anyone can set up a team and start outsourcing designs from day 1.
Hiring designers and people who can upload your designs for you enables you to grow your business selling T-shirts on Amazon much faster, but it also drains hundreds of dollars from your budget.
Then, when you're ready, move on to Merch by Amazon using your seller account.
Your seller and mercher accounts will be linked.
Most new signees go straight to Amazon Merch and never sign up for a seller account.
It's up to you, but entry requirements are stricter with each new wave of sign-ups, and Amazon takes selling experience into account.
Tools & Other Marketplaces
Top 10 Amazon Merch Tools
Aside from the content websites above, there are many other ways to grow your Amazon merch business.
If you're serious about selling T-shirts on Amazon, then you need to embrace the software.
Unlike many Amazon merch tools that have limitations, bugs, and user interface issues, the ones below are feature-packed and well-known for their dependability:
1. Merch Ninja
Merch Ninja is a mobile ready and feature-packed Amazon merch tool developed by German developers.
What it lacks in attractiveness it makes up for in specifications.
It grants Amazon merchers access to over 2 million designs that can be listed in 180 subcategories.
It effectively scours Amazon merch catalogues for up-to-the-minute BRS research.
It gives you access to information you wouldn't otherwise be able to reach, such as deleted designs, new designs, official brands, Top and average BSR, and top sales for Merch by Amazon.
There's a live chart that tracks the peaks and troughs of the BSR, and there's loads of information about how and when a product is listed, as well as how BSR and listing price impacted sales.
The built-in event calendar keeps you on your toes, and the integrated niche list gives everything away when those creative juices stop flowing.
If you're selling shirts on Amazon, it can't hurt to use Merch Ninja to give you a clearer picture of search volumes and keyword relevance for your Amazon merch.
Keep a watchful eye on your competition and stay abreast of the trends with keyword results available in seconds and competitor data out in the open.
Protect your Amazon merch with the Ninja Trademark Check.
It looks up phrases with 5 trademark institutions, making sure that you never get in trouble on any Merch by Amazon marketplace.
Simply paste your Amazon link, and get smart! Don't worry, there are no unnecessary results, because it only of flags up trademarks Class 25 in Nice Classification.
Share and share alike with Merch Ninja.
It features a .csv export function, so that you can distribute your design and trademark information with in-house or outsourced designers.
With easy-to-manage favourites lists, you and your virtual assistant are always in the know.
2. LazyMerch
Also based in Germany, LazyMerch is there to streamline automatic design upload.
Rather than sit around and wait for all your designs to upload on all of the platforms you sell on, give LazyMerch a try and say hello to the art of resting on your laurels while also being effficient.
It involves drafting a spreadsheet of your designs and their characteristics, which most Amazon merch sellers have anyway.
Unfortunately, it's only available on Windows for the time being, but that's about to change soon.
The beauty of LazyMerch is that it works with KDP, RedBubble, Spreadsheet, Merch by Amazon, and all the other great POD platforms.
There are two subscription levels, one with access to only 1 platform and the other with unlimited access.
The full version includes up to 200,000-character translations per month.
3. ThreadBasket
ThreadBasket, the self-proclaimed T-shirt entrepreneur's resource, is a platform that hires and manages all the staff needed to scale your business.
They take over the entire process of POD for you, including design creation and editing, so that you never have to deal with this side of the business again.
Leave the research, trademark checks, staff, and design issues up to them, and focus on your sales analysis.
Their designs are exclusive, meaning that as long as you work with ThreadBasket, you never have to worry about copyright, trademark infringement, or suspended Amazon merch accounts.
The price of each design drops with each new day, based on a Dutch Auction formula.
So, by the time somebody buys a design, it can be worth as little as €5.
And thanks to the ThreadBasket API, you can integrate your designs with Merch by Amazon and start selling shirts on Amazon in a flash.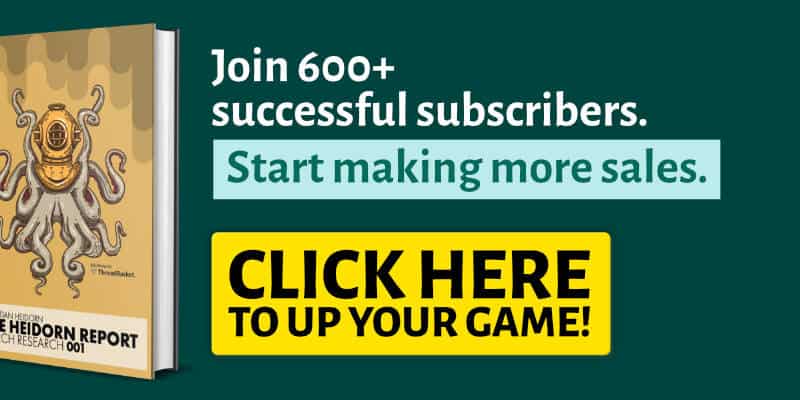 4. PrettyMerch
PrettyMerch Pro is more than just a rehash of the PrettyMerch Chrome extension mentioned above.
It comes with a nifty auto re-login feature, which is a big plus for anyone's who's grown weary of typing their credentials and waiting on two-step authentication to grant them access to their Merch by Amazon account.
It also features a handy little button next to the sales widget that displays sales for that particular period.
So, if you want to compare this month's sales with last month's sales, simply click on the tiny list icon.
You'll see top-selling product types, fit types, and colours for each period.
Simply click on the bars in the sales chart to view your daily sales and royalties.
Or click on the pen icon in the product list to tweak your price or make any other edits to your listing.
What's more, PrettyMerch Pro promises to bring advanced insights and even a brand-new product manager into the mix.
5. Merch Informer
Merch Informer is a product research tool that seeks out untapped niches with profit potential.
Before you sign up, you're invited to take up a 9-part video induction course with the Merch Academy.
Once that's out of the way, Merch Informer will allow you to compare three Amazon merch products at a time to help you find your niche and start selling shirts on Amazon in volumes.
Compare the top 1,000 best selling T-shirts on Amazon with the Merch Hunter.
And stay on top of the latest trends with the Movers and Shakers tool.
It also features a proprietary web designer tool.
Use it to make one-off creations one-by-one, or switch to the automated bulk designer tool to make hundreds of original design in a flash.
And if the magic word is 'scale', look no further than Merch Informer, because it enables you to automate Amazon merch listings with a single hotkey.
Another exciting feature that Merch Informer has is trademark protection.
This tool monitors your listings and weeds out phrases that could be vulnerable to trademark violations.
The point of it is that it prevents you from listing anything that may be trademarked, and so minimizes the risk of having your account suspended.
6. Merch Titans
Merch Titans is first and foremost a community.
Membership grants you access to a suite of tools, services, and a forum that you can use to exchange ideas.
Unlike Merch Informer, the tools are separate and stored as modules that you access in your web browser.
There's a keyword research tool, a product and brand search tool, an SEO analyser, a product tracker, and a trademark alert tool.
The mainstay of Merch Titans is a tool called Titan Vault.
It displays massive lists of top sellers for easy comparison and filtering.
The main benefit of using it is that it shortens niche research time considerably because everything you need to know is there, in plain sight.
One interesting feature is the search volume count in the Keyword Research module.
It autocompletes keywords based on results from Amazon, and then checks Google and other partners to display the number of total searches every keyword has per month.
Another cool approach is the Product Tracker's use of sales rank (BSR) fluctuations to identify hot-selling products.
It spares you the trouble of investing any more resources in products that simply aren't worth it.
But possibly the most useful Merch Titans tool is automation.
With a subscription to Merch Titans Automation, you get 1 licence key with access to the unlimited upload tool for Windows and Mac.
Being a member also gives you access to the private Facebook group and closed community as well as the video tutorial and knowledge base.
Soon to come are two new resources, namely a product & niche research guide and a design & scaling strategies guidebook.
7. DesignPickle
DesignPickle is a platform that connects businesses with professional graphic designers that are right for their business needs.
They're open to change, and they accept edits mid-way through the design process, unlike other design service providers.
In fact, they claim they accept an unlimited number of revisions and edit requests.
The platform comes with free stock photos and built-in photo picking software.
The finished artwork is sent as is, as an Adobe file, as well as in PNG, PDF, and JPEG formats to suit the needs of sellers who don't limit their operations to Amazon merch.
8. Penji
Penji takes outsourcing to another level.
If you like the idea of having your very own personal design team, you'll love the idea of Penji.
For a fixed monthly rate of a few hundred dollars, depending on the scale of your project, you can set up a dependable graphic design team and delegate tasks to members as you see fit.
The user-friendly platform lets you set up design projects, assign designers to them, and monitor their progress.
You can then ask for revisions, by leaving little notes across the artwork.
When you're ready to download the graphics, simply approve and start uploading your PNG, Photoshop or Adobe Illustrator file to Merch by Amazon or any other platform.
9. Merch Wizard
Merch Wizard is less mystical than it sounds.
It's unique in the sense that it integrates Merch by Amazon data with Airtable, a database application.
If you're selling shirts on Amazon, you'll save loads of time syncing up to 100 Amazon merch products at a time with the Airtable API safely and in mere seconds.
It also allows you to edit and download your product lists in bulk, as well as copy and paste listings for use on other platforms.
Another special feature is that it lets you mark designs as uploaded, keeping track of their status on several platforms.
Finally, OrbiKit integration allows you to use the awesome features of OrbiKit straight from your Merch Wizard browser extension.
10. OrbitKit
OrbitKit is also a very special Amazon merch tool.
If you're selling shirts on Amazon, you'll find that the large thumbnail display makes your listings stand out and editing them is so much easier.
Using a background archetype that applies to all the files, you can make sure that you're selling shirts on Amazon with the appropriate design.
With a single click, OrbitKit makes sure that your selected products are optimized for printing on shirts of a certain colour.
Enjoy bulk editing from your browser, with listings published and synced around the clock, even when your computer isn't running.
It's all in the cloud, and easy for you to check and monitor on your own sweet time.
For those selling shirts on Amazon, eBay, Etsy and various other platforms, OrbitKit is a great choice, especially since it supports alternative text in French, Spanish, and German.
Full access to the platform grants you unlimited users and 20 designs per platform per day on any platform of your choice.
If you'd rather start with the cheaper subscription, you still get Facebook group access, email and live chat support, and 5 designs published daily on each of the platforms you use.
Scaling up Your Amazon Merch Business
As you grow your Merch by Amazon business, you can also work on your Pro seller POD sales.
Rely on specialist bespoke printing companies to expand your portfolio and help you reach more customers on more platforms.
In so doing, you boost sales and scale up your business, capturing a bigger chunk of the market.
Because these websites compete with Merch by Amazon, there's no way to link your online portfolios.
So, you must upload your designs onto Merch by Amazon separately from the ones you upload to these other printing services.
Here is a list of the most well-known custom product design companies that work with POD sellers.
If nothing else, their designs can inspire you to create your own:
Spreadshirt pay budding designers for their artwork and sell them on to POD sellers.
They also take individual orders from their website customers, enabling them to personalize T-shirts mostly, but also hoodies, hats, baby clothes, bibs, gym bags, and phone cases, among others.
Redbubble are similar to Spreadshirt, in the sense that they support independent artists by selling on their work.
They specialize in clothing, stickers, phone cases, wall decals and decorations, stationery, and gifts.
Society6 are slightly different because their product range includes furniture, tech, and outdoor products.
However, POD sellers can easily draw inspiration for their business selling shirts on Amazon with a quick glance at their online catalogue.
TeePublic have been around for many years, and they're one of the best-known T-shirt printers.
The sheer scale of their operations and their popularity means new POD sellers don't usually sign up with them because of long lead times.
Aside from apparel, they also deal in home goods, cases, and stickers.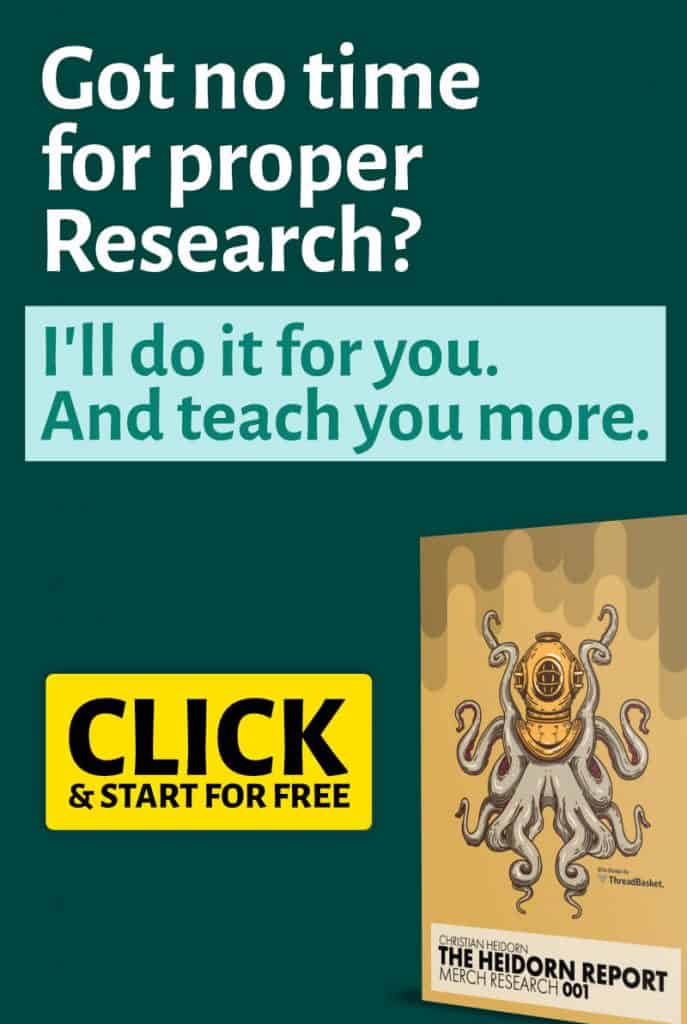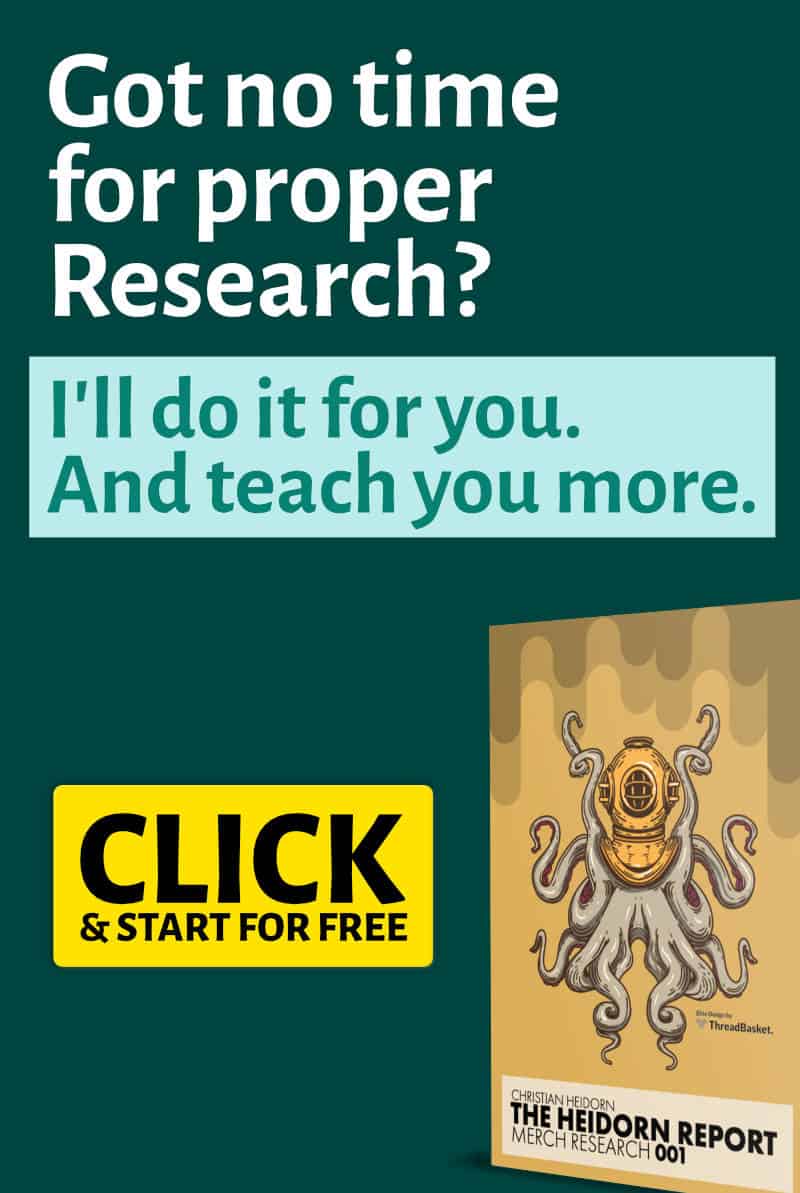 Tips & Things to Consider
Print on Demand Seller Tips
Before you sign on with a supplier, compare the market.
Design your mock-up and send it to several POD suppliers to see which comes back with the best graphics.
Also check to see that the print lasts, because the last thing you need is content that fades or chips away quickly.
Develop your human side.
You may not produce, market, or deliver your Amazon merch to customers, but they still expect you to offer them support if needed.
Your shipping policy will be the main reason they contact you, and the only way to settle their worries is to be honest and open about delivery timelines.
Merch by Amazon Tips
Don't rush to fill up those empty slots.
If you only have 25 products, then focus on ways to make them sell, and learn from the ones that never do.
Try to understand what customers like or dislike about your product, and use this information in future designs.
Stay true to trends and keep up with changes.
Selling shirts on Amazon is nowhere near as fun or rewarding if you don't stay on top of the news.
Whenever something goes on in the real world, it's time to come up with Amazon merch to mark the occasion.
Market your Amazon merch.
Don't rest on your laurels once your products are up.
They won't sell themselves.
Work on your company image, build up a witty and trendy identity, enlist the help of an influencer, and let your social media manager do the talking.
The Disadvantages of the Print on Demand Model
Most people selling T-shirts on Amazon will tell you that whatever the disadvantages of the print on demand model may be, the pros outweigh the cons.
But it doesn't make the cons any less valid.
Here are three of them to help you put the POD model into perspective:
Quality control is a mystery. POD means you have little to no control over your product handling and shipping, because a third party takes over and assumes responsibility for quality control and delivery times.
The POD market is already very crowded. With entry requirements pretty low, it's not surprising that POD businesses are popping up all the time. Even as your Amazon merch is promoted by the retail giant itself, fierce competition is also encouraged.
No access to product mock-ups. Unless you buy some sample products, you don't have access to images of your product. The simulation you receive from the supplier is not nearly as convincing as the real thing, so listing on your own website can be a problem.
The Disadvantages of Merch by Amazon
Merch by Amazon is a business model with huge potential.
It gives you access to organic traffic on Amazon, and guarantees you prime placement on three of Amazon's marketplaces.
But there are downsides to doing this kind of business.
Selling T-shirts on Amazon isn't for everyone.
It's gruelling work with loads of ups and downs.
There comes a time when you simply can't grow much more than you already have.
Every boost to the next tier is a blessing, but then comes the frantic search for designs to fill those empty slots.
Also, to reach the kind of sales levels that would justify you giving up a full-time job, you'd have to work round the clock.
Instead, a healthier and more rewarding alternative is to only use Merch by Amazon as a side business, selling shirts on Amazon to boost your income steadily over several years.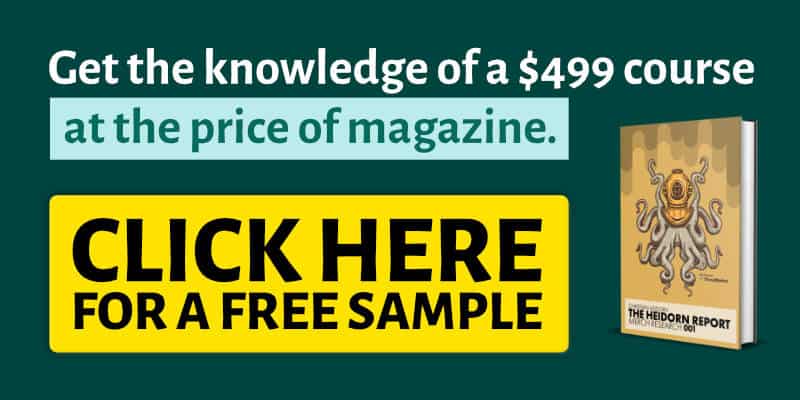 Is Merch by Amazon Right for You?
There are several types of business models that are popular on Amazon today.
But with some of them, such as private label and drop-shipping, there are inherent risks.
Merch by Amazon is a fast and effective way to brand your products and start a business from scratch.
Whichever niche you choose to sell on Amazon, you know full well that Merch by Amazon is a great way to add print-on-demand products to your portfolio.
They will generate additional revenue indefinitely without too much hassles.
Since there's no way to make a loss on Merch by Amazon and there's no need to worry about warehousing, logistics, and many of the other common business issues, your Merch by Amazon account is something you can pass on and keep in the family.
The History of Print on Demand on Amazon
Finally, let's look at how POD has changed over the years.
Initially, Print on Demand (POD) referred to books printed in-house by book wholesalers with facsimile machines.
These inky paperback copies were called facsimile editions.
They were the norm back in 2010.
They weren't as attractive as the original, hard-to-find, out-of-print editions.
But they were far cheaper.
So, when a customer bought a print-on-demand copy from Amazon, they were buying a book fresh out the printer.
Sometimes it came through Amazon, and other times it was sent direct from the wholesaler in Amazon's packaging (drop-shipping).
At about the same time, Amazon launched its own print-on-demand book service.
It's called Kindle Enterprise Publishing (KEP).
It enables publishers to list and sell their titles on Amazon without ever having to stock them, in exchange for a fee.
The KEP guide is available here.
Then there's also the Kindle Direct Publishing (KDP) service.
It's available to self-publishing authors.
Whenever a customer places an order, Amazon charges the buyer, prints the content as a physical book or a Kindle e-book, and gives the author a share of the royalties.
It's not hard to spot a facsimile or POD copy on Amazon today.
It's usually a scholarly book written before the '60s, when the ISBN hadn't been invented.
A dead giveaway is a marbled hardcover, gilded, or leather-bound book pictured next to a recent date of print.
Sometimes there's also a note to say the book is very old and rare.
But through the years, Print on Demand has taken on a whole new meaning.
For entrepreneurs and artists, print-on-demand is the chance to get their products out there without having to worry about marketing, warehousing, or logistics.
Let's Wrap it Up
Before we go, it's important to thank you for reading all the way to the end.
By now, the idea of selling T-shirts on Amazon is probably starting to make a bit more sense.
Likewise, the amount of work involved in setting up an Amazon merch business is hopefully becoming clearer.
As Amazon changes, some business models fade away.
Arbitrage is a perfect example.
But others, like Merch by Amazon, flourish and develop into something people can aspire to.
With time and dedication, the idea of a 6-figure company selling T-shirts on Amazon is totally achievable, and many have proven it possible in a very short time span.
Luckily, Merch by Amazon is something many have not yet heard of, and few are willing to talk about.
The fact that merchers keep their cards close to their chest means there's still a great deal to be gained for those who sign up today.
Now is the time to take advantage of this print on demand platform.
Merchers no longer take care of every aspect of selling shirts on Amazon.
They rely on tens of brilliant tools and add-ons that make uploading massive design portfolios onto Amazon in mere seconds.
There are countless designer platforms out there to take over the hardest part of the POD process.
And many more apps can take the stress of monitoring and analysing sales away.
It's not easy, but it's never been easier.
Even with no start-up costs, very little design experience, and no prior use of an Amazon seller account, you can still learn to build a sizeable portfolio and secure a passive income for many years to come.
Remember! There's ZERO inventory to hold, manage, or pay for.
There's ZERO customer service to provide, unless you negotiate a way to fulfil your own orders.
And the upside of earning royalties consistently over many years is something most people could only dream of.
Think of it as a business start-up with the backing of the Western World's fastest growing and most popular e-commerce platform.
It's not just about selling shirts on Amazon.
It's about building a legacy.