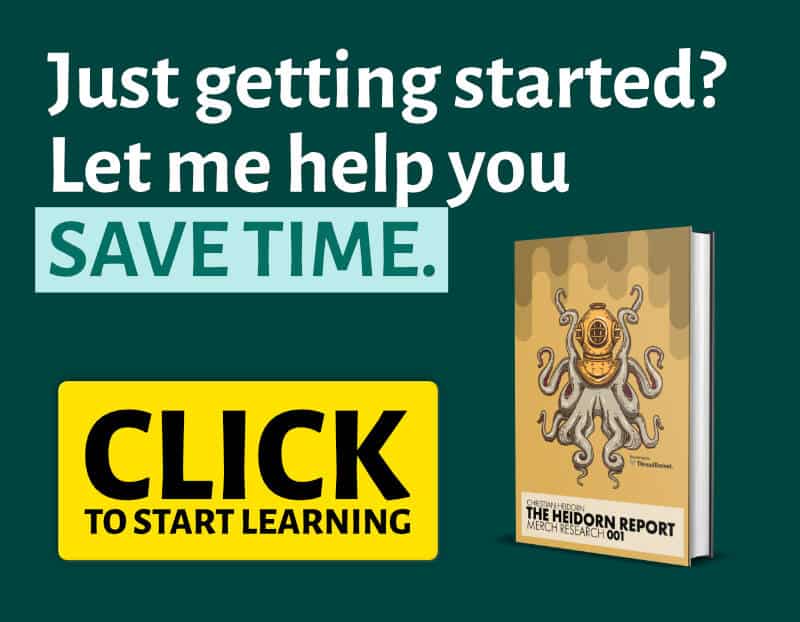 Before we get into the nitty gritty details of how to choose a niche, I'd like to point to towards the The Heidorn 1000 – The Ultimate Niche List.
The Heidorn 1000 is a detailed list of 1,100+ niches which my team and I put together.
And it's not just a list, it also contains Amazon search volume data, seasonal trends as well as product category ratings relevant to print-on-demand.
If need need a place to get started, then this list will give you more than enough t shirt niche ideas as well as the data to find the most profitable ones.
So You're Wondering How to Choose a Niche?
In the t-shirt business, like all other businesses, it's very important that you not only know how to choose a niche but also how to define it.
You can define one or multiple t shirt niches.
Your niche is your target market or a highly focused, specific type of people that you want to sell your products to.
Bear in mind that you cannot sell to everybody.
Attempting to do so would just waste your time and make your brand forgettable.
So what is a niche anyway?
"Teenagers" isn't a niche quite yet because there are so many kinds of teenagers on this planet.
That's definitely not focused enough.
Selling t-shirts to all types of teenagers is very risky because you'd still be shooting at random teenagers.
And that's a total waste of time.
However, "female teenagers aged 14-18 who love Nirvana and Doc Martens" is a niche.
So is "geeky male teenagers aged 14-18 who prefer reading science books over parties".
Having a niche means you can draw a clear picture of your market.
From what they're wearing, what colors they like, what music they listen to, where they hang out, and most importantly…what things they're willing to pay for.
The best time to define your niche is before you even start creating your t-shirt designs.
That way when you're done printing your shirts, you'd have a pretty good picture of whom you're making your t-shirts for.
The reason for this is simple: It's impossible to sell marketable shirts without knowing your market.
Try it. It's damn near impossible!
The worst thing that could happen if you skip this step is that you'd have hundreds of shirts not selling because you don't know how, to whom, and where to start selling them!
If you don't identify your niche early on, I guarantee you'll have a severe case of regret.
In trying to figure out what went wrong, you'd be working backwards; tracing your steps, until you realize that what's missing all along is a defined niche.
I'm sure this is not the first time you've read about the importance of figuring out how to choose a niche.
It's like listening to a broken record.
Of course you know the importance of finding a niche, but the hard part is in actually identifying them!
The truth of the matter is, it's not an easy peasy thing to do but the good news is that it's not rocket science, either.
Here are 6 simple steps on how to choose a niche for your t-shirt business to help you in your quest.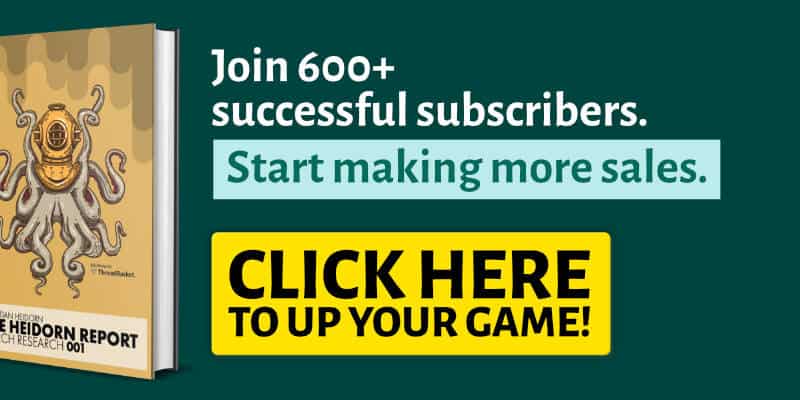 1. What T-Shirt Niche Do You Want to Sell To?
Considering that you'll probably plan to run your t-shirt business for at least a decade, it is a must that you somehow like (or you can at least tolerate) the type of people you're selling your shirts to, whether they're other businessmen or customers.
If you have the luxury of choosing the type of people you want to deal with on a daily basis (and you do have that luxury!), identify them.
Sure, you don't have to like the people you deal with.
Particularly not if we're talking about once-off million-dollar transactions like selling gold, but if you're running a t-shirt business, it's something that lasts long.
Therefore, liking what you do and the people you deal with is a must.
Make a list of the ideal types of people that you find likeable.
Dealing with the people you find likeable is a big plus if you want to have a happy business.
Still wondering how to choose a niche that you like? Then read on…
2. Choose Niches You Already Understand
Consider that you'll be experiencing a genuinely well-lived life where you get to hang out with the people you like and you get to join organizations you like and you get to do some of the things you like.
I'm sure you already have groups that you belong to that you really like and that likes you back.
Whew! What a tongue twister.
But basically, do you have groups that you're affiliated with already?
Are you a mountaineer who has a mountaineering group?
Aside from this t-shirt business, do you also have another business that sells to a certain group of people like politicians or musicians?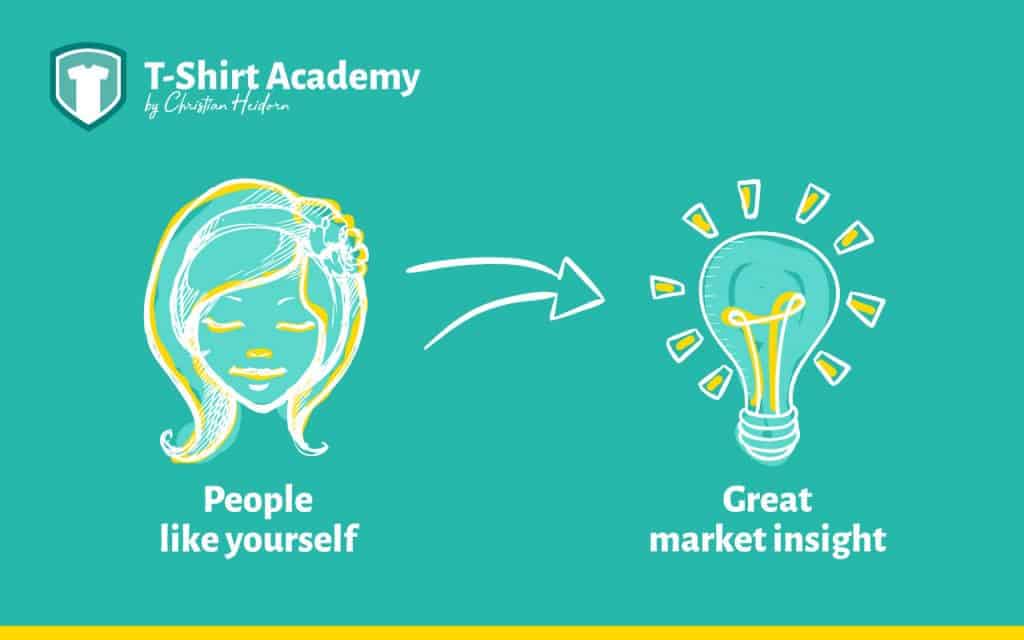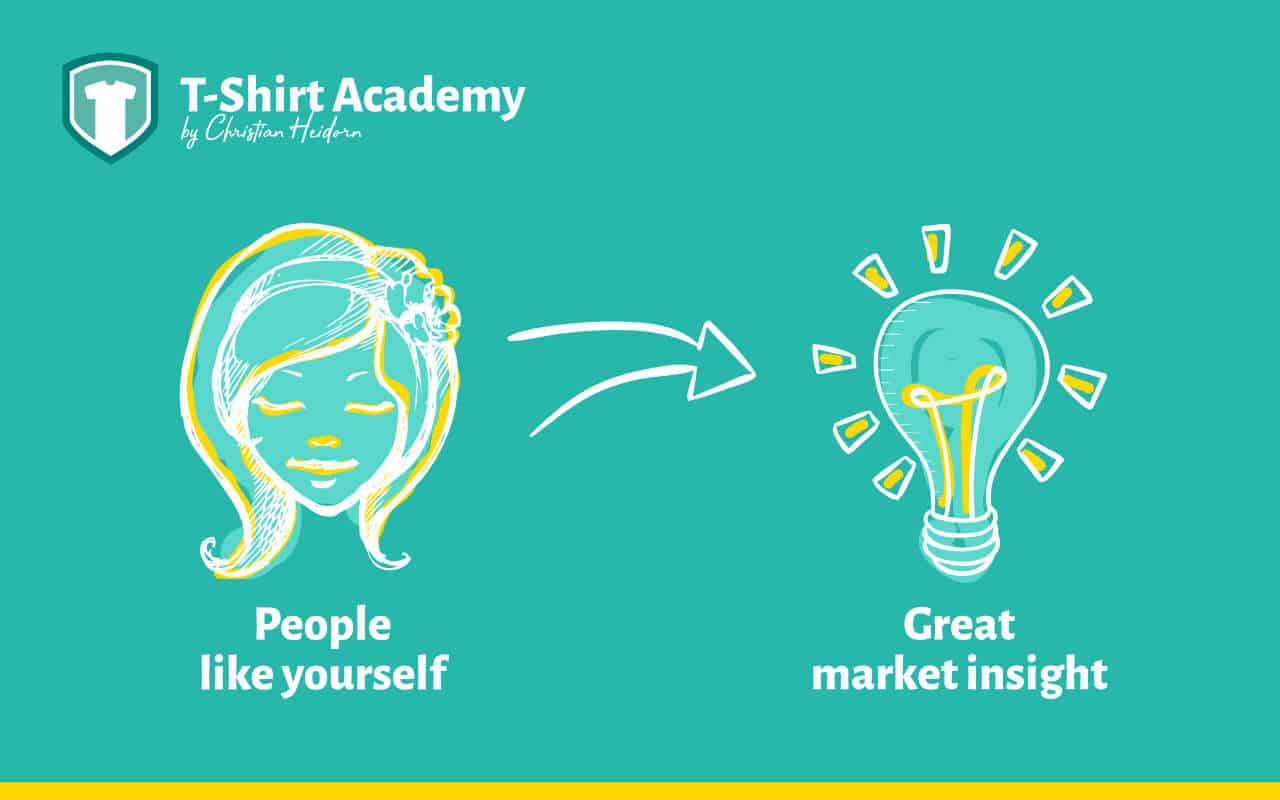 Do you or does anyone close to you organize events?
Maybe you want to offer shirts for these people and build your brand around it.
For example, you can sell your mountaineer friends shirts which they can sell to their mountaineer friends, too.
That way, you have a ready market for your t-shirt business.
And don't worry, you can still use various other t-shirt promotion ideas to market them elsewhere.
Rest assured, once you print a certain t-shirt design, you will sell, because there are people who
Would actually love to wear your tees
Have trust in your business
Promote your t-shirts to other people who might also love your t-shirt design
As you can see, figuring out how to choose a niche actually isn't as difficult as you might think.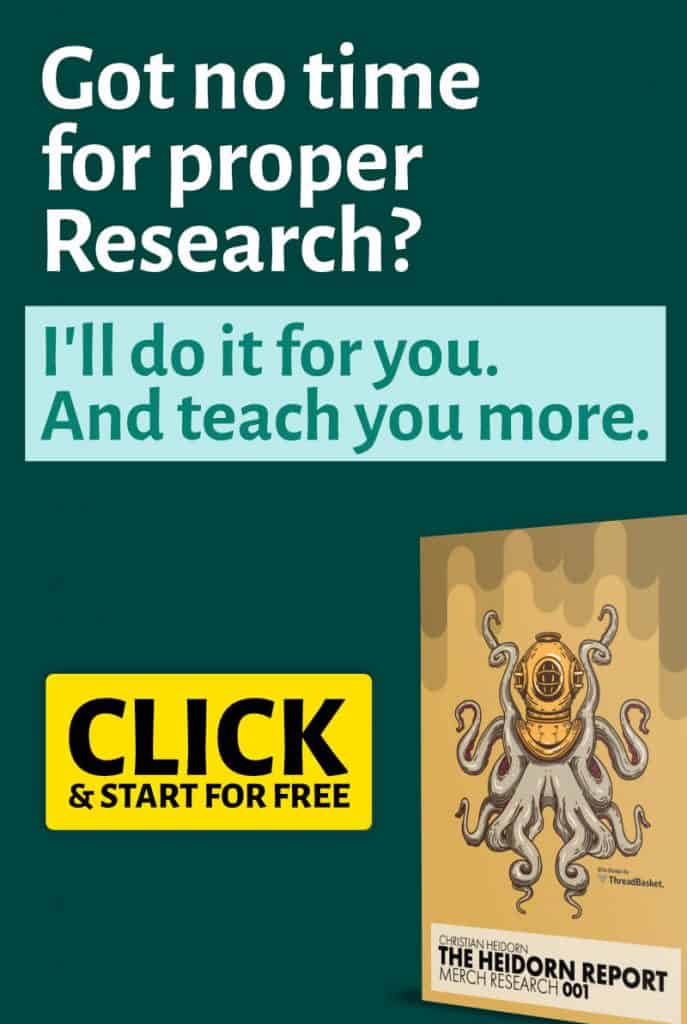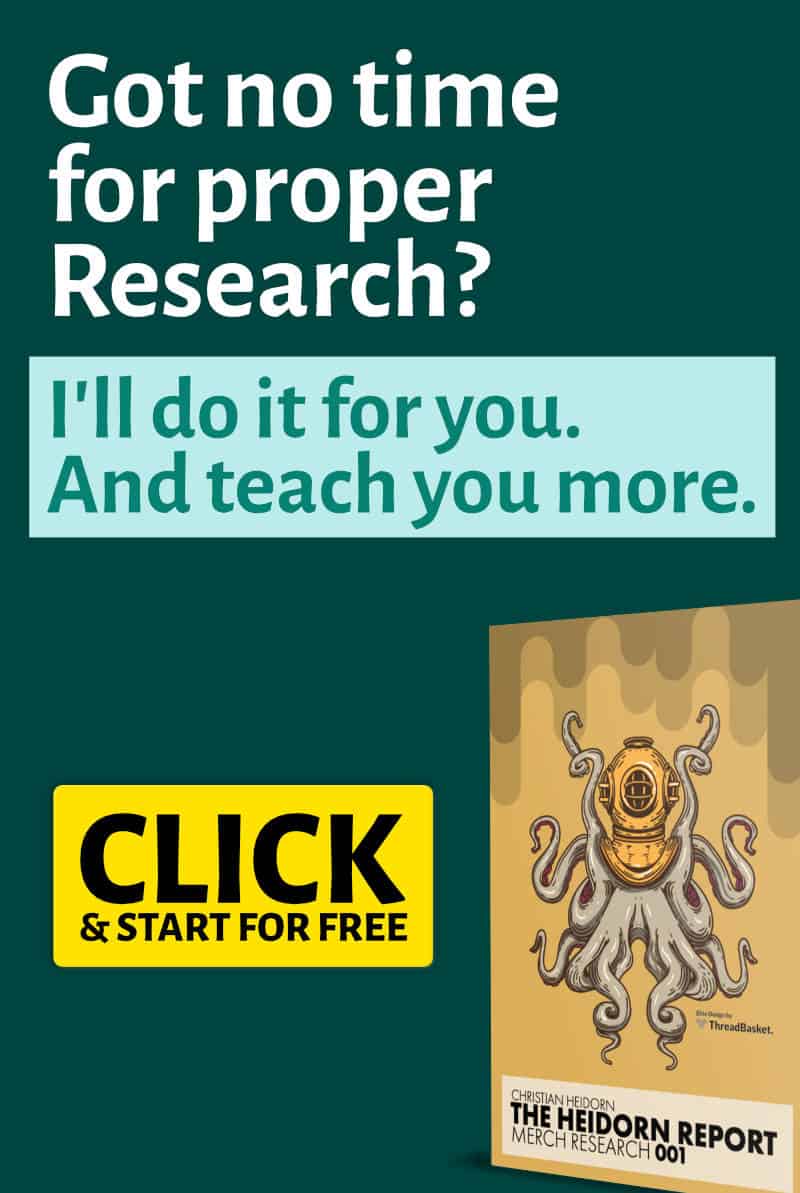 3. Your T-Shirt Niches Must Generate Sales Too
No matter how awesome your t-shirt design is, if the market you're targeting is not the type who'd spend for a tee, it's useless.
You could read hundreds of articles on how to choose a niche that allows you to create super creative ideas, but if you're not making any money, who cares?
The best niches for t shirts are the ones where you actually stand a chance of making a sale.
For example, men aged over 50 with an income of $30,000 are generally not willing to buy funny tees that cost over $25.
Given this, you really have to ask yourself if you can make your tees cheaper to cater to this market.
Or maybe you'd rather go for men over 50 with an income of over $100,000 who love the great outdoors (just an example).
So how to choose a niche that will actually generate revenue?
Bottom line is that you have to factor in a niche's capability and willingness to spend because it will greatly affect everything.
From how much you should spend for a t-shirt to how you market them.
You have to know if you're okay with making just a few cents per shirt or if you want bigger money.
How do you do this research?
You can look for statistics, you can ask experts, you can look at other businesses that cater to the niche that you want, or you can do a market test.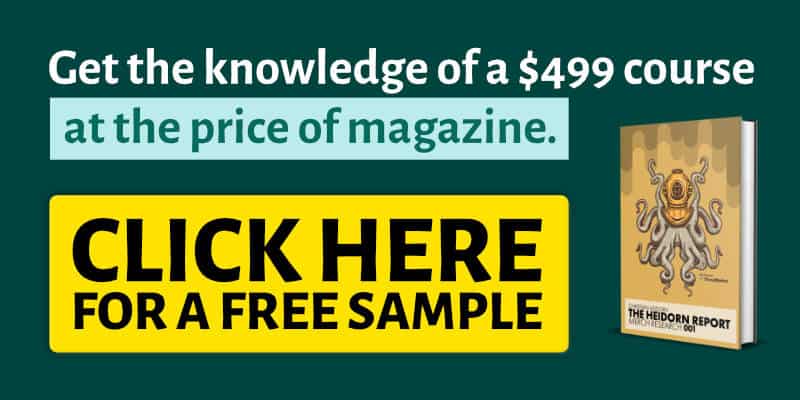 4. The Best T-Shirt Niches Are Unique
Some niches are just more crowded than others and that's usually because these people are the ones that really buy.
So you might be wondering right now, how to choose a niche with less competition, right?
If you have so many competitors in the niche you want to penetrate, ask yourself what would set you apart from all of them.
Don't just focus on the actual t-shirt artwork, think of the price, the quality of tees, the customization options, the ordering process, marketing, t-shirt packaging, concept of the store, and much much more.
Do you really have to be different?
The answer is simple: Hell yeah!
You don't have to go too crazy to become unique, a simple alteration is enough.
The basic rule is you have to outshine the others!
Are you willing to do that?
Do you have an idea on how to do that for a certain niche?
If so…great!
If not, then I strongly suggest you check out my article on generating creative t-shirt niche ideas.
5. Evaluate Your T-Shirt Niche Ideas
Now that you've listed down all the possible niche options based on the steps above, it's time to evaluate!
List down the things that really matter to you in your t-shirt business.
Things like your goals, timeline, as well as other criteria (location, available time, etc) that will help you determine which one is best for you.
Also write the pros and cons of each niche. In order for you to really get the right one, you have to do intensive research.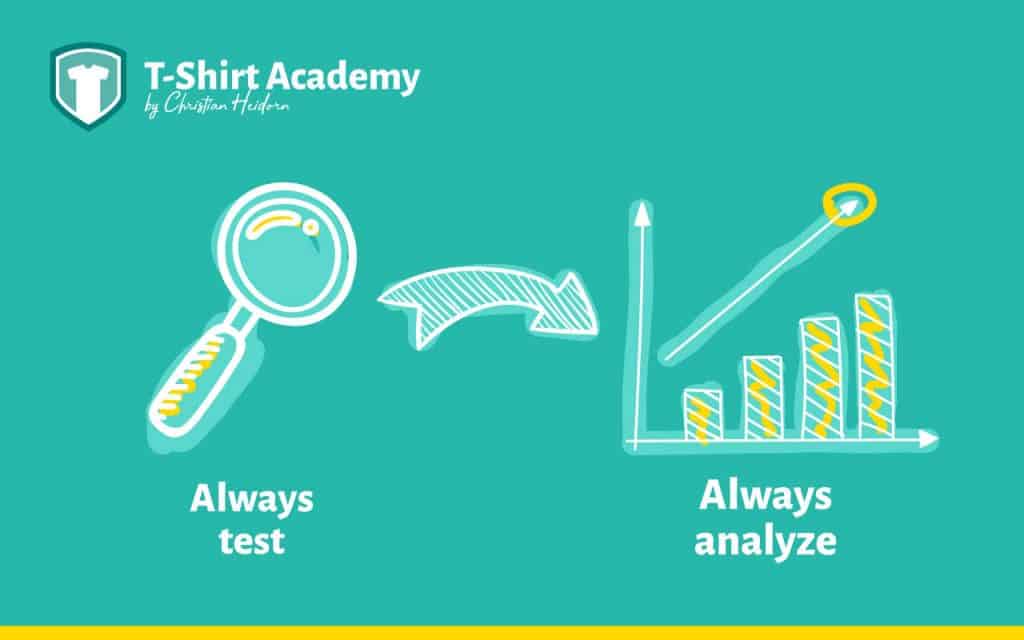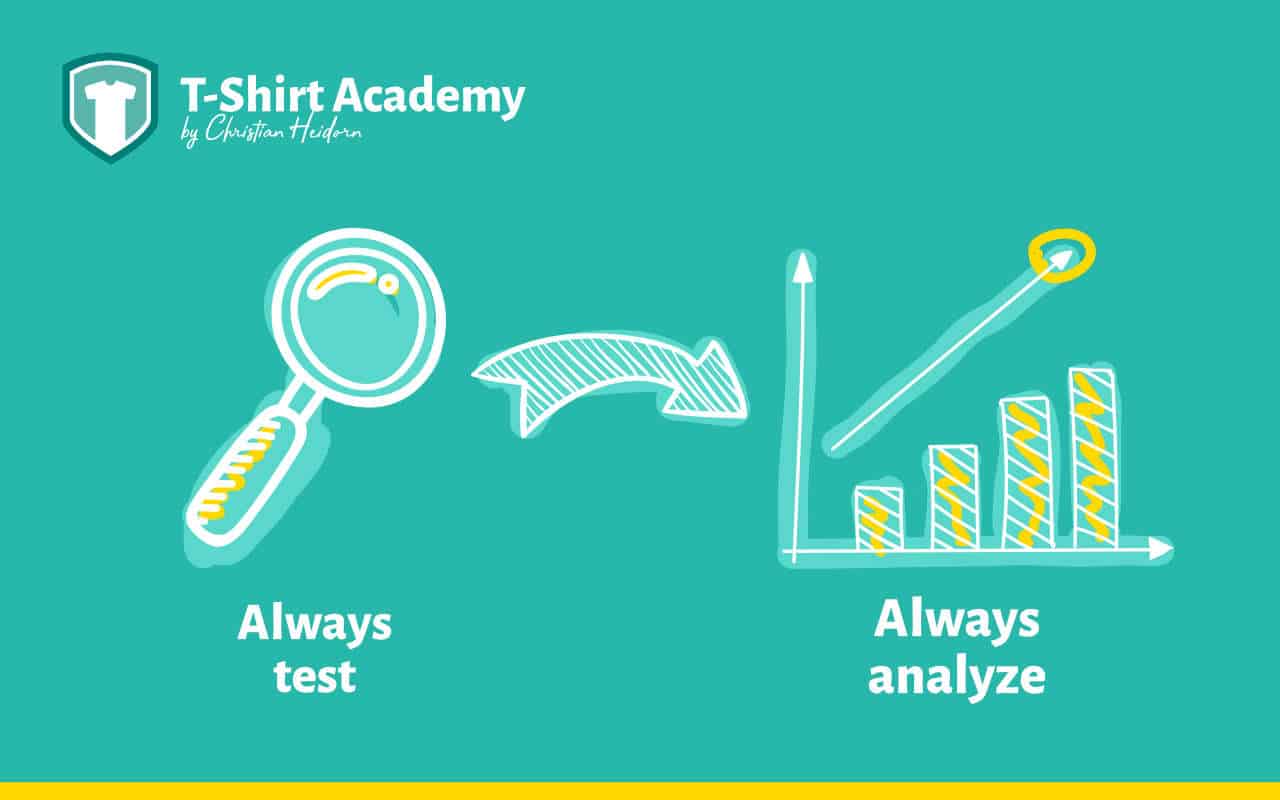 By the end of this step, you should at least have 2-3 niches that you want to concentrate on.
And I'm pretty sure that by now you've gotten a good idea of how to choose a niche, right?
Are you starting to understand why t shirt niche research is so important?
I sure hope so 🙂
6. Test Your T-Shirt Niche Ideas
You can only research so much.
The best way to find out which niche is best for your t-shirt business is by testing your market.
You can do a mock-up design and post it online.
If you don't know how to do that, just use one of the many free t-shirt mockup templates (InscribeMag actually has a great selection).
Let people in a certain niche choose the ones they like and the ones they don't.
Sell the shirts online and see if it will take off.
But even this test is not enough.
You really have to sell some shirts.
Consider market testing as part of your t-shirt business because it can actually save you time and lots of money in the future.
There's no clear map when figuring out how to choose a niche for your t-shirt business.
But as long as you do good research, you have good common sense, and you follow your instinct, you're on your way to finding your perfect match.
But what's interesting about finding a niche is that it's actually like finding a soul mate.
First of all, you can have more than one soul mate.
As long as you choose a niche that works, you can stop over thinking and wondering if there's a better one out there (tip: make another t-shirt brand for that niche).
And secondly, the attraction and potential is just the first step in finding the perfect match.
The next steps take a lot of hard work and figuring out as you go.