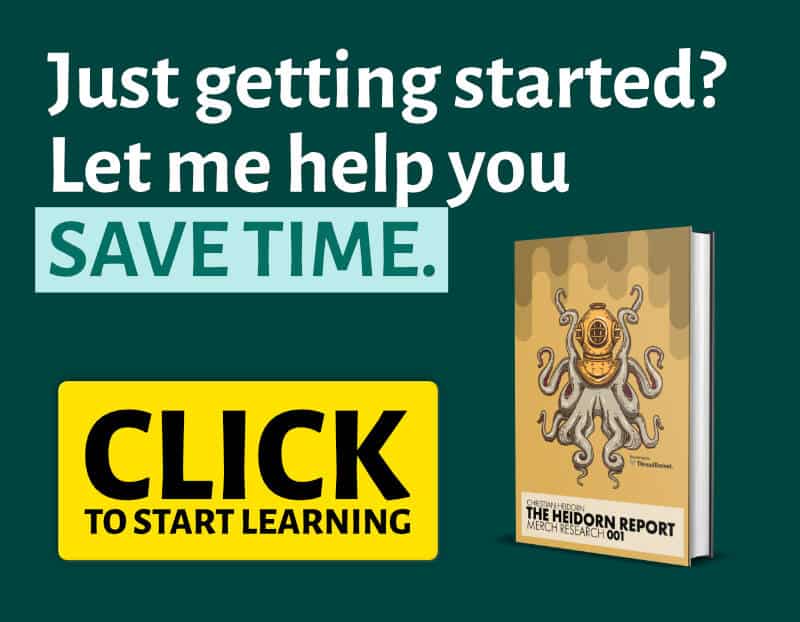 Merch by Amazon is a print on demand platform that allows users to sell and advertise their designs by means of Merch by Amazon advertising.
Merch by Amazon is owned by Amazon and that means that users have the opportunity to access Amazon's large database of users making it more favorable than other print on demand platforms.
Like other print on demand platforms, selling on Merch by Amazon is easy and straightforward. 
There are no upfront costs when joining Merch by Amazon, however, if you might need to invest in a designer or buy high-quality designs if you don't have the design skill.
Amazon handles a lot of the operational costs like printing and shipping and this platform is great for someone looking to start a low-cost business or for someone who needs a platform to showcase their designs.
Merch by Amazon allows users to print their designs on a variety of products, for example, t-shirts, hoodies, pop-sockets, and sweatshirts.
The risk when joining the platform is minimal, however, to set yourself apart from the slew of sellers on the platform you need to invest in marketing and/or advertising.
One way to bolster your advertising efforts is through Merch by Amazon Advertising.
Merch by Amazon Advertising
Merch by Amazon advertising is a great way for Amazon sellers to get their products in the eyes of the right audience.
As we all know, achieving success on Merch by Amazon can be difficult.
Amazon has created a service where users can advertise their products directly on Amazon.
With about 300 million users and 80 million users on Amazon prime, it only makes sense for users to advertise on Amazon
Merch by Amazon advertising work a lot like how Google ads work.
When you key in a word on the Google search bar, a few results will be shown at the top, many of those have paid to show up at the top of rankings to increase the amount of traffic to their website.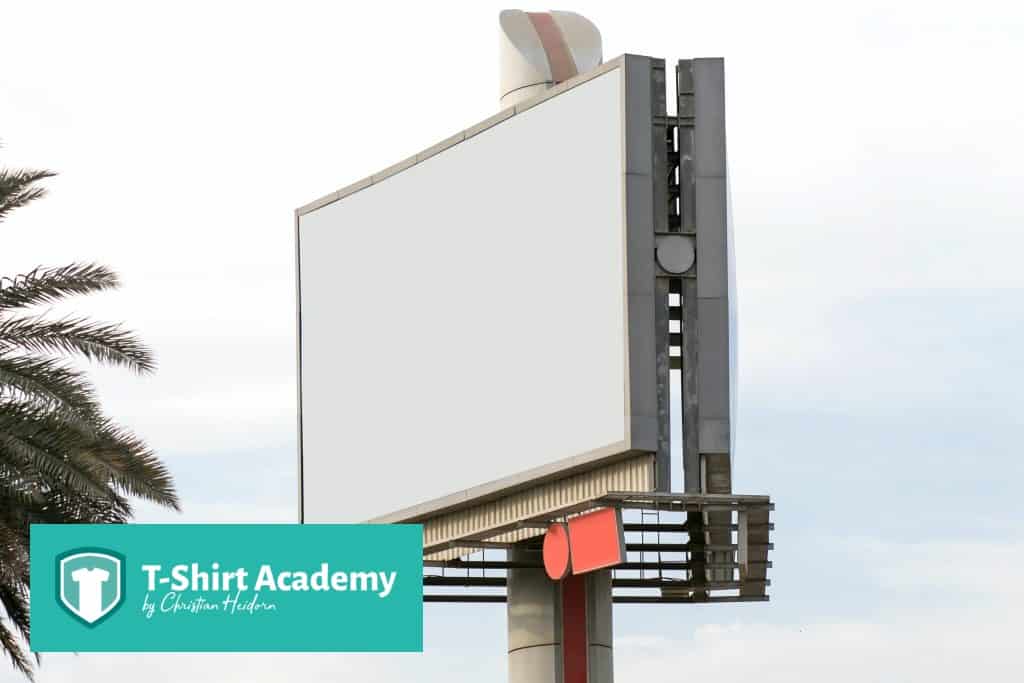 Amazon ads work the same way.
Once you make a search, a few results will be shown at the top and sponsored ads usually have the words "sponsored" or "ad" subtly added to each post.
Just like with Google, sellers can pay for their posts to be shown at the top.
Sellers bid for specific high traffic keywords and with each click of their ad, they are billed.
Apart from showing up at the top of searches, ads can be shown on specific product pages to increase the visibility of your ad.
These pay-per-click ads will give your designs the visibility you need.
Getting Started on Amazon Advertising
To start, you'll need to sign in to your Amazon seller/vendor account.
Choose The Type of Campaign
Once you decide to create a display ad, you will have two options; Sponsored Products Ads and Sponsored Brand Ads.
Sponsored Products
Sponsored products are perhaps the easiest ads to start with initially through Merch by Amazon Advertising.
They drive traffic directly to a specific product.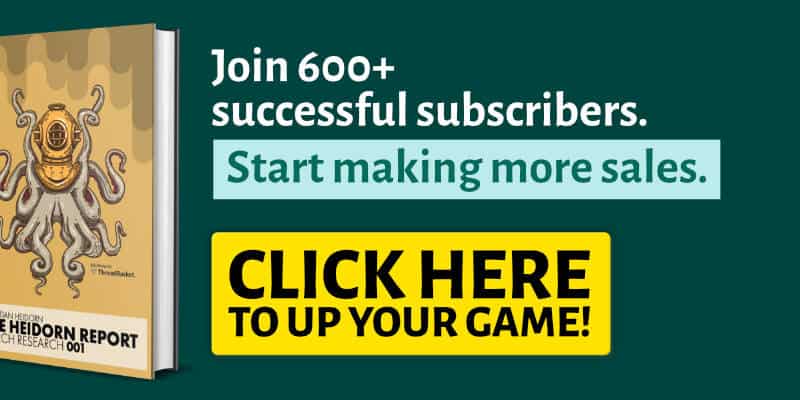 Sponsored product ads allow sellers to target specific keywords associated with their t-shirts and target buyers who are searching for these keywords.
These ads usually appear at the top of searches and once clicked send users to your product's description page.
Depending on your bid, your design might be the first search at the top.
If you bid lower, it will still be in the top 5 of the targeted keyword search.
Sponsored Brands (Headline Ads)
Sponsored brand ads is a part of Merch by Amazon advertising that acts like banner ads that show at the top of searches.
They are typically created to promote brand awareness and when clicked send users to a website or to your Merch by Amazon store page.
You can advertise multiple products in one banner ad (up to 3 products).
You will create a custom image for the ad, choose your target keyword and create a headline.
Unlike the sponsored products ads, these ads take users to a page where they can see more of your products/designs.
How To Optimize Amazon Ads
Like with any other marketing platform, it's important that users can understand best practices to experience the highest results.
You need to get into any advertising campaign knowing the rules so you can avoid expensive mistakes.
It can take some time to master the art of well-crafted Amazon ads, but below are a few key pointers to get you started.
Create Well-Structured Ads
To start off with Merch by Amazon Advertising, you might want to separate your product campaigns.
Choose your best sellers and create an ad for each. 
You should create an ad category for different products that you sell.
For example, if you are a Merch by Amazon seller who has designs on t-shirts, hoodies, and pop-sockets, separate these into three different categories.
Under these categories, you should break them down further into niches.
If you sell designs targeted towards nurses and dog owners, make these subcategories for each category.
This means that for each sub-category, you'll have specific keywords that you target, usually between 15 and 30 keywords per subcategory.
You'll then create ads relevant to each subcategory based on the keywords you have found.
Doing this makes sure that your ads are relevant and you achieve the best ROI.
Create High-Quality Listings
We've previously gone in-depth into how Merch by Amazon sellers can optimize their listing for better results. 
But the same rules apply when creating ads especillay when you venture in Merch by Amazon Advertising.
When creating listings you must make sure that you take into account a few basic rules when it comes to writing ad copy.
Even if you're not a copywriter, it is not difficult to master.
Make sure that your headline is catchy by adding phrases like "Exclusive" or "New".
These words are attention grabbers and will get more people interested in your ad. 
Make sure that your listing is targeting a specific keyword.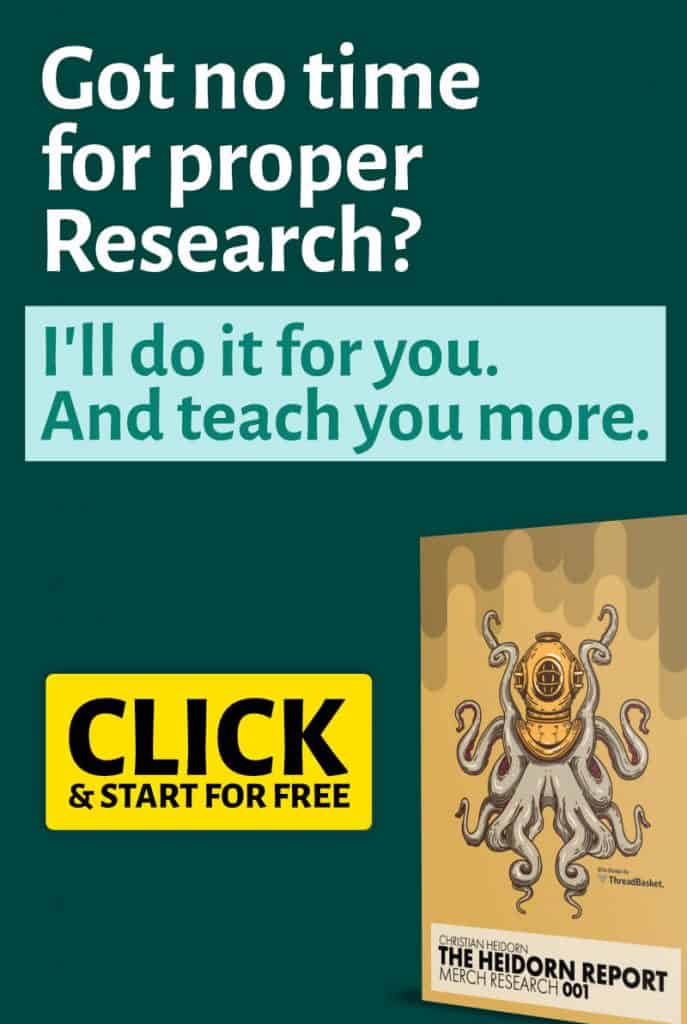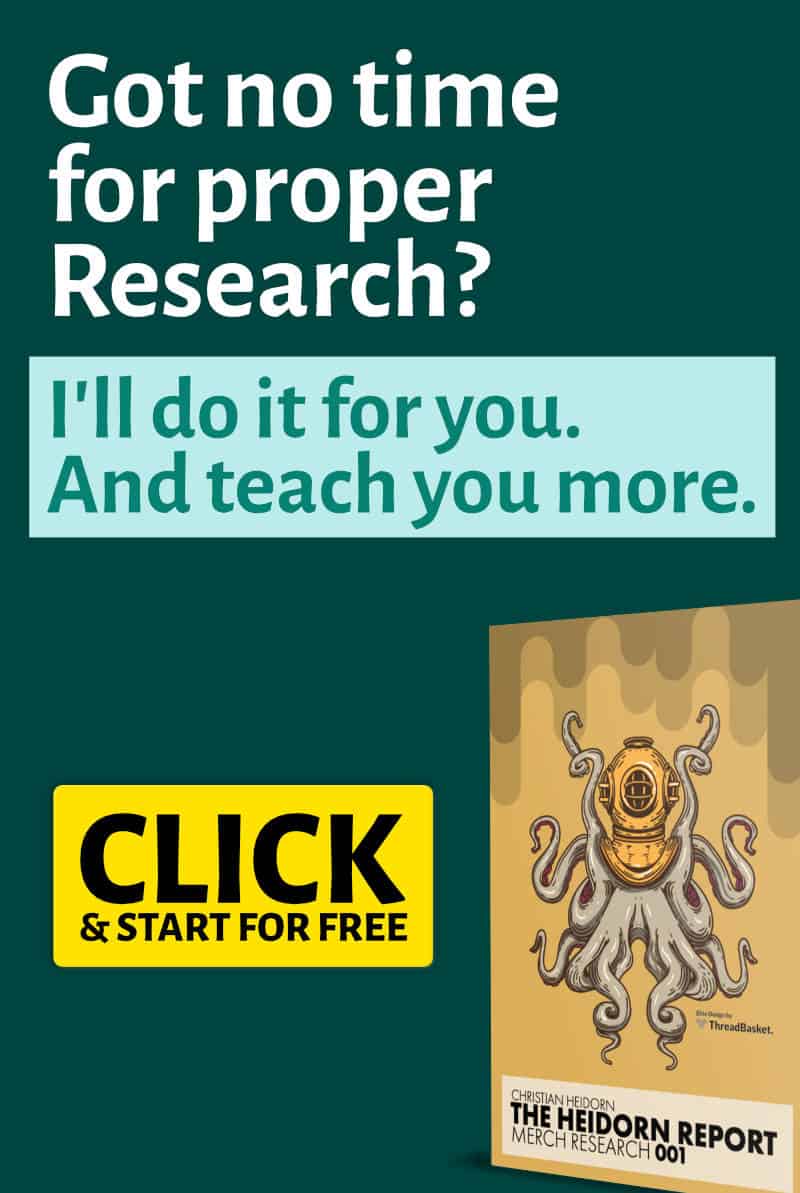 You can find the right keywords to use by using keyword tools that will show you how many people are searching for specific words.
One of the basic fundamentals that can help you with Merch by Amazon advertising is optimizing your headline for a specific keyword.
Make sure you also add these keywords in the product description as well. 
If you are running a timed campaign, make sure you communicate urgency in your headline.
It is also advisable to make sure your descriptions are as specific as possible while still being creative.
Make sure the text reads well whether it's by a machine or by a human.
Update your Q and A section regularly and try to get as many positive reviews and ratings as you can.
Experiment With All Ad Formats To Find The Best One
Although we mentioned that product ads are the easiest to start and create the best return on investment, banner ads can create loyalty and also create awareness that your Merch by Amazon business previously didn't have.
Experiment with all types of ad formats to see which one specifically works for your business.
After a while, you'll have enough data to make an informed decision on which ads are the best.
This means that you can channel your money in the right direction, therefore, preventing losses.
Good Keyword Research
Whether you are running an ad or not, it is important that you master how to use keywords.
This can improve your organic or paid search rankings. 
You can target keywords in two ways; Automatic Targeting and Manual Targeting.
Automatic targeting uses Amazon's algorithm to find what keywords have the most searches from your listings. 
It will then use a variation of these keywords in all your ads.
Manual targeting basically means that you will choose your own keywords, select relevant terms, and set keyword-level bids.
Automatic targeting is a better choice for new sellers since Amazon will use its own intelligence to curate the right high-volume keywords for your ads.
It would also be advisable to use negative keywords in your list of keywords.
Negative keywords help make sure that your ad doesn't show up on irrelevant searches and also prevent unnecessary charges.
Make sure your Merch by Amazon keywords are specific as possible to avoid irrelevant clicks.
Keyword research tells you what people are searching for, how many people are searching for each keyword, and what keywords your competitors are searching for.
Like with other search engines, keyword research is perhaps one of the most important things you can do on Amazon.
Daily Budget
Your budget on Merch by Amazon advertising will depend on how much money you are willing to spend on each ad.
For all your ads, you need to set a cap on the daily spend and you will also need to bid on the cost per click.
The initial minimum budget is usually $25 per day and $0.50 cost per click.
If you are running a promotion for example Christmas or Mother's Day make sure you create a start and end date to avoid having the ads run too long.
If you also have a minimum budget, it would be wise to set an end date for each of your ad campaigns.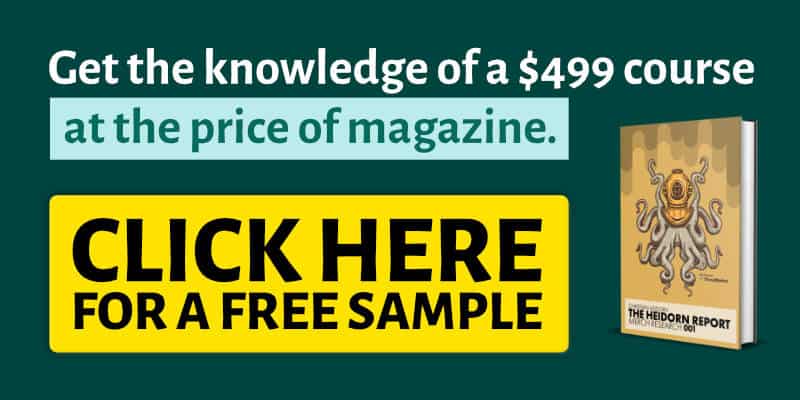 This also makes it easier to monitor and test out how each campaign is performing. 
Monitor Your Ad Manager
With each campaign, you need to monitor how it's performing and what returns you are getting.
You can only do this by keeping track of your campaigns in the campaign manager.
In the campaign manager, you can adjust your budget, check your metrics, change end dates and change your bids. 
You can only access your ad manager once your ad campaign starts.
Testing
Similar to Google ads and social media ads, it's important that you test out different aspects of your ads to see how they perform.
Testing is allowed for Sponsored brand ads and Amazon lets you play around with different aspects of your Merch by Amazon advertising.
If the ad is not performing well, you can create a different headline, try out different image/images, order, and landing page.
When testing, you should run different campaigns at the same time to effectively determine which types of ads are doing better than others. 
Change only one thing at a time and run each test for approximately two weeks to make sure that your tests are accurate. 
Should You Advertise on Amazon?
You should definitely be advertising on Amazon.
Merch by Amazon sellers are in constant competition with each other and advertising on Amazon means more eyes can be on your designs.
If you are not sure how the ads will perform, you can start with an ad on a high-selling design. 
After a while, you will be able to judge how much return you are getting on your ad investment and see if making more ads is a viable option for you.
Utilizing Merch by Amazon advertising using their pay-per-click format will also improve your organic search ranking.
The more your product sells, the higher it is placed on Merch by Amazon searches – even without paid ads.
In Conclusion
Advertising is important in any business and more importantly in businesses that are heavily saturated.
Apart from organically optimizing your listings and other organic marketing efforts, Merch by Amazon advertising will help give your Merch by Amazon designs much-needed visibility and also greatly boost sales.
As a recap, make sure that all your ads are of the highest quality.
That means that your ads should use ASIN images rated 3.5 or above. 
Make sure that you create product ads of your best-selling designs especially when starting out.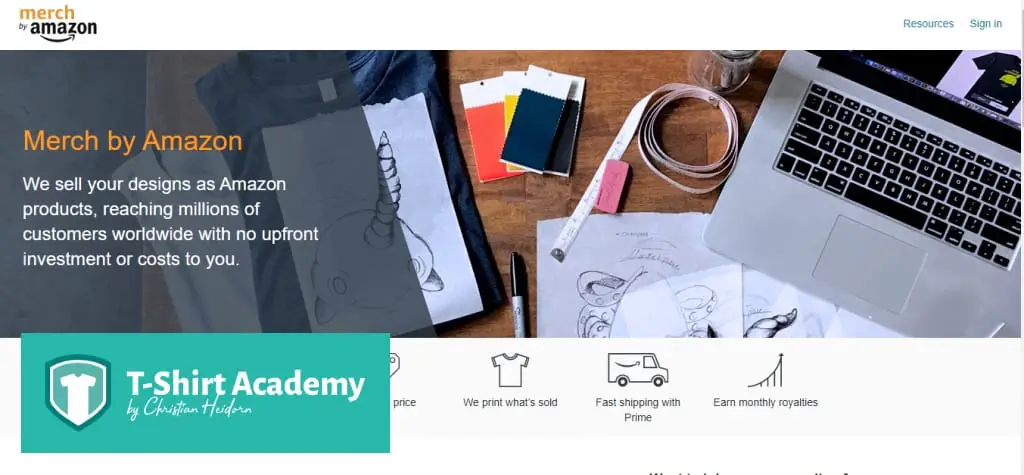 Amazon ad campaigns should also be done during peak seasons.
It can be difficult to determine peak seasons so that means you should run ads consistently throughout the year to identify when the amount of traffic is at the highest. 
Amazon also recommends that Merch by Amazon sellers increase their budget during holiday seasons due to the increased competition. 
Amazon has a resource website where they give you a lot more of the best practices for Merch by Amazon advertising.
Amazon advertising could accelerate your sales and help you rank higher on the search pages.
If you've been thinking about advertising on Amazon – go for it! 
Share any experiences you have with Merch by Amazon advertising down below.