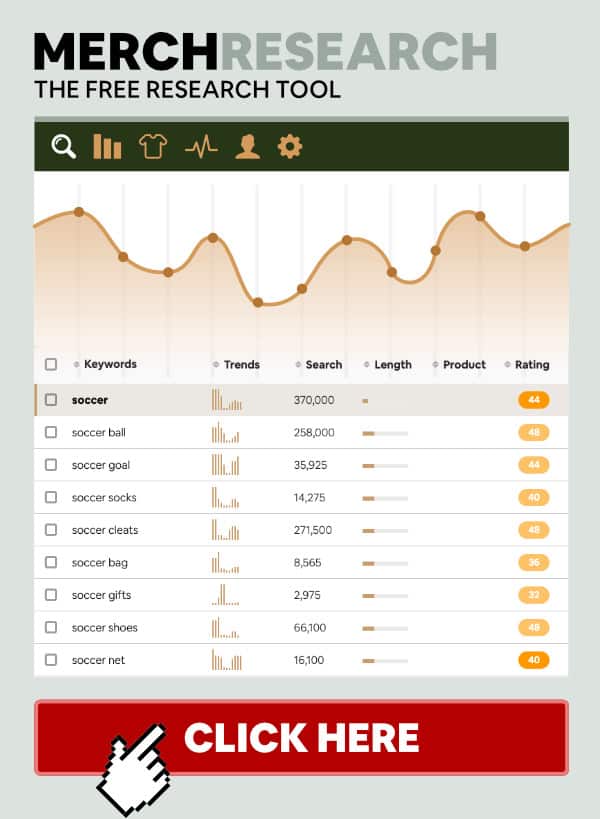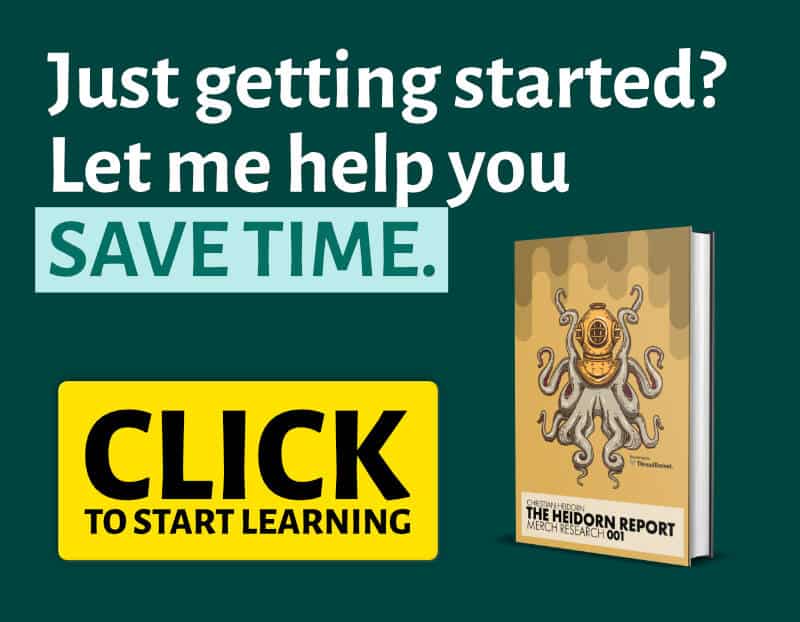 Merch by Amazon is an amazing platform to make additional income.
Getting invited to join Merch by Amazon is perhaps the easiest part of the process.
Once you join the platform, you'll need more than creative designs to set you apart from the increasing competition.
A lot goes into creating a successful Merch by Amazon strategy. 
Research, design, and marketing are all important elements that you cannot neglect.
However, all of this can be overwhelming especially for beginners.
Fear not however, as there are tools that have been created specifically to make some of these processes easier.
Merch Report is an all-in-one tool that handles various processes, giving you time to focus on other aspects of your business.
Overview of Merch Report
Created in Germany, Merch Report terms itself as an all-in-one tool that helps you research top trends, find the right keywords, search through different marketplaces, and look through different designs for inspiration.
Merch by Amazon is all about good research and strategies.
Merch Report helps you achieve this and conducts all your research in one place.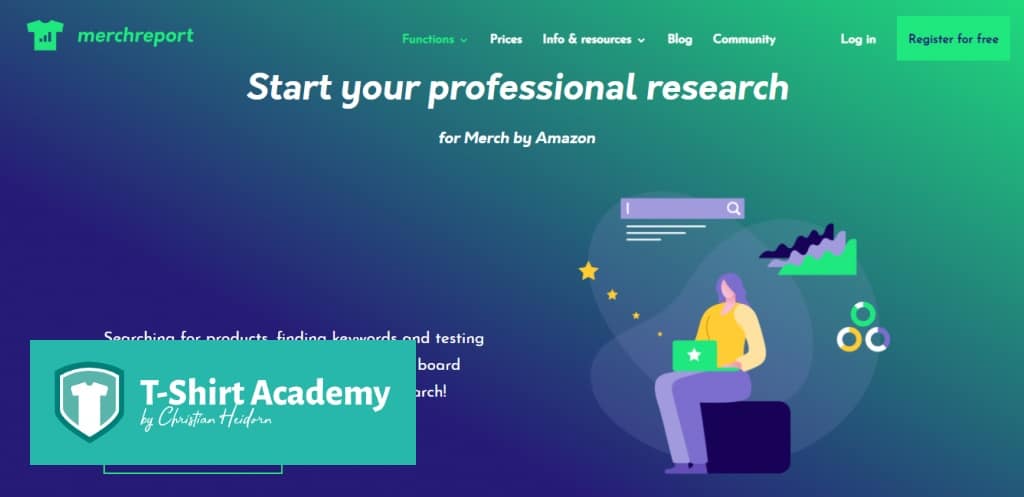 Looking for new niches to break into?
Want to know what keywords to use in your listings?
Want to compare individual products, and how they are performing on Merch by Amazon?
Then Merch Report is the tool for you. 
Merch Report largely focuses on the German marketplace and is a must-have for sellers looking to break into this market.
Features of Merch Report
Niche List
One of the first things any good Merch by Amazon seller needs to identify early on is the right niche to get into. 
Their niche list breaks down over 280 niches to find out their search volumes to help you find out which ones have the most interest.
Additionally, Merch Report gives users three hand-selected up-to-date niches each week to make it easier for them to see what is currently trending. 
Remember, that the secret to finding the right niche is in niching down, which can entail combining two or more niches to find the perfect sub-niche.
Bestseller List
There's a lot of competition on Merch by Amazon and it's important that you know what the top sellers are doing.
Merch Report's bestseller list gives users a breakdown of the top-selling products daily, weekly and monthly.
You'll be able to see up to 1000 of the top-selling products on Merch by Amazon. 
Source for inspiration, look at listings, and analyze keywords to see what you can implement in your own sales.
Keyword Trends
Once you create your listings you need to make them discoverable to Amazon buyers.
Having the right keyword will help your products rank highly at the top of searches.
Merch Report's keyword trend analyzer shows you the topmost recent keywords currently being searched for on the platform.
It also comes with a longtail keyword analyzer that shows you which word combinations are currently popular on Merch by Amazon.
Product Search Tool
Merch Report has a free product search tool that helps sellers within the German marketplace analyze the top products that use a specific keyword.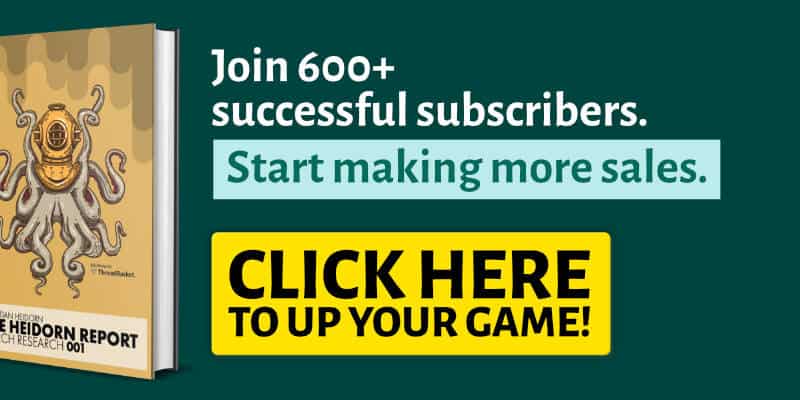 Once you enter any keyword into the search bar, you will be able to get important information on different products.
This include: daily and 30-day BSR, expected monthly sales, the product's ASIN, and the current sale price of the product.
These are valuable information that will help you see how your products are comparing and what adjustments you need to make.
The product search tool also offers users an opportunity to test out different keywords and see how products using these keywords are performing. 
Having a clear analysis of different products can also help spark creativity since you'll be seeing what designs are being created and which ones are performing well.
Once you make a search, you'll be able to sort through your searches either by BSR or relevance to keywords.
Individual Sorting
Their sorting feature makes it easy for users to arrange their searches in a way that is easy to understand.
You can sort by Title, Brand, Bestseller rank, Sales, and Pricing. 
This is important for sellers who want to compare different products. 
Favorites
Like with other tools, their favorite functions allow users to save their favorite keywords and products for later analysis. 
Listing Copywriter
Writing listings that convert requires some skill or quite a bit of practice.
Merch Report's listing copywriter helps users write listings on the tool, save them and make modifications as they go. 
You can also compare your own listings or top sellers' listings for the top keywords used to help you know which keywords are relevant and which ones have the highest sales. 
MBA Insights
With their tracking and analysis tool, users are able to get the most up-to-date information on different aspects of Merch by Amazon. 
You can have an overview of the entire MBA market, get insights on different bestsellers, and information on first sales. 
Tracking, analysis, and insights help you know what your competition is doing so that you can stay one step ahead. 
Merch Report Score and Niche Evaluation
If you have niche ideas, simply key them in and see how they score when compared to other niches. 
Get information on the demand within your niche and the different sales numbers. 
Their search volume will also tell you what Amazon buyers are searching for at different periods. 
Merch by Amazon Guidebook
Starting a new business can be difficult, especially if it is in an industry that is foreign to you.
Merch Report has a guidebook that can help sellers in Germany, The United States, and Great Britain as they start out on their journey.
This guidebook is a step-by-step breakdown of how to start your business.
It comes with useful tips and tricks that can be implemented as early as possible with little difficulty. 
This guidebook does not offer vague ideas but gives users practical knowledge. 
The guide covers the following topics: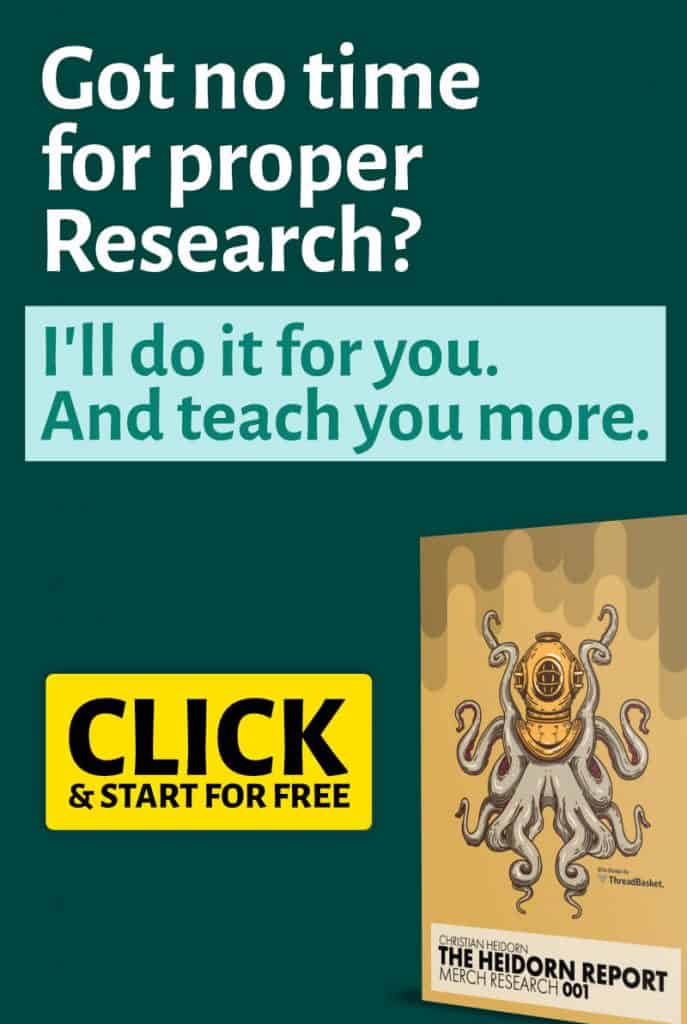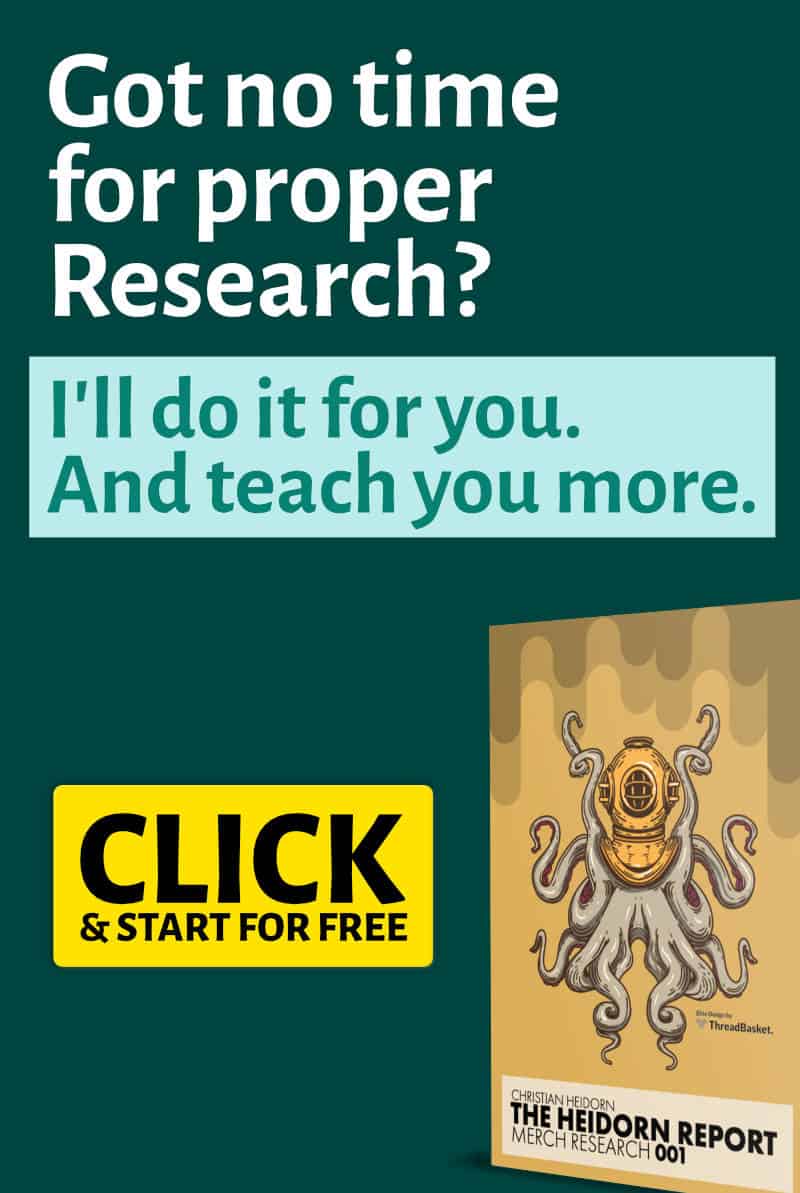 What Merch by Amazon is and how it stacks up against competitors
How to apply to Merch by Amazon
What every seller needs to get started
An overview of the dashboard
Explanation on the tier levels, royalties, etc.
Everything to do with BSR and why it's important
Finding the right niches and keywords
Understanding copyright and trademark
Trend analysis
The best tools to keep you ahead of the competition
How to find the right audience
What designs sell well, and how to create winning designs
How to use Amazon SEO
How to effectively market your products
Merch by Amazon Glossary
Merch Report's glossary provides an indexed list of everything you need to know about Merch by Amazon and in alphabetic order.
It also provides general information on the t-shirt business for sellers using other print on demand platforms to sell their designs.
Merch by Amazon Resources
In addition to all the other functions available with a Merch Report subscription, they show you where to find additional tools and resources that you can use when selling your designs on Merch by Amazon.
They have information on where to make copyright and trademark searches, apps and tools you can use to create designs, sites you can use to find freelancers to create designs for you, and organizational tools that will make your work easier. 
Prices
Merch report has pricing options for people at different stages of their selling journey.
Free
The free plan is amazing for anyone who wants to test out Merch Report's features before they commit.
It comes with 2 product searches a day.
2 keyword relevance searches a day.
2 niche analyses a day and a limited selection of sub-niches.
Top 20 daily bestsellers.
Top 10 daily trends.
3 product and 3 keyword favorites for your consideration and you'll also be able to track the performance of up to 3 products.
Basic
Their basic plan is great for beginners who only want the basic functions.
It costs 9.90 euros per month.
In this plan, you'll be able to get unlimited product searches, unlimited keyword relevance searches, and 25 niche analyses per day.
Additionally, you'll also get 100 daily bestsellers, 100 weekly bestsellers, and 100 monthly bestsellers.
You'll be able to access the top 50 daily keyword trends, the top 50 weekly keyword trends, and the top 50 monthly keyword trends.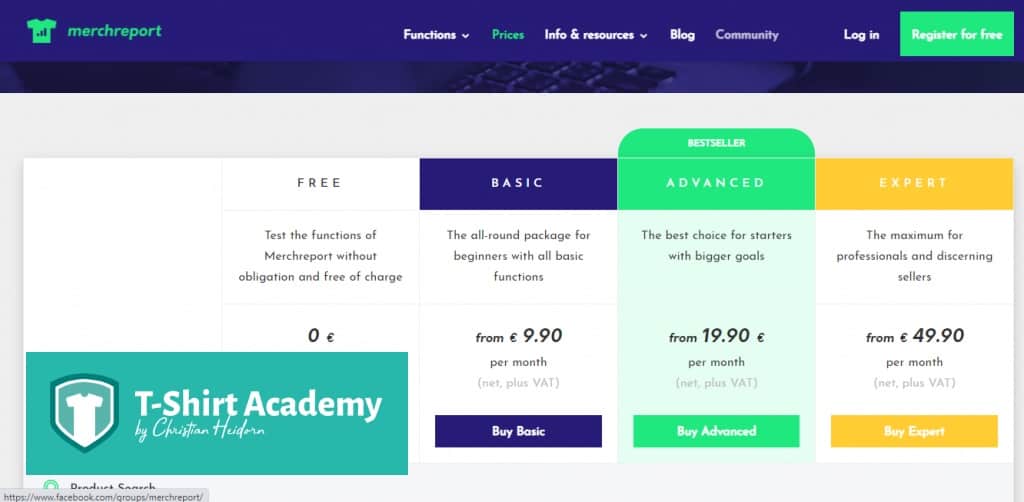 It comes with access to a niche list of approximately 2,500, 25 favorite products, and 25 favorite keywords for use. 
It comes with a listing writer that allows for unlimited keyword checks and 10 saved texts.
Users can track up to 25 different products and also have access to MBA insights. 
Advanced
This plan costs 19.90 euros per month and is the perfect plan for MBA beginners looking to expand their business. 
It comes with;
Unlimited product searches.
Unlimited keyword relevance searches.
Keyword analysis.
Unlimited niche analysis with sub-niches suggestions.
Top 500 daily bestsellers, Top 500 weekly bestsellers, and Top 500 monthly bestsellers.
Top 100 daily keyword trends, Top 100 weekly keyword trends, and Top 100 monthly keyword trends.
A niche volume of approximately 6,000.
Recommendation for niches of the week.
250 product favorites and 250 keyword favorites.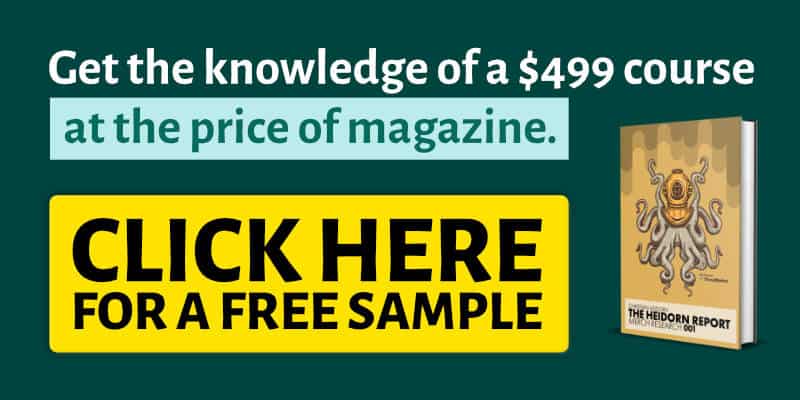 A listing writer that allows for unlimited keyword checks and up to 50 saved texts.
Track 250 products and 50 of the top 100 products.
You'll also get access to their MBA insights.
Expert
The expert option is professionals and any seller who wants to become a professional MBA seller.
For 49.90 euros per month, it comes with the following features and functions:
Unlimited product searches and keyword analysis.
Unlimited keyword relevance searches.
Unlimited niche analysis that comes with sub-niche suggestions.
Top 1000 daily bestsellers, Top 1000 weekly bestsellers, and Top 1000 monthly bestsellers. 
Users get access to all daily, weekly, and monthly keyword trends.
Access to the entire niche volume for analysis.
Weekly recommendations of the most popular niches.
Unlimited products and keywords favorites.
The listing writer comes with unlimited keyword checks and 100 save texts.
Tracking for any and all products on MBA Germany 
Access to their MBA insights. 
Downgrading, upgrading, or cancellation of membership is also quick and easy and can be done at any time.
Community
Merch Report has an active Facebook community where members can discuss all issues Merch by Amazon.
If you have questions while using the tool, you can get help and clarification from the community.
It is also a platform where new sellers can network and bounce ideas off each other.
Affiliate Program
If you're looking to earn additional income, recommend Merch Report to your friends and other Merch by Amazon sellers.
You'll be able to earn income from every new membership that comes from you.
Final Verdict
Merch Report is a great tool for users in Germany or for sellers mainly focusing on the German marketplace.
Their tool focuses on the German market and that means there is in-depth research that is focused on this specific data.
It comes with a great tracking and analysis tool that can compete with some of the more popular tools in the market. 
This tool offers real historical data that is updated daily allowing sellers to make informed decisions when it comes to niches, keywords, and even design.
Comparatively, they have cheaper pricing options than other tools making them favorable for users who are price-conscious.
Being a new German tool, Merch Report uses Digistore24 to process payments.
Their customers are able to receive invoices with sales tax information and this is especially useful from a business standpoint. 
Unfortunately, Merch Report does not come with a trademark and copyright checker which might deter some users.
However, they state that having an internal trademark checker does not guarantee the trademark of designs and phrases because of similarities in trademarks and designs.
In Conclusion 
Succeeding on Merch by Amazon is possible without additional tools, however, the more your business grows the more time-consuming different aspects will become.
Research alone will take you hours without the help of a tool.
Merch Report is an amazing tool that targets the German marketplace.
The tailored information available through this tool makes it easy for sellers to make informed decisions when it comes to keywords, niches, designs, and more. 
Merch Report Research Tool
Merch Report Research Tool
Although it's obviously a tool tailored towards German-speaking users, if you do happen to speak some German, it's very nice alternative to some of the other tools out there. Clean, elegant design, just as you'd expect from Germany.
Although it's obviously a tool tailored towards German-speaking users, if you do happen to speak some German, it's very nice alternative to some of the other tools out there. Clean, elegant design, just as you'd expect from Germany.
Total Score
i

Based on overall performance in various research-relevant criteria.