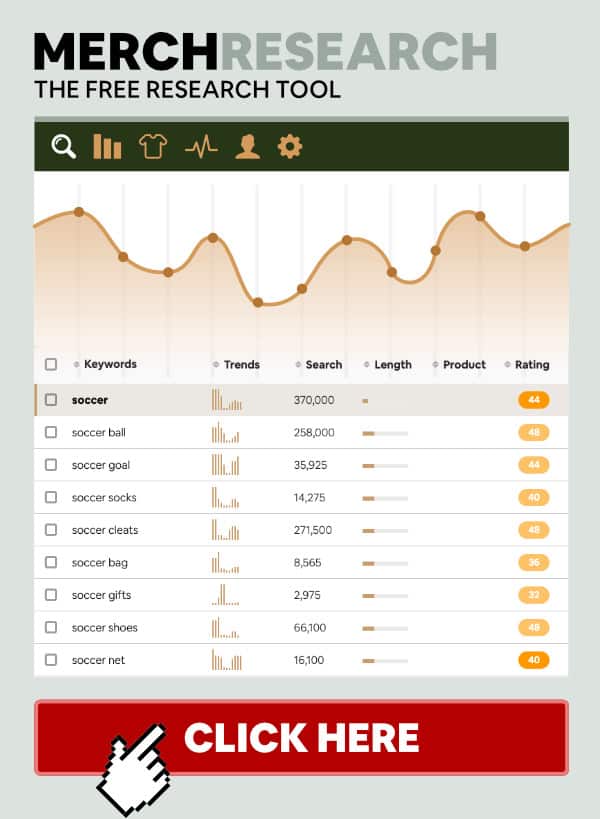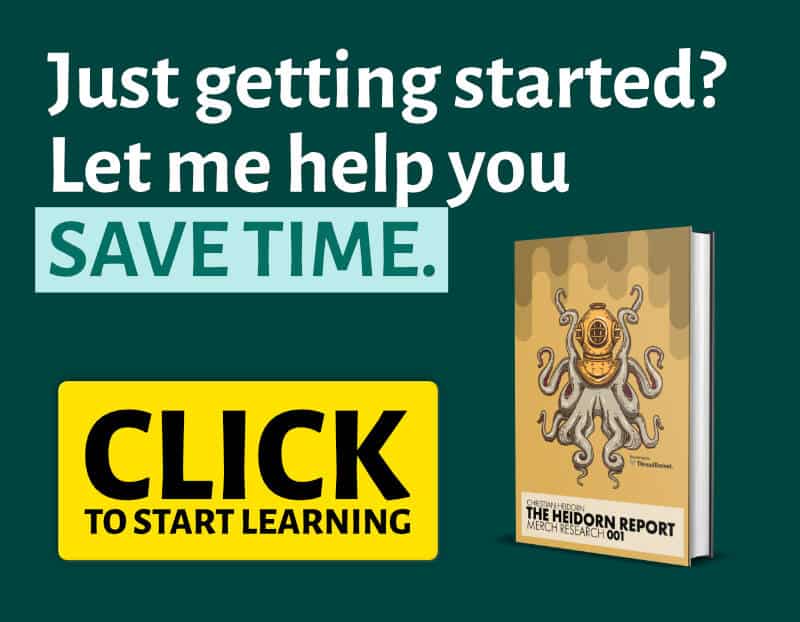 Starting out on Merch by Amazon is exciting for most people, however, they quickly realize just how competitive the platform is.
This is where tools like Merch Informer and Merch Informer free alternatives come into play.
Frankly, it's harder to achieve success on Merch without having a tool that you regularly use.
Tools are often used for a variety of reasons.
From research to upload and design, tools make your work easier and make you more efficient by giving you the opportunity to focus on your core business.
Merch Informer
Merch Informer is one of the most popular Merch by Amazon tools available in the market, and rightly so.
It offers high-quality research solutions and helps sellers find the right niches to go into, the most popular keywords, and also shows you the top-selling products/designs so you can have an idea of what is popular.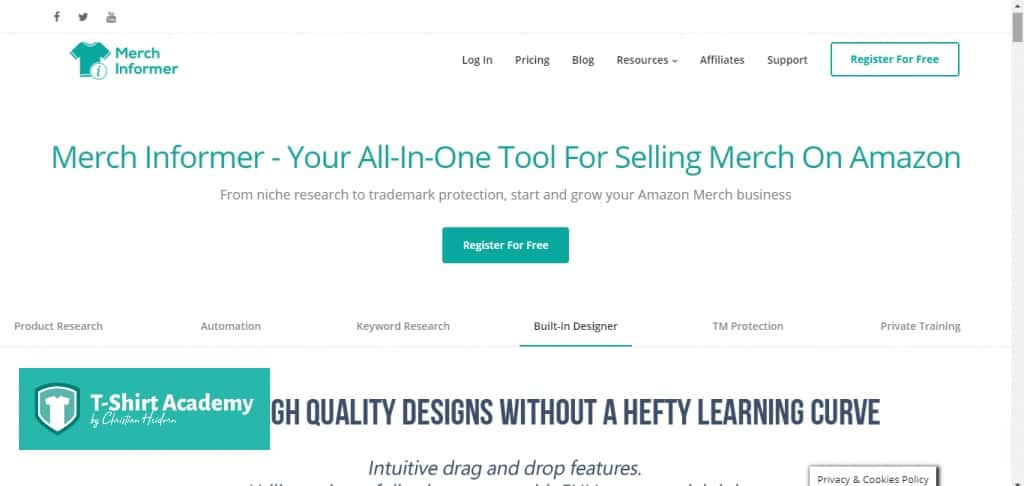 Apart from its research tool, Merch Informer also has a designer that will help you design your products quickly and easily.
With a minimum price of $9.99 a month, Merch Informer might not be an option for many sellers, especially if you are starting out.
However, there are Merch Informer free alternatives that you can use if you are not ready to commit.
Merch Informer Free Alternatives
Productor for Merch by Amazon
Productor for Merch by Amazon is a great plugin for your Merch needs. 
It works on your Merch by Amazon dashboard by providing users with data they would previously not have.
Through this plugin, you'll be able to see the top keywords for each Amazon product including Merch by Amazon designs.
You'll also get regular notifications when certain keywords have been banned from the platform, helping you avoid getting your listings rejected.
They also regularly update and showcase important information on the number of sales made in a particular area.
It also breaks down sales by date period, that is, week, month, and year.
Using this data, this tool is able to give you a rough estimate of how long you should expect to make a sale after your upload.
Like with many other paid tools, Productor for Merch by Amazon comes with a copyright infringement detector that notifies you if your designs are breaching Amazon rules.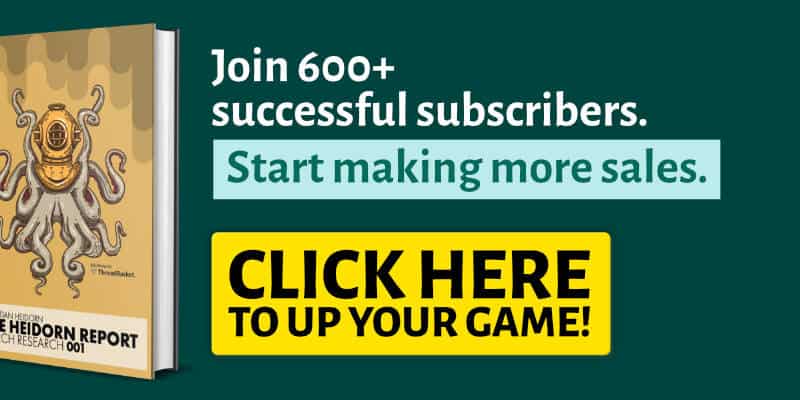 This Merch by Amazon free alternative also has an amazing sort and export feature that not only helps you download your listings but also lets you download your designs from Merch by Amazon.
The best part is, all your data is stored locally in your browser and you don't need any other third-party application. 
DS Amazon Quickview
Yet another Merch Informer free alternative, DS Amazon Quickview is another extension that improves your productivity while selling on Merch by Amazon.
This tool is a product research extension that gives you an overview of important Merch by Amazon statistics like sales rankings, reviews, product ASIN and more.
It's quite easy to use and by hovering over an image of the product you wish to research on, you can get all the relevant information you need.
This feature is especially useful since it eliminates the need to have several tabs open when conducting your research.
DS Amazon Quickview is great for showing you how your products/designs rank up against others.
Having this information is vital for future designs since you'll be able to look at what the higher-ranked designs are doing and make relevant changes.
The greatest disadvantage of this Merch Informer free alternative is that its features are extremely limited and there are only a few things you can do.
Pretty Merch
Pretty Merch is one of the most popular Merch Informer free alternatives with over 250,000 sellers using it for their research and analysis.
Unlike DS Amazon Quickview, Pretty Merch has a wide range of features that are beneficial to your business on Merch by Amazon.
Similar to the first two, Pretty Merch is an extension.
You'll be able to see today's sales and the most recent sales.
It also has a chart that breaks down the number of sales within a specific period.
Users can also see top sellers and their royalties for the past 30 days.
They have advanced analytics that will help you filter and break down all your sales so you can monitor any important changes. 
This extension is able to break down your products by color, product type, fit type and so much more. 
Pretty Merch's inbuilt product manager makes it easy to filter and sort all your listings no matter how many products you have sold over time.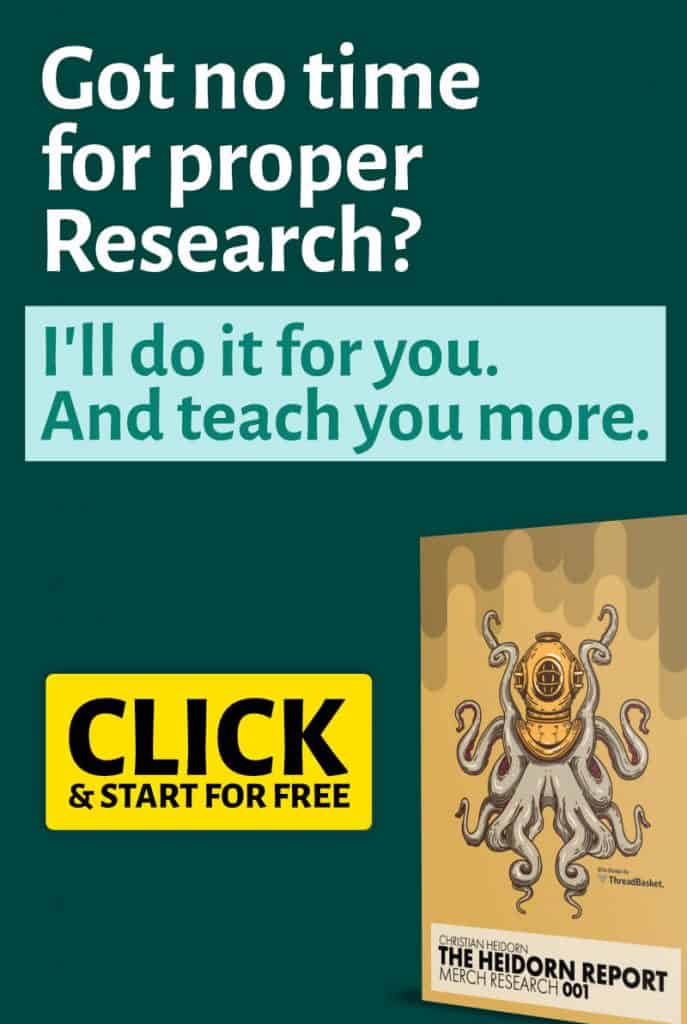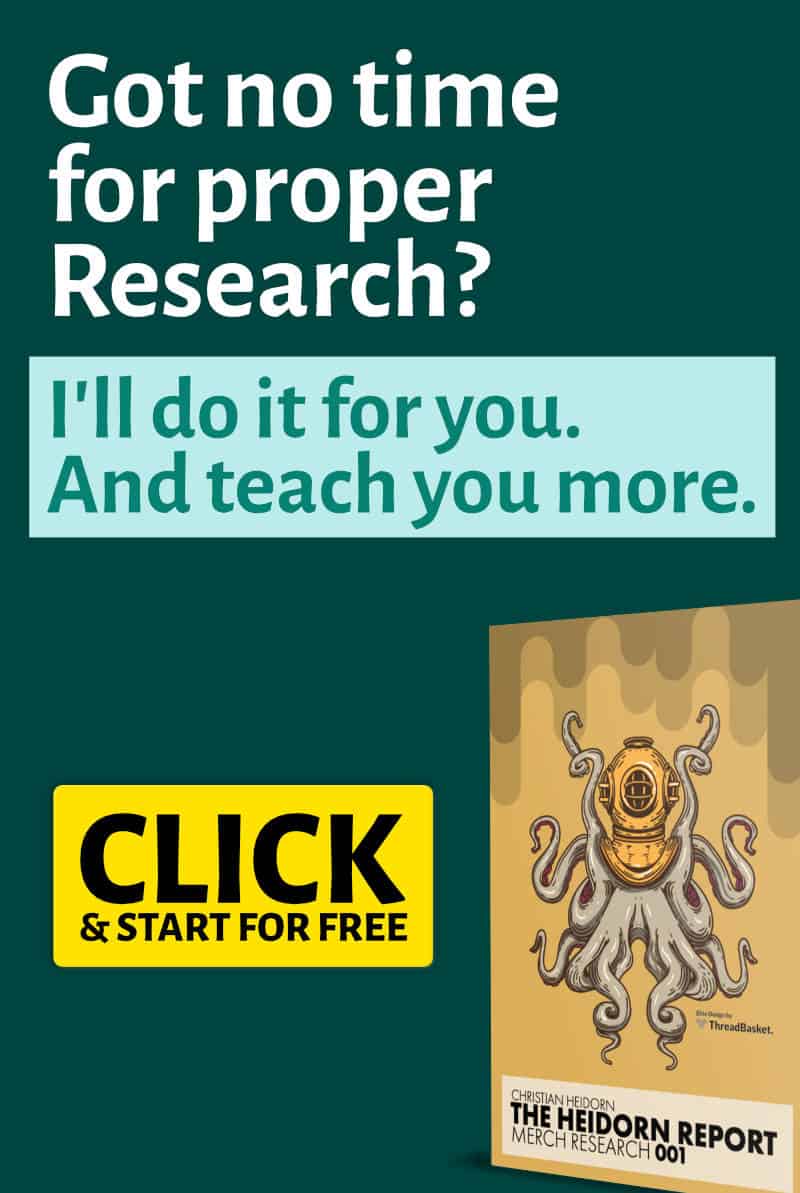 Merch Analytics
Merch Analytics is a chrome extension that gives you additional insight into how your designs are performing. 
You can see how your individual designs have been performing during a certain period.
It allows users to sort their products by niche to give them a more comprehensive view of how different products/designs are performing.
Users can also view lifetime sales and get periodic notifications when they make a sale.
Keywords Everywhere
This Merch Informer free alternative specifically focuses your research on keywords.
It shows users how many times in a month people are searching for a particular keyword.
You'll also be presented with a competition ranking that shows you how many other products are trying to rank using the same keyword.
Having this information helps you find keywords that are relevant but not heavily competitive. 
AMZ Suggestion Expander
This chrome extension is a tool that expands the number of Merch by Amazon search suggestions.
Once you make a keyword search, it shows you keywords that Amazon would suggest before and after that keyword.
This helps if you are trying to find long-tail keywords for use.
Searching for keywords in this way also helps in finding design niches. 
Ubersuggest
Yet another keyword tool, Ubersuggest is a free tool that shows users the monthly keyword volume for specific keywords.
Ubersuggest not only works with Amazon but also helps you compare keywords on other popular search engines like YouTube and Amazon. 
Since this is an extension, once you search a keyword on Amazon, data about that specific keyword and relevant search terms will show up.
It shows you data on more than the keyword you have searched for, you'll have access to data on similar and related keywords popularly used on Amazon.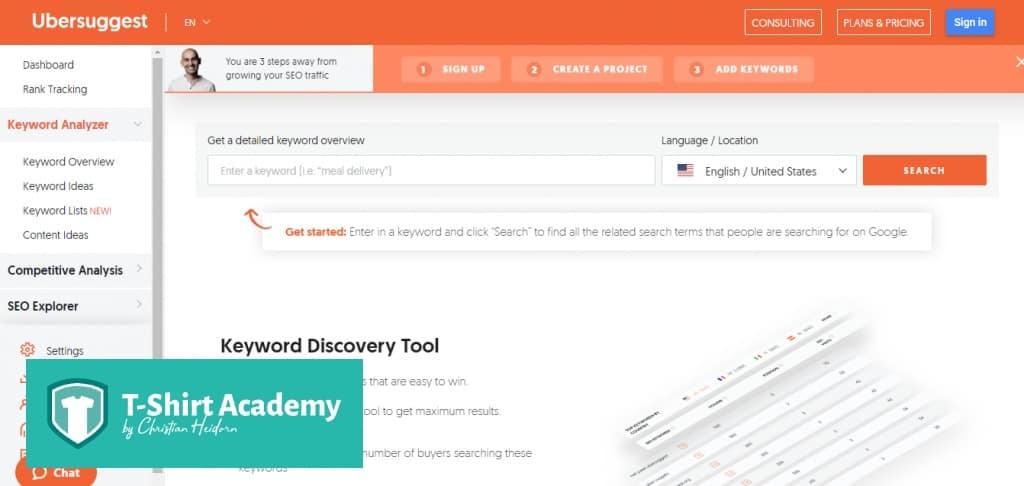 This extension comes with graphs to help you analyze trends monthly.
It also shows you data on how searches have been made, i.e., through a mobile or desktop device. 
Data is taken from different regions and that means if you are selling to markets outside of the United States, it will still be relevant. 
Sonar
Sonar is a Merch Informer free alternative that also helps with keyword research.
With access to over 180 million keywords searched by Amazon sellers, you will find information that is relevant to your niche.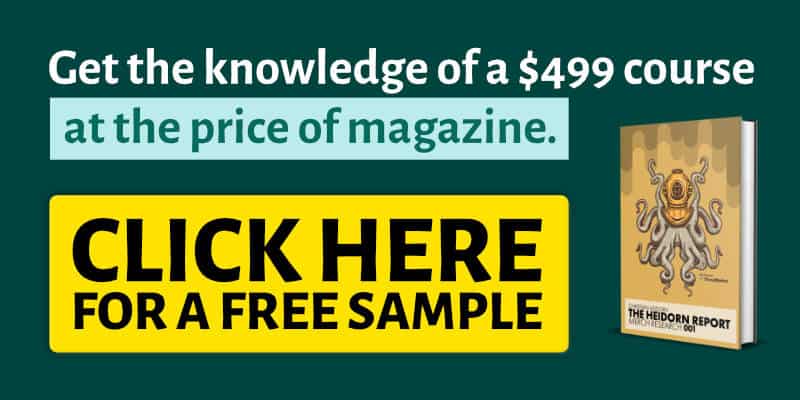 You can use their reverse ASIN lookup feature to see what keywords your competitors are using.
Sonar regularly updates its database ensuring that the information you are viewing is always relevant.
It shows top keywords that are being used by products whose ASINs are ranking on Amazon's first page.
Sonar also uses search terms and queries that customers have made to curate an accurate keyword list for its users.
When it comes to keyword research, Sonar is one of the best Merch Informer free alternatives that are currently in the market. 
Merch Resize
Merch Research is a Merch Informer free alternative specifically for Merch Informer's design feature.
By simply dragging and dropping, or uploading your image to the website, you can resize it to meet Merch by Amazon's guidelines.
You'll specify what Merch by Amazon products you want your design printed on and the tool makes sure it fits within the necessary dimensions.
The website states that your images are not saved on their servers and this helps protect your designs from theft. 
In Conclusion
When you are starting out on Merch by Amazon you might not yet be ready to invest in a tool.
These free alternatives will still perform the job needed especially when it comes to research.
However, they don't offer all the additional features that Merch Informer provides to its users and that includes design, copyright infringement detector and so much more.
When using free tools, you'll find that they may not be as comprehensive as paid tools, and usually, you'll have to have more than one tool to perform all the functions you need.
That being said, free tools still can and will give you the results you need to achieve success on Merch by Amazon.
All you need to do is find the right tools, test them out and see which ones are effective for you and your business.
Merch Informer free alternatives are many and we hope that this article has shed more light on what is available in the market at no cost.
If you have used this tool, or have any other suggestions that have been impactful to your business, please leave a comment below.