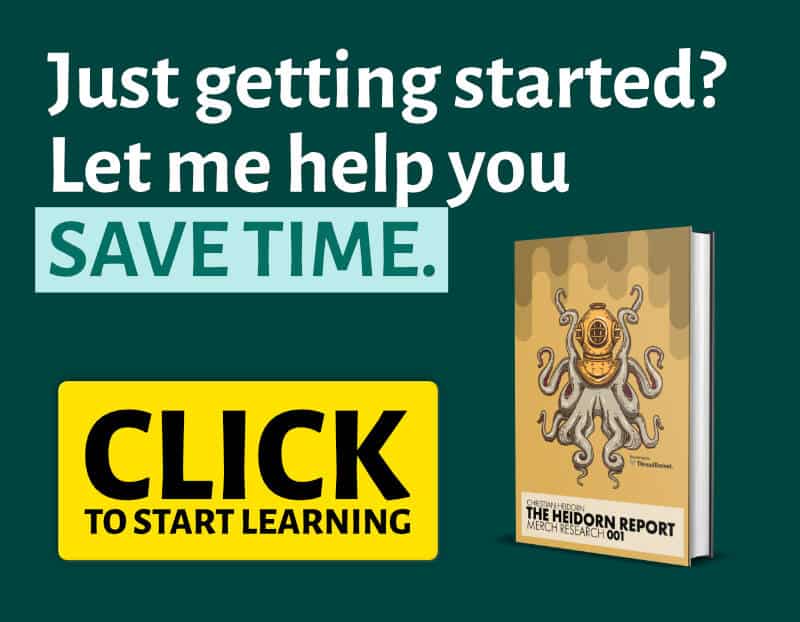 Getting an account on Merch by Amazon is difficult, but sticking to the rules and achieving success on the platform can be just as hard – especially if you don't take time to learn the platform.
There are several Merch by Amazon mistakes that many sellers have made during their time on the platform.
Some mistakes were small, and some have cost them sales and even cost them their accounts.
Apart from learning the basic ins and outs of Merch by Amazon, it is important that you know what not to do.
This is just as important as knowing how to go about different elements of the platform.
In this article, we look at various mistakes that you should avoid whether you are a newbie or a seasoned seller on Merch by Amazon.
About Merch by Amazon
Merch by Amazon is one of the best print on demand platforms.
Some sellers use it to boost their existing businesses while others start entirely new businesses on the platform.
Merch by Amazon is a great option for new entrepreneurs because the set-up cost is minimal.
You don't need to think about distribution, shipping, and storage. 
Selling on Merch by Amazon also means that you don't need to interact directly with customers.
You simply have to focus your energy on the design process, marketing, and research which has fewer overhead costs.
Merch by Amazon is preferred because they only take royalty from shirts sold.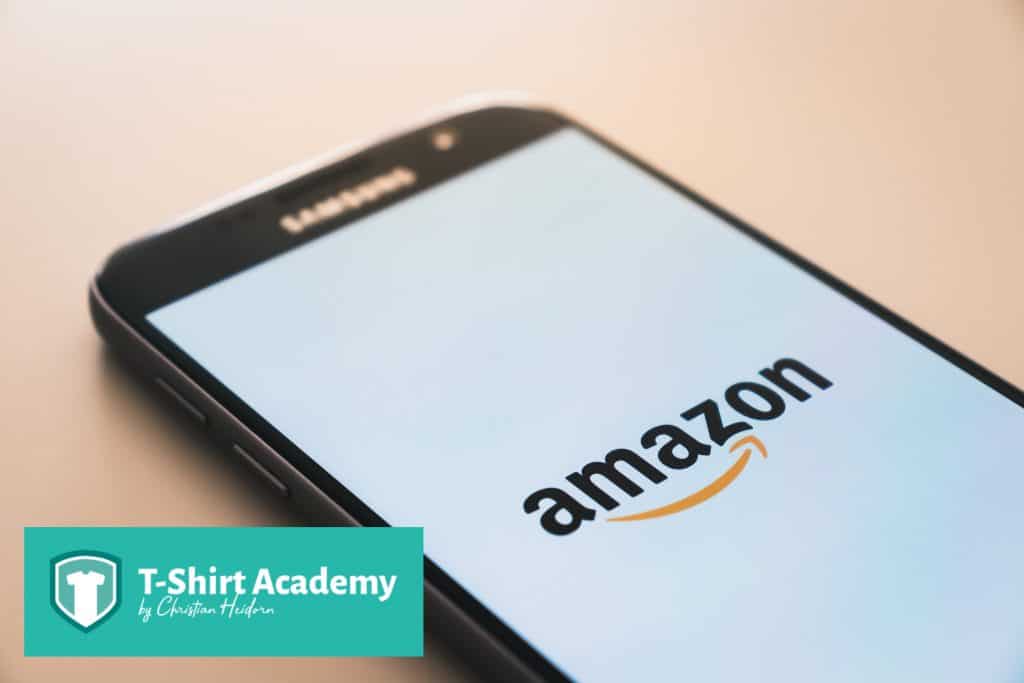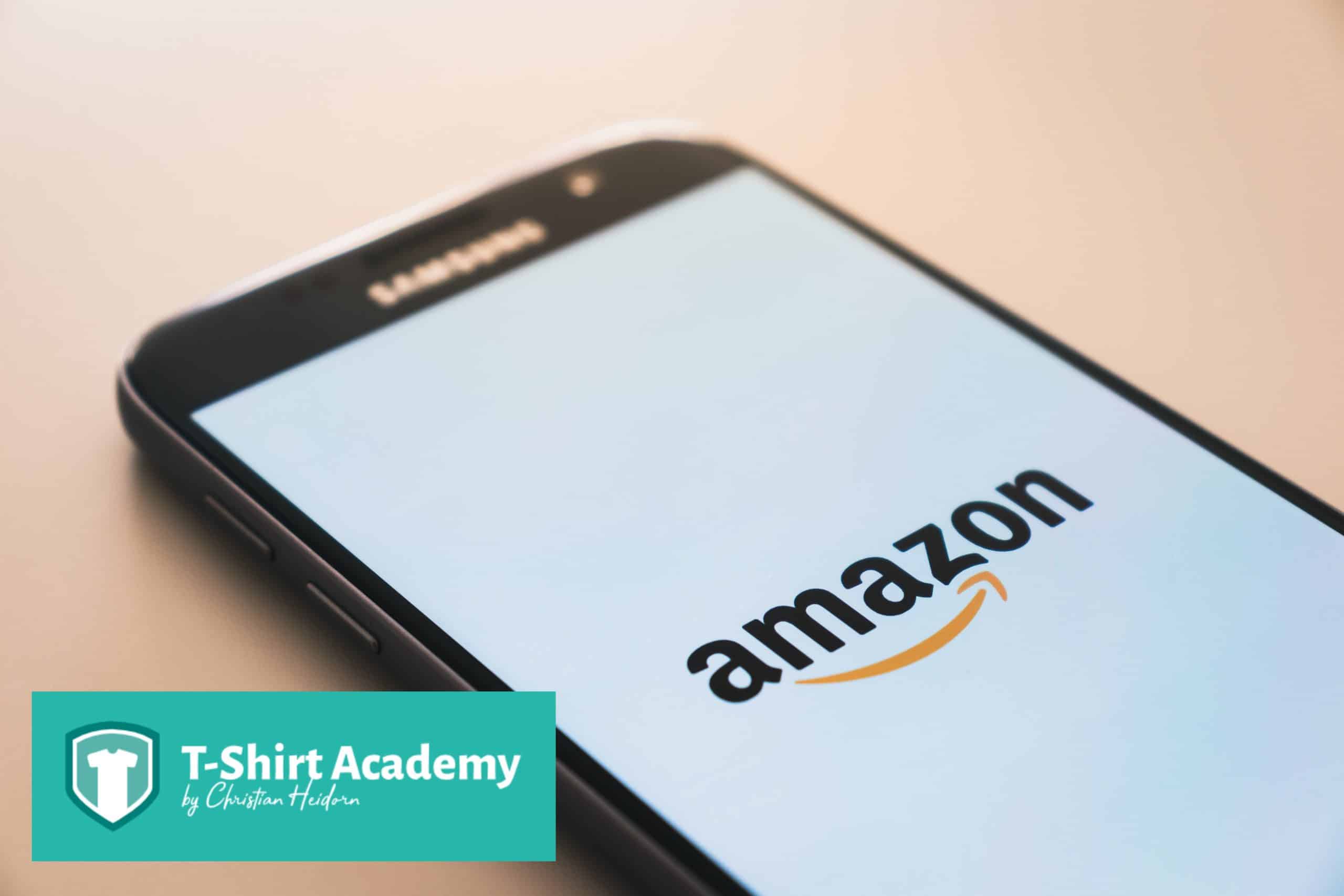 Since there are no upfront costs to starting your business, you can predict how much profit you can make with each sale. 
This means you can decide how much to spend on other aspects of your business such as design or marketing. 
Having said that, Merch by Amazon is one of the most competitive print on demand platforms.
As such it is essential to know the Merch by Amazon mistakes to avoid in order to stay in this platform.
And knowing what not to do is just as important as knowing what to do.
Spelling Mistakes
This might seem like an insignificant mistake, but it could really affect the performance of your account.
As with anything, attention to detail is key to success.
Having the right spellings in your title and bullet points is very easy but it is just as easy to fail to notice errors – after all, we're human.
However, when updating your listings, you need to set aside time to make sure that everything is inputted correctly.
Apart from being embarrassing, spelling mistakes will get your designs rejected.
If you for example misspell the word Shirt and write shit, Merch by Amazon will flag your design for violating its terms.
Curse words are not allowed on Merch by Amazon.
To prevent these kinds of Merch by Amazon mistakes from happening you can install a spell-check plugin that will help you note any spelling errors.
Some plugins will highlight any words you want to be flagged including curse words.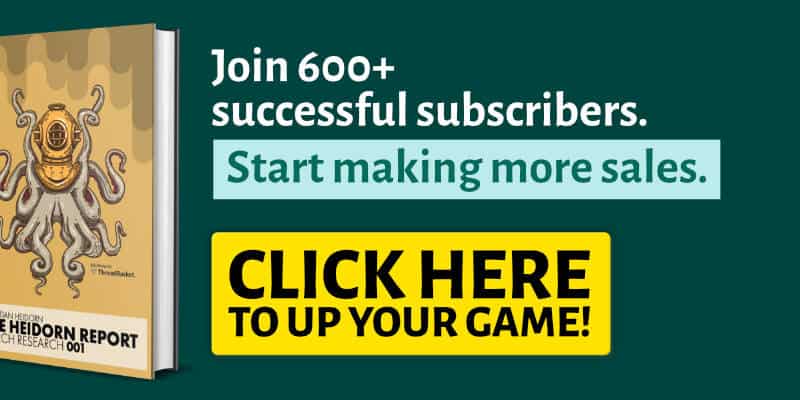 Poor Product Information
A lot goes into writing a good listing – and with good reason.
Your product information is how buyers on Amazon and Merch by Amazon will find you.
It is also what you will use to convince people to buy your t-shirt design.
Poor product information is one of the important Merch by Amazon mistakes that need to be addressed properly.
Failing to spend time on your listing will impact your sales on Merch by Amazon despite how good your design is.
Make sure you fill in your product information and do this accurately.
Copyright Mistakes
Any seller on Merch by Amazon understands how important copyright is when selling on the platform.
This is a one of the crucial Merch by Amazon mistakes that can even lead to a suspension of your account.
If you are not creating the designs yourself, you need to be even more careful that your designer is not infringing on any copyrights.
Apart from checking TESS, the trademark database for any infringement, some elements of the design could be copyrighted.
You must ensure that your designer has the licenses required for you to use the designs on Merch by Amazon.
If you don't have a designer and are looking for quality designs that come with the required licenses, design platforms like Threadbasket are a great source.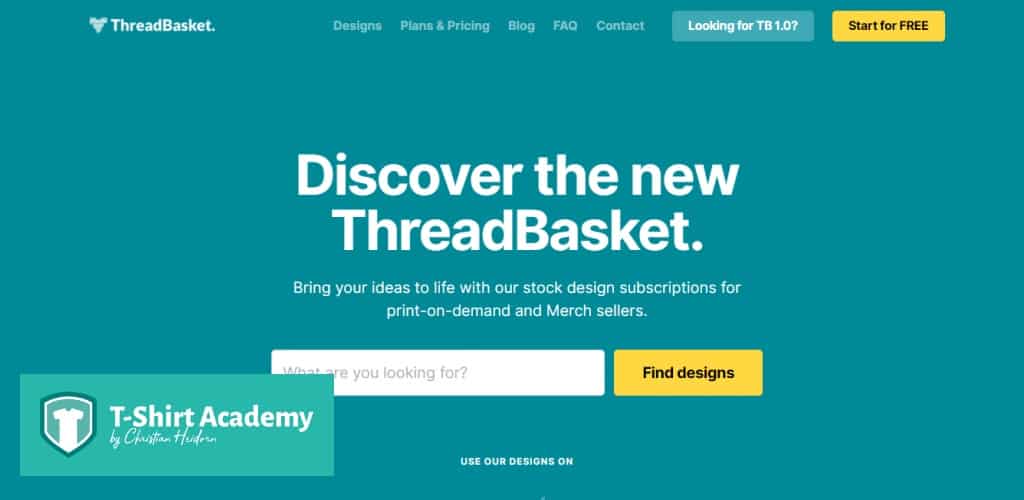 Threadbasket provides buyers with all the necessary licenses needed for them to commercially use their designs.
Additionally, they have a wide range of designs for various niches and all designs are relevant and of the highest quality.
If you have a design and are not sure if it has been trademarked or has a copyright on it, you can do a reverse image search on Google and it will show you where the design has been used.
Merch by Amazon takes copyright and trademark extremely seriously, unlike other errors, abusing this rule will get your account struck.
Poorly Designed T-shirts
Design is everything on Merch by Amazon.
If your design is of low quality, potential buyers will not buy from you.
Apart from poor designs, having unoriginal designs can also affect your merch sales.
Merch by Amazon is extremely competitive, you need to set yourself apart from the competition by making sure your designs are good and possibly hard to get.
Even when sourcing ideas from existing designs, give yours a new twist that is unique to you. 
Additionally, you need to make sure the design dimensions image resolution, and all the other elements are correct to avoid having your designs rejected.
Multiple design rejections could potentially lead to you being removed from Merch by Amazon.
This is one of the Merch by Amazon mistakes that you need to focus on in order to protect your account.
Your designs can be rejected for other factors apart from the design itself.
They could also be rejected because of the phrases or words that you use in the descriptions and/or bullet points.
Make sure that you check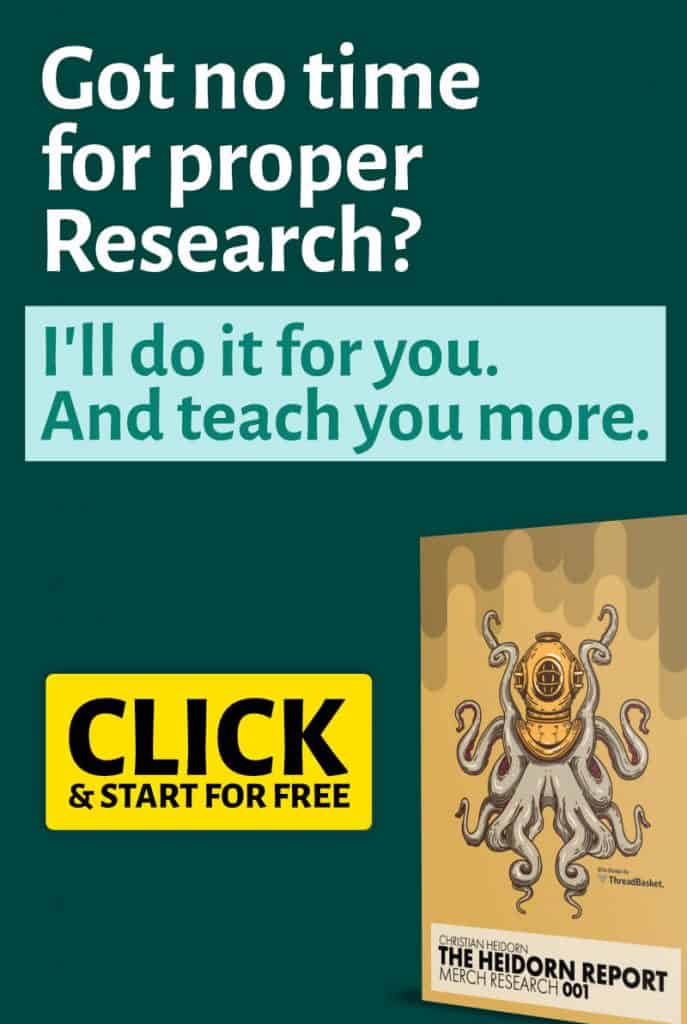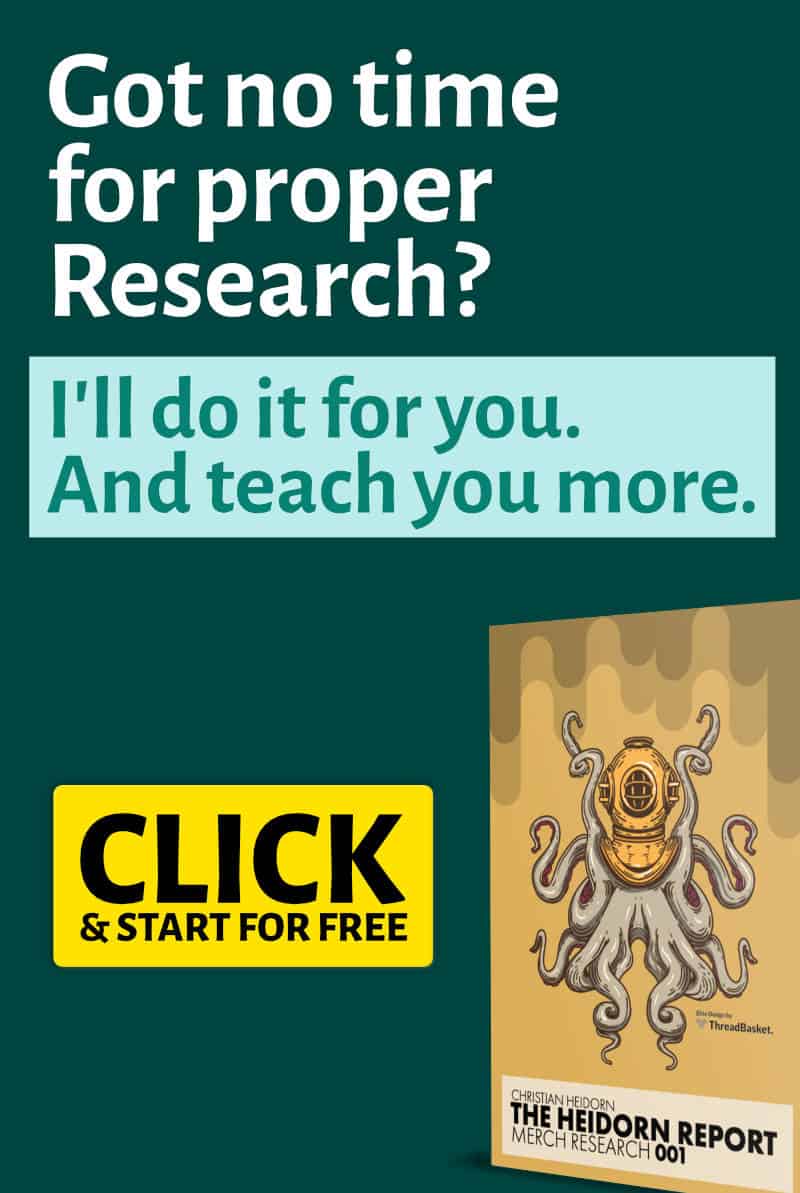 Ignoring the Power of Reviews
Often overlooked, good reviews could improve how your designs perform on Merch by Amazon.
Not only is good feedback important in improving your ratings but they also give you credibility as a seller.
Negative reviews can also be used positively.
If you have negative reviews on a design, it would be wise to look at issues with the design, remove it and reupload it when edited better, or simply upload a whole new design.
Responding well to negative reviews could also create a positive interaction with a customer who may come back and buy one of your designs.
According to an Amazon study, 90% of customers rely on reviews when making their buying decisions.
Lack of Adequate Research
How you conduct your research will make or break your performance on Merch by Amazon.
With the platform already being so competitive, you need to stay ahead of the existing and ever-growing competition.
Research, research, research.
We cannot repeat this enough.
Proper research will give you insight into which niches are popular, what keywords are right for that niche, and what designs are popular.
It will also let you know what your competition is doing, what the highest performers within your niche are doing, and which of their designs are performing the best.
Research is invaluable and is also never-ending – whether you just started or have been on the platform for years, things are always changing and you need to keep learning.
Choosing Broad Niches
Tying into the previous point is choosing broad niches.
Broad niches might appear safer, however, there is always more competition.
One of the common Merch by Amazon mistakes is choosing such popular niches that is commonly difficult to break into.
Broader niches are usually dominated by top sellers on the platform, and if you are not there yet, you'll want to avoid them completely.
By conducting the necessary research, you'll be able to know which niches are doing well.
If the niche "dogs" is popular on Merch by Amazon, dig deeper.
Find a targeted group who like a particular dog, for example, nurses who love pugs.
This niche is so specific that it will speak directly to a specific group of people.
You can only find the right niche through research, and that is why it is so important.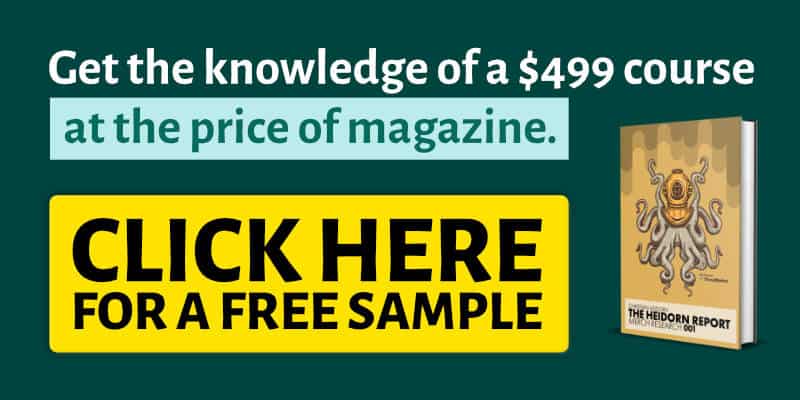 Failing to Market
As time goes by, more and more people join Merch by Amazon and that means more competition.
Apart from making sure your listings and your designs are done well, you should also invest in marketing.
Whether you are investing time or money or both, you need to make some effort in this area.
Marketing is broad.
You can choose to market your designs on social media platforms.
You can tap into SEO or you can market through your family and friends.
Finding the right marketing channels will keep you considerably ahead of the competition.
Limiting Your Product Options
When people think about Merch by Amazon, they automatically think of t-shirts.
If you want to make as much profit as possible, look into other products like hoodies, mugs, pop-sockets, and whatever else is available on Merch by Amazon.
Broaden your market and your reach.
On Merch by Amazon like other print on demand platforms, you don't need to have the physical products in stock to start your business.
Trying to Handle All Processes on Your Own
You can't be a master of everything.
It's very difficult to find someone who's good at every aspect of the Merch by Amazon business.
Doing everything on your own can be overwhelming and can leave you frustrated.
This is part of Merch by Amazon mistakes to avoid as it can lead to a burn out.
You might not be able to design, you can hire a freelance designer.
If you can't master marketing, get someone who will help you.
Outsource any function that you are not able to perform.
Failing to Explore Other Markets
Merch by Amazon is not the only platform where people buy designs or designed products.
One of the crucial Merch by Amazon mistakes is failing to consider other markets that have a lot of potential.
If you go to other sites like Etsy, you might notice that a niche is doing very well there while on Merch by Amazon, it doesn't have much of a presence.
If the niche is popular with users, create designs within this niche as soon as possible. 
Once buyers begin showing an interest in Amazon, you'll be the go-to person since your designs were among the first within the niche.
Etsy is an amazing platform to test out what's working because they show you customer reviews and you'll also be able to see how many of these products have been bought.
Other platforms like Pinterest are amazing for bringing in new traffic to your page and also give you a clear picture of what your potential customers want to buy.
Pinterest is not only great for marketing but it shows you what people are saving.
Pinterest's demographic is largely well-educated women with higher incomes – they are typically more willing to spend money on products that they find visually appealing.
If your niche focuses on women, it would be wise to capitalize on this market.
Other social media platforms also have their own target market.
They provide a great opportunity to learn more about what people want to see.
Expecting Quick Results
Achieving success on Merch takes time and patience.
If you start your business today and take into account these tips and tricks, you might still not achieve your desired sales numbers.
You need to stay on the platform and learn what works and what doesn't work for your own business.
Take time learning what niches are the best for you and experiment.
But even as you experiment, make sure to do your research beforehand.
Merch by Amazon is a business just like any other, you need to learn the ropes, be patient, and expect a few disappointments in the beginning before you can see higher profits.
In Conclusion
Merch by Amazon can be extremely rewarding or unforgiving depending on how you go about selling on the platform.
There are several Merch by Amazon mistakes that you should avoid if you don't want your account banned or your designs rejected.
There are also other Merch by Amazon mistakes that although will not lead to a ban will hinder your progress and affect your sales.
Some of these tips will require more effort than others but implementing them early on will save you a lot of time and money that you would have spent learning these lessons on your own.
When starting a business, there is so much that you need to learn, take time to talk to other sellers on forums and social media groups and get advice from them.
If you have been doing this for a while, this knowledge is still useful and will hopefully help you pinpoint the areas that you have neglected.
Leave a comment below if you have faced difficulty in your Merch by Amazon journey and if you have ideas for future topics.