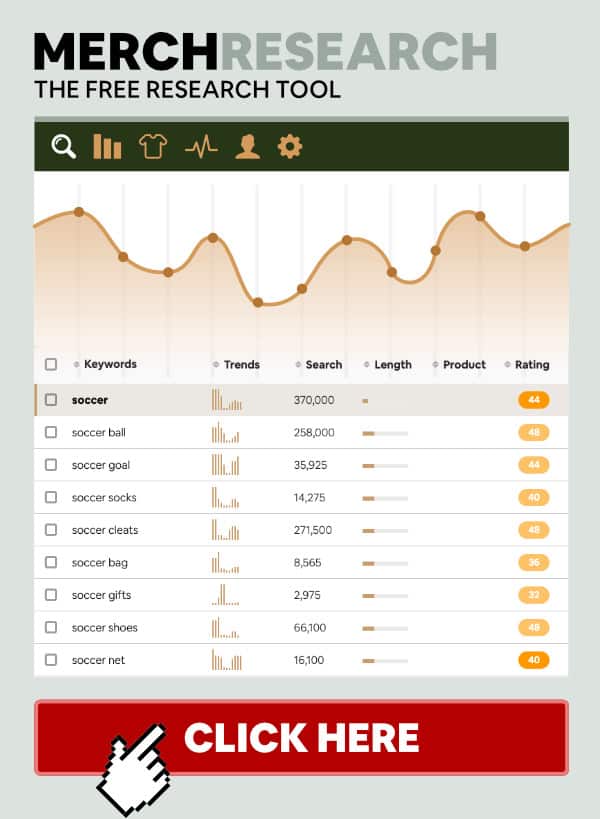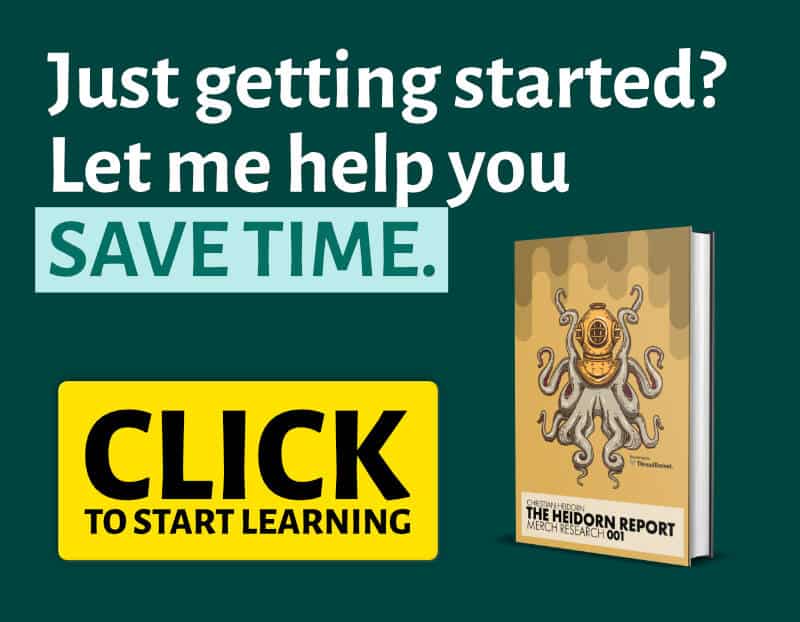 Research and specifically keyword research is an important part of your work as a Merch by Amazon seller. 
Merch research cannot be ignored and sellers who have been in the industry for a while will tell you just how important it has been to their business. 
An Amazon merch keyword tool is essential for your long-term success on Merch by Amazon.
There is definitely no shortage of Amazon merch keyword tools, however, most of them require a paid monthly or yearly subscription.
If you are just starting out and would like to do your merch research free, then these free amazon keyword tools will still help you perform basic keyword research.
Your Next Free Amazon Merch Keyword Tool
The Heidorn Report
The Heidorn Report is a strategy guide that comes with a free amazon merch keyword tool.
Within this strategy guide, you'll get a lot of data and information that will shape your research and strategies on Merch by Amazon and other print on demand platforms.
This guide comes with a keyword assessment feature that allows subscribers to evaluate different search terms based on their search volume and level of competition.
You'll also get a keyword mind map that will guide you on how to effectively incorporate your chosen keywords into your listings for higher chances of success. 
Apart from helping you in creating your listings, you'll be shown how to incorporate these keywords into your metadata.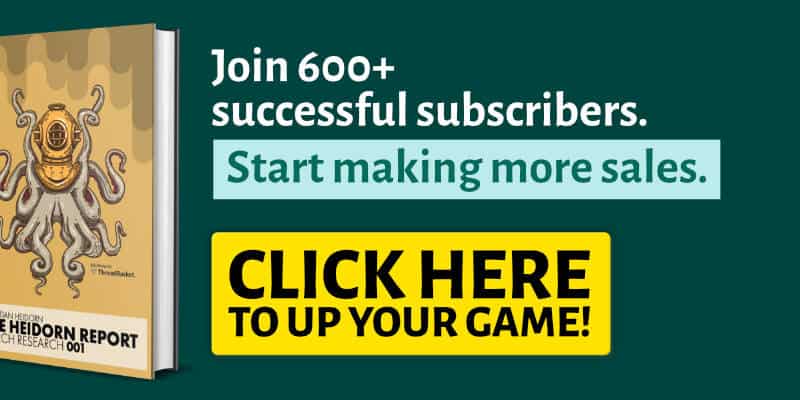 In addition to this important information, you'll get a niche assessment guide so you can evaluate different niches associated with your keywords and see how they are performing.
Get valuable data on trends and take a deep-dive analysis into each of these niches and their sub-niches so you can clearly see how they are performing over time.
The Heidorn Report has both a free subscription and a paid subscription for those looking to access even more in-depth details on research and strategies for their Merch by Amazon accounts. 
ResearchBase
ResearchBase is a popular and easy-to-use amazon merch keyword tool.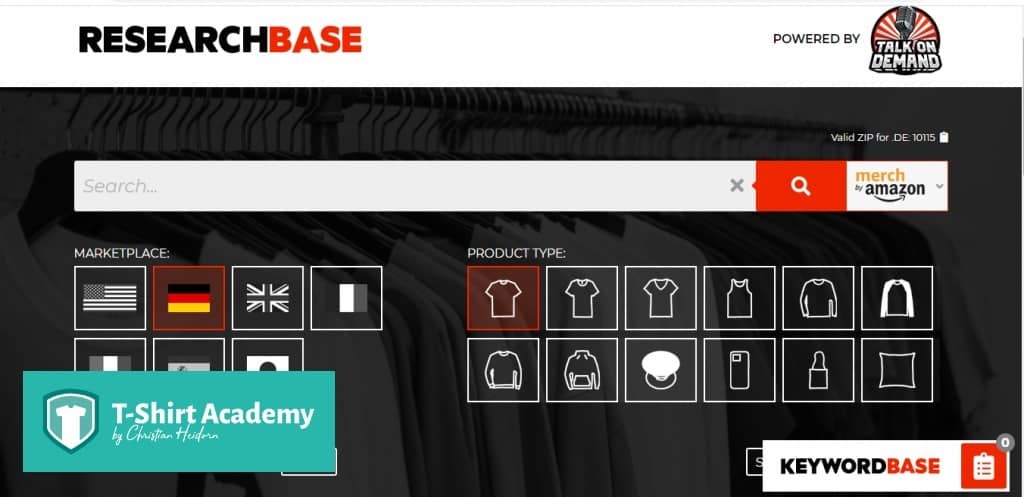 By searching a keyword or a niche in their search bar, ResearchBase will provide you with different keyword suggestions and variations all sourced from Amazon.
ResearchBase caters to several marketplaces including, United States, Germany, United Kingdom, France, Italy, Spain, and Japan.
They also cater to sellers who sell different product types, for example, T-shirts, Pop-sockets, Hoodies, Tank tops, Long sleeves, Sweatshirts, Phone cases, and more.
With your free subscription, this amazon merch keyword tool will allow you to search specifically on Merch by Amazon, Amazon, or Kindle Direct Publishing so you can make comparisons.
It has an easy copy and export feature that allows you to save your favorite keywords and export them for use in your own listings without having to manually type them in.
Apart from keyword suggestions, you can search for specific products and sort through them by release date and by price.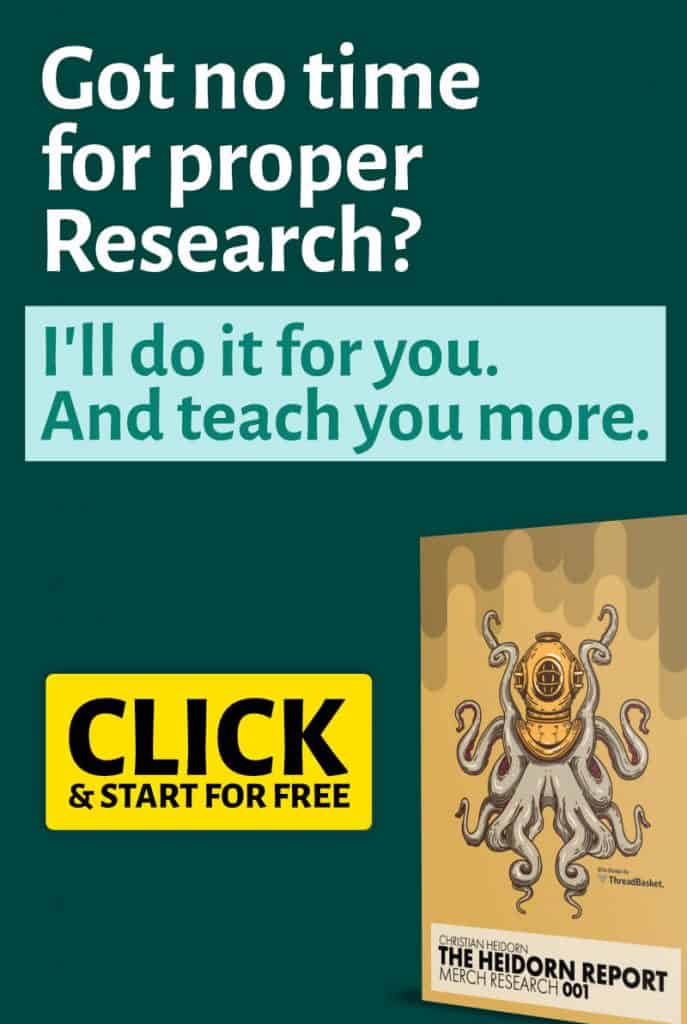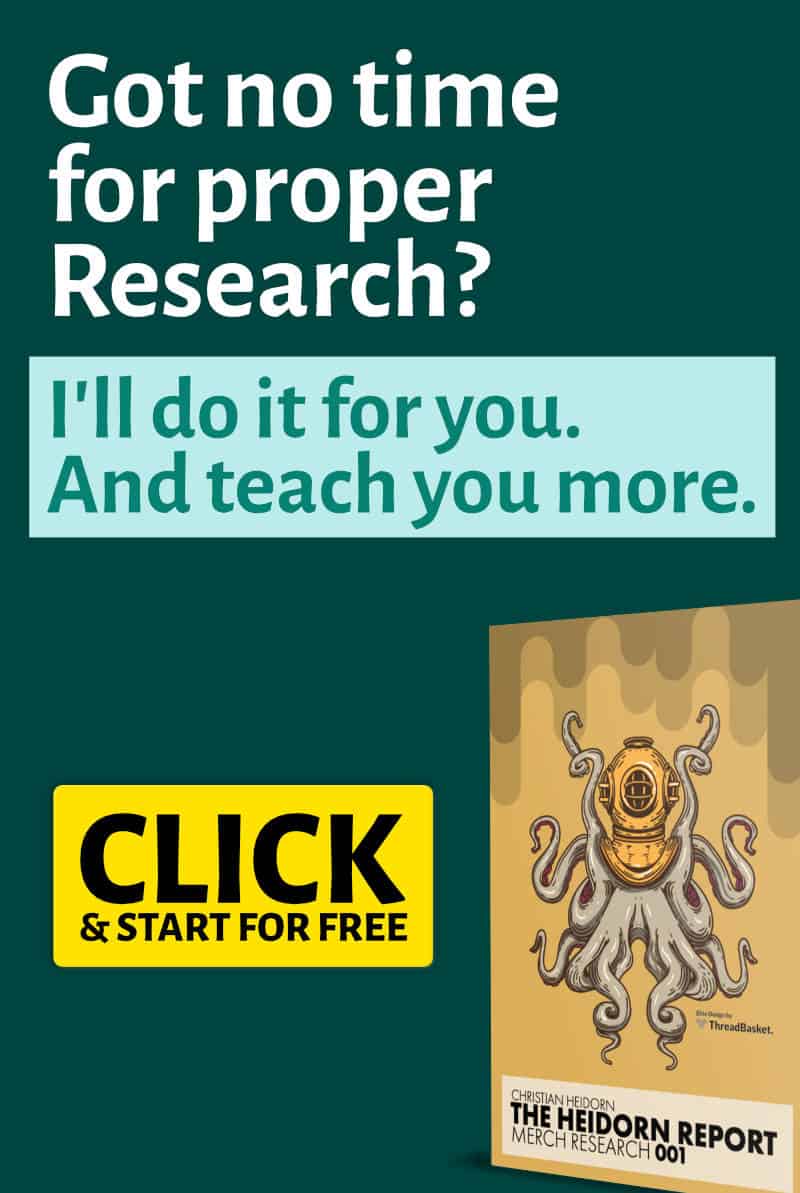 Being able to see top products within a niche is useful since you can look at those products individually and see what keywords they are using in their listings. 
If you are interested in performing keyword research for other print on demand platforms, you'll have to subscribe to their pro plan.
ResearchBase is constantly growing and the creators accept feedback and feature requests from users.
That means that more features and functionalities can be expected in the future. 
Merch Titans
Merch Titans is a paid amazon merch keyword tool, however, they do have a free amazon merch keyword feature that you can use if you simply want to find popular keywords. 
Simply input a keyword into the search bar and 15 of the most popular keywords associated with the search term will pop up.
Like ResearchBase, you can choose different categories depending on what products you sell.
When it comes to free amazon merch keyword tools, this is a pretty basic tool that will still help you find relevant keywords.
If you also sell products on Etsy, you can also use this tool to get the top 15 keywords within that site.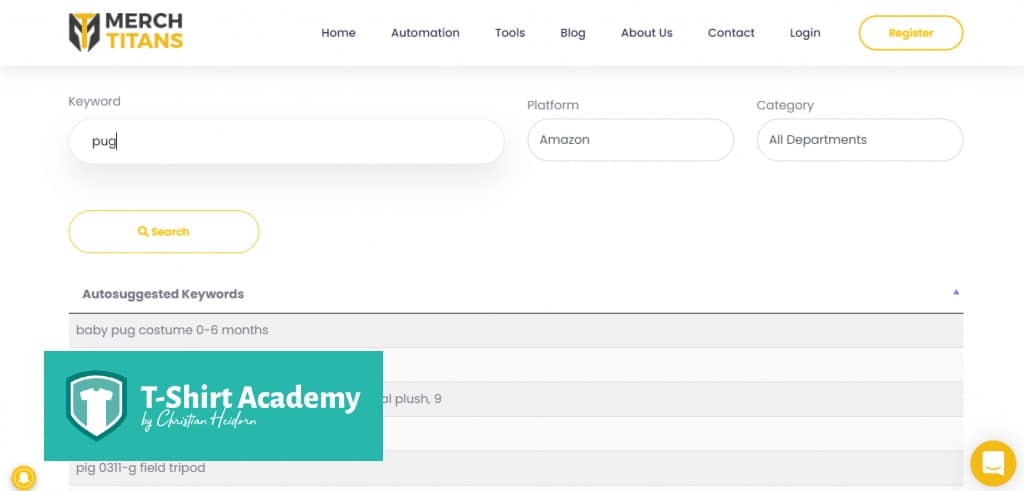 This feature is useful if you also want to compare what keywords are being used on other platforms.
There are plans to also include other platforms like RedBubble and Google in their keyword feature so you can have more options when it comes to keyword research.
Free Amazon Merch Keyword Tool vs Paid Tools
You can't do away with keyword research and that is why an amazon merch keyword tool should be part of your arsenal.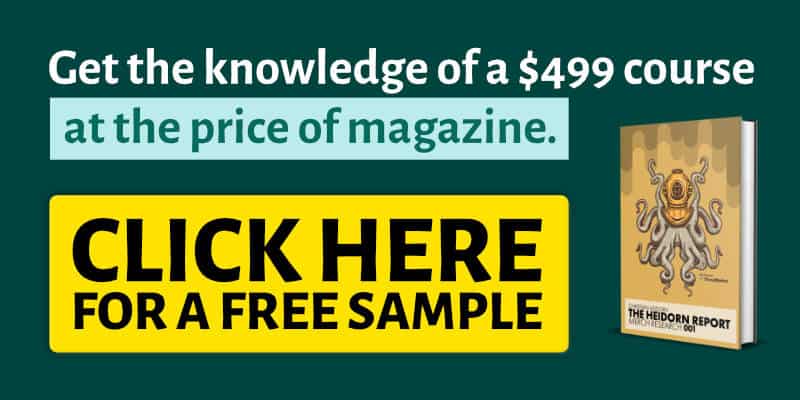 A free amazon merch keyword tool will still help you find popular keywords, however, they are not as comprehensive as you might need them to be.
With a free amazon merch keyword tool, you'll still need to spend more time in the research process. 
If you need to find the search volume of a specific keyword to compare it against other keywords, that might not be possible.
These tools also don't show you which other products are using these keywords and the lack of this information will not help you in your competitor research.
Good research will help you find data and information, however, you still need to understand how to use this information effectively.
That is why research and strategy guides are important, especially if you are new to Merch by Amazon or you are struggling to make a consistent profit.
If you are unable to access a paid amazon merch keyword tool, we would still encourage you to look into the free options.
In Conclusion
Merch by Amazon and frankly any other print on demand business thrive with good quality and consistent research.
Start with basic keyword research and grow from there to other more in-depth and sophisticated research and strategies.
These were some of our most popular free amazon merch keyword tools and they will help you find popular keywords and useful keyword variations.
We hope that they can help you find the information you need.
If you have used any of these tools, or have more suggestions, leave a comment down below.