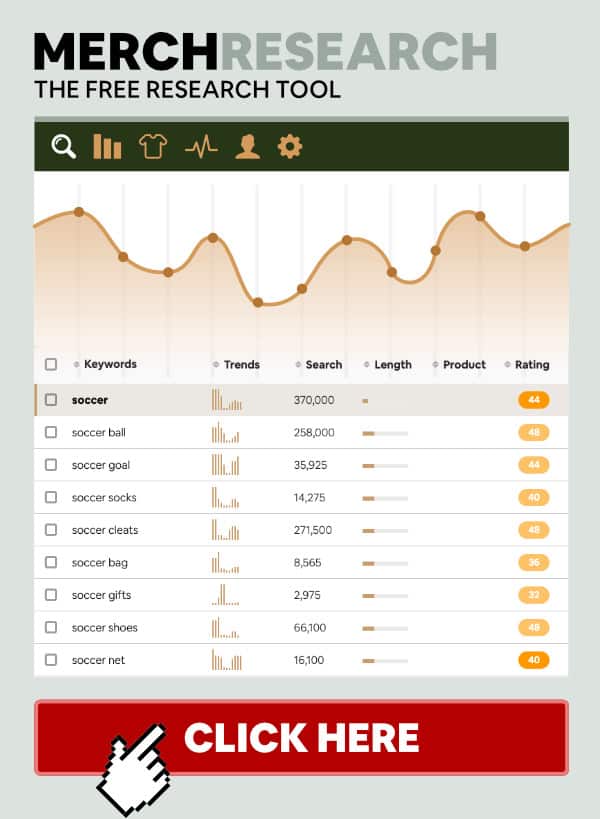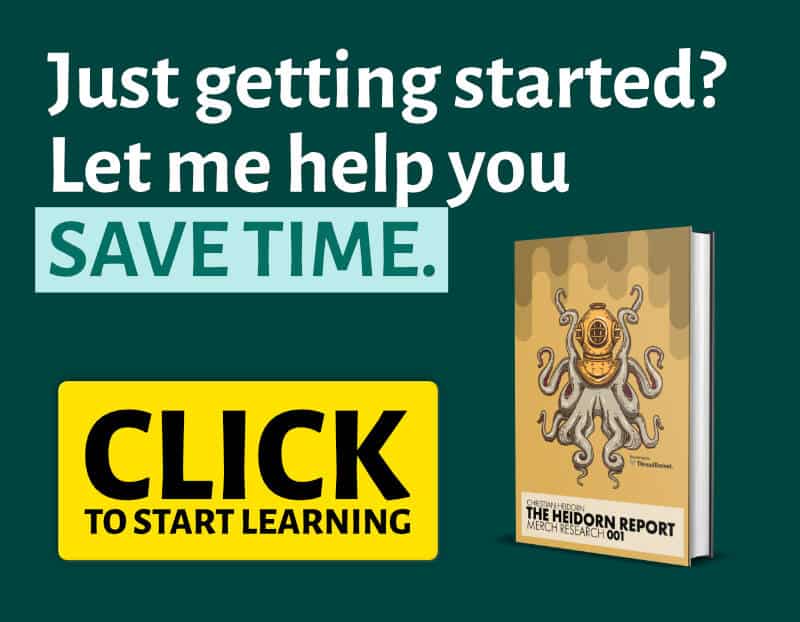 A print on demand automation tool is an asset for any merch seller – especially if you plan on selling on more than one platform.
Individually uploading your designs to all your platforms is time-consuming and frankly, it can get quite monotonous.
If you already sell on different print on demand platforms, then you have definitely looked into automation tools to make your upload process faster and easier.
The ability to bulk publish means that you can publish several designs at a go.
Not only does this mean you increase your productivity, but it also means that you can earn more since more of your designs are available for sale. 
Having an automation tool also means that you need less manpower and you can save more money and reinvest into your business.
This also means that you can reach more clients and ultimately scale up your business due to increased productivity.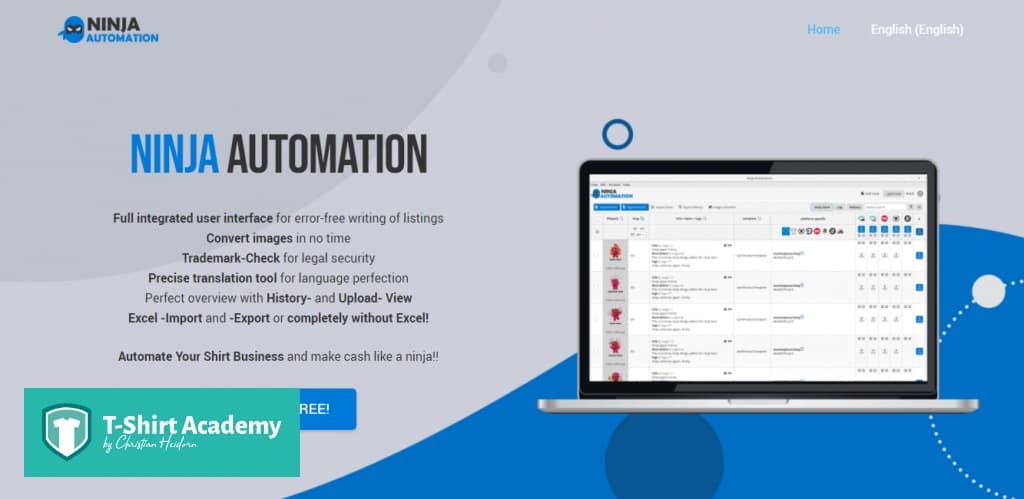 Merch Ninja is an example of a software that does this for you.
Known for its research tool, Merch Ninja Automation takes away the hassle of uploading your designs to several platforms manually. 
Below, we will review some of its key features.
Features
Image Converter
The image converter gives sellers the ability to convert their image into different formats including MBA pop-socket, MBA hoodie, Displate, and more.
In just a few clicks you'll be able to import your image into your workspace. 
This means that they won't have to use other software tools to convert their images since they can do this within the tool. 
Translation
Merch Ninja Automation's translation is available in both German and English.
You can choose specific products or translate entire listings.
You are allowed to translate up to 200,000 characters each month which should be enough for most merch sellers.
The translation tool works in seconds and uses the translation services of Amazon AWS.
Trademark Checker
Merch Ninja Automation lets you quickly check your listings for trademark violations.
Listings in English are checked against USPTO while listings in German are checked against DPMA.
Trademark breaches also show up as popups and this makes it easy for users to know when their designs are not legal.
Drop Zone
Ninja Automation makes it easy to drag and drop your design/s into the tool and into a section called the drop zone.
Simply open the file where your image or images are located and drag and drop it into the drop zone. 
Edit Tools
Editing your designs is easy on Merch Ninja Automation.
You can easily track your uploads on the interface and make the necessary changes to your uploads.
You can also see which design has been uploaded and onto which platform.
This allows you to make quick changes before they have been on the platform for long. 
If errors occur during the upload process, you will get a message telling you what the error is.
Changes can then be made directly on Ninja Automation or you could re-upload your listing. 
The editing tools make it easy for users to change, delete, and re-upload their listings with a few simple clicks.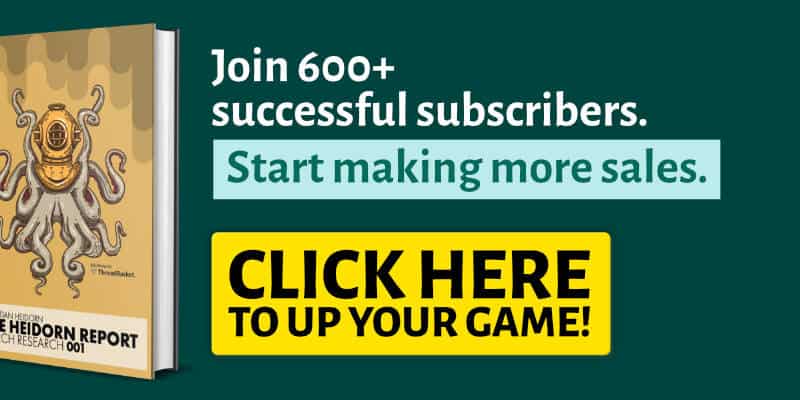 Job Queue
The job queue lets you prioritize your uploads in the order of importance. 
If you want your designs to first upload to RedBubble then later uploaded onto Spreadshirt, they will be uploaded in that order.
You can also schedule when you want your designs to be uploaded.
During your work process, you can check which ones of your designs have been scheduled and change the order if needed. 
History
The history feature lets you save your previous listings into templates.
You can then use these templates for future designs since descriptions, tags, and more will already have been created.
The history feature also gives you a clear overview of the designs that you have previously uploaded.
If you have not created templates, you can use elements of previous designs and copy them onto new designs/listings.
KDP Integration
Kindle Direct Publishing is an amazing Amazon platform for authors and with the demand for kindle books on the rise, automation tools have become necessary.
The self-publishing platforms allow authors to create their own books but in the KDP format which is unique to Amazon.
It gives authors access to over 6 marketplaces across the world – and who wouldn't want to have this amount of reach?
Uploading to KDP is similar to uploading t-shirt designs to Merch by Amazon – it requires attention to detail and preciseness. 
Like with other popular automation tools like Merch Titans, Ninja Automation comes with a KDP integration.
Using an identical interface and functions, you can make automatic KDP uploads.
All you'll have to do is to choose your manuscript and the cover you want to go with it.
Similar to the print on demand section, the Kindle Direct Publishing automation allows you to quickly edit and make changes to your upload.
If you make an incorrect entry, the tool alerts you immediately.
You can also make changes to your descriptions as needed. 
Choose the language your manuscript is in.
Add your first name, the title of your book, sub-title, and the keyword or keywords that you want to be used with your KDP.
You can also quickly search for KDP categories using their drop-down search menu to find the right category for your book.
Price
Ninja automation costs 39.99 euros approximately $48.79 per month.
This subscription gives you access to all the platforms supported by the software.
You are allowed to have unlimited uploads.
Comes with a trademark check and translation tool.
Full access to KDP tools.
An integrated user interface for all platforms that you sell on.
Drop zone image import.
Bulk image converter.
Access to your history.
A custom Excel import and export.
It comes with a free 7-day trial.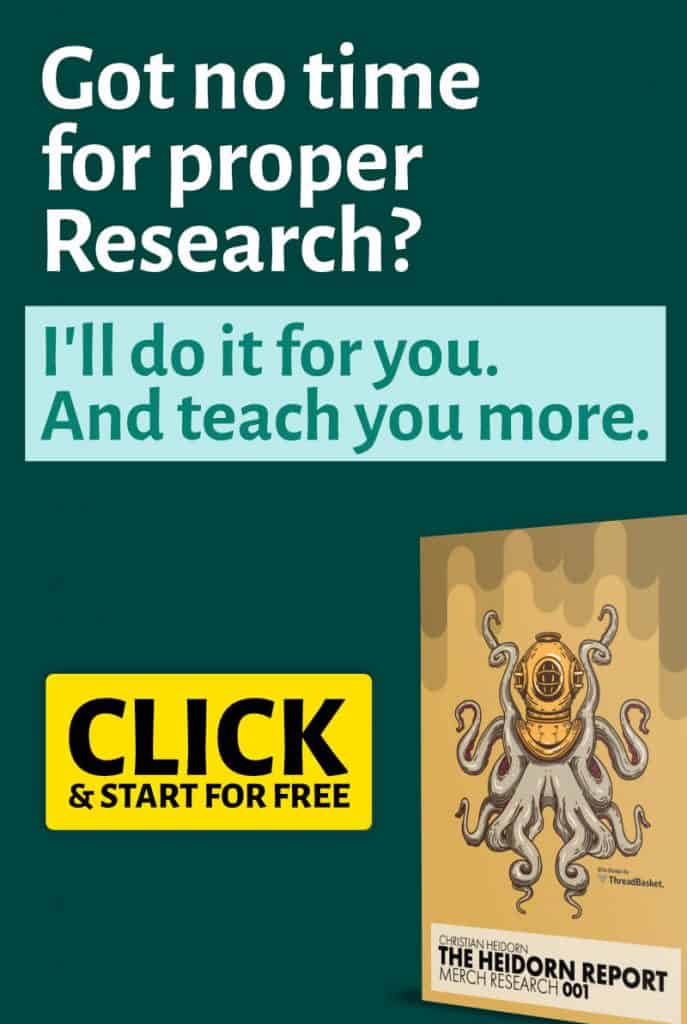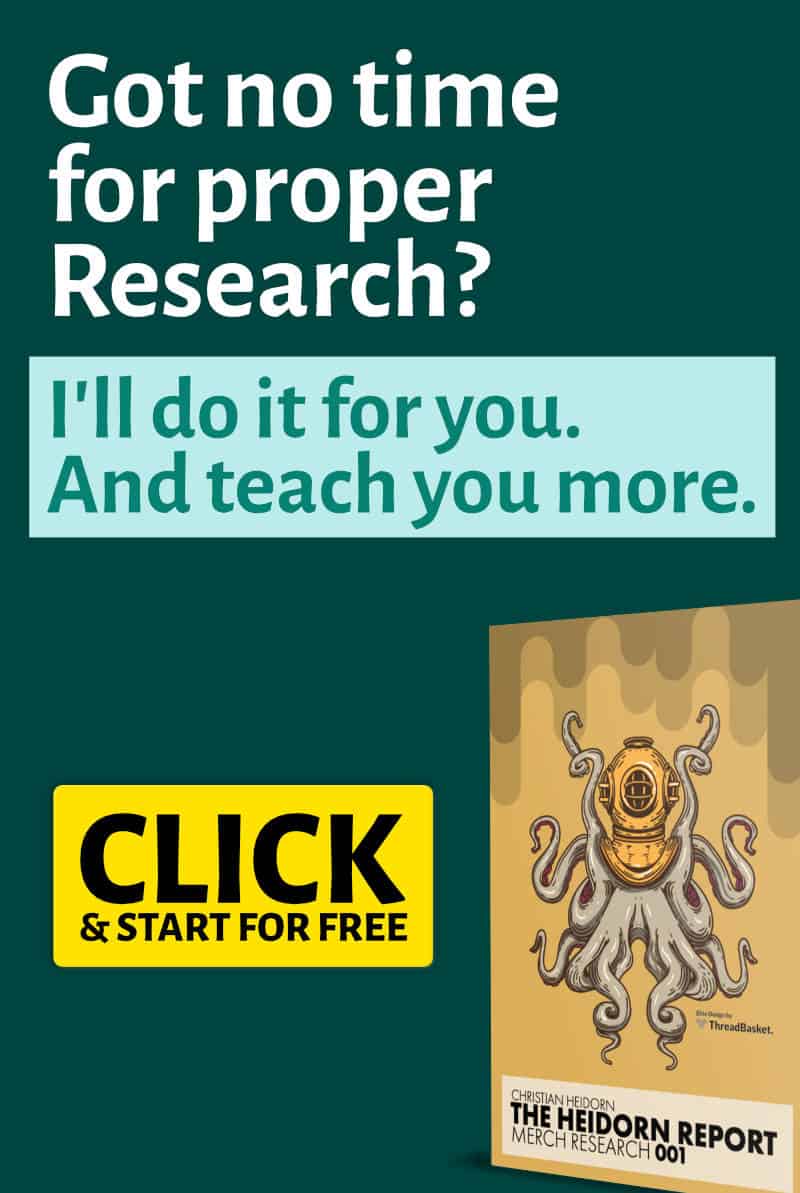 Platforms Supported by Merch Ninja Automation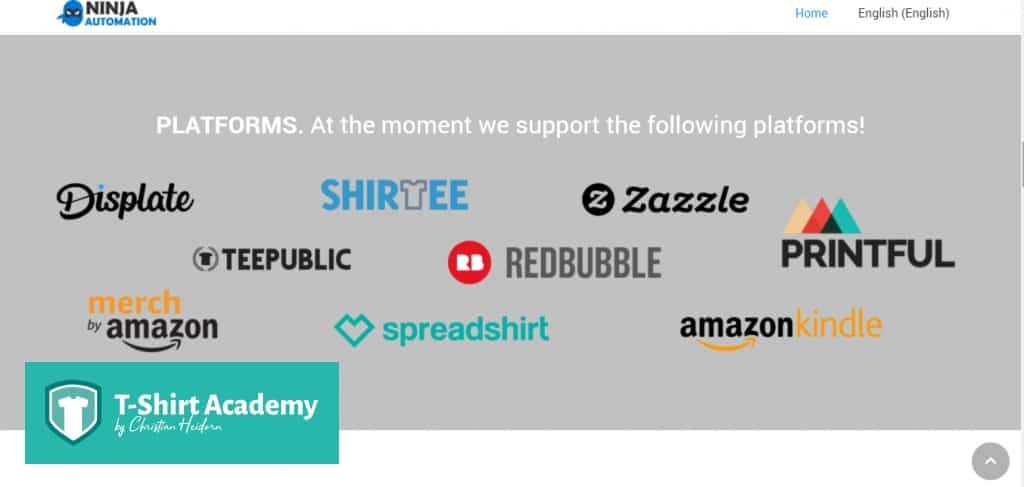 Displate
Merch by Amazon
TeePublic
Shirtee
Zazzle
Spreadshirt
Redbubble
Amazon Kindle
Printful 
How To Use Ninja Automation
To begin the upload process, you can upload an existing excel sheet onto the platform or create a new listing within the tool.
In your listing make sure you add relevant information like the brand, title, bullet points, keyword/keywords, descriptions, and more.
You can then choose which marketplaces you want to sell in and which platforms the uploads are going to.
After this, you will choose your colors, product types, and more.
After you create this listing, you have the option of creating a template for it.
Give this new template a name and copy the template.
You can then upload your listing/listings.
Remember, by dropping images in the drop zone, it automatically creates new listings. 
You can then check your history to see which listings have been uploaded.
A look at the job queue will tell you will show you what the software has done and is currently doing. 
Using the filter button, you can filter and see the failed uploads and change them or re-upload them.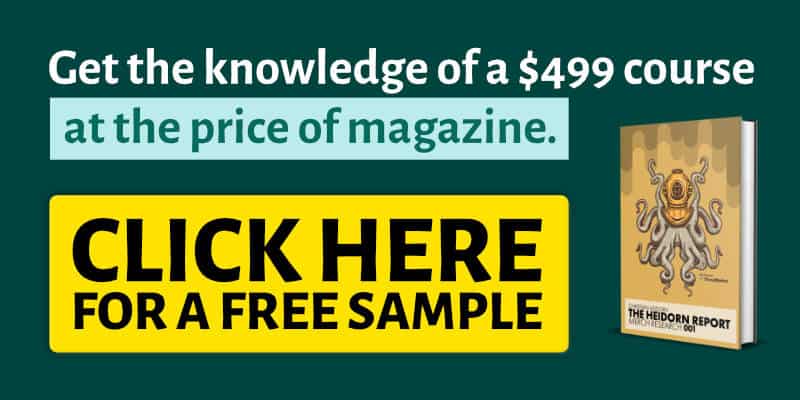 Advantages of Using Ninja Automation
Merch Ninja Automation is a great automation tool that holds its own against other bigger automation tools like Merch Titans.
Being a merch seller can be a time-consuming process and there are several aspects involved apart from designing and uploading the designs.
Automation tools like Merch Ninja automation give you time to focus on other aspects of your business such as marketing or research.
Unlike other print on demand automation tools, Merch Ninja's automation allows users to have as many uploads as they want. 
Tools like Merch Titans, for example, will limit uploads to 100 shirts per platform.
Their translation tool is also another selling point.
If you want to get into the German market, for example, this will be an asset for you.
Their history feature is also quite unique to them.
Having the ability to create templates from previous listings makes it easy for sellers.
You can also lift certain elements from previous uploads and add them to current listings.
This quickens your process and you can complete your uploads in no time.
Merch Ninja Automation gives you the choice of importing your own excel files to use.
It also makes it easy to export these files but you do not have to use an excel file to upload your designs.
This is a godsend for sellers who have difficulty creating Microsoft Excel Spreadsheets. 
Its integrated user interface makes it easy for you to note if you are making any uploads during upload. 
With shortcuts available, you can quickly edit your listing or delete entire listings easily.
You can also edit previous listings or Excel listings that you have uploaded.
Another one of its selling points is how easy it is for users to drag and drop their images from their local files into the drop zone within the software.
Automation tools should make work easier and this one definitely does. 
Merch Ninja Automation also makes it easy for you to spot errors directly on their interface.
A large cross appears when something goes wrong during the upload process.
This makes it easy for you to find the error and go back and fix it.
You can restart the upload process, change details and features and even change entire images/designs.
The image converter lets you convert your Merch by Amazon designs to fit into a variety of products other than t-shirts.
For example, hoodies and pop-sockets. 
Their interface is easy to use and understand. 
It is also extremely intuitive helping you make quick decisions when it comes to your designs.
Similar to other merch tools, it comes with a trademark checker.
Merch Ninja automation is priced quite fairly if you compare it to what is in the market currently.
Its features are also some of the best and also unique to them.
Their monthly plan goes for $48.79 and gives you access to all their available features. 
An added advantage of the Ninja Automation interface is that it comes with dark and light mode.
This is amazing for people who work into the night or simply do not enjoy having a bright screen. 
The platform also has several tutorials to choose from depending on the platforms you use to sell your print on demand products. 
For each platform, you can set an upload limit. 
Our Verdict
Merch Ninja Automation tool has some of the best features I've seen during my research.
Its price point is also quite fair taking account of all the features that they avail to subscribers.
With one plan that incorporates ALL its features, this software is a must-have. 
Some sellers find using Excel spreadsheets difficult and you won't have to worry about this with Merch Ninja Automation.
Ninja Automation does not come with a tag generator that many of these automation tools have.
Not much can be said about their customer support, however, there is an active members-only Facebook group where you can get help from other users.
You can also get tips that you can use when running your print on demand business here.
It's a great community with supportive members. 
The free trial gives you an opportunity to try it out and see whether this is the automation tool for you. 
Like with most of the other automation tools reviewed, Ninja Automation saves you time and money.
We would definitely recommend looking into this tool and even giving their free trial a try.
In Conclusion
Merch Ninja's automation tool along with its research tool are game-changers for your print on demand/merch business.
This is more so if you are starting out or if your business has grown over the past few months.
Research and automation tools are amazing since they make your work easier without having to hire additional help.
If you have used Merch Ninja for its automation or research capabilities, leave a comment below and let us know the pros and cons of the software.
Also, let us know if you have used any of the other tools that we have discussed in our previous blogs.
If you have any other suggestions on tools or topics that we should cover, don't hesitate to mention them. 
Merch Ninja Automation
Merch Ninja Automation
Merch Ninja Automation is the sister tool to Merch Ninja Research and both tools are therefore also well-integrated with each other. So if you don't feel like using various tools from different providers, you can relax and rely on the Merch Ninja software suite.
Merch Ninja Automation is the sister tool to Merch Ninja Research and both tools are therefore also well-integrated with each other. So if you don't feel like using various tools from different providers, you can relax and rely on the Merch Ninja software suite.
Total Score
i

Based on overall performance in various upload-relevant criteria.