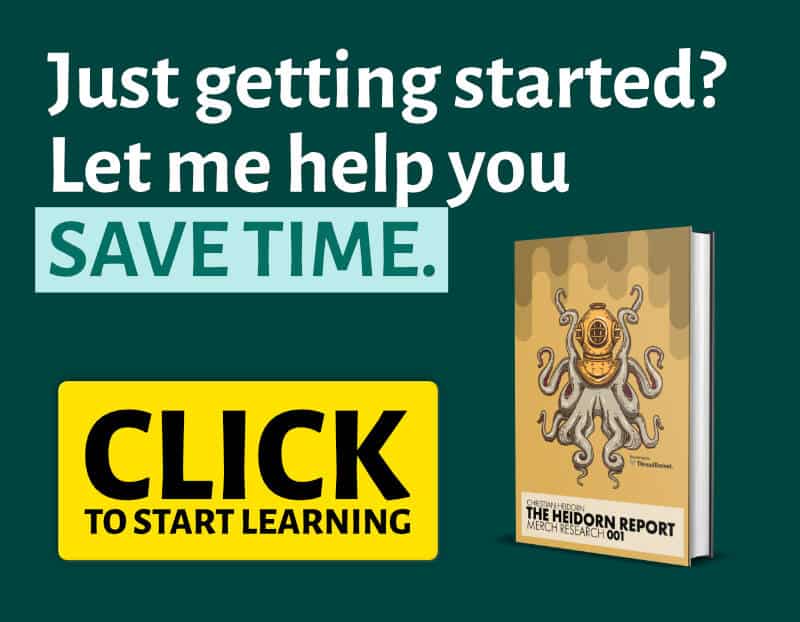 Merch Wizard is yet another tool that is meant to make work easier for Merch by Amazon sellers.
As a merch seller on any print on demand platform, good research and data are key to the success of your business.
This tool performs several important functions for merch sellers.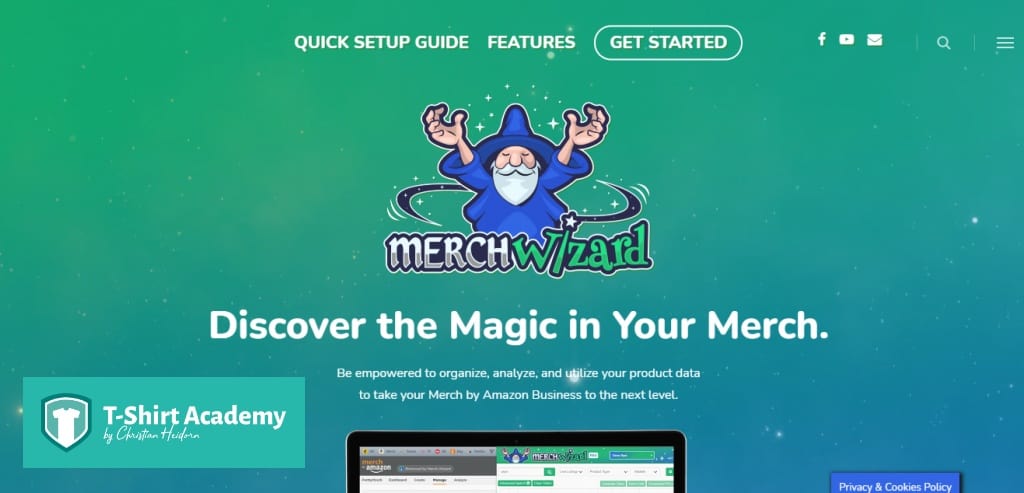 You can organize your products, conduct research, analyze the data, and upload your designs onto Merch by Amazon using this single platform.
Merch Wizard is a wonderful tool that will help get your products, and listings organized.
Below, we'll look at a few of their key features.
Setup
Merch Wizard syncs with Airtable to help meet its functions.
Therefore, one of the first steps to creating a Merch Wizard account is getting a free Airtable account.
After you do this, download the Merch Wizard extension to your Chrome browser.
Then you need to get a Gumroad License Key. 
This can either be premium or free.
Once you have finished signing up with Gumroad, copy your key and paste it into the Merch Wizard options panel.
Click Save.
In your Airtable account, get an API key and add it to your Merch Wizard account. 
Airtable
Airtable is a safe and secure platform where you can store your listings.
It acts as a backup ensuring that your data is safe and protected in another storage platform apart from your internal storage. 
Merch Wizard does not store your information.
Once you sign up to Merch Wizard, you get access to a free template with sample listings with various fields to help you create your own sheet/s.
You can push particular products on to Airtable from your Merch Wizard account. 
Once pushed onto Airtable, important data is automatically recorded within this sheet.
This includes pricing, brand, bullets, colors, description of the listing, and more. 
It also adds the full-size image of your design onto Airtable.
This creates a complete back-up of your Merch by Amazon listings.
You can add up to 100 listings at a time.
Apart from creating this backup, a lot of important information can be seen on the sheet.
You can get the BSR rating of a particular product, the review rating of the product, and the number of reviews a specific product has received.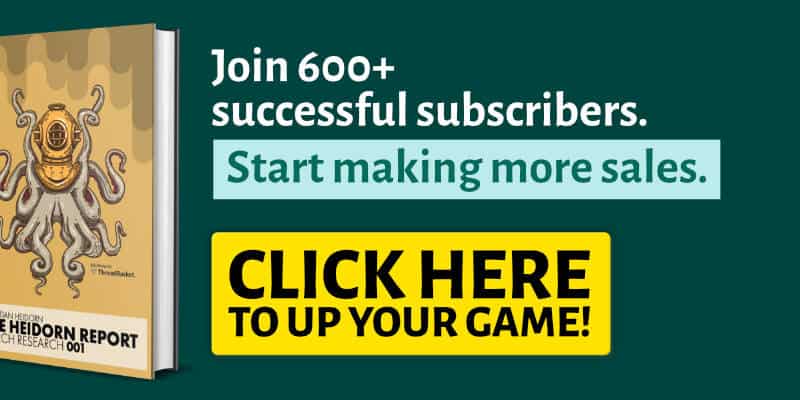 Features
Push Products To Airtable
The "push products to Airtable" button does just that.
It manually pushes listings onto Airtable, and onto the sheet that you have on that platform.
Automatic Sync
Automatic sync is available to higher-priced tiers of Merch Wizard.
It lets you automatically sync to all the marketplaces you sell under.
These include; the US, UK, and Germany.
You can choose the syncing speed, and how frequently you want your listings synced.
Dog Finder
Sometimes your products are not correctly displayed on Amazon and usually appear on the dog pages.
You can then use this tool to find out if any of your designs have this problem.
If your products appear on these pages, simply email Merch by Amazon so that they can fix this problem.
Update Sales Stats 
This feature loads your sales in the last 30 days or of all time and updates the sales fields within your Airtable sheet.
You can see how many times a product sold, how many times it was canceled, and how many times it was returned. 
Still, within the sheet, you will be able to see the revenue and royalties you have received from specific products.
This information is extremely useful for future decision making. 
Translation 
Merch Wizard uses the Amazon translation tool to help you translate your products into different languages. 
Create Multiple Products
The create multiple products page gives you the ability to create multiple products with the same design.
By going into your existing listing, you can choose a design that was on a t-shirt and apply it to all other products. 
Find the design you want to list, download the image, and drag it onto the different products within that page.
It copies all the listing information that was on the original product onto the new products and this drastically reduces the time you need to spend editing your product.
You can use the find and replace feature and replace the word t-shirt that was originally there with a more generic term like "design". 
The feature also gives you the option to manually change the descriptions of each of these products. 
It lets you sell on the German market by using the translate to German tool.
It comes with an image resizer and that means you don't need to use external tools to resize your designs.
You can then choose the color of your products and publish your product.
List Products on Other Print on Demand Platforms
You can easily make listings on other print on demand platforms by copying the product information on Merch Wizard and pasting it on the other print on demand platform.
Categorizing
Once you have added your listings onto Airtable, you can now begin to organize them.
The sheet has a niche field at the top that will be useful in helping you sort your designs by the niches they fall under.
Once you create a niche, you can choose the keywords you want to be associated with the designs.
When uploading future designs, choose the niche it falls under from the niches you created and keywords will be automatically generated for that product.
You can also generate keywords by adding tags that are relevant to your listing. 
By categorizing your products into niches, you can observe the sales data using the "Update Sales Stats" button in Merch Wizard and get a clear picture of how specific niches are performing.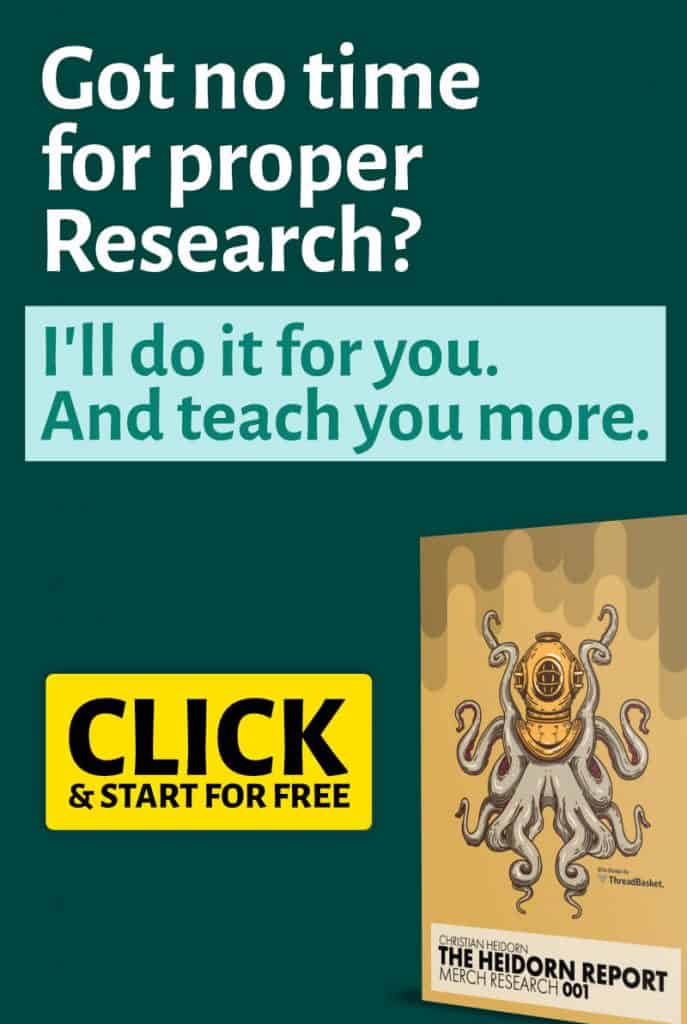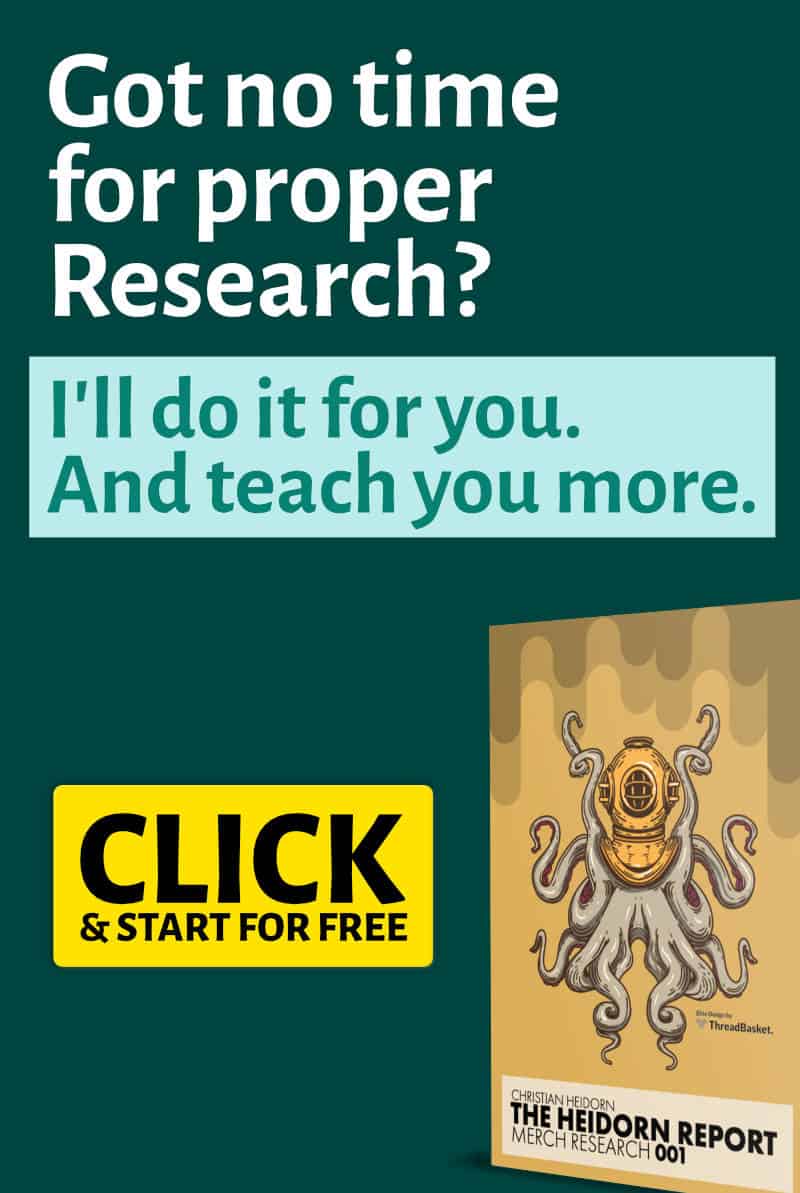 Merch Wizard Pop-Up Extension
Once all your information has been pushed from your Merch by Amazon account onto Airtable, you can use the popup extension.
You can search for your listings by-product, for example, if you only want to view your t-shirts, it will bring this information on the popup.
It will bring up all your shirts and show you the brand, title, price, market, t-shirt preview, descriptions, and all relevant information that is relevant to your listing.
You can also download the PNG file associated with a product straight from the extension if you choose to.
You can open the edit page that will open your Merch by Amazon page where you can edit the details of that product. 
There is an advanced search feature that can help you search your designs by price or by keywords and then you can edit them as you see fit. 
The popup will open up and let you update the pricing of your listing.
You can do a find and replace for specific keywords if Merch by Amazon decided to ban keywords that you already use or you don't find a keyword useful anymore. 
Advanced search will let you search for products in a particular niche, you can search for product reviews, and so much more.
You can generate a store on the popup.
Simply search for a particular phrase and choose the designs that you want to be in the store.
This will create a link that you can send to friends and family or someone who might be interested in these designs.
Mobile Data Access
Merch Wizard gives users hand-held access to their data as they are on the go.
By downloading the Airtable app, you will have access to all your listings from your mobile device.
The Airtable app is compatible with both apple phones and android phones.
Apart from having access to your listings, you can also update these listings and even upload new designs straight from your phone.
Slack Integration
Airtable comes with slack integration.
You can create a workspace where you can monitor and track your Merch by Amazon products.
By setting up notifications, you can see when new sales have been made on certain products.
You can do this by creating a custom view that will only show you data on the products that are of interest to you.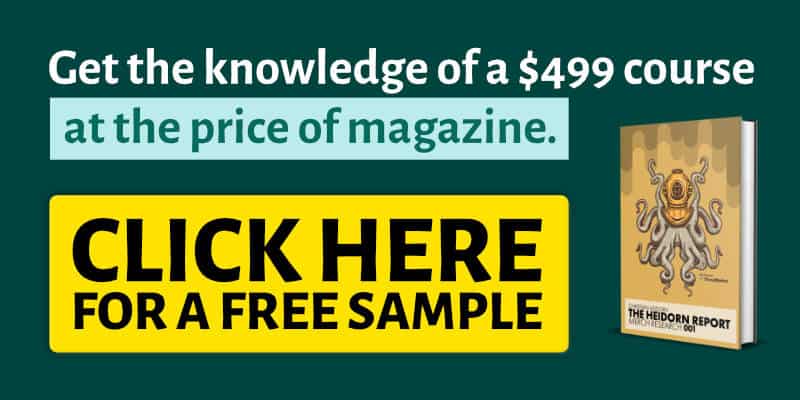 Support
Merch Wizard has a great list of resources that users can tap into to gain more information on Merch Wizard and Airtable.
They also have an active Facebook group where you can ask questions and receive guidance on areas you are having difficulty with.
You can also use their support services within the tool for assistance. 
Pricing
Merch Wizard comes in two tiers: Free and Elite
The free tier gives you access to a basic product search.
It lets you list to other platforms and you also get to sync your listings on Airtable.
You can also use their templates to create scaled listings data.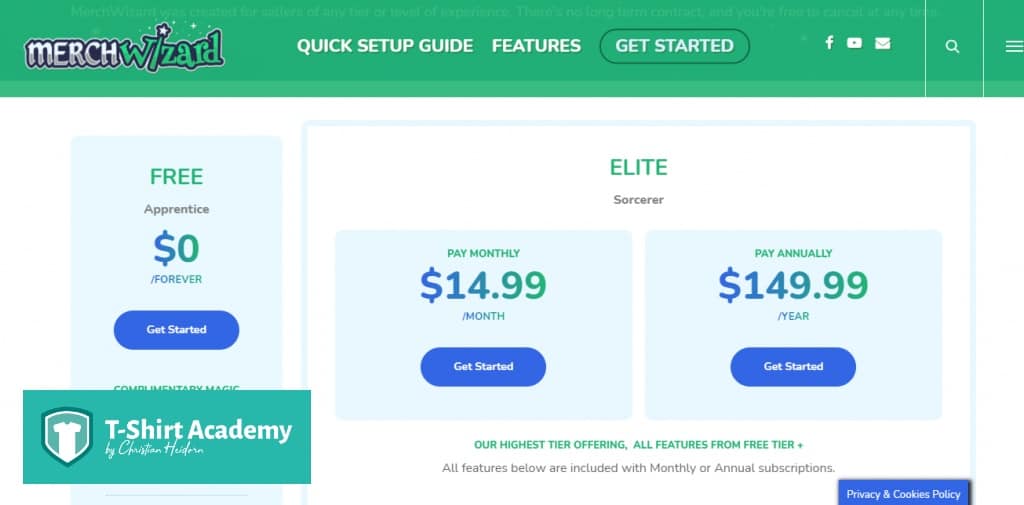 The Elite tier comes with several functionalities.
You have access to all the functions within the free tier and then some.
It gives you access to automatic sync. 
You can use the batch editor and the batch re-pricer.
It comes with an on-page resizer.
You can generate stores. 
You can migrate to different marketplaces.
It comes with the advanced search feature, dog finder, and the on-page translation tool. 
You can quickly relist your products and also list new products.
It has an automatic keyword generator.
Merch Wizard's elite tier comes with an Orbitkit integration which is extremely useful if you plan on selling on more platforms apart from Merch by Amazon.
This tier costs $14.99 monthly or $149.99 annually. 
Pros and Cons 
Merch Wizard is great for getting your product listings organized.
With the click of a button, you get your designs into a spreadsheet that is kept safe and secure on Airtable. 
Merch Wizard is constantly updating and upgrading their software so you always have better features.
Its relist function is amazing.
You can quickly relist your products within a few minutes.
The image resizer found within the tool also makes the process of creating new product listings easier for sellers. 
A good tool is one that saves you on time and this function does just that.
You can also have a clear view of your sales data within the tool and this is important for decision making.
Also important for decision making is the ability to categorize your designs down into niches.
You can see which niches are performing well in terms of sales and you will know where to put more of your energy into it.
Apart from sales statistics, when you push your designs onto Airtable, you will get a breakdown of customer reviews.
You can monitor for new views and take action when needed. 
The keyword generator is also useful and time-saving.
In as much as it is constantly upgrading and updating, this can be one of its cons.
Merch Wizard can get overwhelming with every new update.
It is also not very easy to learn.
As a first-time user, you will need to tap into their knowledge base, their articles, and their support for more information.
As mentioned above, their Facebook group is also a great source of knowledge where you can talk to people to get information on Merch Wizard. 
In Conclusion
Merch Wizard is a great tool that does more than organizing your data.
With its several inbuilt functions, you have access to important data that is extremely useful for any merch seller.
Merch Wizard also drastically makes work easier for sellers and that is important when looking into which tool to use for your business.
With its integration with Airtable, you have a backup of all your designs and this is useful if in the unfortunate event you lose your data.
It comes with a free tier that will let you upload your listings onto a spreadsheet and this function is good enough for some sellers.
The elite tier is quite affordable when you take a look at the functionalities and features that are provided on Merch Wizard.
These additional features are time-saving and are worth the cost.
We would recommend Merch Wizard for any new or experienced Merch by Amazon seller.
If you have experience using this tool, leave a comment below and let us know what your experience with it was like. 
Merch Wizard
Merch Wizard
Merch Wizard entered the market with one ultimate goal: Make managing your design portfolio as easy as possible. And it's done this more or less single-handedly with utmost success. It's probably the most versatile solution on the market and it makes use of commonly available 3rd-party services such as Airtable, which just makes so much easier.
Merch Wizard entered the market with one ultimate goal: Make managing your design portfolio as easy as possible. And it's done this more or less single-handedly with utmost success. It's probably the most versatile solution on the market and it makes use of commonly available 3rd-party services such as Airtable, which just makes so much easier.
Total Score
i

Based on overall performance in various admin-relevant criteria.