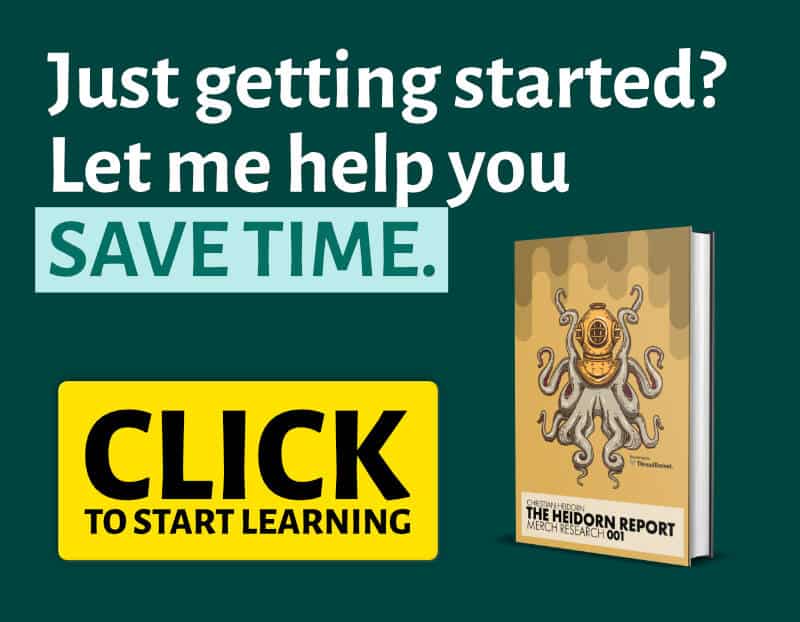 Creating listings is one aspect of the print on demand or Merch by Amazon business that you cannot do away with.
In fact, how you write your listing could make or break your Merch by Amazon business.
When creating your Merch by Amazon listings, it is always good practice to create listings with the end buyer in mind. 
In this article, we'll look at factors that you need to keep in mind to create a good Merch by Amazon listing.
Master Keywords
When creating your listing, your main aim is for it to show up in searches. 
The goal is to include as many relevant keywords in your description without overstuffing them.
Spamming keywords in your description goes against Merch by Amazon rules and could possibly get your account closed.
Having relevant keywords in your Merch by Amazon listing is as effective as marketing your products.
It's not only about adding relevant keywords, but also high-quality keywords.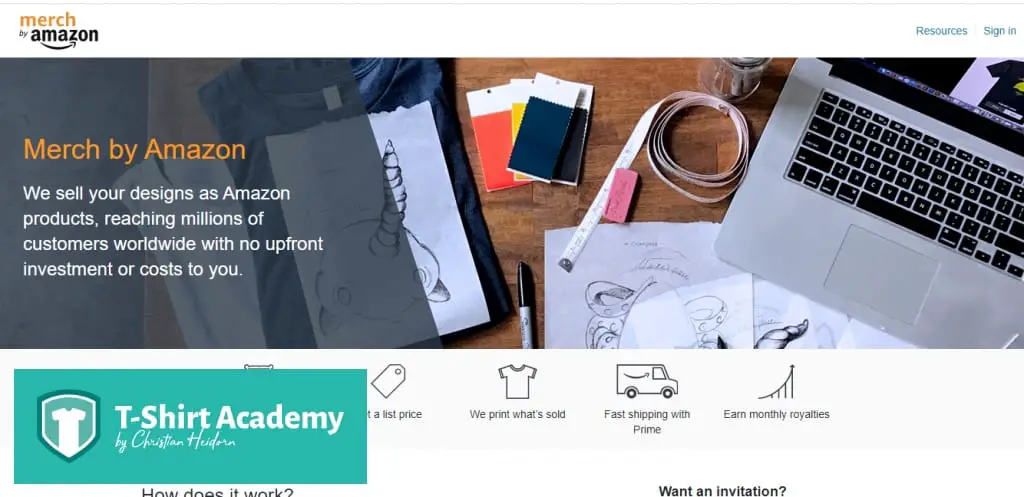 When deciding which keyword to use, research is extremely important.
There are several Merch by Amazon keyword research tools that can help you find out which keyword/keywords are relevant. 
You could also use Merch by Amazon's search rank tool to find which keywords will draw in the desired search volume.
When creating your listing, it would also be advisable to choose one main keyword.
Density and Relevancy
As mentioned above, you should always focus on the buyer when creating your Merch by Amazon listing.
Therefore, make sure that your descriptions are short and concise.
This makes them easy to read and it takes a shorter time to determine just what your product is.
Avoid unnecessary filler words and give your target customer useful information on what your product is about. 
Getting Started
There are several fields that need to be filled in to create a listing.
The fields; Brand Name, Title, Key Product Features, and Product Description are the fields that can be keyword optimized.
Brand Name
When uploading your Merch by Amazon listing, you can either decide to put your designs under one brand name or create different brand names for different designs.
Usually, if you want to create a clothing brand, then you would ordinarily have one brand name.
However, if you want to make more sales, it would be wiser to change brand names depending on which niches you are selling under.
This means that you can optimize this section with the right keyword and this makes it easier for your t-shirt to be discovered. 
Many Merch by Amazon sellers often sell under more than one niche.
Separating these niches into relevant brand names makes it easy for customers to discover other similar designs and also helps to make your store more organized.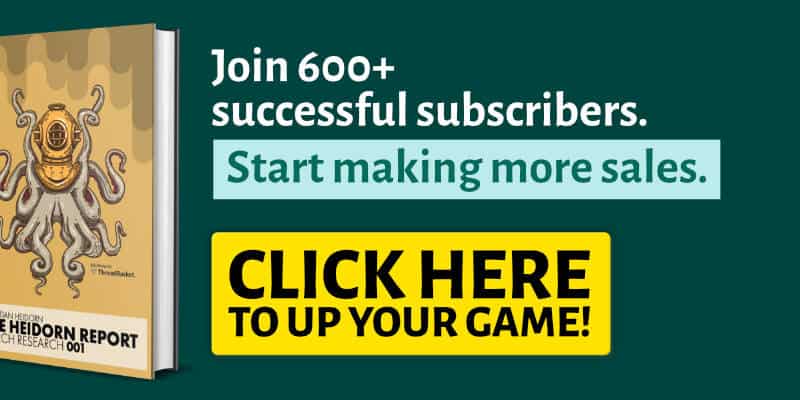 Title
This is perhaps the most important field to use keywords to your advantage.
In creating good Merch by Amazon listing, this section is where you step into the mind of your target customer.
If they wanted to buy a t-shirt from you, what words would they use in their search?
This is also where you can further niche down to target a specific customer and to have more success.
If you decide to give your t-shirt a generic title like "deer-hunting t-shirt", you will find that the number of people searching for that t-shirt design is high but also the number of sellers using that as a title is also high.
You will be competing with several other sellers and your design is likely to get lost and not get the attention you need it to.
If you want to narrow down the competition, you might need to be more specific.
What would your ideal customer be searching for specifically?
If the design has been created for women who love deer hunting, you would use that as a title.
By changing your title ever so slightly, you have even less competition and if you are using keywords, you have a higher likelihood of being found.
You can further narrow down this title adding more keywords to something like "cute women who love deer hunting t-shirt.
Fewer people would use this title and ultimately that is what every seller wants.
For their designs to have less competition and more of a targeted audience. 
This is a technique in creating effective Merch by Amazon listing that will be discussed later on in this article.
Bullet Points
This is the second most important section when Amazon ranks your Merch by Amazon listing.
In this section, you want to make sure that the keywords used are relevant to your design.
You want a keyword-rich sentence, however, avoid stuffing keywords in this section.
It will work against you.
To help you with this process, read your sentences out loud to see if they sound natural.
There are two bullets that you can work with.
These bullets are an opportunity for you to sell your t-shirt.
Tell your customer why they want to buy your t-shirt.
Example:
If you have a design that is intended for a beekeeper, you could use this section and make a bullet point that looks like this; Honey Bee T-shirt perfect for any beekeeper running or visiting a Honey Bee Farm.
This caption is relevant and would appeal to anyone visiting a honey bee farm or to anyone who owns a honey bee farm.
These types of statements are not only descriptive but also market your t-shirt design.
When writing your bullet points, you want to be both descriptive and creative at the same time.
Think about who the shirt is for?
What do they like doing?
And where/when would they wear the t-shirt?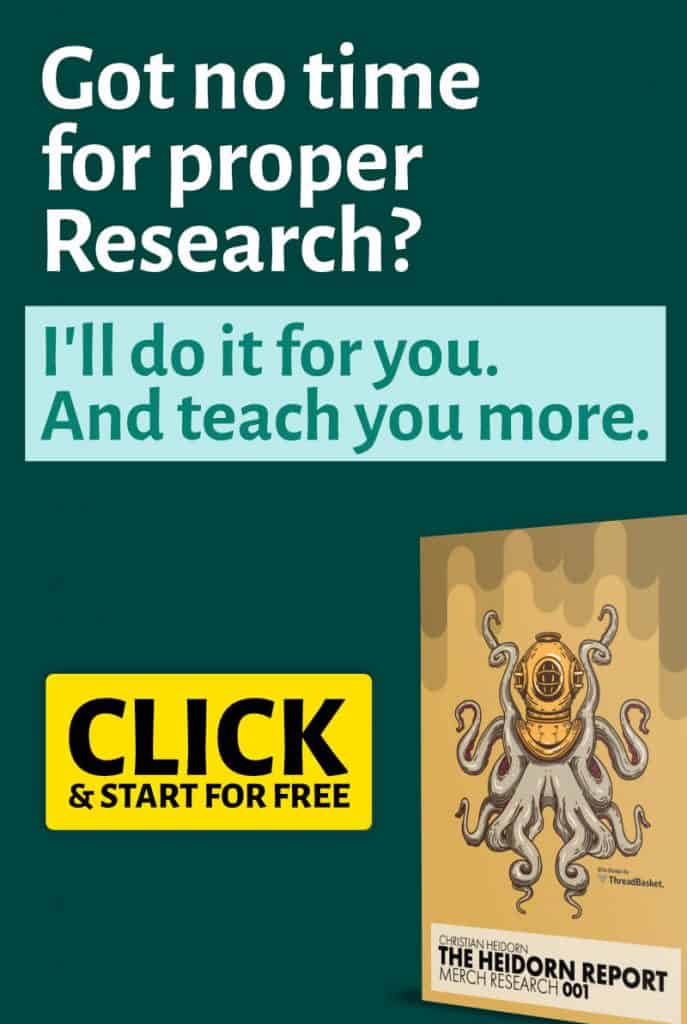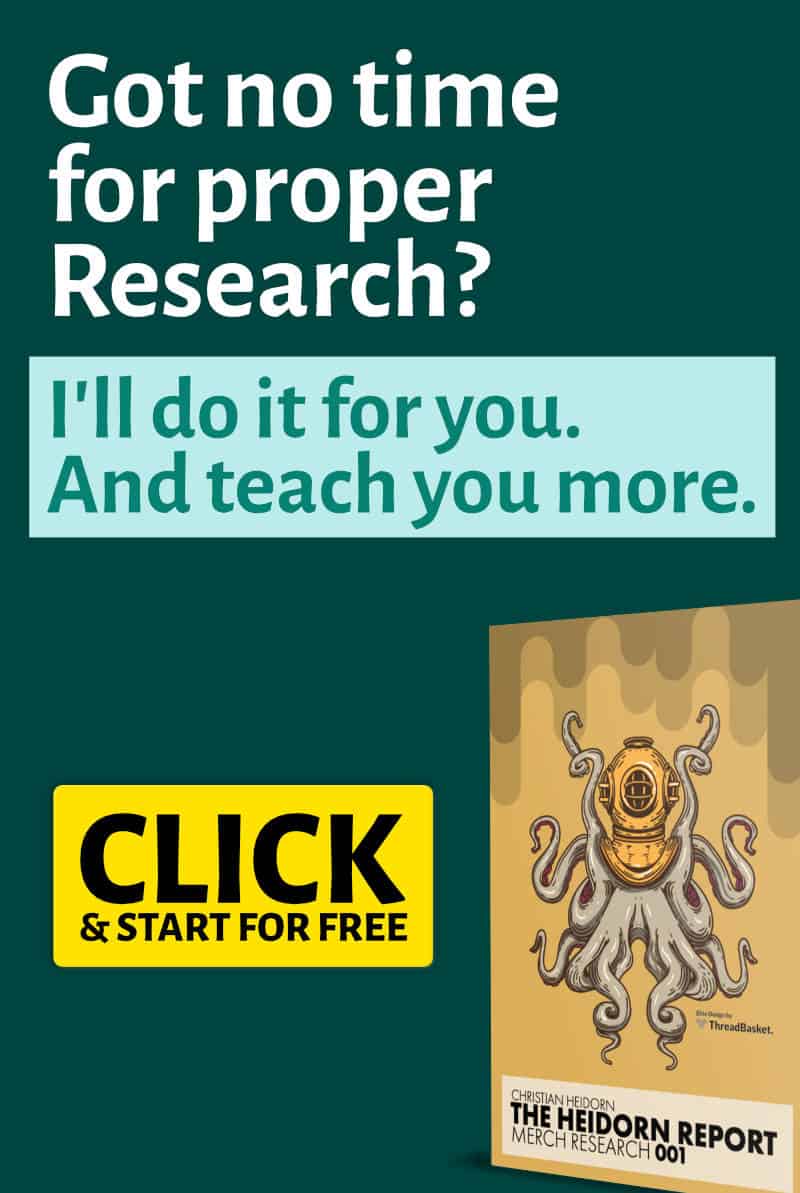 If this is your first time creating a listing, creating these stories may be more difficult, especially if you do not have the writing skill.
However, the more Merch by Amazon listings you write, the easier it gets to fill in these sections. 
If you work with the same niches over and over, create a word document that lists all the bullet points you have used and rework them with every new design that you put up.
You can also have a spreadsheet that has all relevant keywords sorted out by niche.
Relevant keywords are constantly changing.
You will need to update this list occasionally to make sure that your keywords will still help your designs gain visibility.
Product Description
Product descriptions do not play a big role when Amazon does its ranking.
However, your potential customers see this section especially when they search for products on their mobile devices.
Some sellers say that filling in this section is irrelevant.
If you do decide to fill in this section, make sure it has relevant information that your customer will need to understand what your product is and what it offers.
Product descriptions do show up as meta descriptions on Google.
So, I would recommend filling out this section.
The basic principle still remains: Use keywords appropriately to sell to a potential customer.
Where Do You Find Relevant Keywords?
There are several tools and resources you can use to find relevant keywords.
Merch by Amazon
To start off, I would recommend that your start your keyword search straight from Merch by Amazon.
Enter a t-shirt niche into the search bar.
Look at other designs and see what top sellers are using as keywords in their title and bullet points and apply those in your own designs.
Google Trends
On Google trends, you can find out what topics people are searching for on the web. 
Apply those keywords in your designs only if relevant to the designs that are selling.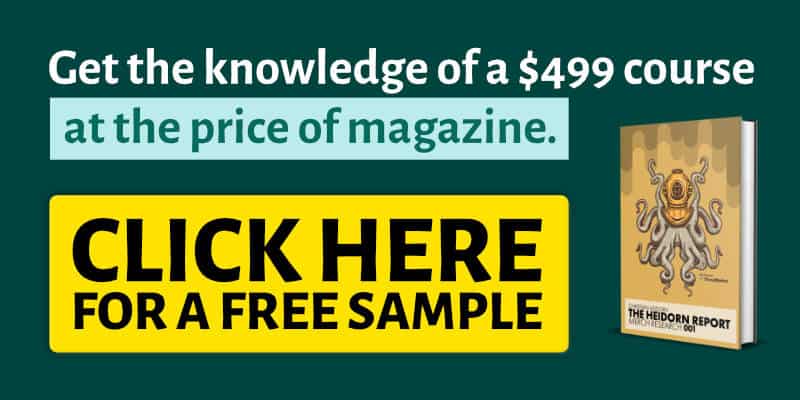 Keyword Research Tools
Keyword research tools are a great source of information.
They will break down relevant keywords by niche and also by popularity and will make your decision process that much easier.
The Bulls-eye Technique
When filling out the title in your Merch by Amazon listing, we mentioned that you need to niche down as much as possible.
This technique might seem like it narrows down your target market, however, it also takes away a lot of the competition that is available.
If you are using a quote in one of your designs, you might find that some customers specifically search for the quote before searching for t-shirts within that niche.
For example, if you have a design that talks about fishing and you have used the quote "fishing saved me from becoming…" you will find that there are some customers who specifically searched for that quote when trying to find a product.
Though these people are few, they are an extremely narrowed down niche and usually, they already know what they are looking for.
If you have a good design, it is easier for you to make a sale if you focus on these narrowed-down niches, hence why this technique is known as the bulls-eye technique.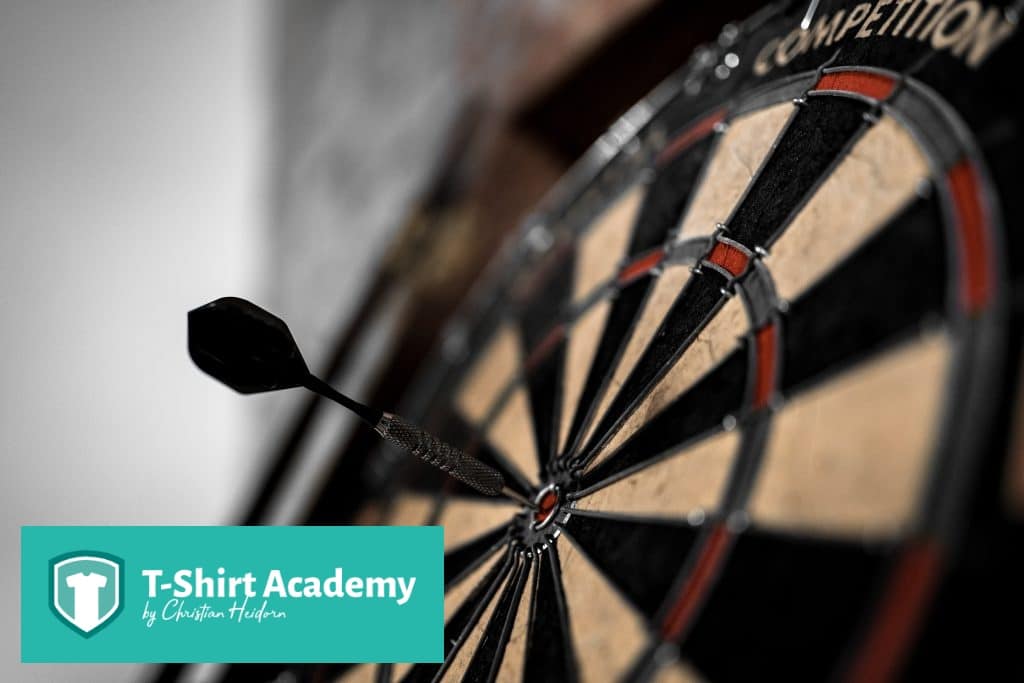 If you used the term "fishing t-shirt" in your title, although still relevant there is a lot more competition with this title.
Your design would have to compete with several other designs that have been described as "fishing t-shirts".
For those using slogans in their designs, make a search on it (the slogan) and find out if it has a relevant search volume.
If it does, you can optimize your Merch by Amazon listing using this quote to make sure that people searching for this quote find your design.
Though the number of people searching for a particular phrase is fewer, they are more targeted.
They know what they want and are not simply browsing.
This technique is particularly useful if you are a beginner on Merch by Amazon and you do not want to be swallowed by the existing competition.
You can further promote your design by slightly adjusting the price so that you are a more desirable option.
Once it makes a sale, your design will not be removed from Merch by Amazon.
When you get a sizeable number of sales, you can decide to push it into a larger niche.
Since it has a better BSR, it has a better chance of performing well in a wider niche with more competition. 
Larger niches do have their advantages since more people search for them and that means that you have a larger target market.
Through experience, it has been found that once you update an old Merch by Amazon listing and republish it, it gets a small boost in rankings.
However, this does not mean that you update your listings every two weeks.
But you will want to look at them periodically and see what can be done better.
DOs and DON'Ts When Creating Merch by Amazon Listings
Dos
Research specific keywords to find what customers are searching for.
Use vocabulary that is relevant to the niche you are selling under.
Use the name of the type of product you are selling (for example t-shirt, hoodie, etc.).
Create stories in your bullets.
You can add humor in your storytelling within your bullet points.
Make sure your grammar and spelling are correct.
When determining a price, look at the prices set by your competition and set your price accordingly. 
Adjust your listings occasionally.
ALWAYS make sure that your listing speaks to your target customer.
Do create short and concise Merch by Amazon listings.
Don'ts 
DO NOT stuff keywords in your listings.
DO NOT use keywords that are irrelevant to your design and/or niche.
DO NOT use keywords that no-one is searching for – even if it is relevant to your niche.
Use 1 variation of "t-shirt" (tee, t-shirt, tee-shirt used together looks spammy).
Avoid using filler words – if it sounds unnatural, remove it.
DO NOT stuff your bullets with unnecessary words
Try not to limit your listing to a specific gender, unless the design is also specific
DO NOT maintain seasonal listings throughout the year.
In Conclusion
These tips are relevant especially if you are new to creating Merch by Amazon listings.
Once you get the hang of it, you can play around with different variations to see which ones work for you.
The principle however remains, short and concise listings generally do better.
Make sure that the keywords used are relevant and not spammy.
If you have found other techniques that work when creating Merch by Amazon listings, feel free to drop them in the comment section below.