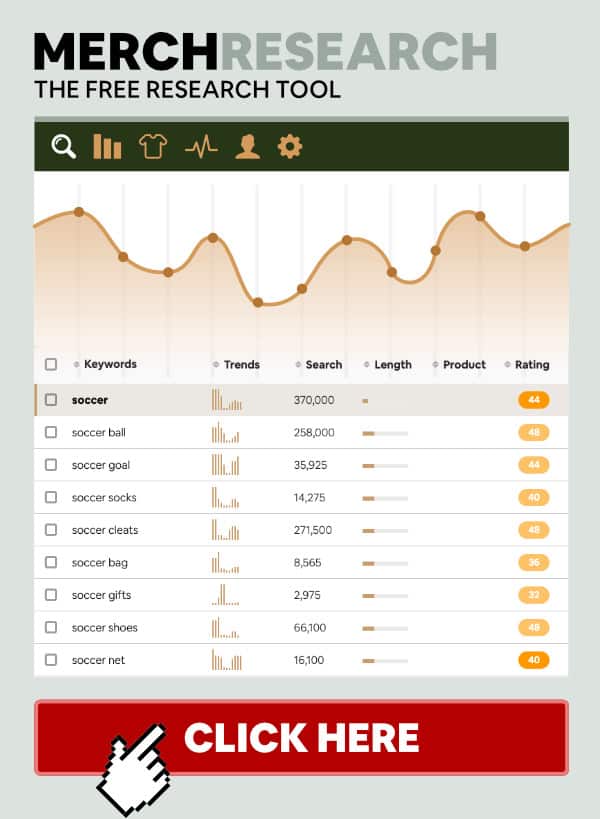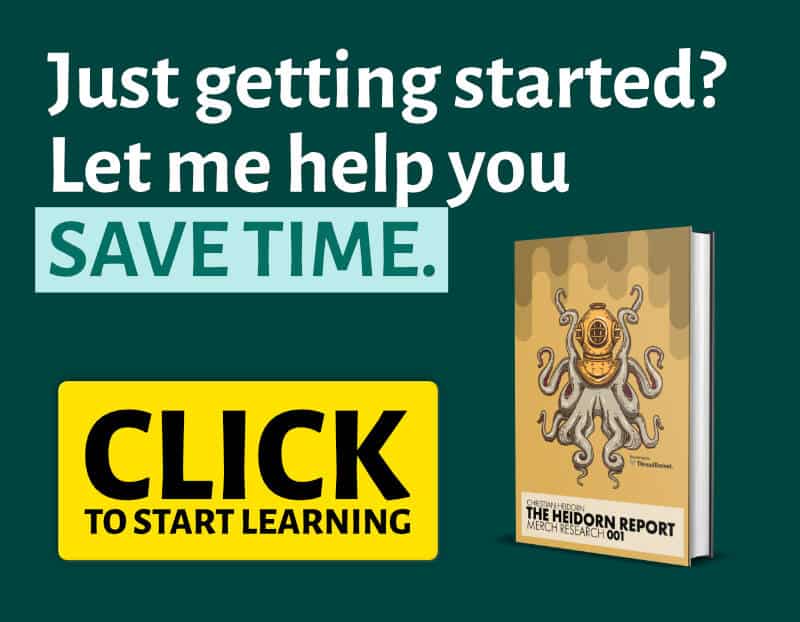 There's no successful merch strategy without merch research.
To appeal to your target audience, you need to know what they are currently interested in.
This means finding out what niches are of interest to them, what type of designs they are interested in, and what words they regularly use to make their searches. 
Standing out from your other competitors in a similarly competitive platform can take a lot of time.
Aside from planning your business model, building your brand bit by bit on the platform is essential for solidifying your presence.
Merch research can be a time-consuming process especially if you don't have the right tools and resources to guide you.
Luckily, there are several tools in the market today, and several others are being developed to better suit the needs of Merch by Amazon sellers. 
The usage of these tools will also give you more time to focus on and strategize on other aspects of your print on demand business.
In this blog, we look at one such tool that offers much-needed services to both Merch and print on demand sellers. 
Why Are Merch Research Tools Important?
Merch research informs a lot of decisions, not just what keywords to use in your listings.
By understanding what your audience is searching for, you can create designs that appeal to them for example. 
For sellers who are yet to settle on a niche, merch research will help you find the most popular niches.
There are a lot changes that happen each day and trends usually come go.
However, by studying the trends that rise over seasons or specific periods of time in each year, you can pinpoint what people usually look for.
Having access to this kind of information can be advantageous to your business as it will provide key aspects to the growth of your store.
If you're able to observe trends over a period of time, you'll also be able to identify evergreen niches that you can design for to guarantee consistent income.
There are several merch research tools that perform a wide range of functions.
Many of them, however, are paid tools that require a monthly or yearly subscription.
They provide everything from niche research and competitor research to basic functions like keyword research.
Some tools are great for people who sell on more than one print on demand platform while other tools only work for one platform.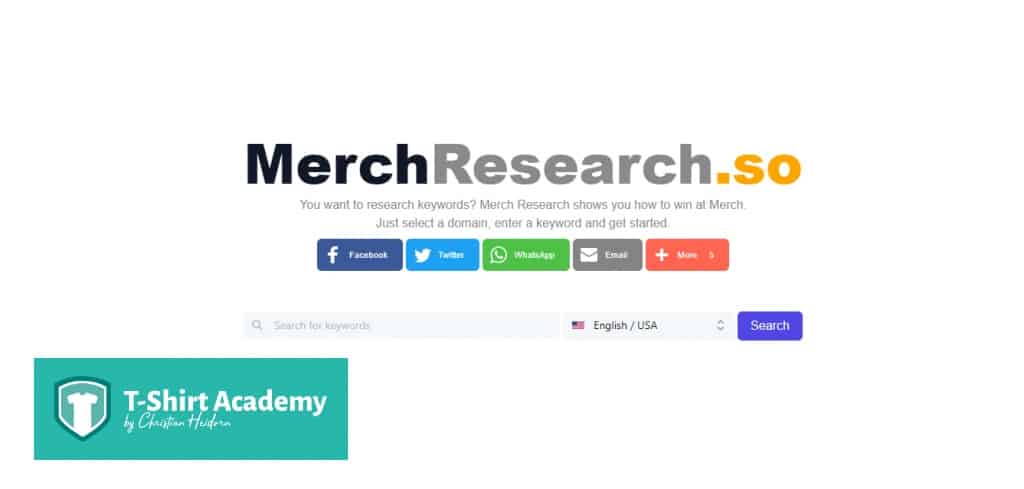 Most Merch by Amazon research tools can also be used by other print on demand sellers when conducting their research. 
The key is to take time to analyze the different tools available and find one that suits your needs the most.
Apart from identifying the right tool, you need to understand how to do your research.
What type of data are you looking for?
What trends do you need to observe?
What factors will you need to consider when choosing a niche?
Which of the many keywords will you use in your listings?
How do these keywords relate to the niche that you are pursuing?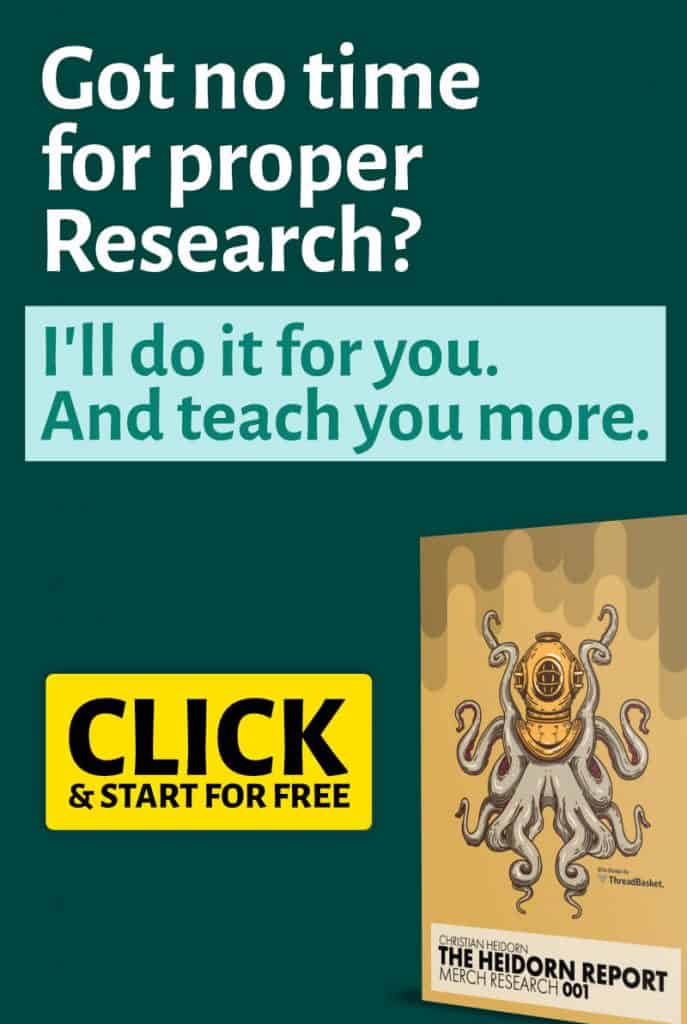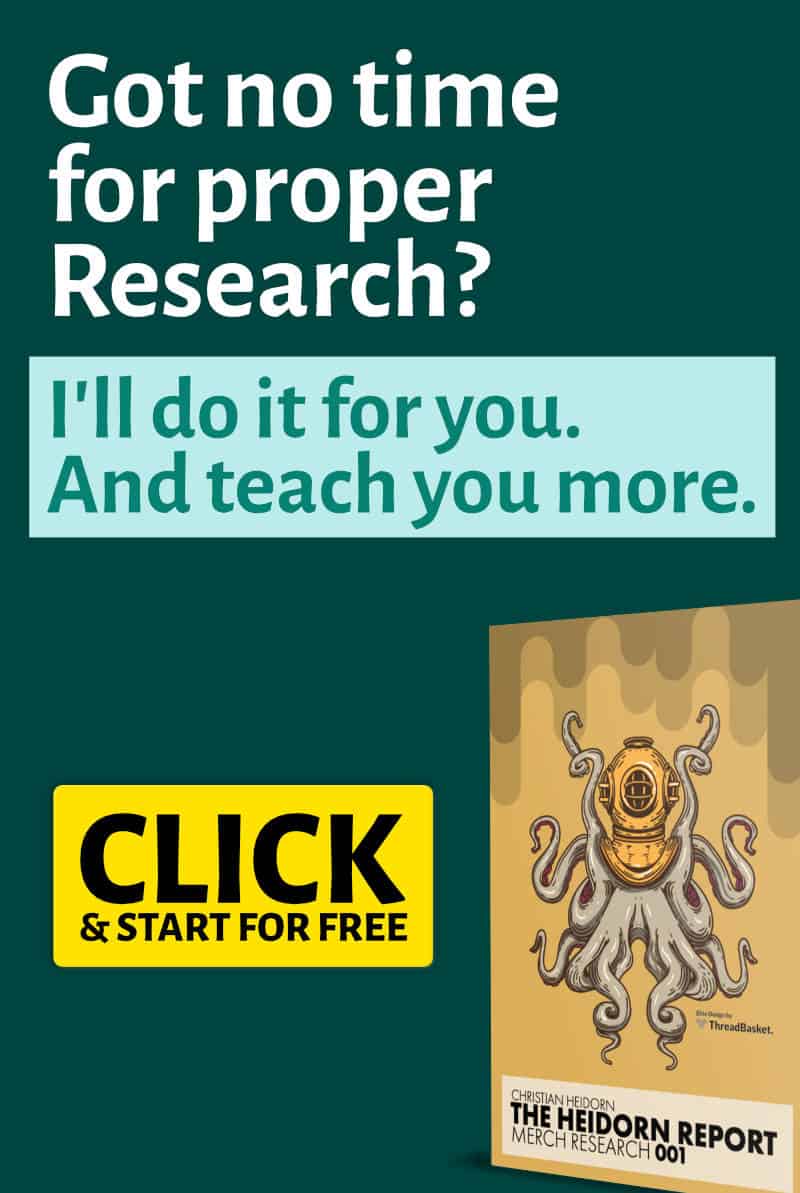 Of course finding the niche that suits your business is one thing, finding keywords that work best for you is another.
These are just a few questions you need to ask yourself as you do your research.
How you use information is just as important as finding the right tool.
MerchResearch.so
MerchResearch.so is one of the easiest to use keyword research tools you can find.
However, although it is simple, it offers information that would be integral for your success on Merch by Amazon or any other platform.
When you go onto the site, you'll see a search bar where you can key in your search term.
You'll be able to filter your search results by the different Merch by Amazon marketplaces. 
Once you make a search, a list of the top keywords related to your search will pop up.
MerchResearch.so will then show you the tail length of each keyword.
Users can also drill down on specific keywords that they find in the search to find even more related and unique keywords.
MerchResearch.so is not only great for finding the most searched for keywords but also for finding long-tail keywords that will help you rank on Merch by Amazon.
Unlike other merch research keyword tools, the list of keywords that are generated using this tool is pretty extensive.
This gives you a wider variety of options to add to your listings. 
MerchResearch.so is a new merch research tool with a lot of potential.
When it comes to free merch research keyword tools, it already outperforms its competitors. 
It not only gives sellers access to more keywords, but it also gives users an in-depth analysis of each keyword. 
The best part? 
It's completely free!
This tool is still new and the creators are looking to add to its functionalities.
If you want early access to their updated tool, you can join their waitlist and get notified immediately when new features are rolled out.
In Conclusion
A large part of your time on Merch by Amazon or any other POD platform will consist of merch keyword research.
That's why it's important to identify a tool that gives you accurate information.
It is advisable to use merch research tools before starting your print on demand journey to eliminate blind guessing.
After all, you don't want to waste investing too much time on keywords that really don't generate much traffic let alone profit in the long run.
MerchResearch.so is a great tool for both beginner and seasoned sellers.
For those who want to test the waters, the free option that this tool readily gives to any visitor is important.
They have gone the extra mile to provide data that other free tools do not provide currently. 
If you're looking to save money and still get access to much-needed information then this is the tool for you.