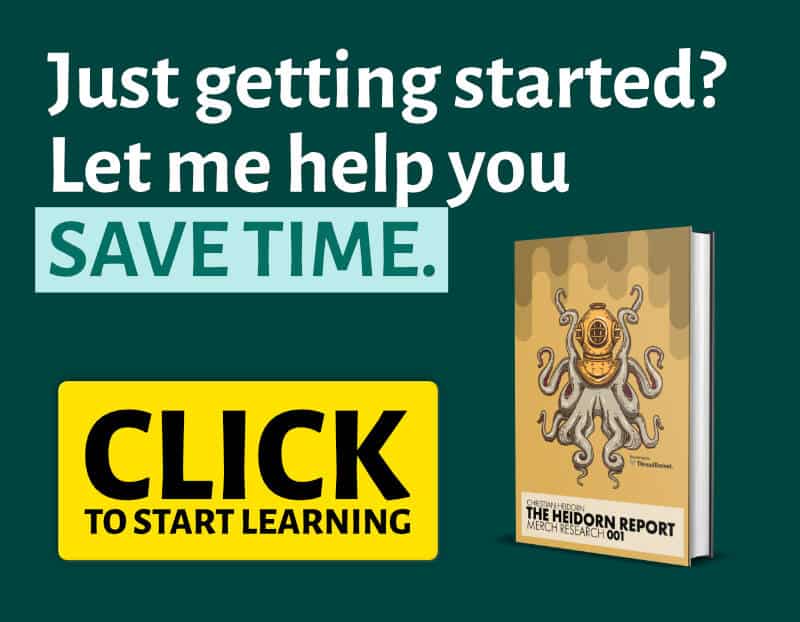 Merch by Amazon is one of the most popular print on demand services available.
That means that competition within the platform is stiff largely because of the large number of sellers.
Outside of Merch by Amazon, sellers are still competing with print on demand businesses on other platforms.
To achieve long-term success, you need to find marketing strategies that make your store stand out and strategies that will distinguish your brand from the rest.
One of the best ways to do this is using the power of social media and using influencers specifically by Amazon influencer marketing.  
What Is Influencer Marketing?
Influencer marketing is a form of social media marketing.
It's a form of marketing where individuals endorse products by mentioning them on their social media platforms.
These endorsements influence other people to make similar purchases.
Previously, influencer marketing was primarily focused on celebrities and bloggers but the industry has grown so much since then.
Anyone with a considerable following and active followers on social media can be an influencer.
One way to advertise your Merch by Amazon products is through Amazon influencer marketing.
They don't need to have hundreds of thousands of followers but have a community that is actively interacting with their accounts.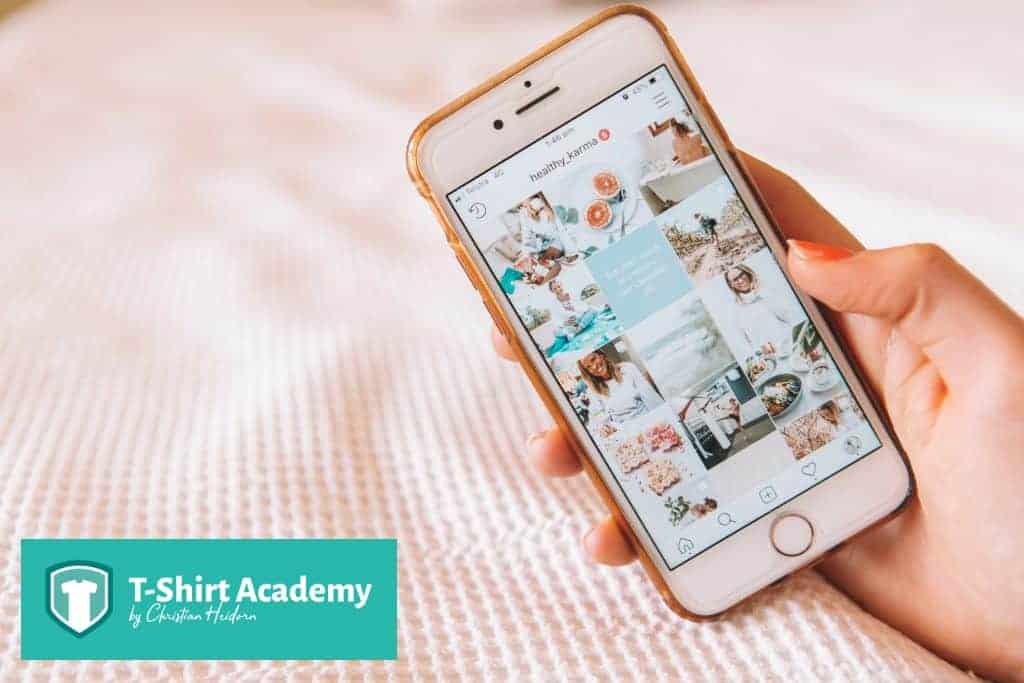 Influencer marketing is a 1.7 billion dollar industry, and that's just from Instagram alone.
When done right, influencer marketing could push your sales, especially if you already have good designs and just need a platform for them to be seen.
Studies show that up to 49% of consumers take advice from influencers before making any buying decision.
Amazon Influencer Marketing
Merch by Amazon influencers can be from different industries.
You will want to choose an influencer who is popular or active within the niche you are selling under.
This person will represent your "brand" and will wear your designs or promote them on their social media pages.
As mentioned earlier, the key to finding the right influencer isn't finding someone with many followers but finding someone who has active interaction with their followers.
Do people comment under their posts?
Do they get many likes?
If you're worried about budget, micro-influencers would be your perfect option.
In fact, even some larger brands use micro-influencers to promote their products.
Micro-influencers are individuals who have between 1000 and 100,000 followers and are sort of "experts" within your specific niche.
That means they primarily post about things related to your niche.
Benefits Of Using Influencers
Creating Visibility
The first major reason for using influencers is to create visibility for your designs, especially outside of Merch by Amazon. This is where Amazon influencer marketing becomes crucial for your business.
Many Merch by Amazon sellers use tips and tricks to get their designs shown first in search pages.
This tactic can be difficult since there is already a large number of sellers trying to do the same thing.
It is also especially difficult to do if you are new to Merch by Amazon.
New sellers have a harder time ranking first and it would take them a long time before they are able to do so.
Acts as Social Proof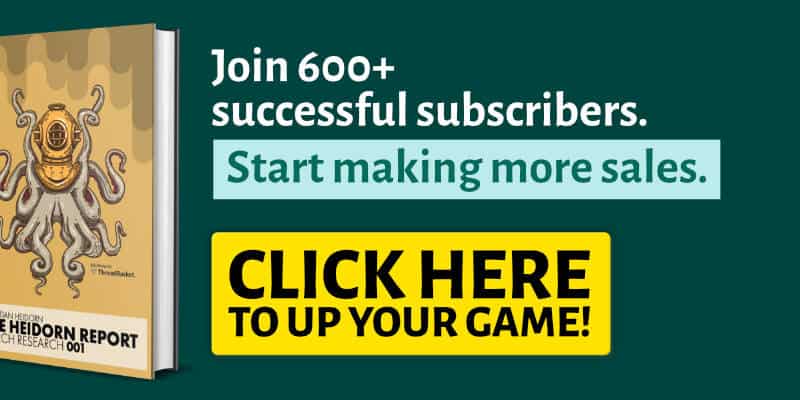 Social proof is extremely important in today's society.
People want to see other people using your products and their experience with the products.
This means that if they see someone they like wearing and liking one of your designs they will be more inclined to buy one of your designs.
Buyers love testimonials.
These testimonials can come from influencers with your chosen niche.
Amazon influencer marketing can be used for forging partnerships with these influencers.
It fosters trust and shows that you are an authority within your niche.
Affordable
Micro-influencers are the best option for smaller businesses when it comes to Amazon influencer marketing.
Their rates are often affordable and the results they bring can be more significant than placing a social media ad.
According to a digital marketing agency WebFX, the cost of hiring a micro-influencer are as follows;
Facebook – 25 dollars per post per 1,000 followers.
Instagram – 10 dollars per post per 1,000 followers.
Twitter – 2 dollars per post per 1,000 followers.
Snapchat – 10 dollars per post per 1,000 followers.
YouTube – 20 dollars per post per 1,000 subscribers.
Sprout Social on the other hand gives different rates for micro-influencers:
The average price for micro-influencers with fewer than 1,000 followers at $83 per post while the average price for influencers with more than 100,000 followers at $763 per post.
It's important that you do your own research and find what the rates are at the time when you want to run an Amazon influencer marketing campaign.  
Niche Audience
Influencers have a niche audience.
That means that people following them do so because they talk about or post about something specific.
If you make designs targeted towards gamers, for example, you will want to look for someone with a considerable influence within the gaming community.
If you make t-shirt designs targeted towards nurses, you will want to look for someone who posts content around nursing.
Just like finding a niche for your Merch by Amazon store helps you stand out, so will choosing an influencer within your niche.
This will help you determine your plans for setting up your Amazon influencer marketing campaign.
Niche audiences are usually passionate and love to have a sense of community.
Micro-influencers can be experts or active participants in their communities.
They follow the trends, and their opinion is usually trusted.
TikTok is a great platform for sellers to find micro-influencers.
There are several people who are using the platform to talk about various activities or things they are passionate about. 
Many TikTok micro-influencers also have active Instagram channels and you can be able to tap into both social media channels. 
More Sales/Conversions
As with any marketing strategy, the main aim is to increase sales.
Approximately 60% of buyers have made a purchase because of the recommendation of an influencer.
Another 26% discovered new products from a micro-influencer.
By having them wear one of your designs and promote it on their pages, it will not only create visibility but also boost sales.
Trust is a key reason why micro-influencers have better conversion rates.
People are more likely to take the advice/recommendation of a micro-influencer than that of a larger celebrity. 
Identifying The Right Merch by Influencer Marekting
In 2021 there are several influencers coming up every day.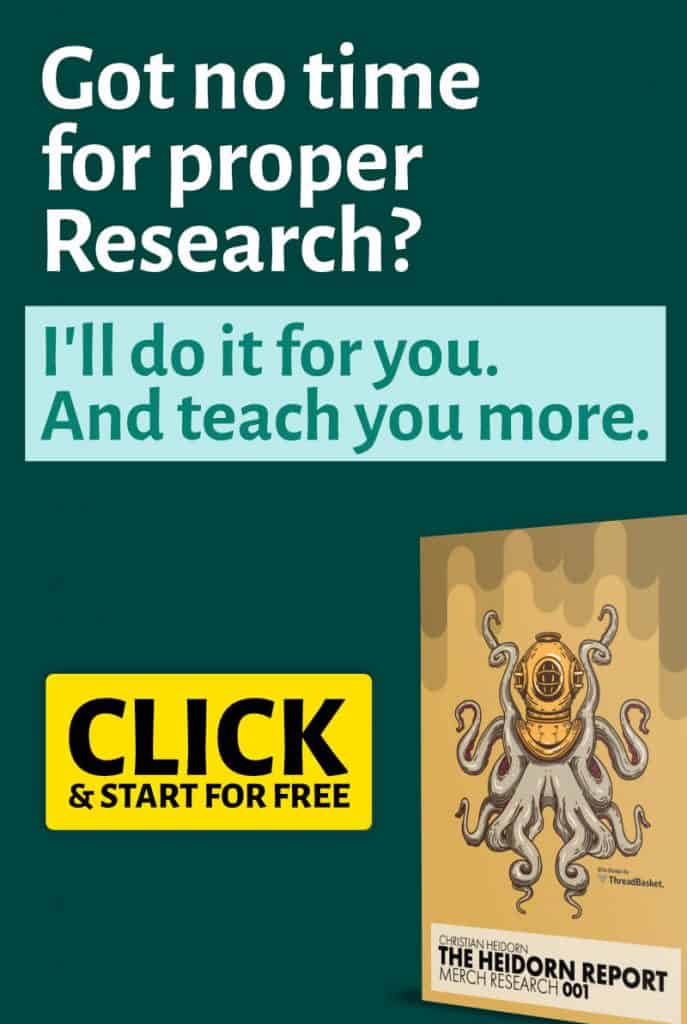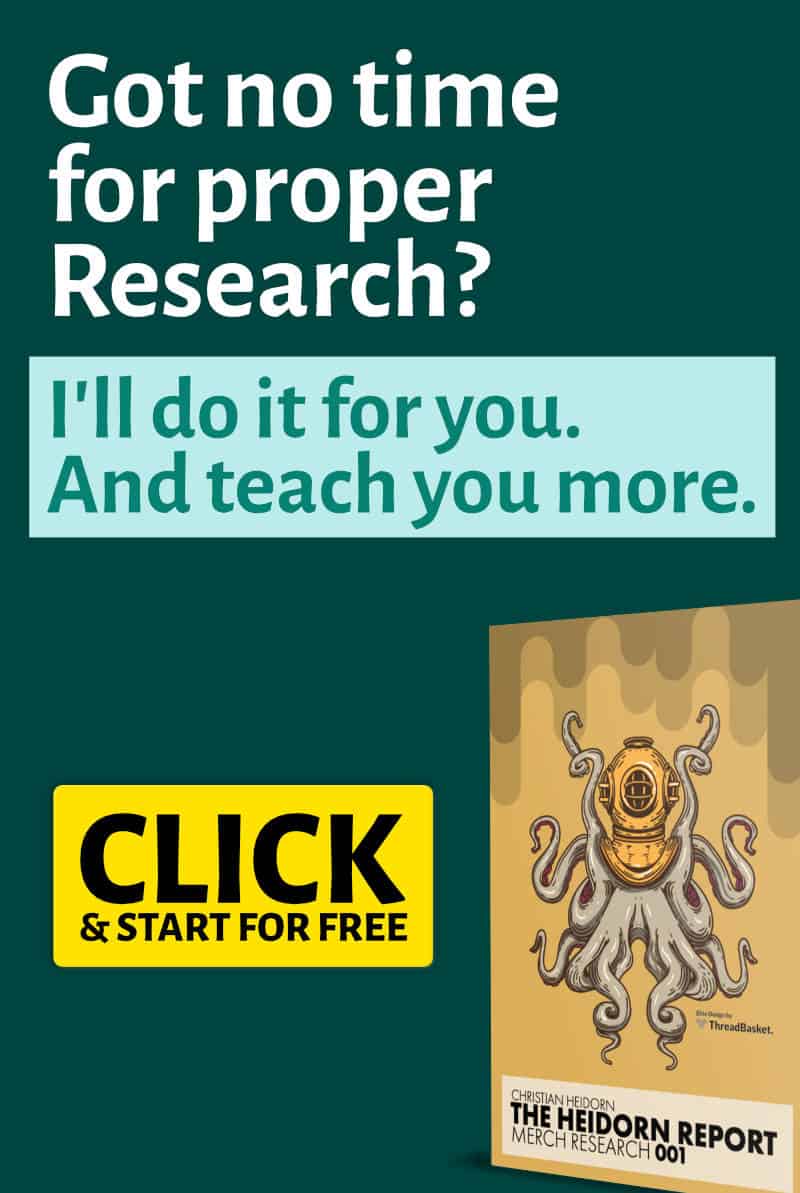 But for Amazon influencer marketing to be effective, it is important that you identify the right individual to promote your designs or Merch by Amazon store.
To find the right influencer for your business, you need to do the following;
Look at Your Followers
Your social media followers are some of the best people to promote your designs online.
Take a look at your followers and see which ones interact with your account the most.
Find someone with more than 1000 followers and who is active on their social media platforms.
Look Through Hashtags
Looking through hashtags associated with your niche is a great way of finding people within the same niche who are active on social media.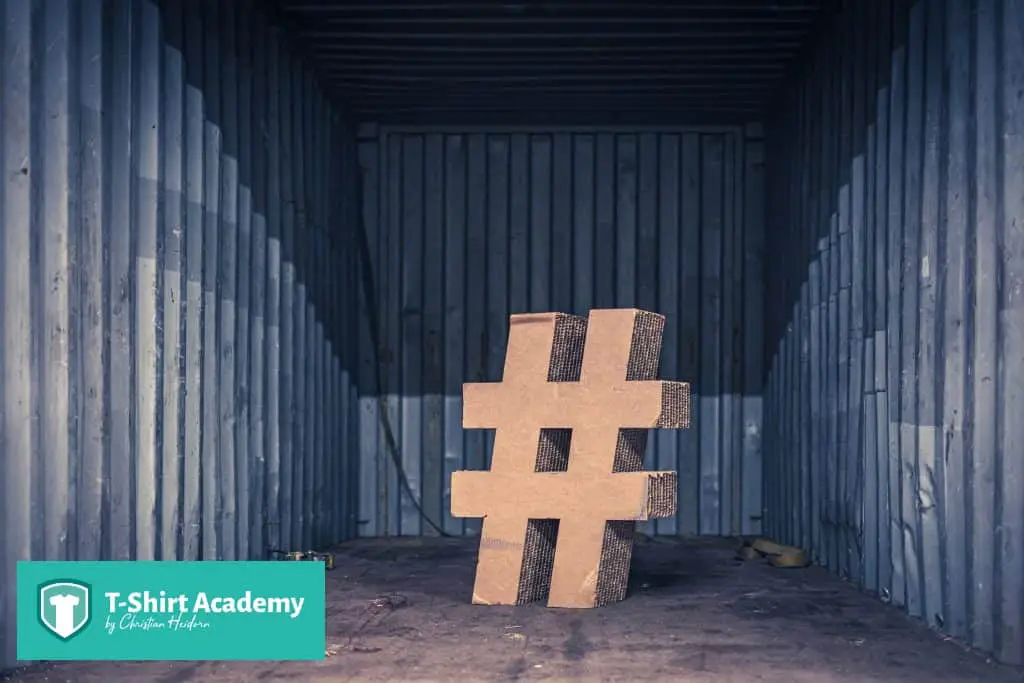 If you also have a hashtag that's unique to you and your brand, find out who has been using it and see if they meet the criteria needed to be an influencer.
Use Amazon
Amazon has an influencer and associates program and you can use these sources to find the right person to promote your designs.
Amazon influencers can do a variety of promotions for your products/designs.
This makes Amazon influencer marketing a dynamic strategy for promoting your designs.
They can make YouTube videos promoting your products, make social media posts, promote your designs on Twitch and any other platforms.
After identifying the right influencer, follow them on their social media pages and interact with some of their posts.
Create some sort of rapport with them over a period of time.
You can do this by showing appreciation for their content by liking their posts or commenting under their posts.
This makes you noticeable to them and they are more likely to respond to your messages when you need them to promote one of your designs.
You can approach them through their comments, private messages, or through their email.
You can start the conversation in the comment section and move to emails to appear more professional and show your seriousness. 
Make sure at the end of your interaction you formally ask that they work with you.
Come up with an offer or a campaign that they can post and how they will benefit from the campaign.
Working With Influencers
You can work with influencers in various ways.
In Amazon influencer marketing, you can get an influencer to become a brand ambassador for your design.
This means that they wear or use one of your Merch by Amazon products as much as possible to raise awareness for your store.
Brand ambassadors are not always paid, they might be willing to promote your design in exchange for some of your merch.
A brand ambassador should love your designs.
They should also regularly use your products so that any of their promotions come off as authentic.
You can also get an influencer to make a sponsored post for one of your designs.
These posts are ads and will usually have the words ad or campaign in the caption.
This type of promotion will increase the awareness of your product.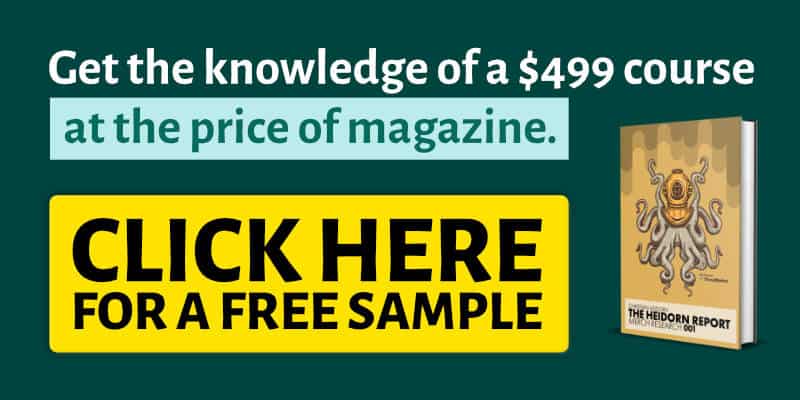 You can also have one of them host a giveaway on one of their platforms.
People love giveaways.
You can make the audience follow your page for a chance to win and that gives your page more followers and more interaction and eventually you won't need to use influencers.
Expectations
There are expectations that you must set when you plan for your Amazon influencer marketing.
Before working with an influencer make sure that they are someone that will accurately represent you and your designs.
Make sure that they know what you are willing to pay or give and also what you expect from them.
That means they know how many posts you'll need from them and they'll also know the type of content that you want them to post.
Set due dates for each post and also make sure you stick to your end of the bargain.
Set measurable goals and monitor them regularly.
Measurable goals can include tracking how many people have visited your store, how many people have visited your page, how many people have bought from you, and so on.
It is important that you keep track of these numbers since the main reason for you using an influencer is to increase your sales.
Even if people are not buying, it is important to note how many people have visited your store.
In Conclusion
Having the right person promote Merch by Amazon products can considerably boost your sales.
Apart from boosting your sales, it can also create the awareness that you won't get by simply optimizing your listings on Merch by Amazon.
Micro-influencers are probably the best option for sellers who are on a budget.
Apart from being affordable, they garner more trust from followers and that means more people are likely to buy from them.
For your Amazon influencer marketing to work, you must find influencers within your niche.
In addition, you should also find a common ground that both you and your chosen influencer can agree with.
Choose your influencers wisely, apart from checking their following look at the number of interactions and the types of interactions they have on their social media pages.
If someone has negative comments under their posts, no matter how many comments they have, they are not the right influencer.
Any negative comments may affect your Amazon influencer marketing strategy.
You need to make sure that the sentiments or beliefs of the influencer also resonate with your brand.
Conflicting views may create rifts or affect your Amazon influencer marketing strategy negatively in the future.
Anything that they promote will be negatively received and people might be turned off from your designs.
You also want to find an individual who is known within your niche, even if it's just by a few people.
They should regularly post content that relates to your niche, and people should look to them for advice.
Influencers are here, and they are here to stay.
Apart from your other marketing strategies, Amazon influencer marketing could possibly be your biggest success.
With their considerable following, they have a ready audience to receive your designs.
Many of them also know how to communicate effectively to get their followers buying from your store.
You don't have to run a continuous campaign with an influencer, you can use them whenever you launch a new design or you have a design that you need to push.
Influencer marketing can be tricky, especially in the beginning.
We hope this blog gives you insight on Amazon influencer marketing and shed light to the strategies you can use for your products.