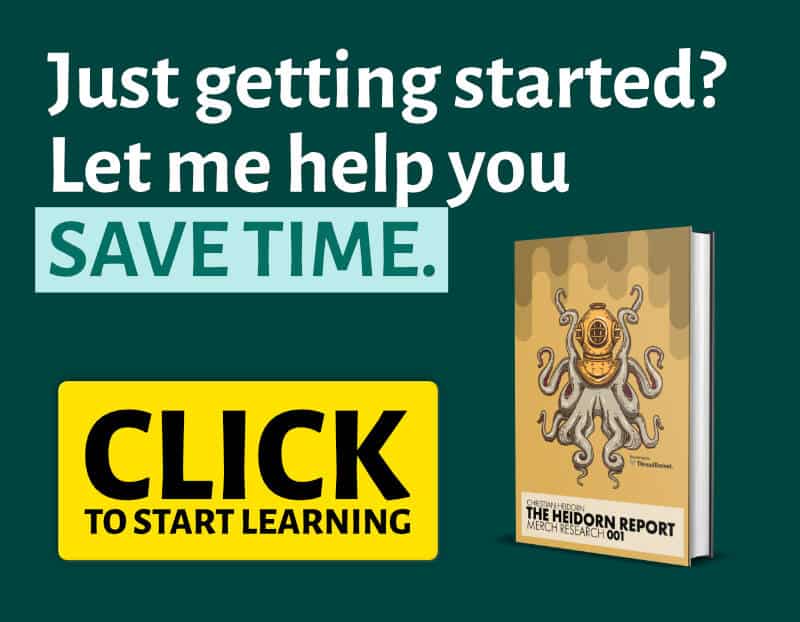 A big part of a successful Merch by Amazon business is the designs that creators make.
Design is a big factor in people's buying decisions.
It is therefore important that you invest in good quality designs.
A lot of merchers may wonder on how to create merch, especially good merch for Amazon.
Many sellers outsource this service, however, when starting out some may prefer to create designs by themselves.
Even if you don't intend to create your own designs, you need to understand what makes a design "good".
There are several elements that go into creating an effective design.
An effective design is not only attractive to your eye, but it is also one that will sell.
And frankly, that is the end goal of any business whether on Merch by Amazon or on any other print on demand platform.
In this article, we'll talk about all the elements needed to create an effective design.
Visual Composition
The visual composition of a design is basically its layout.
One of the ways on how to create merch is by familiarizing oneself with visual composition.
For example, if you create a design that is purely text, how you align your text will greatly affect its appeal.
Similarly, if your design consists of both graphics and text, how you place each of these elements will influence the quality of your design.
Although subtle, these factors greatly influence how your designs appear to buyers and this influences their decisions.
There are different models of how to create merch visual composition.
The Justified
The justified, or left-right, is a composition model that is best suited for text designs.
It is mostly used with shorter texts, however; longer sentences would also work with this model.
This model is fairly simple, you simply break down a sentence into blocks making sure that each line is not too long vertically to give it a sort of design.
The block is usually aligned left, and the sentences read from left to right.
The goal is also to make sure that the block covers a large area of your t-shirt.
This model works well if your text is in bold.
It also works better with texts that have been capitalized.
The Block
The block is very similar to the justified model.
However, unlike the justified model, the text is not aligned to the left.
The text in this case would be center-aligned.
This creates what appears as a "block of texts".
The challenge comes in when choosing the font of different lines.
You will want to make sure that all the fonts gel well together into a beautiful design.
A good font will make the text legible making it easier to read.
You can decide to stick to one font or mix a combination of fonts to make an attractive design.
The advantage of this model is that it is easier to fill the entire print area.
The Horizontal Logo
A nice way on how to create merch horizontal layout is one of the most popularly used designs by many companies.
This design includes both graphics and text.
The text is usually placed to the left or the right of a graphic.
To make the design attractive, the graphic and the text should be almost the same height as the graphic.
These designs do not cover the entire print area and this is part of their appeal.
The font doesn't matter so much in these designs since the graphic is more of the focus.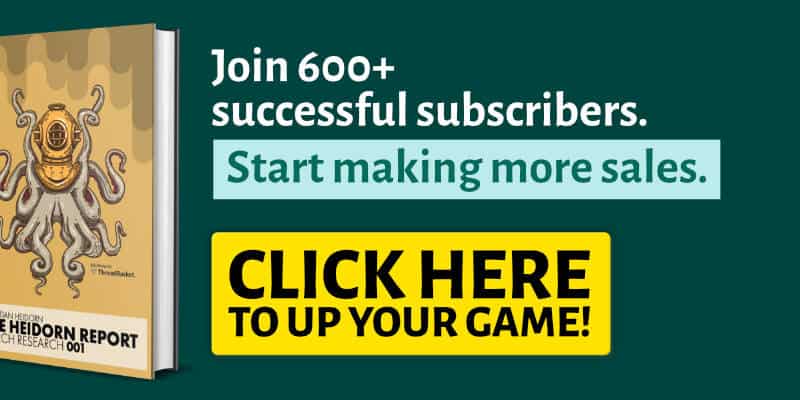 The Centered Logo
The method on how to create merch designs with centered logo is pretty self-explanatory.
This model combines the text and the graphic with the graphic coming at the center and the text placed either above or below the logo.
The focus of this model is usually on the text element more than on the graphic.
Texts in this case are usually short, most times just one word is good enough.
This type of design is popular with company logos because of the symmetrical effect that makes it easy to read.
The font that you use is dependent on the look that you want to achieve.
If you want the text to be the focus of the design, then you should use bold fonts.
If your target audience is male, then going for a modern and bold typeface would work, while if you are targeting a female audience the more playful fonts would work well.
The Pillar
This design is not popular in any of the print on demand marketplaces.
Mainly because its readability on products is not always guaranteed.
These designs are usually very long.
The design works with both graphics and text.
The graphic is placed at the top and the text is usually placed adjacent to the text with words going from top to bottom instead of the usual left to right.
This creates for long designs and usually, these designs are difficult to place on t-shirts or on most Merch by Amazon products.
Merch by Amazon designs usually do not come in these sizes.
The Portrait
In this visual model, the graphic is the focus of the design.
If you have a beautiful and unique illustration/image, you will want to go for this model.
It gives the image the center of focus.
A way on how to create merch for this model is to keep in mind that when using texts, it can placed at the center if needed.
Only a few words are needed to deliver the messaging.
This text appears as a bar that cuts through the design, however, in a such a way that does not take focus away from the original illustration.
The Speechless
Speechless designs are aptly named because the design speaks for itself.
A tactic on how to create merch speechless designs greatly depends on the graphics used.
Illustrations and/or images are usually enough to convey the necessary message.
There is no need for text with these designs.
The graphic needs to be something familiar to your target audience.
For example, if you want to appeal to American patriots, an image of the USA flag would convey the message.
Or if you want to appeal to marijuana smokers, an image of the cannabis plant would also be effective.
P.S Make sure that you have the rights and licenses needed to use certain images on any of your Merch by Amazon products.
The Focused Eye
The focused eye designs have the graphic concentrated at the center.
The text is then placed around the graphic to create an "eye" shape.
This design draws your attention to the design at the center and texts in this type of design are not as important as the graphic.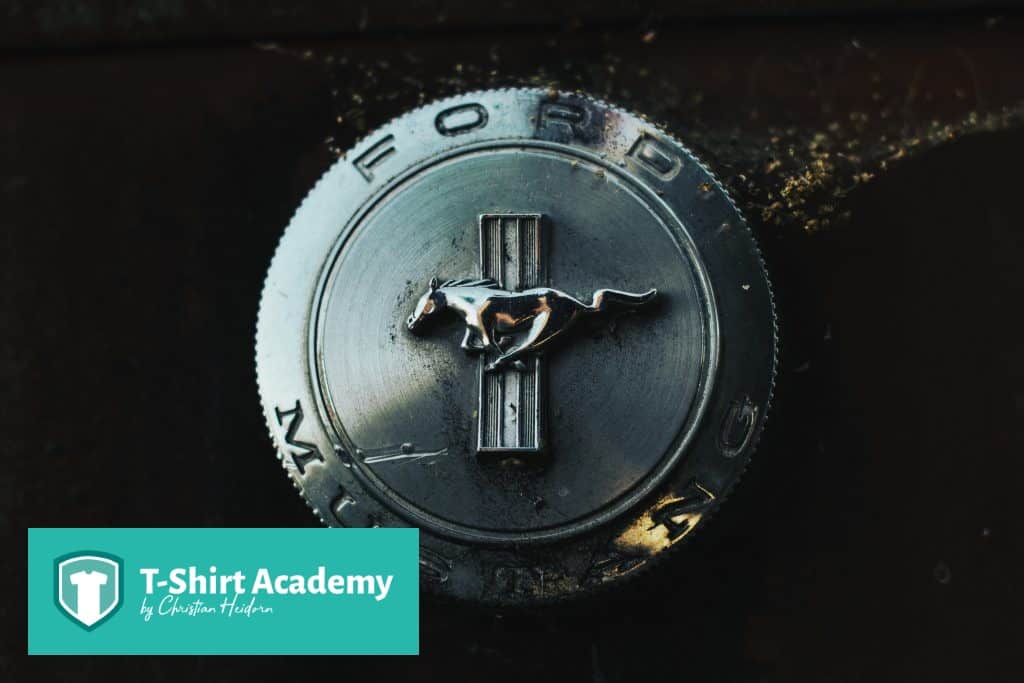 However, the texts still play an important role and are still legible.
This type of design is popular with buyers because of the symmetry it creates and many designs typically take this format.
A note that should be remembered on how to create merch with this design relates to the usage of shorter texts that should perfectly fit around the graphics.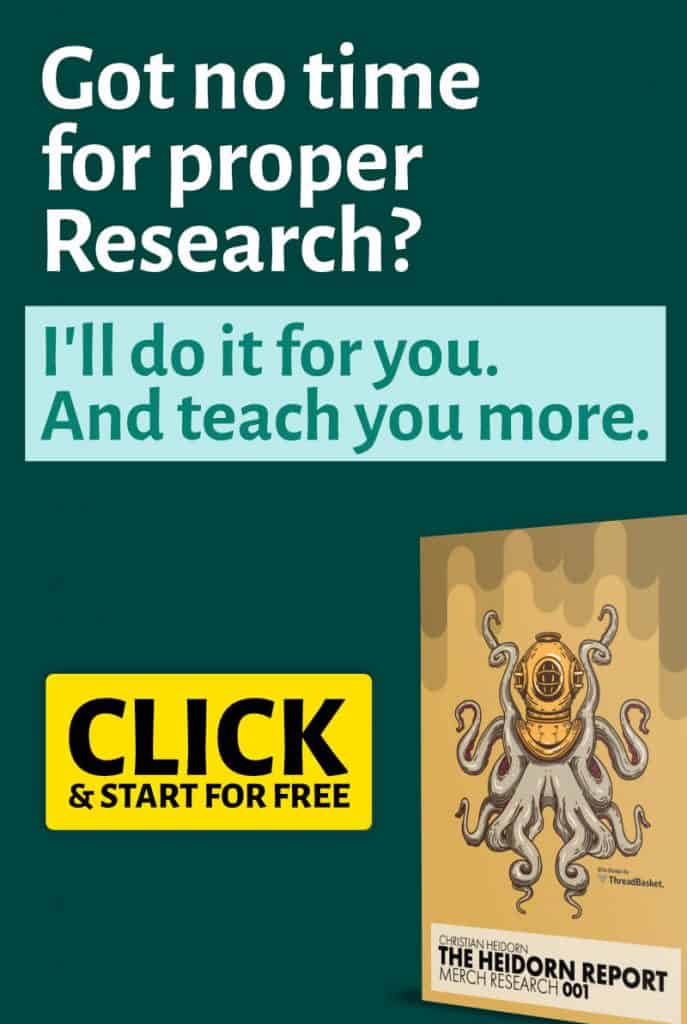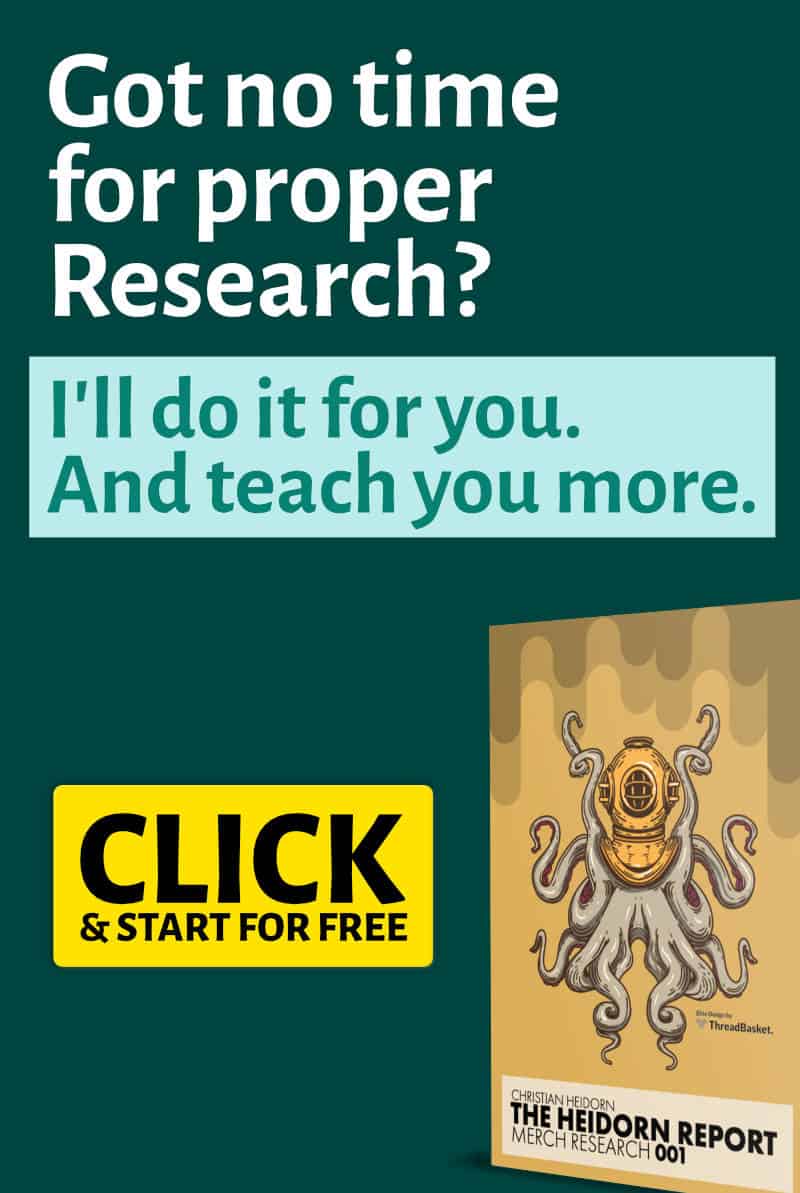 How to Create Merch Fonts With Function
Fonts are a big part of any design with text.
They are not only to help your image look attractive but they can also be a marketing tool is used effectively.
Before choosing a font, you need to understand which ones work best with your target audience.
Certain fonts work well with certain populations.
Fonts can also be used to evoke emotion.
You might have the right message, but if your font is not appropriate, you will not get a high number of sales.
If your font is too feminine, you might push away your audience if it's primarily men.
If it's too bold, it might put off a female audience.
A tip on how to create merch with the right font is to know your audience first as it also improves the readability of your text.
Since the end goal of your Merch by Amazon store is to create designs that sell, the texts you create must be readable to anyone who scrolls through on Amazon.
Small fonts typically do not do well simply because they are harder to read.
This does not mean that you should make all your texts extremely large, but you will need to find a font that is readable and still looks good.
The Megaphone Factor
The megaphone factor is when the texts in a design are large enough that the words are practically in your face.
This type of design works well with short sentences of around 4 – 5 words. 
Large fonts are good because it does not take a lot for a buyer to understand the message you are trying to convey.
Sometimes the message might not be of interest to the buyer but the design has captured their attention, and that is what you want.
Buyers might also be inclined to buy t-shirts with these fonts because when they wear them, the message will be easy for people to read.
This does not mean that all your designs need to have large bold fonts – but if the message is short, concise, and interesting, you could use this to appeal to more customers. 
Megaphone designs are actually quite easy to create.
They don't have to be fancy, but the message needs to resonate with your audience and the font should be the right one to capture the right audience's attention.
Serif vs Sans Serif
Serifs are decorative strokes.
The ends of the letters have what is termed to be feet.
The serif font is more ornamental while sans serif is clean and precise.
Serif fonts are generally more traditional and older while sans serif is more modern and simpler.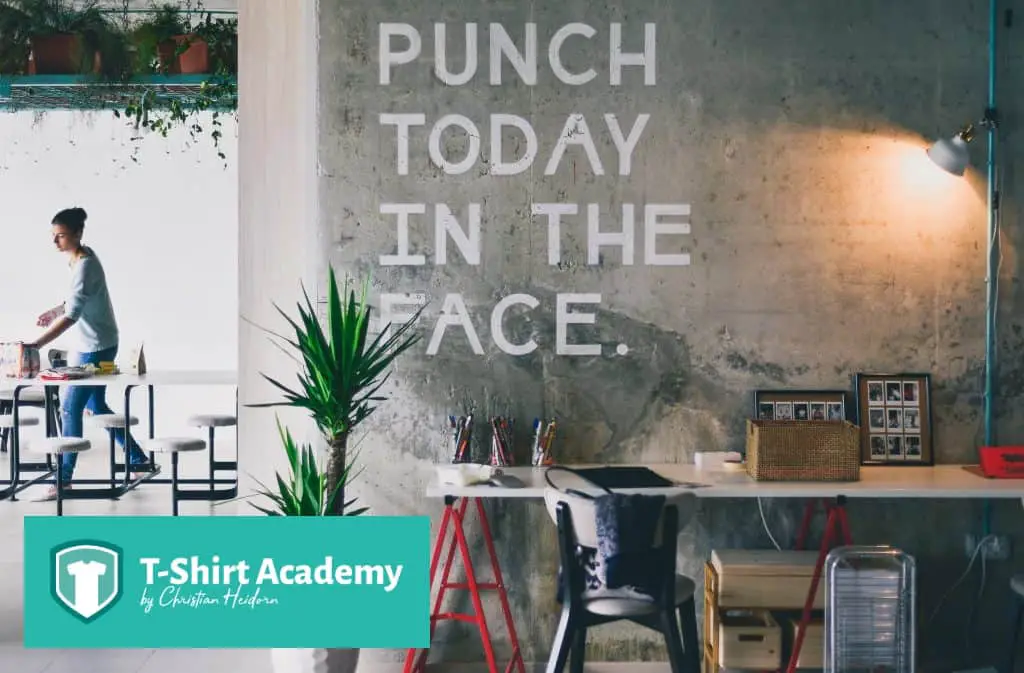 If you are creating text with a few words, it is advisable to stick to only one font, whether it is serif or sans serif.
For longer text, you may choose to be more playful and use a combination of fonts.
Breaking up the font creates a nice contrast and is stylistically appealing.
It can also increase the readability of the blocks of words used.
Avoid using more than two different fonts in one design.
This can be confusing and could create an unattractive design.
Remember, a lot of buyers are simply scrolling through.
The goal is to capture their attention as quickly as possible without creating confusion.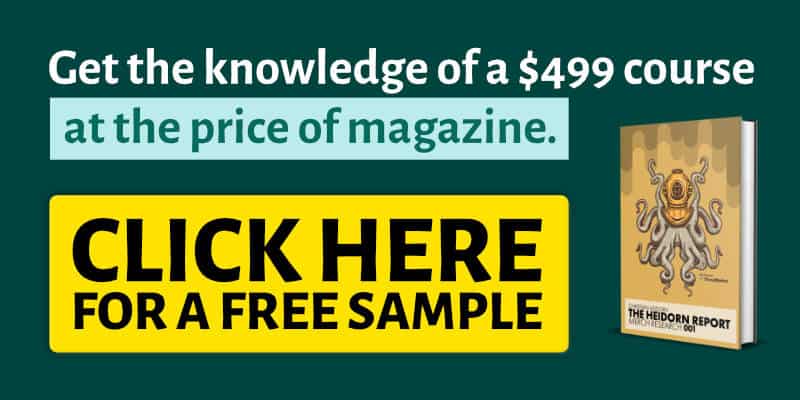 Block letters vs Script
Sans serif and serif are more of block letter fonts.
Fonts that are similar to a person's handwriting are script fonts.
A principle to remember on how to create merch with this font is to make sure that short texts with up to 6 words are optimized.
They are also good with block fonts.
If you have longer texts, using the two types of fonts could also work well and create an appealing design.
Colors
Colors add life to your designs.
Colors also give meaning to your design.
If you are creating valentine's day or Christmas-themed designs, adding the color red to your designs will resonate more with buyers.
Color adds meaning to your designs.
Using the right tones and contrasts will make it appealing and will make it easier to pique the interest of people visiting Amazon.
The wrong color combinations will put people off.
Colors evoke feelings – it is important to understand all the color elements and which feeling each color creates on those who see it.
If you are not a professional designer or you are simply never able to get colors right, there are several websites that show which color combinations work well.
They also show which colors draw out which emotions and this will make your design process all the easier.
The websites are;
colormind.io
color.adobe.com
mycolor. space
In Conclusion
There is a lot that has been said about creating the right designs for Merch by Amazon.
If you are not yet able to invest in a professional designer or buy your own designs, it is important that you invest your time learning these elements that make a good Merch by Amazon design.
Design is perhaps the most important factor that will influence your target customer's buying decision.
If your design is not aligned properly, if the wrong colors have been used, or if the font/s used is not attractive, you will not get the number of sales that you desire.
The layout of your design is perhaps the easiest aspect of your design process however, it should not be under-estimated.
Carefully look into all of your designs and make sure they are following these simple rules.
If you found this article helpful leave a comment below and share it with other entrepreneurs.