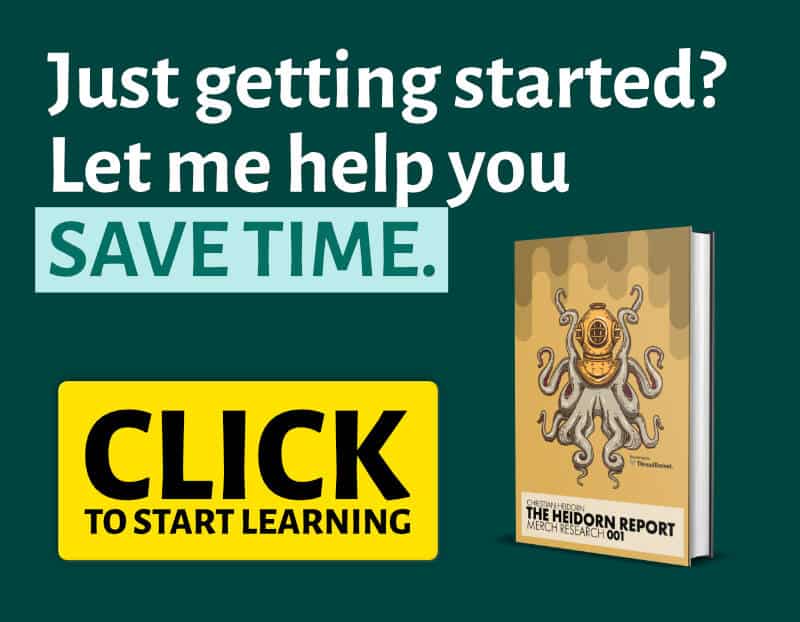 Getting on Merch by Amazon is exciting for most sellers.
However, the difficult part is far from over. 
How do you achieve success and make your designs noticed amid the growing competition on the platform?
There are various marketing strategies that you can use but leveraging Pinterest in your marketing could help you drive new customers to your Merch by Amazon store. 
What Is Pinterest?
Pinterest is one of the biggest social media platforms presently.
It allows users to find visual content that they want to see.
Content that is helpful, entertaining, or informative.
There are a lot of ways on how to promote Amazon products on pinterest.
From DIY ideas, décor ideas, outfit ideas, designs, recipes, relatable quotes and so much more, you can find almost anything that you're looking for on Pinterest. 
Unfortunately, from a marketing perspective Pinterest can be overlooked but with more than 250 million users on the platform, not taking advantage of this tool would be a mistake.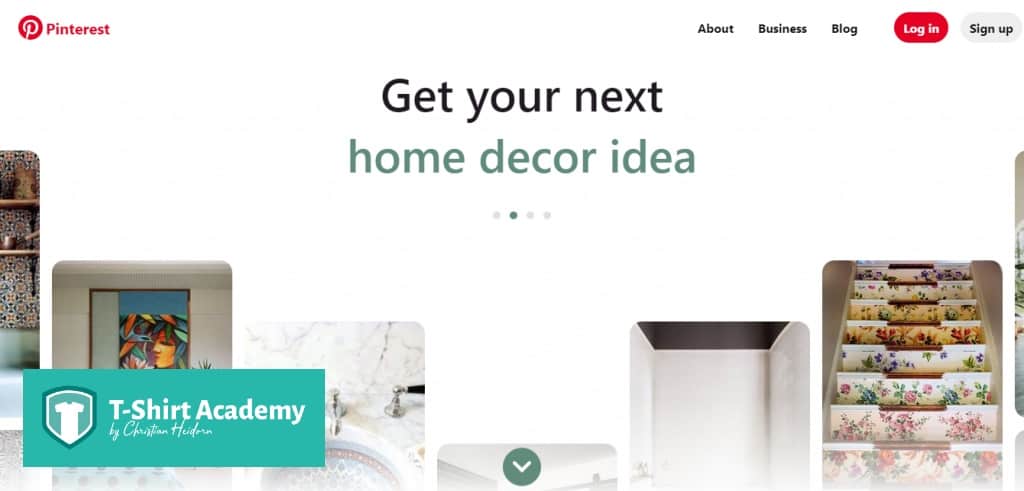 In fact, 90% of Pinterest users state that they use the platform to shape their buying decisions. 
Like with most of the other social media platforms, you can have a personal profile and a business profile on Pinterest.
The business profile gives you access to analytics and you can see how much engagement your posts are getting. 
You might be wondering about the best options on how to promote Amazon products on pinterest.
How To Use Pinterest For Marketing
As mentioned earlier, Pinterest is one of the strongest marketing tools that are currently out there.
The popularity of the platform is only growing, and that means the potential to reach even more people. 
These are several ways on how to promote Amazon products on pinterest and grow your audience.
Create Content Users Want To See
More than 85% of Pinterest users prefer visual content and this is great news for Merch by Amazon sellers.
If you have interesting designs, this is the perfect place, outside of Amazon, where you can showcase your designs.
Pinterest allows users to create click-through links with each post.
This makes it easy for users to click on a design and go straight to your Merch by Amazon store.
The first thing to do after creating your account is creating a board for your designs.
On this board, you can organize your posts based on similarity.
This means that if you sell different niche designs, each niche will have its own board.
If you sell t-shirts designed for dog lovers, you can create a board called "the coolest dogs" or something more creative.
You can describe what your board is about under the description section, make it as interesting as possible.
It would be important to note here that Pinterest users are mostly female, so when you are creating the title and description of your boards, make sure to cater to your predominantly female audience.
On your boards, you don't need to only showcase your designs, you can re-pin other related images that you find on Pinterest.
Another way on how to promote Amazon products on Pinterest is if you have images of dogs on your phone or computer, you can pin them there.
If you see interesting images of dogs from other Pinterest users, pin them to this board. 
When posting on your boards using a private account, make sure that you don't bombard your users with your designs.
Make your account personable, gain the trust of your followers by posting varied content that they would like to see, and slowly add in your own designs/products.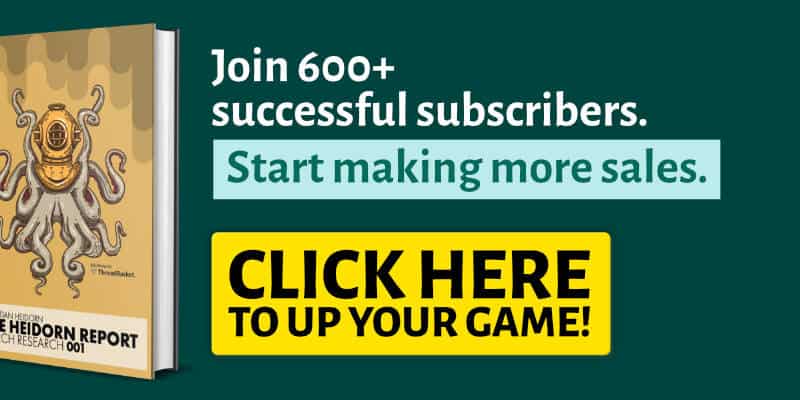 Create a Community
Online communities are extremely important if you want to market on social media.
Like with all other social media platforms, followers are important in helping you gain a lot of traffic.
The easiest way on how to promote Amazon products on Pinterest and gain followers is to follow other people.
The more people you follow, the more people who will follow you back.
One way to find the right people to follow is to look for images related to your niche and follow everyone who likes the post.
This way you can find people with the same interests. 
You can also look at what competitors are doing and follow people who comment under their posts and follow them.
Following people who actively comment and like means that they are active users and this means that they will most likely engage with your account if they follow you back. 
Keywords and hashtags are just as important on Pinterest as with most of the other social media platforms.
Using the right keywords and hashtags puts your profile in the eyes of the right followers. 
One of the best ways to gain a lot of followers is by sharing and pinning posts that are already being liked and shared on the platform.
Educate Your Audience
The rules of content marketing apply to Pinterest.
Just like with blogs readers, Pinterest users love content that shows them how to do something.
If you are targeting dog lovers, for example, create a short infographic using Canva and teach dog owners how to care for their pets.
You can get specific and talk about specific breeds of dogs.
This type of content does extremely well on Pinterest and best of all it's shareable.
This brings more people to your boards and they can see other types of content on your board.
Drive Traffic to Your Merch by Amazon
Pinterest allows users to link posts back to their websites or stores and this is unlike many other social platforms.
A great way on how to promote Amazon products on Pinterest and drive traffic is through dynamic content.
This means that you can share your design images along with other forms of content.
Linking to your store is a great way of gaining quick traffic to your store.
Utilize Pinterest SEO
SEO is important on Pinterest just as it is on Google.
Use keywords wisely in your titles and descriptions the same way you would do it in your Merch by Amazon listings.
Make sure that the keywords are used naturally and don't sound off/forced when read.
If you use SEO and keywords wisely, you'll be able to reach the right audience and target them when promoting your designs. 
Hashtags are also important when trying to increase the reach of your images.
When users click on a hashtag, it brings a page where all relevant content is shown.
So, it's important that you don't forget your hashtags and keywords.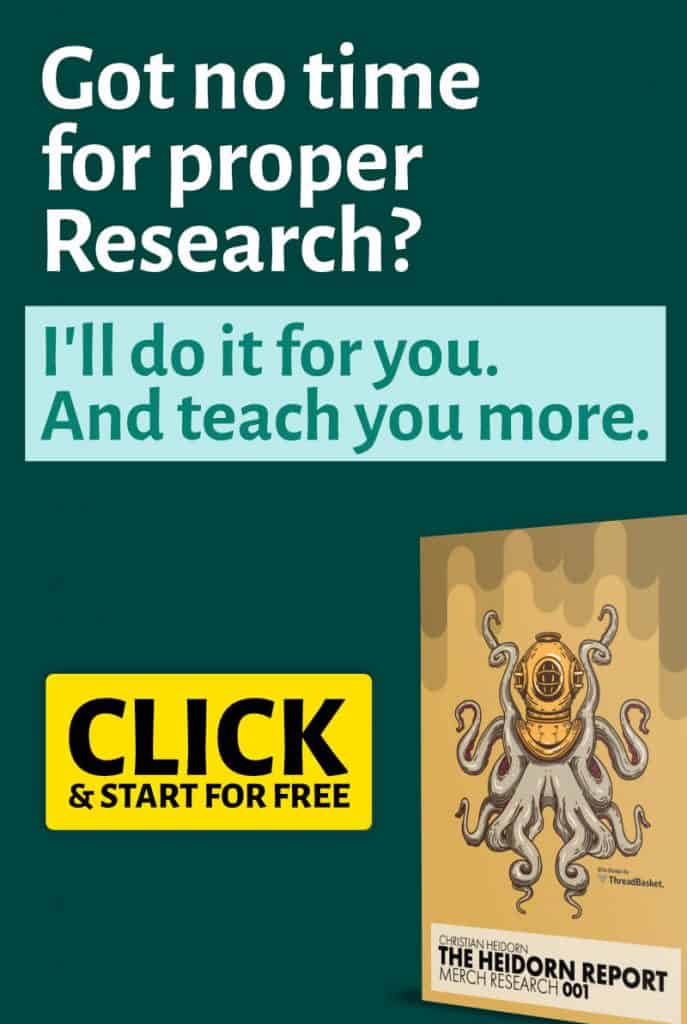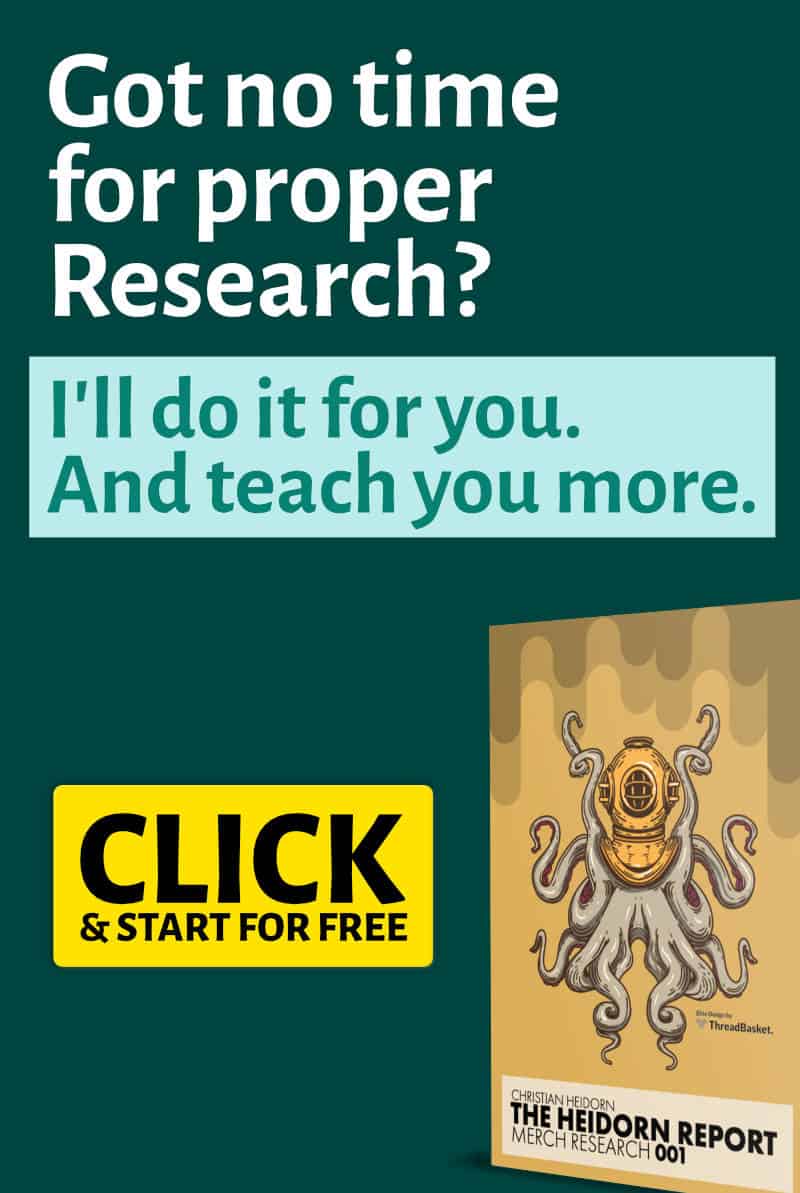 Apart from titles and descriptions, you can add keywords to your bio and profile, and image alt-text. 
Use "Shop This Look" Pins
For people selling Merch by Amazon t-shirts or hoodies, using "shop this look" pins are a great way of getting people to buy immediately.
A tactic on how to promote Amazon products on Pinterest is through the "Shop This Look" pins that link different parts of the look back to stores.
You can post a pin of someone wearing one of your designs and place a tag on the product and when clicked the tag will send them to your store.
If you do not have images of people wearing one of your products, you can use mockups to do the same thing.
Post User-Generated Content
Social proofing is a powerful marketing strategy.
If you have images of influencers, celebrities, or locals in your community wearing your designs, pin them on your boards.
People tend to buy products if they see others buying and enjoying those same products.
If you don't have these images, you can buy a few of your products and get your friends and family to model for you.
Pin them on one of your boards and get them to reshare them on their own Pinterest accounts or any other social media platforms.
Use Social Media Best Practices
Pinterest is just like any other social media platform.
Make sure that you engage with your followers, post regularly, and make sure your account doesn't come off as too salesy.
It is a great platform and it is important to know the different tips on how to promote Amazon products on Pinterest to leverage your brand.
You can also decide to have giveaways every so often as an incentive for people to follow and interact with your account.
Share Your Pins on Other Social Networks
For Merch by Amazon sellers, a great platform to reshare your pins would be on Etsy. 
This makes it easy to reach more people that are interested in the same type of things.
You can also share your posts on other social networks like Instagram and Facebook to increase your following and increase visibility.
It is important to remember that the more followers you have and the higher engaged your followers are, the more Pinterest will push your images to the first page of searches.
You could also link your Pinterest account to your Facebook and Instagram bio to get more people to follow.
How to Achieve Success Marketing on Pinterest
Pinterest is known as a story-telling platform.
By pinning related content to one board and sharing your own Merch by Amazon designs to the same board, you are showing users what you are all about.
Creating different mood boards is also one of the essential ways on how to promote Amazon products on Pinterest.
You can also add related inspirational or funny quotes to these boards to give a wide range of visual content that will keep users engaged.
Many Merch by Amazon sellers recommend using a personal account to promote your designs.
This is because it makes you appear approachable.
No one wants a big brand constantly trying to get them to buy a product.
Make sure that even as your share your products, don't come off as too salesy.
This approach applies to all other social media platforms that you use to promote.
You can also use Pinterest to create a connection between yourself and your followers.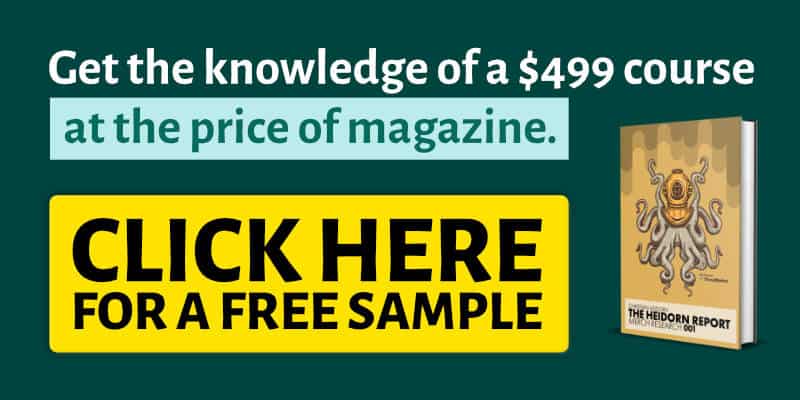 By replying to their comments, or also liking their pins, they will see you as more approachable and would be more willing to interact with your business.
Make sure to look at what your competition is doing and find ways of doing it better.
Why Pinterest For Marketing Your Merch by Amazon Products
Pinterest is a great social media platform that gets people buying.
From statistics, the majority of people who actively use Pinterest have a higher income, are college graduates and are between the ages of 30 to 64.
In recent years, younger people have also taken to using Pinterest.
The general consensus is that people use Pinterest before making buying decisions.
One of the crucial things needed how to promote Amazon products on Pinterest is to have your own niche.
In fact, 47% of users state that they only go on the platform to shop, that's around 150 million potential customers.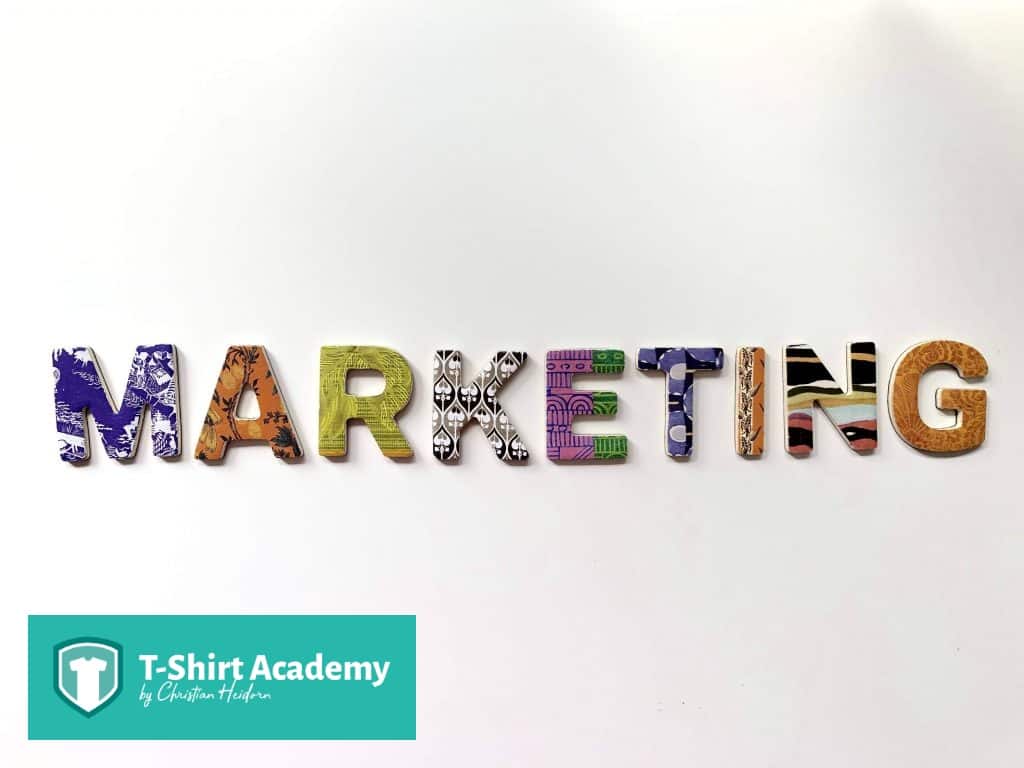 This is great news for marketers or individuals looking to market their products.
If you only sell under one niche or the niches are related, you can also narrow down your target audience on Pinterest.
You can make a persona of the type of buyer you are trying to appeal to.
Narrow down their age, income, lifestyle, and more.
However, if you cater to a wider demographic, you don't need to do this since your designs cater to a wide range of people.
In Conclusion
Achieving success on Merch by Amazon can be a difficult journey – usually one with a lot of trial and error.
But you don't have to get into it blindly.
If you're a beginner, you'll want to use as many marketing tools at your disposal as you can.
Use the resources available to you on how to promote Amazon products on Pinterest to stay ahead of the growing competition.
Apart from the large audience you have on Pinterest, it is great to know that a lot of the audience is looking to buy and the same cannot be said for other social media platforms.
Pinterest is also a great platform where you can showcase how good your designs are and create a community of interested individuals.
After some time, you'll find that marketing on Pinterest is actually much easier than on many other social media platforms that are saturated with users.
If you have the budget, you could also create a business account.
Business accounts are great for tracking your analytics. 
Using a business account will also give you the ability to promote pins. 
This basically means paying for your pins to appear at the top of searches which makes it easier for your audience to find your designs and your account.
It's important to make sure that your designs and your content are of the highest quality possible, post regularly, and engage with your audience.
Apart from Pinterest, there are so many other ways on promoting your products for Merch by Amazon.
Read more of our blogs and find out what other options are available to you.