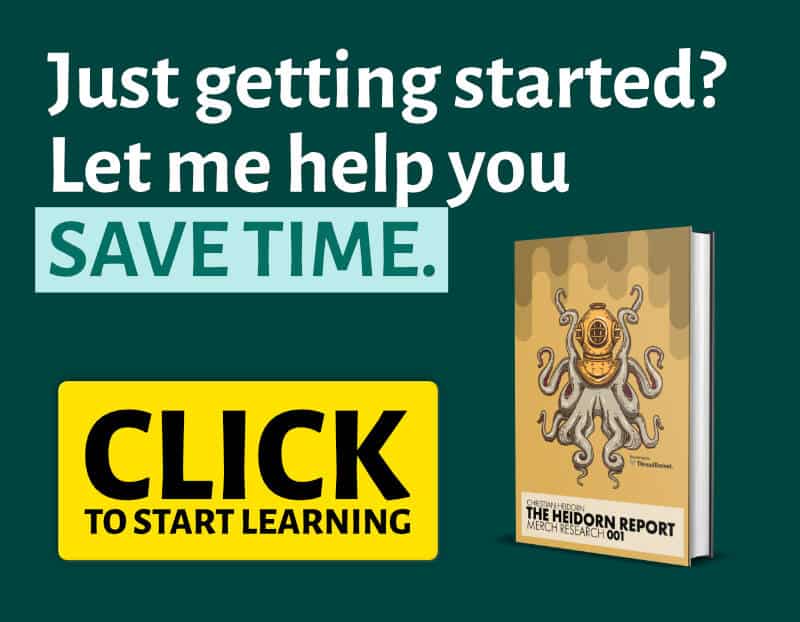 As a Merch by Amazon seller, you are constantly looking for different channels to market your designs to potential buyers.
One of the greatest ways to market in this day and age is through social media and specifically using Merch by Amazon Facebook ads.
Facebook advertising is used by virtually all businesses to market their various products and services.
Apart from helping businesses market, Facebook helps sellers create a community for their designs and this makes them more willing to buy.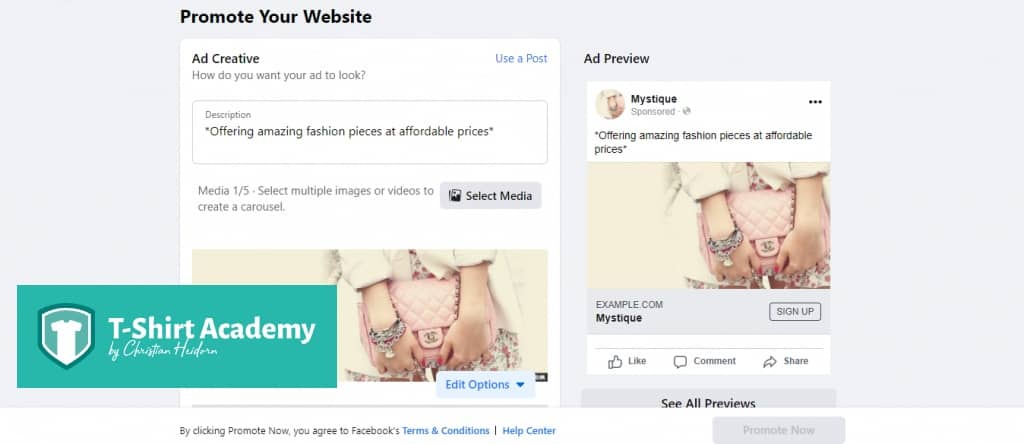 When done right, Facebook ads are one of the most powerful ways you can market your designs.
Unfortunately, many sellers avoid running Facebook ads, mostly because they are expensive or they don't know how to go about it.
There are few ways that Facebook can help boost your Merch by Amazon sales.
Through organic reach and through paid ads.
Although sellers can gain new buyers organically, it is much harder largely because of the large number of Facebook accounts that are already making organic posts.
Why Use Merch by Amazon Facebook Ads?
Facebook is the largest (in terms of numbers) and most popular social media network today.
Just like with Amazon, you have more people already using the platform and that makes it easier to market.
Apart from its large audience, Facebook allows users to target their preferred demographic.
When you pay for Merch by Amazon Facebook ads, they are shown on the users Mobile or Web News Feed as they are scrolling through their Facebook.
Additionally, Facebook allows sellers to push their Facebook ads to their partner social media platform Instagram and that means you have even more eyes on your ad.
Studies show that people spend an average of 20 minutes on Facebook with every visit.
By strategically placing your Merch by Amazon Facebook ads on their News Feed, you are sure to get a few people's attention.
Just like Merch by Amazon, advertising on Facebook has become quite competitive and frankly crowded.
Facebook also prioritizes ads that are of higher quality and this means that if your ad doesn't meet the competitive standard, it might not get the attention that you require.
How To Prepare Your Merch by Amazon Products For Advertising
Optimize Your Listing
The first step to creating a Merch by Amazon Facebook ad is making sure that your listing has been optimized.
That means making sure that your titles and descriptions have been optimized for SEO.
Your product photos and descriptions should also be of the highest quality.
If you don't know how to write the copy for your listings, you might need to hire a professional for your ad.
Choose the Right Objective
Knowing the objective you have for each ad will see you spend much less on each ad.
That means you need to understand what you want to achieve.
Do you want more awareness for your designs or do you want more sales?
Having a clear goal also helps Facebook's algorithm know your objectives and they'll be able to push your ads in the right way.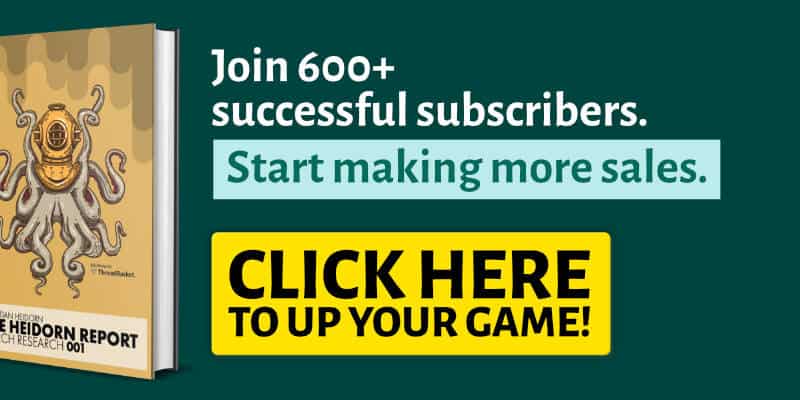 Choose Where You Want Your Merch by Amazon Facebook Ads To Appear
For your Merch by Amazon designs, you will want ads that appear directly on users' desktop and mobile news feeds.
 Merch by Amazon Facebook ads also work better on a cost-per-click basis.
This format also allows you to control how much you can spend in a day.
You can set your budget between $5 and $7 per day.
Paying per click also forces Facebook to push your ad to the right demographic so that users can click on the ad. 
Choose the Right Target Audience
With Merch by Amazon product ads, finding the right target demographic will make a world of difference.
Since Merch by Amazon sellers work with niche designs, it makes sense to target people who are within each niche.
Niche sellers know who their target buyers are and if you're not sure, create a customer persona and try to think about what their interests are their profession and their age.
The narrower your audience is, the less expensive your ad will be.
After creating your customer audience, you can create a lookalike audience.
Lookalike audiences are similar to your custom audience but not completely.
Running ads to lookalike audiences is also less expensive than running ads targeting your custom audience.
Once you have defined your audiences make sure the image and the copy are relevant to your audience.
Testing
Testing is an important part of creating successful Merch by Amazon Facebook ads.
Through testing, you create two ads targeting the same audience with differences in the image or the copy.
This will show you which ads your audience reacts to better.
No matter how well you think you know your audience, there is always something new you can learn through testing.
It will also help you avoid creating ads that don't perform well and therefore a waste of money.
To learn what's working, make use of Facebook Ads data that comes with every ad that you run.
Using proven data is a sure way for you to achieve success with Facebook ads.
Although testing is important, there are situations where sellers over test.
Testing too many different ads can be just as confusing if not more expensive.
Create Social Proof
Social proof is important to the success of any business and is also important for your Merch by Amazon Facebook ads.
For Facebook ads, social proof is likes, comments, and shares, and these are extremely important to the success of your ad.
Having ads with higher engagement makes running ads much cheaper.
Just like Amazon reviews are important, having an ad with higher engagement shows other potential buyers that this is an ad that they should pay attention to.
Make Sure Your Ad Copy and Ad Creative Are Of High Quality
Like previously mentioned, Facebook prioritizes ads that have higher-quality images.
When it comes to Merch by Amazon designs, your options might be limited.
You can choose to generate mockups for these designs, or you can buy one of your own products and take high-quality pictures of them.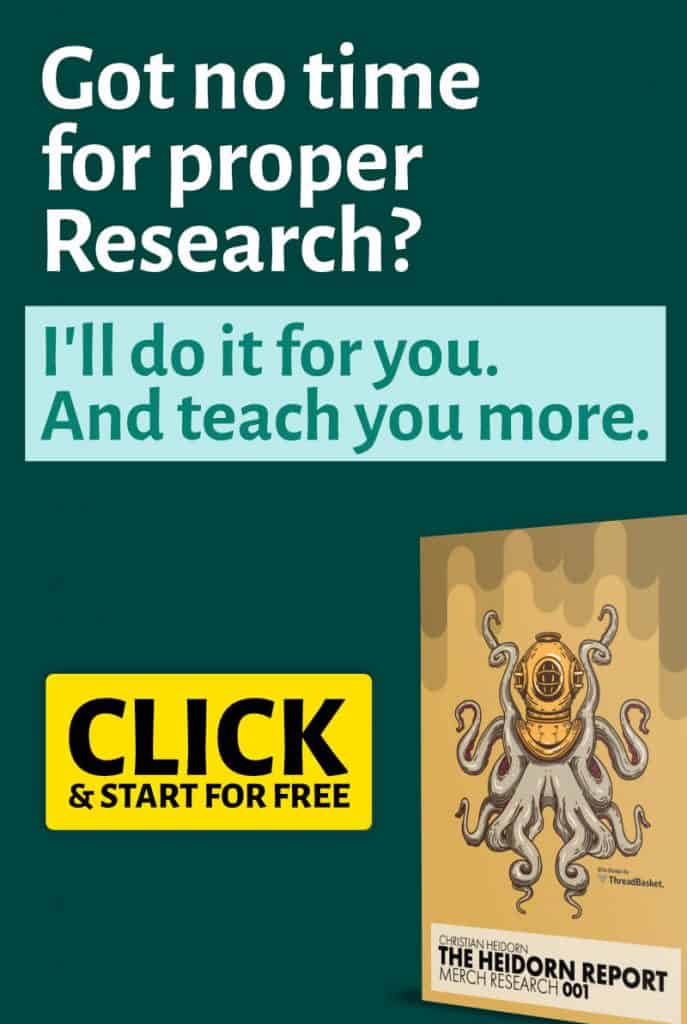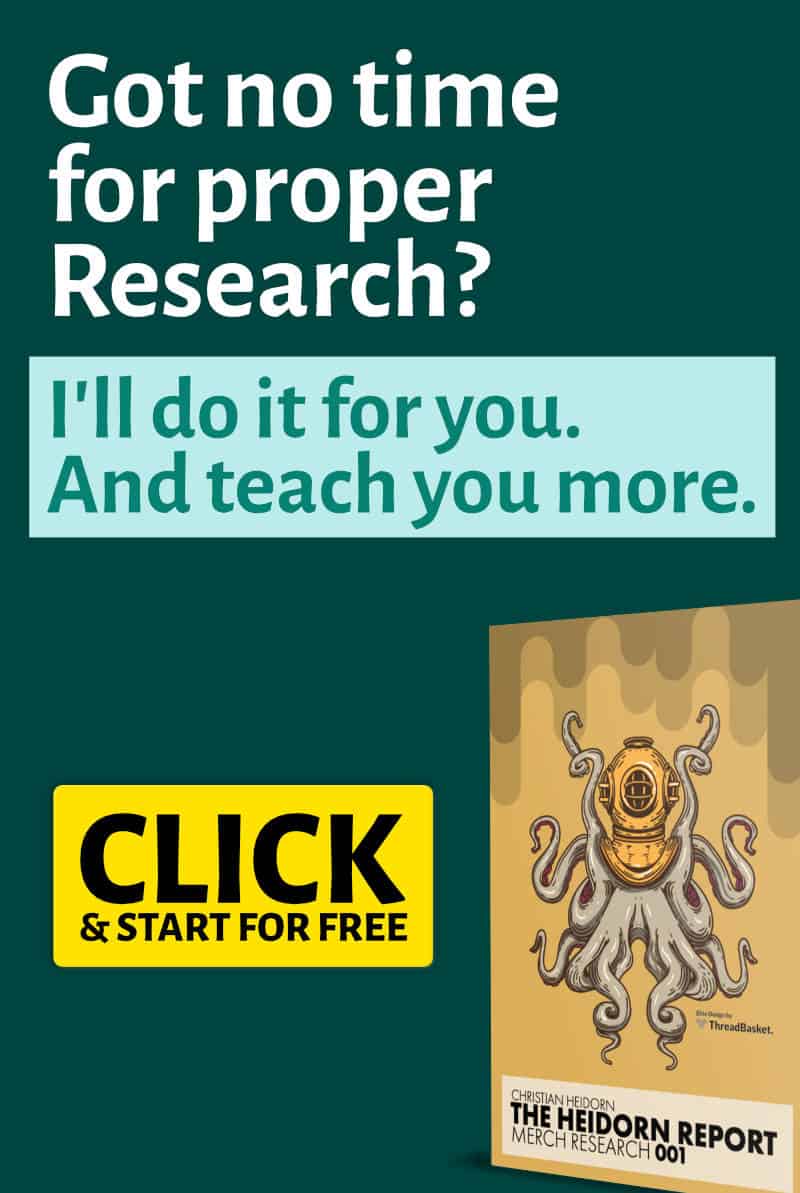 Also as important as the quality of the image is the quality of the copy.
Copy is not incredibly difficult but it takes a bit of practice to master.
When writing your copy, create some sense of urgency with each ad.
Use your copy to show that the design is on offer or is running for a few days (between 7 to 10 days).
This will make more people interested since it is a limited product. 
If you're giving a discount, make it clear in your copy that this is a high discount.
You don't need to create a long-winded paragraph, short and straight to the point sentences can also deliver the same message and are sometimes more effective.
Appeal to their emotion and use words that get people to take action immediately for example, "Buy Now".
Always make sure that your copy and the image are related, don't copy-paste from a different ad since your audience will be able to pick up on this.
How To Create Your Facebook Ad
Once you have understood the elements detailed above, you are now ready to create your Merch by Amazon Facebook ads.
The first thing you'll do is choose the objective of your ad, and as a Merch by Amazon seller, you'll want to choose traffic since this will send viewers to your shop.
If you don't already have an ad account, create one.
This will involve adding your account information for billing, your country, and currency, and time zone.
After this, you can now choose where you want to drive traffic to.
You will also be allowed to choose if your ad is an offer for a specific period.
Creating your audience will need you to choose the location of your target audience.
Here you can choose more than one location and you can even choose multiple countries and even different regions.
Choosing the right audience will need you to have a clear idea of what their profession is, their interest, their age range, and other important elements of a customer persona.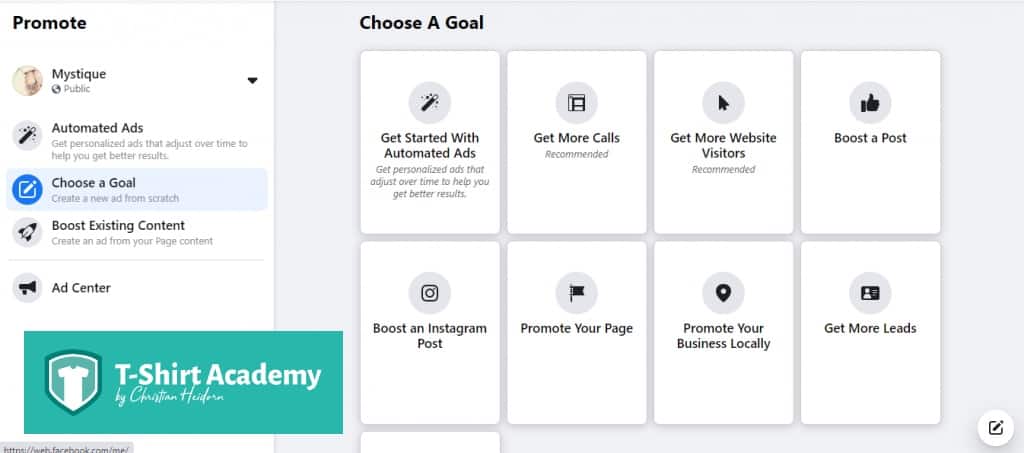 When creating your audience you will need to consider demographics, interests, and behaviors.
Demographic includes language, relationship status, financial status, relationship status, education, and more
Interests – do they follow sports, celebrities e.t.c.
Behaviors – if they enjoy shopping, or traveling
To find the right audience you might need to choose an intersection, for example, people who enjoy drinking beer and people who enjoy sports.
Once you choose your audience, you'll be able to select your Merch by Amazon Facebook ads format.
There are several ad placement formats, you can choose to have it appear on users' news feeds or it could appear on the right column of Facebook pages.
You can try each and see which placement works for you, however, for promoting your Merch by Amazon designs, using ads placed on the news feed is the best strategy.
You can also choose if you want your ad promoted on Instagram or the Messenger app.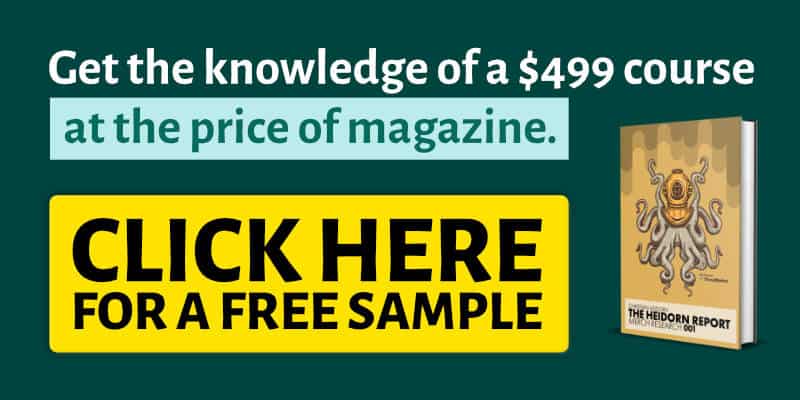 Next, you can set your budget and you can also decide how many days you want your ad to run.
If you are testing different ads or if this is the first ad you'll need to start off with a low budget between $5 and $10 a day.
Have the ad run for at least 7 days so it can have an impact and allow you to gather important data for your future Merch by Amazon Facebook ads.
In the advanced settings, specify that you want PPC ads, that is pay per click ads. 
Now you can create your ad, you can choose if you want to have carousel ads, single image ads, single video, slideshows, or collections.
Videos typically do better as ads on Facebook, however, if you are not able to create videos, start with single images.
Add your copy and your Merch by Amazon Facebook ads will be ready to go. 
In Conclusion
With over 2 billion active users, Facebook is one of the most popular social media networks and is also one of the best platforms for Merch by Amazon Facebook ads.
Their targeting tool is one of the most advanced allowing sellers to target specific audiences who would be interested in their designs.
Merch by Amazon Facebook ads when done well can be one of the greatest drivers of sales for your designs.
As with other marketing platforms, it is important for users to understand what works and what doesn't work.
This can be difficult to determine since each ad is unique and what works for one seller might now work for you.
This could be because of a difference in audience or difference in creatives or difference in the copy.
It is therefore important for users to have split tests to understand what works. 
Split tests allow you to gather data on what works and what doesn't work.
It also saves you a lot of money in the long run because once you establish what works, you can rinse and repeat for future ads.
It's also advisable to make your ad an offer.
By doing this, you will generate a lot of attention to your ad and get people interested.
Make sure that your images or videos are engaging and of the highest quality possible.
Apart from performing well on Facebook, it will create more engagement and this will act as social proof, therefore, creating more interest.
If you are serious about Merch by Amazon Facebook ads, you should look into using lookalike audiences.
Facebook collects data on their customers, they can use this data to determine lookalike audiences.
Lookalike audiences are great for gaining new customers and having a different set of eyes view your ads.
They are also cost-effective.
To find which lookalike audience is the best, create two different sets and test them out to see which ones perform better.
Using Merch by Amazon Facebook ads can be expensive, and if you are looking for a quick marketing strategy this might not be for you.
A lot of testing and studying is required to achieve the success that you want to see using Facebook ads but this takes some time.
Make sure that you have a great listing, good images, and a great copy.
If you cannot pay for Facebook ads, participating in Facebook groups could also create an opportunity for you to showcase your designs to interested audiences.
Facebook provides an opportunity for you to not only get sales but create attention and awareness on your Merch by Amazon designs.
However, many sellers make a lot of mistakes initially and this costs them money and time and they often shy away from creating more Facebook ads.
By following the guidelines detailed above, you will be able to avoid some of those mistakes and create successful Merch by Amazon Facebook ads.