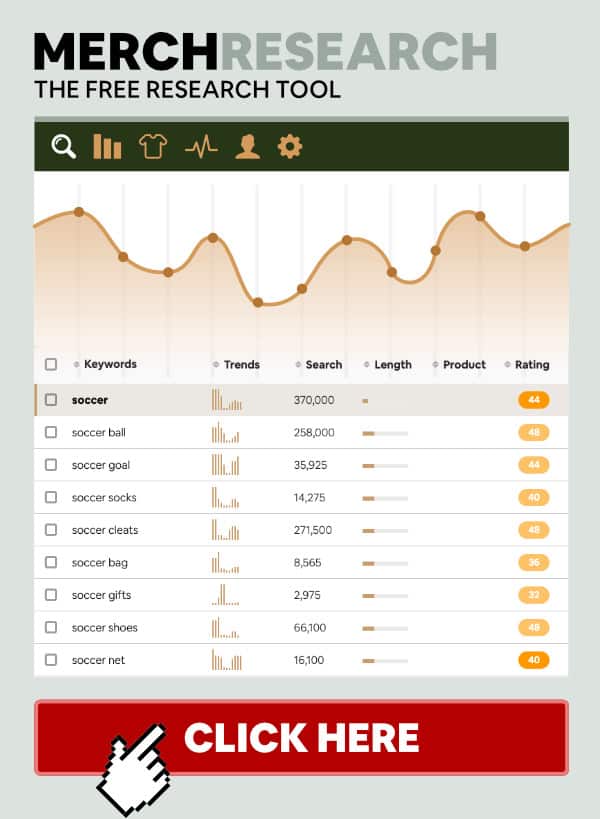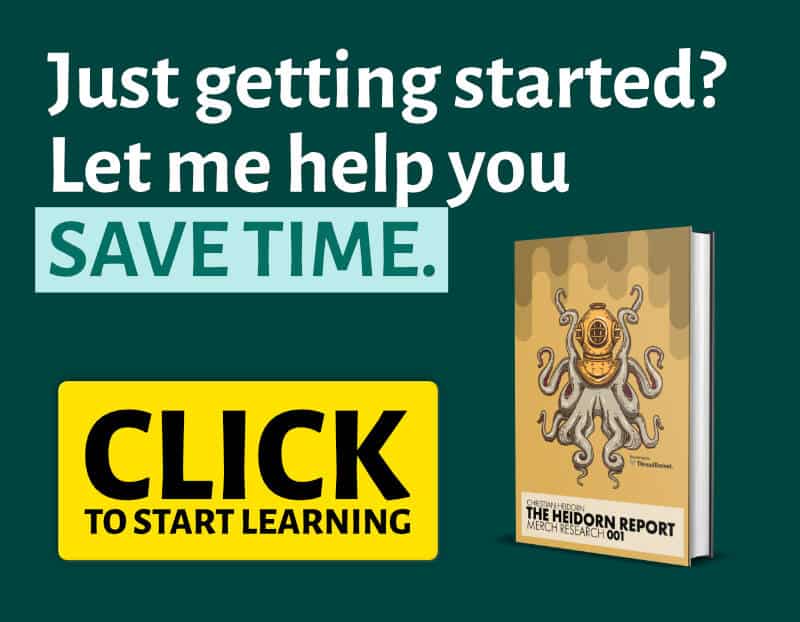 Print on demand and Merch by Amazon, in particular, is incredibly competitive and is only getting more competitive with the number of sellers on the rise. 
One of the best ways of staying ahead of the competition is by conducting thorough merch research.
Most people know that they need to have keywords in their listings, however, that's not enough.
You need to use the right keywords to make sure that your listings can rank higher on Merch by Amazon.
The right keywords used also means that you won't be swallowed by the existing competition, especially if you are new to Merch by Amazon keyword research.
Find The Right Merch by Amazon Keyword Research Tools 
Half the battle is won once you find the right tools and the right strategies for your Merch by Amazon keyword research. 
There are several tools and strategies that are available in the market right now that will help you in finding keywords for your listings.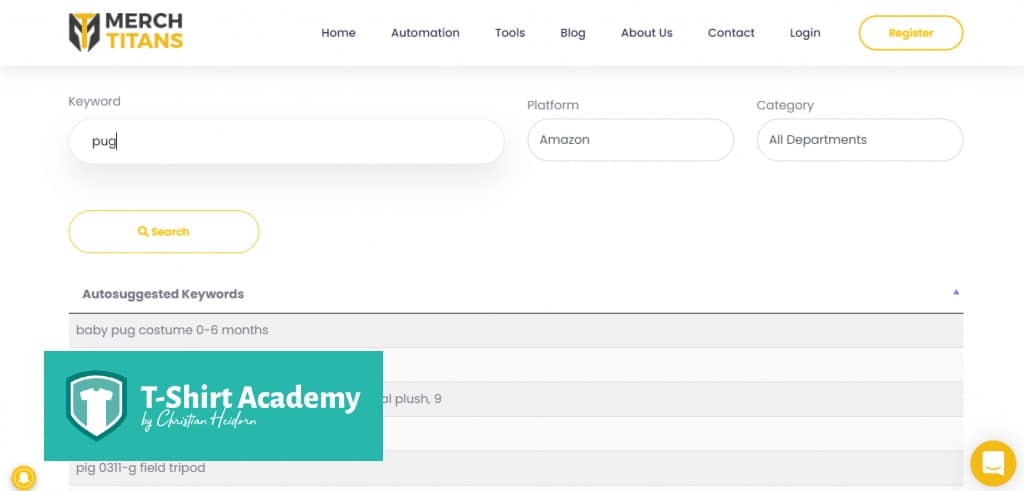 However, just finding the right keyword isn't enough to help your listing.
You need the right strategy reports like The Heidorn Report to help you understand current trends and how those play into your keyword decisions.
The Heidorn Report will also show you the right strategies that you need to implement when creating your listings so you can always stay ahead of your competitors within the same niche. 
Well researched information backed by hard data and facts for keyword trends and niche analysis are offered by this report.
If you want to have access to useful data without going through the arduous process of researching on your own, the Heidorn Report presents all key elements that you may need.
Aside from it there are also other amazing tools available like Merch Ninja and Merch Titans.
These tools will help you conduct your Merch by Amazon keyword research in a short amount of time.
Merch Ninja provides niches that are high in demand with few competitors which can let merchers get more profit.
It also has an interesting function called the "Daily BSR Change View" which lets the user view negative or positive changes with current bestselling designs.
For those starting out or trying to advance to higher Merch tiers this can be an important practice to check frequently.
Another useful feature of Merch Ninja is its trademark checker.
Users can simply copy and paste keywords that they want to double check and the Ninja trademark checker will show any words with trademarks.
But of course, the keyword tool of Merch Ninja proves to be it most enticing feature as it provides full charts of designs with specific keywords.
What's more, users can also enjoy keyword research on three marketplaces: Germany, United Kingdom and the United States.
If you are intent on building and focusing on one of these marketplaces for your business then this tool will prove to be useful for you.
Merch Titans also have a varierty of special features that can provide more insight for your keyword research.
Merch Titans gives users data on how many times a keyword has been searched in google and also the designs or listings associated with that in Amazon.
Finding the right keywords for your business can be a hit or a miss depending on the niche that you are trying to break into.
Using these tools can improve the efficiency of your Merch by Amazon keyword research and cut down on the stress that accompanies new merchers.
Merch by Amazon may be highly competitive but the presence of such tools can ease the climb.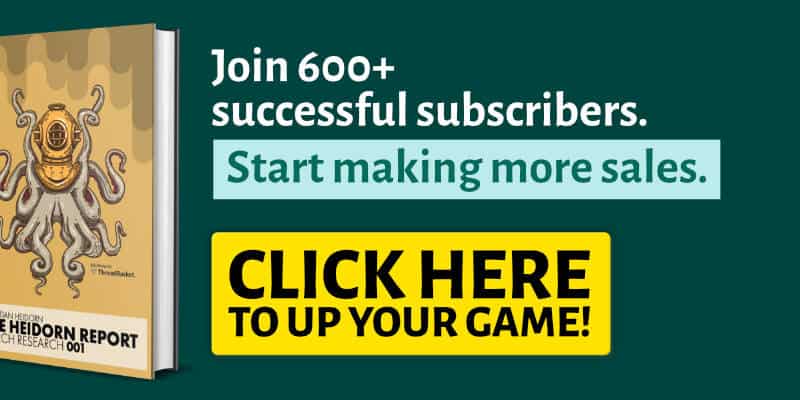 The best tools will give you a breakdown of which keywords are currently popular and will also give you a trend analysis to show you how these different keywords have been performing over time.
If you can't invest in tools, there are several ways of conducting Merch by Amazon keyword research easily and for free.
By searching for a specific keyword on Amazon, other suggestions and variations of these keywords will pop up.
These are usually the most searched keywords that are still in line with the keyword you are targeting. 
Short Tail Vs Long tail Keywords
In your Merch by Amazon keyword research, you will definitely come across both long-tail and short-tail keywords.
The question then becomes which keywords should you use in your listings?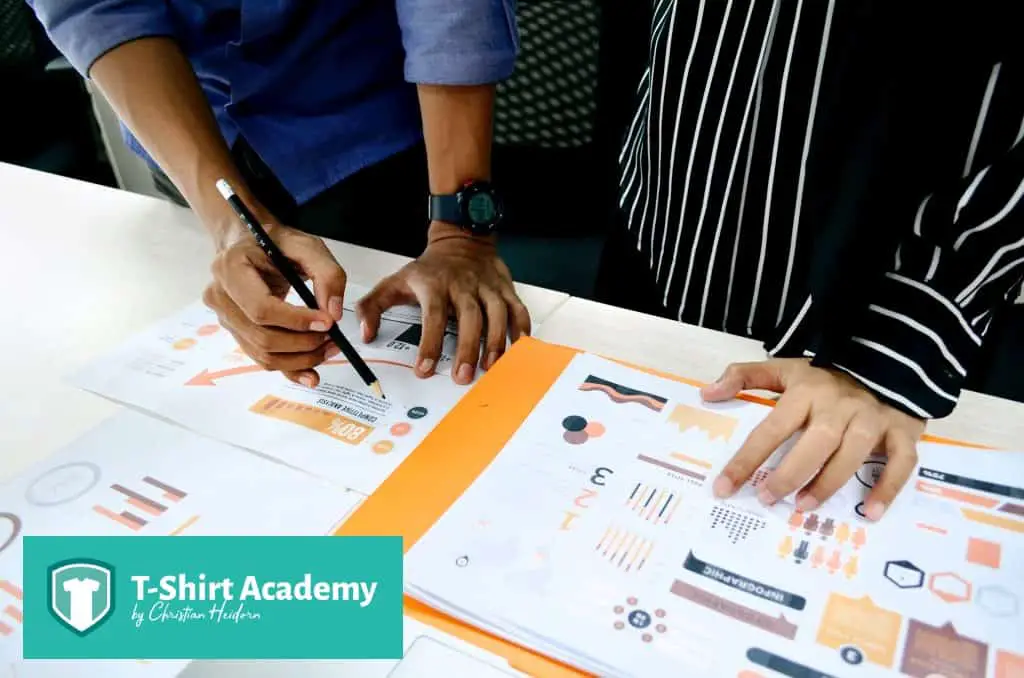 Merch by Amazon keyword research is more than finding the right keywords, it's about finding them and using them appropriately.
Like other online pages, SEO matters on Amazon's website just as much as it matters on Google.
Short-tail keywords are usually the first thing people think of when making a search.
For example, if you are looking for a t-shirt with a pug on it, you might search "pug t-shirts".
Long tail keywords on the other hand are longer and usually contain more than three words. 
These keywords are usually much more targeted and might not have as much traffic as short tail keywords.
The upside of incorporating long tail keywords in your listings is that these keywords are much more targeted.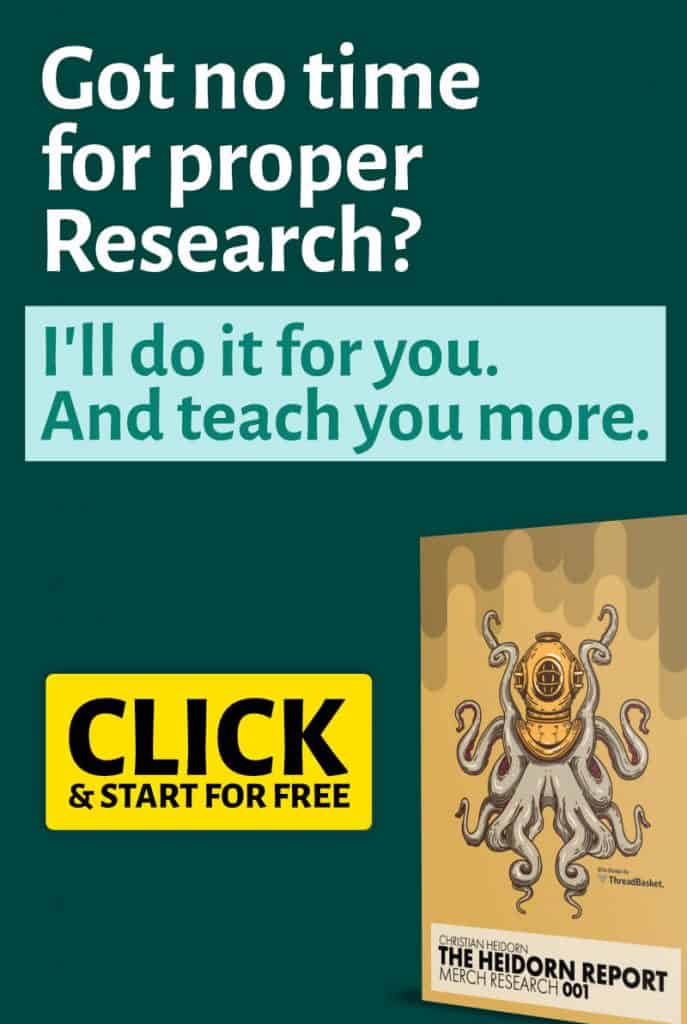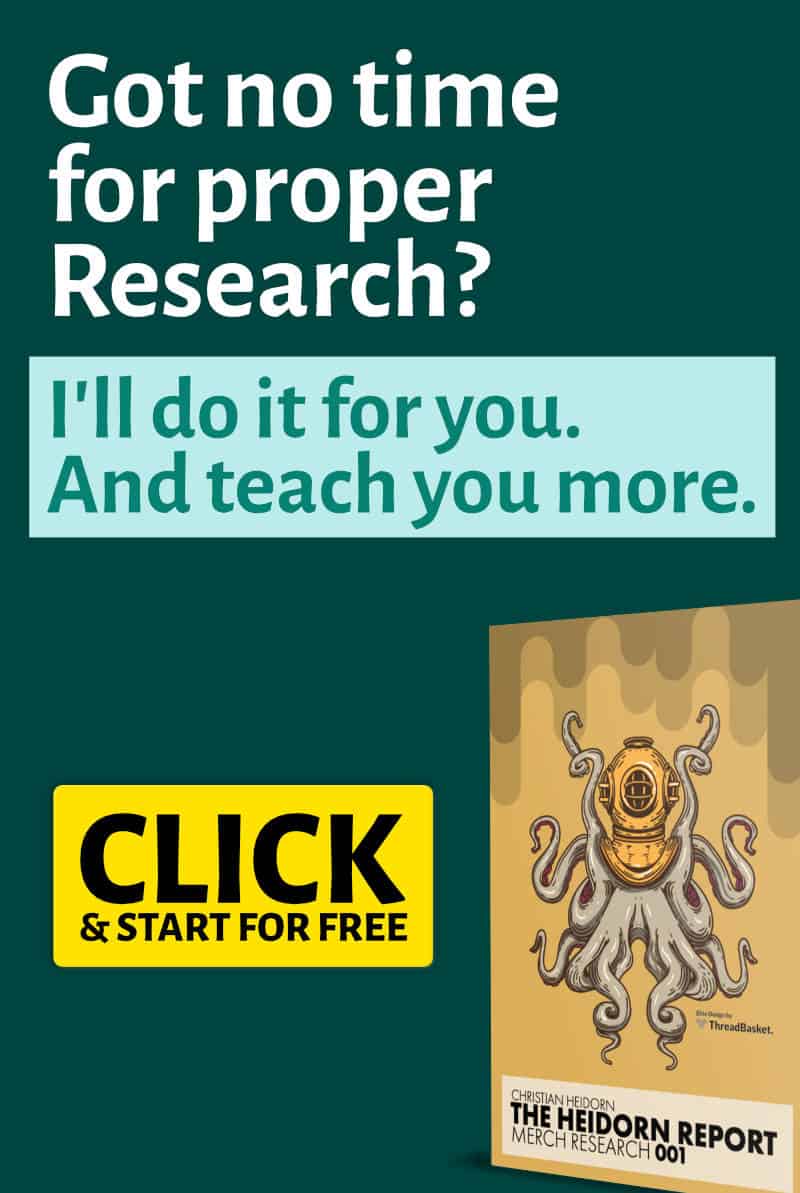 That means the person making the search knows exactly what they are looking for and are more likely to buy from you.
The downside of long tail keywords is that the traffic they generate is definitely lower than short tail keywords.
If you are still new to Merch by Amazon, only using short tail keywords means that you will be competing with other seasoned sellers and your listing might disappear in the sea of other listings.
The best thing to do for your Merch by Amazon keyword research would be to use a combination of both short tail and long tail keywords. 
Keyword Volume
Keyword volume is another factor that you need to take into consideration during your Merch by Amazon keyword research.
Finding high-volume keywords is easy with most Merch by Amazon tools, but only using high-volume keywords could work against you.
Of course, you don't want to use low-volume keywords but you want to also use keywords with a lower volume so your listing can have a higher chance of ranking with that keyword. 
Although a keyword might be high in volume, how relevant is it to your product?
Make sure that the keywords you are using are what your customers are already searching for.
The goal when conducting Merch by Amazon keyword research is to reach the right customers and not all customers.
It is better to be specific and target the right audience to increase depth and value to your listings.
High-volume keywords are extremely competitive and might not be the right fit for your listing.
What To Consider
Before and during your Merch by Amazon keyword research, it is important to take into consideration of the following factors.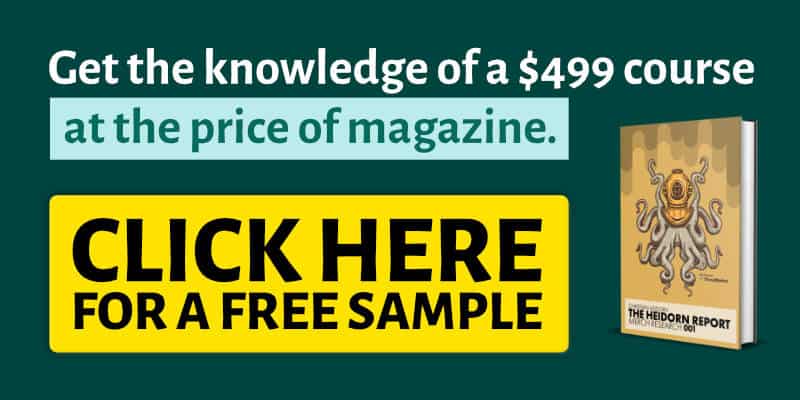 Who is your buyer?
What are your competitors doing?
The features and benefits of your products.
By understanding these three points, you'll be able to know what your customer wants to see and why they would want to buy your products.
Focusing on these will shed light as to what competitors within your niche are doing and the keywords that are helping them rank higher.
Understanding your buyer will not only help you find the right keywords but will also help you know how to write your product descriptions in a way that speaks to them.
Product descriptions serve as the flesh and blood of your listings so make sure that these are short but concise with useful and witty information.
At the end of the day, sales are important on Merch by Amazon and your Merch by Amazon keyword research should help you accomplish that goal. 
In Conclusion
There are a lot of factors to consider when conducting your Merch by Amazon keyword research but this blog should give you a way forward.
Keyword research might seem simple but there are a lot of considerations you need to take into account.
It's not about simply finding keywords but knowing when to use them and how to use them.
One should never underestimate the importance of thorough research when venturing in this platform.
Knowing the movement of a collective group of individuals and paying importance to their interest will always be essential.
This is why starting your journey to Merch by Amazon will always be challenging but worthwhile.
If you find this information overwhelming, The Heidorn Report is a great resource that breaks down different strategies so you can know just what is right for your Merch by Amazon business.
To understand more about keywords, SEO, and the right merch research free tools for your Merch by Amazon or print on demand business, check out some of our other blog posts.