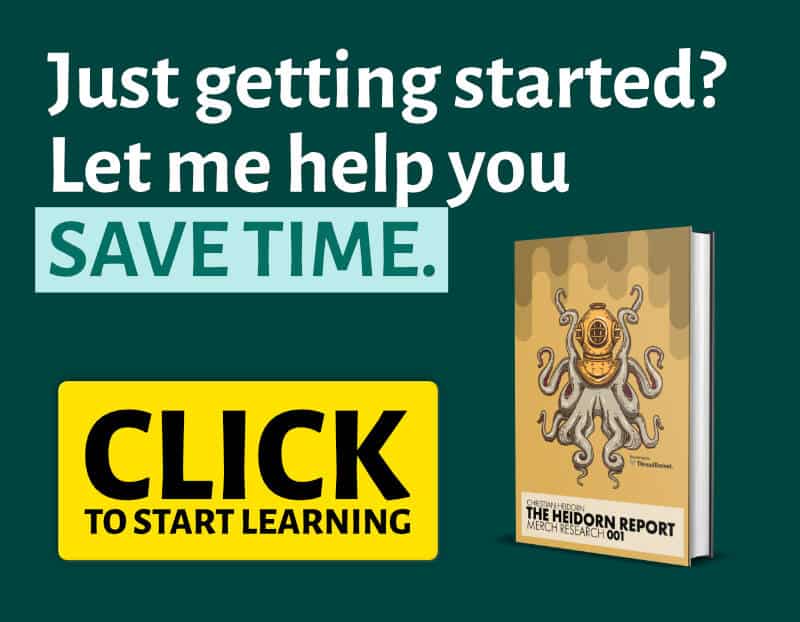 This Merch by Amazon guide is a compilation of the tips and startegies that you need to know before setting up your account.
Merch by Amazon is one of the most popualr platforms in the print-on-demand industry.
With the quick growth of e-commerce and associated marketing trends, Amazon has not only been able to rise but also dominates the online market.
Moreover, they have come up with easier ways to improve your designing skills and making them profitable.
It has done this through Merch by Amazon, a platform that eases the burden of logistics to allow creators to focus more on their designing skills.
If you're already familiar with Merch by Amazon and are looking for an extremely detailed walkthrough of everything you need to know, then our ultimate guide to Amazon Merch might be right for you.
However, if this is all completely new to you, stick around and take the easy route first by reading our comprehensive Merch by Amazon guide. 🙂
What is Merch by Amazon?
To start off our Merch by Amazon guide, Amazon Merch also referred to as Merch by Amazon is a print in-demand platform. This was launched in 2015 by Amazon to enable designers to sell their artwork by uploading their designs.
Initially, the program targeted T-shirt designs alone, but it has advanced and expanded to include other items in the clothing industry.
These include standard and premium tees, long sleeve shirts, sweatshirts, and hoodies.
Essentially, what Merch by Amazon does is allow designers to create and upload their designs for listing on Amazon without having to pay even an upfront fee.
The sellers get paid once a customer picks their models to be printed.
The entire process works in a simple way.
Create your account and upload your designs to the platform
Pick what product type you wish to sell
Upload your design onto the product type and select the colours that look best on that product
Assign it a price and title
Publish it on Amazon
Once you have done this, your product will be available for search on Amazon website.
Moreover, you will earn money through royalties for each of your product design sold via Amazon Merch.
Unlike before when this program was open to all, it is currently available on an invite-only basis.
As such, you have to apply for an account.
Once you apply, your application will be approved within a few days.
Keep in mind that this program never stops to grow.
As such, Amazon has built more facilities to store printers that run 24/7 for printing your designs.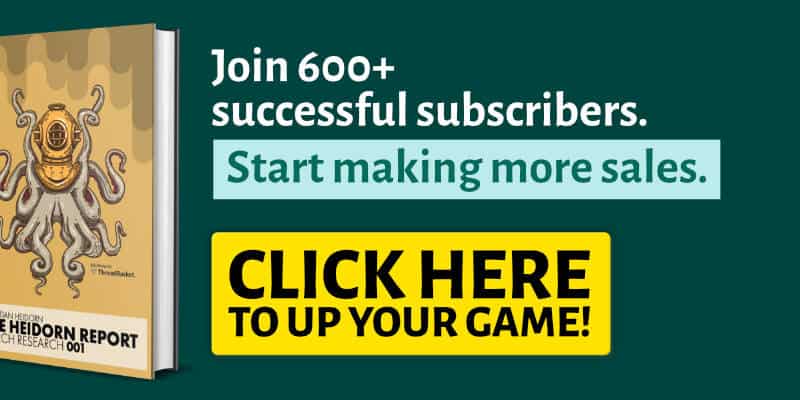 Setting Up Your Merch Account
In this Merch by Amazon guide, we have simplified the steps required to set up your Merch account;
How to Sign Up
Signing up on Amazon Merch account is a simple process.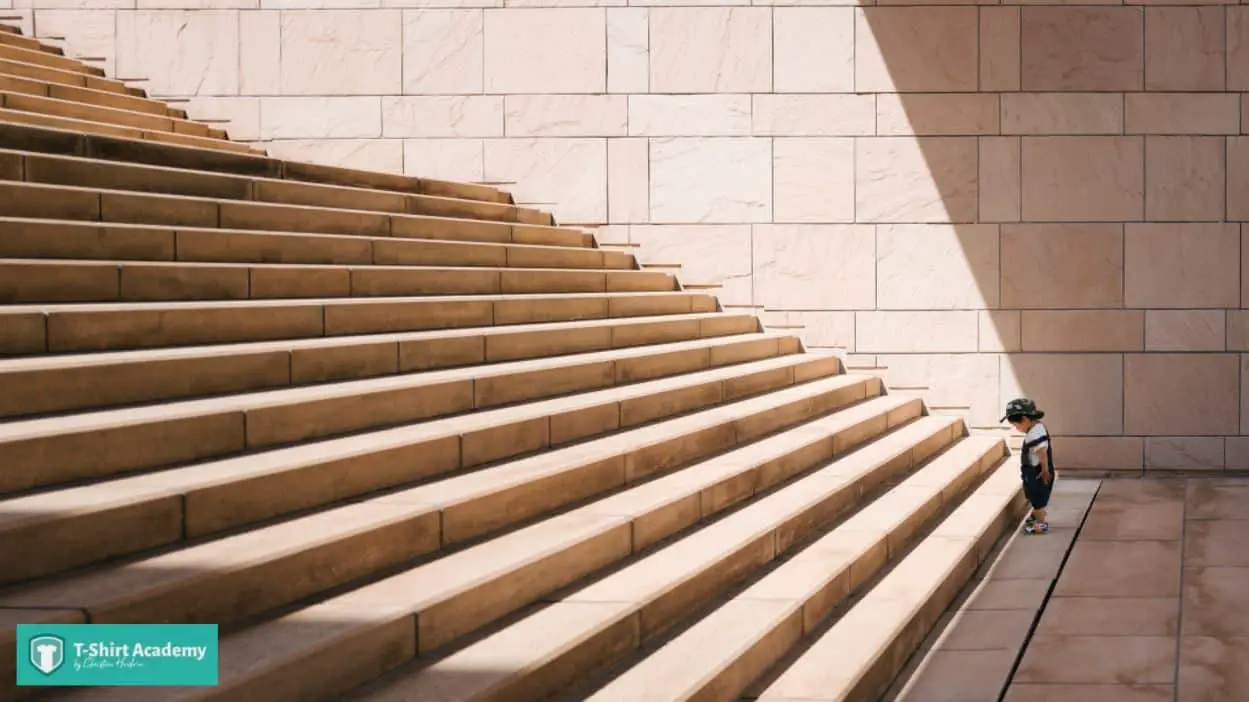 In fact, the entire application process shouldn't take more than 10 minutes to complete.
Step 1: Fill the information below to complete the sign-up
Business contact information
Bank account and routing numbers
Tax identification number
Step 2: Request an invitation
Head over to https://merch.amazon.com/landing page.
You will find an orange request invitation button located on the right side of the page. Click it to request an invitation for your account.
Step 3: Sign in to your Amazon account
This can be a buyer's account, a seller's account or a new account specifically created for Merch by Amazon.
Step 4: Start your application
Once you sign in, you will be asked to fill out the information about your company and banking information before taking a quick tax survey.
Step 5: Take the tax questionnaire
Once you have filled your financial information, you will be required to carry out a tax survey.
If you aren't based in the US, however, Amazon will withhold up to 30% of the profits you make for tax.
Completing the Request Invitation Form
The request invitation form often requires your company or business information.
However, if you don't have a company set up for Merch by Amazon, you can simply fill in your name.
This is because the platform allows you to work as a freelancer.
Ensure all your contact details are correct to avoid any legal issues.
Moreover, it will raise the chances of acceptance for your application.
Fill in your tax information and contact information and send your invitation request.
How to Complete the Merch by Amazon Request Invitation Form
In this Merch by Amazon guide, we have compiled what needs to be done for completing the invitation form. For this form, you are required to fill out three sections.
Depending on your business or experience, you may need to fill the form differently.
Industry type: In the drop menu, there are a few options to pick from. If you have used your name in filling out the application, it is recommendable to choose a novelty T-shirt business. But if you used a company name, just pick small business from the drop down.

Organization name: This is where you enter your business name or your name. If you entered your name on the first page in the application form, enter the same here. If not, use your business name.

Additional information: Here, you want to include all the important information that will help you stand out from other applicants such as websites and print on demand artistic works that you have done previously. This is where to include that kind of information.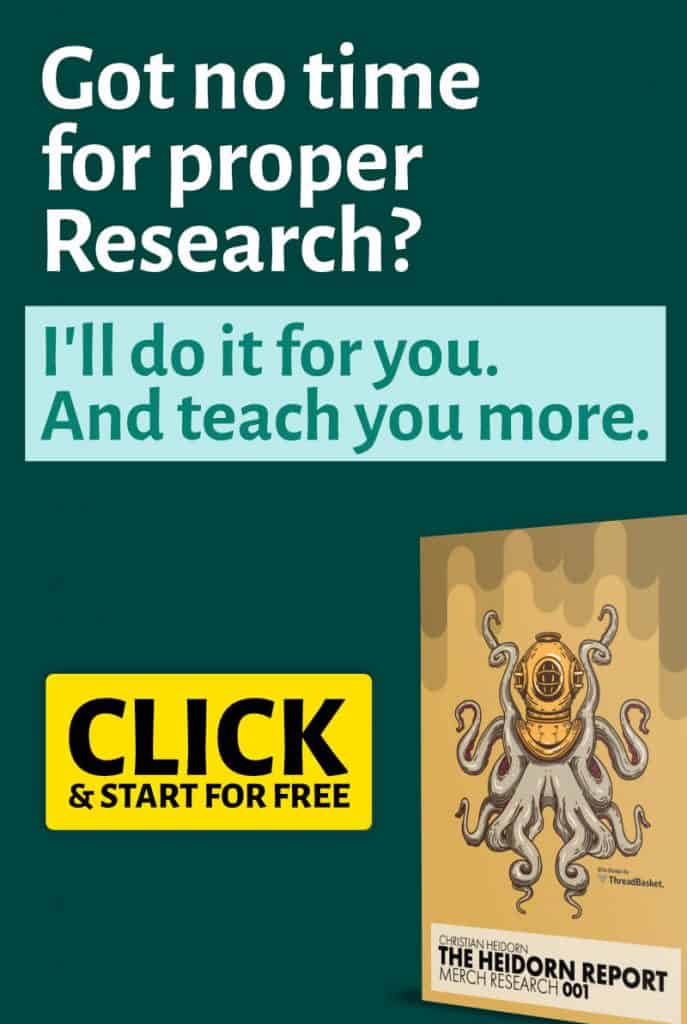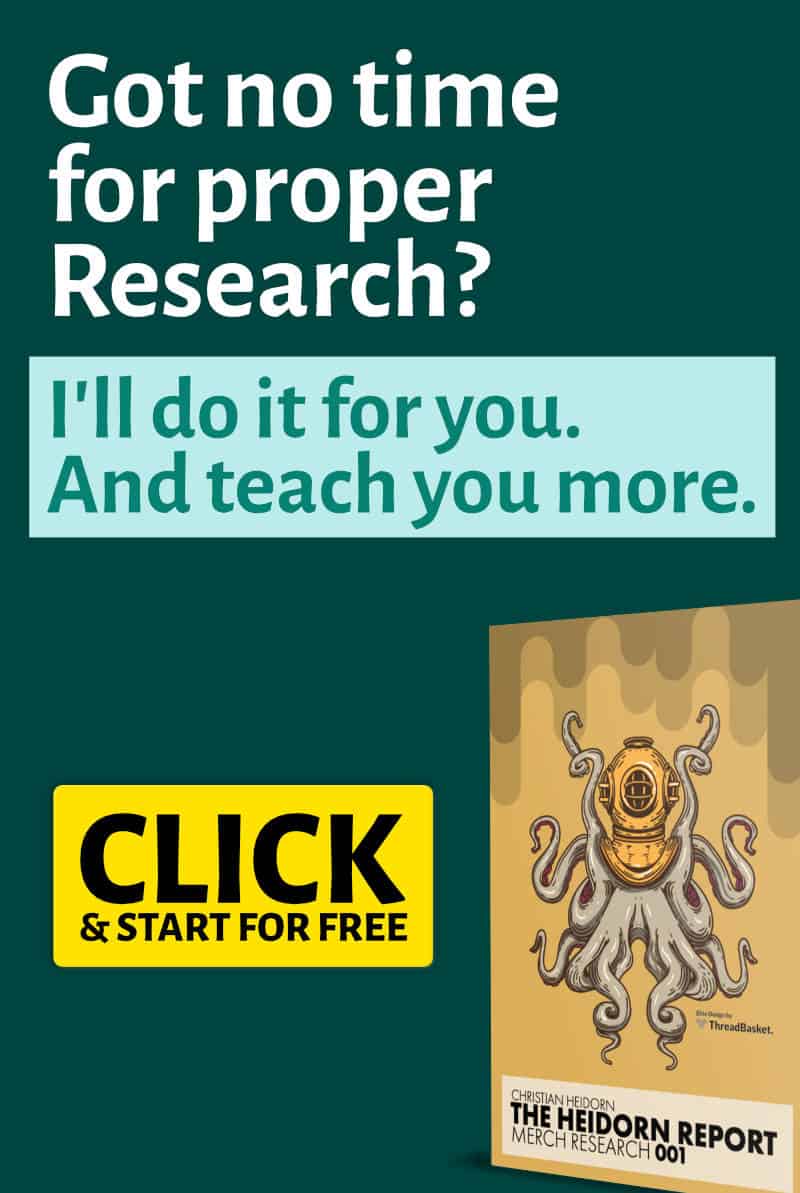 How to Get Amazon to Accept Your Application
Whether you are a newbie or an expert designer, you can get yourself accepted by Amazon.
A crucial thing to remember in this Merch by Amazon guide is to be as transparent as possible when filling out information. Integrity is the key!
If you cheat the system, you will be thrown out of the game.
Therefore, ensure you have tangible points when appealing to Amazon on why they should keep you.
If you own a website or a professional portfolio, link to it.
The Amazon Merch team will be eager to know whether you already have a significant following.
This will increase the chances of your approval because it will bring them more traffic.
Along with the links, consider putting more relevant information like licenses to your designs or trademarks you may own or persons who work for you and have artistic talent.
Merch by Amazon Guide to Dashboard
As a beginner, it is important to get familiar with all that is on the dashboard of Amazon Merch, where to get certain things, and how to get everything working together.
Once you log in, ten slots are available for you to access.
Your account will be tiered up once you make ten sales.
As such, you will be able to add more designs to your new slots.
On your dashboard, you will be able to see your products and the sales you make.
On the left side, recent activities can be seen while on the right are your messages.
You will also be able to see products against your daily put-ups and the slots available for you.
Creating Your Design
To help you through this Merch by Amazon guide, if you want to upload designs, just go to "create" page.
The uploading process is pretty straightforward.
All you need to do is access the drop-down menu and select the product type you intend to upload.
Mock it up and see how the design looks on the product before publishing.
With the help of illustrator, Photoshop or GIMP software, you can then create your designs.
Here, you will find the design requirements recommended for Merch by Amazon.
These requirements make it easier for anyone creating designs since they also provide pre-made templates for you to use.
Once you have created the design, you will be required to set the price along with other details.
After this, your design will be ready for publishing.
Managing Your Inventory
Another helpful step in this Merch by Amazon guide is how to manage your inventory. This tab offers you the ability to keep track of all your uploaded and in-line designs.
It gives you complete detail of status like price, time, and actions for your designs.
On the tab, you will also see the status of each of your designs.
When you upload the first design, you will find out that it goes to "Under Review" status.
It's from here that the product proceeds to "Started Processing" and finally to "Processing."
When it goes live, the status will equally change to "Live."
You, therefore, will be able to check the shirt's listing where customers see and buy from by clicking the hyperlink.
Analyse
This tab shows you the product's status and earnings.
If you want to see how much you have sold, click on the "Earning" tab at the top.
It is advisable to check this tab at least once a day.
Resources
The resource tab is located right at the top of the page.
It contains content policy and best practices documents.
Learning resources play an important role in your long-term success in this program.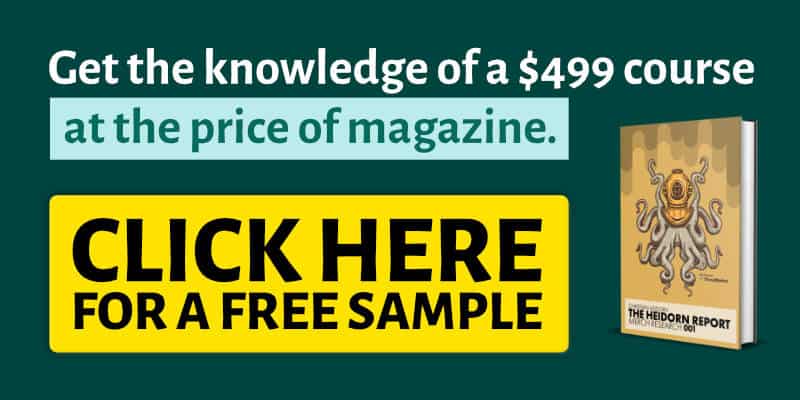 How to Calculate Your Royalties
Calculation of royalties is done by comparing payments with the sales of designs on the dashboard.
However, once you get used to calculating the royalties, it becomes easy for you to use the dashboard and royalty calculator.
Click on this page and learn more on calculating and seeing your earned royalties.
Understanding Copyrights and Trademarks
To understand copyrights and trademarks, our Merch by Amazon guide details what needs to be taken note of. Trademarks and copyrights are very important because they contribute to intellectual property protection.
However, they are designed to protect different kinds of assets.
Copyright mostly protect literary and artistic works and materials.
The trademark, on the other hand, is designed to protect names, logos, slogans and brands.
In Amazon Merch, you don't have to worry about copyright as long as you don't plagiarize other works.
But when it comes to a trademark, you should pay more attention since it goes into your market designs.
You will have to pick slogans, taglines and design tags along with other amendments.
You must ensure that all the content is original, authentic and fresh.
Counter check carefully before moving to the text since this will keep you away from legal issues and ensure your account is safe.
Use "Trademarkia" to confirm your content isn't copyrighted for other businesses.
Moreover, the tool will give you fresh and original ideas that may suit your business.
Understanding Best Seller Rank
The bestseller rank is a metric tool designed by Amazon to analyse and show how sellers are performing.
Essentially, it ranks the seller with each product relative to a specific category.
As such, the rank may vary depending on how other products in the category are performing.
This is to say that the best seller rank fluctuates with your sales volume.
Research Niches
To raise your chances of success in Merch by Amazon, you will need to carry out a market research in order to identify your client's needs.
Unravel where your clients are spending most, analyse your potential competitors and identify your client's pain points.
Google keyword planner or Google Adwords can provide you with the right categories or keywords that you can search on Amazon.
You can then open them and explore each page, move to their product descriptions in their listing, look at their bestseller rankings and plan diligently.
Speed Up the Research
Once you succeed in building your initial earnings on Amazon Merch, you can now move to scale up.
This would be probably the best time to expand and grow.
In our Merch by Amazon guide, it is advisable to spend more time smartly by doing keyword researching.
Do not forget to monitor your competitors as you get closer to your customers.
Analyse statistics with Merch Informer to save time.
Thereafter, collect all the information to form a long and detailed spreadsheet to come up with a great marketing strategy.
With the right strategy, you will be able to get everything right before your customers' eyes.
Designing and Outsourcing
Now you have a rough idea on how Amazon Merch is operating through this Merch by Amazon guide, it is time to get your immaculate designs uploaded.
After all, this is what you intend to be selling.
You can either make the designs by yourself or outsource.
Selling on Merch by Amazon will depend on how creative your designs are.
If they are funny and comical, there are high chances that people will voluntarily buy them.
Outsourcing your designs is also a good and convenient way to get quality, original, and diverse designs.
After all, your aim is to create great designs that are appealing to your customers' needs.
Better yet, your designs should be different from what is being sold on the same niche.
Keyword Optimizing Listings
Now that you have your designs ready, it is time to get them out to the millions of people on Amazon. Our Merch by Amazon guide summarizes the tips for optimizing your listings.
You can upload your product by following the simple steps below:
Upload the image
Set the colours
Fill out listing information such as price, brand, bullet points, title, brand and product description
Price
Price is what determines if your product will sell or not.
Customers will look at your design and decide whether it is appealing.
Your priority should be getting the best designs that grab the shoppers' attention. merch by amazon guide, merch by amazon guide , merch by amazon guide , merch by amazon guide , merch by amazon guide , merch by amazon guide , merch by amazon guide, merch by amazon guide , merch by amazon guide , merch by amazon guide ,
Thereafter, set the product price to be as moderate as possible in order to get more sales.
Brand Name
The brand name also goes into how your product will rank.
For better ranking, ensure that the brand name you enter isn't trademarked.
Title
This is the most important aspect that will affect the ranking of your products on Amazon Merch search results.
Keywords play an important role in getting the rankings right.
This means that getting the right, unique and relevant keyword for your title will make your product accessible.
Bullet Points
Bullet points are great when highlighting the features and benefits that come with your product.
Customers mainly focus on the bullet points, especially when they are scanning through your product page.
As a result, tell your customers what they stand to benefit from your design in bullet points.
Description
Making your product description appealing and easy to understand is a great way to convince a customer that your design is the best thing they should have and that it is worth their money.
Scale Up
Getting a better performance on Amazon Merch is all about numbers.
As such, the more designs you have on your dashboard the more your account gets ranked and optimized.
As a result, the more designs will be bought from you.
Amazon is offering the best platform where you can upload your quality pieces of artwork and be sure to get a good market.
This means that you will be able to sell your designs to a wide audience without shipping the products yourself.
Where do you find a better deal than this!