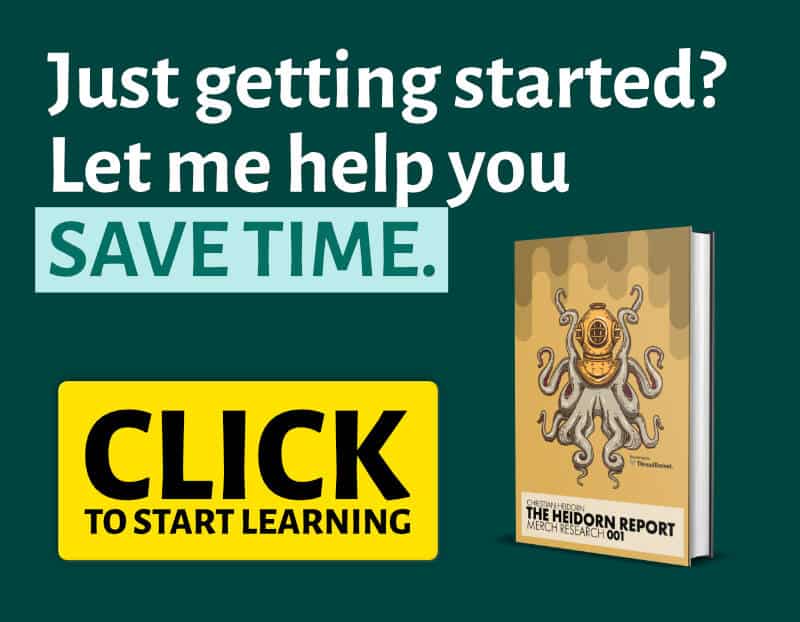 Orbitkit is yet another Merch by Amazon integration that works to help merch sellers upload their png designs onto various products on Amazon.
It was founded by Jeff Schnitzer and Ray Vanderborght, two software developers.
Unlike other print-on-demand integration tools, Orbitkit works with several POD platforms apart from Merch by Amazon.
So how exactly does Orbitkit work?
What Is Orbitkit?
Orbitkit is a software program that drastically improves your experience as a print on demand seller.
Many merch sellers sell their designs and products onto different platforms to maximize their sales.
All these platforms have different rules and guidelines on what types of designs sellers can upload and guidelines on how those designs should appear.
This can make the upload process tedious and time-consuming.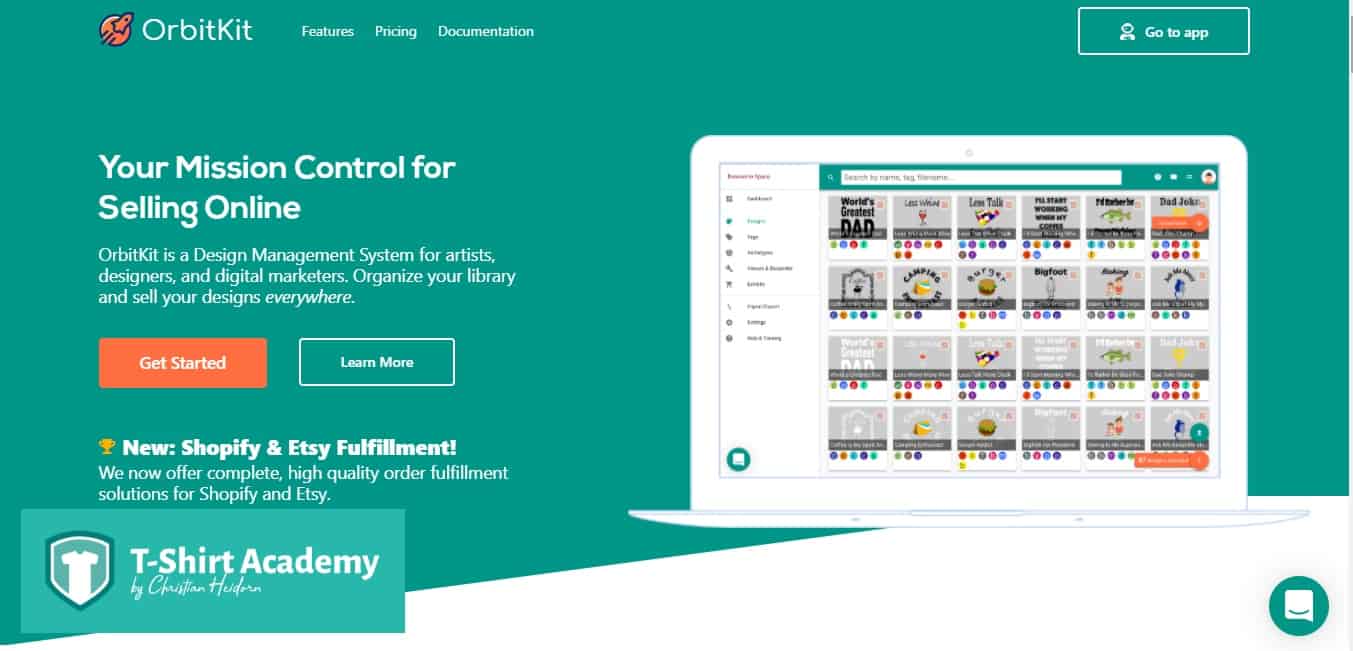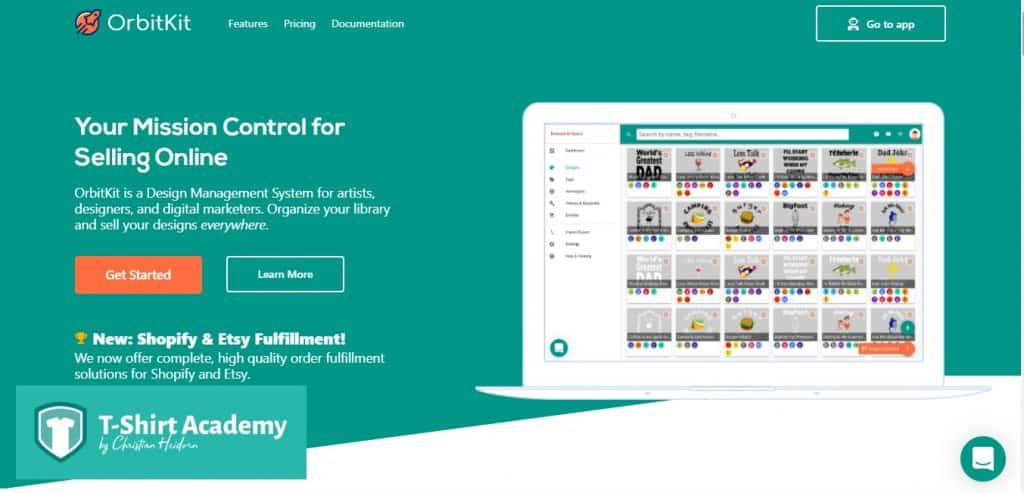 Many sellers have to painstakingly upload individual designs onto all these platforms.
If you compare the time spent and the sales made, you might choose to focus your effort on one or two print on demand platforms.
Orbitkit was created to be the solution to this problem.
Orbitkit is a central platform where sellers can upload their designs and bulk upload them onto several print on demand platforms including:
Redbubble
TeePublic
Printify
Spreadshirt North America
Spreadshirt Europe
CafePress
Society6
Inktale
Fine Art America
Teespring
Designs by Humans
How Does It work?
To start working on Orbitkit, you have to configure all your print on demand platforms onto the platform.
You do this by getting onto one of these platforms, create a sample listing from each POD platform, and copy the URL onto Orbitkit.
This template will then be used for all of your future designs.
Once you have these templates on the software, you can further customize these templates according to your specifications.
For example, some designs work with a certain background and you will create a template for these designs.
You can also group niches, for example, women's designs, kid's designs, animations, etc.
This is what Orbitkit refers to as Archetypes.
Upload Designs
Once you have set up your account, it is time to upload your designs through a simple drag-and-drop system.
You can create a listing of your designs and also add in important details such as; Title, Description, Keywords, and Tags.
After creating a complete set of designs with all the necessary specifications, you can then choose where to send them to.
After this, the uploader will do all the work and upload your designs onto your platform/s of choice.
Additionally, you can also choose which product sets you want your designs to appear on.
If you have several designs to upload, you have the option of using CSV files to bulk edit.
You can customize keywords, titles, and descriptions on these files before upload.
It also lets you synchronize changes to your design across all your listings.
Orbitkit Terminology
Orbitkit has its own unique terminology that is different from other print on demand platforms.
Venue: Venue is a specific account on a print on demand platform.
For example, a seller might have more than one Redbubble account, each of them will be referred to as a venue.
Blueprint: Once a design has been uploaded to a print on demand platform, a blueprint is created.
This blueprint records the price, color, product assortment, and others.
You can then use this blueprint for other products.
Archetype: A collection of blueprints from different venues is known as an archetype.
Exhibit: This is a design that has been published or will be published onto a venue.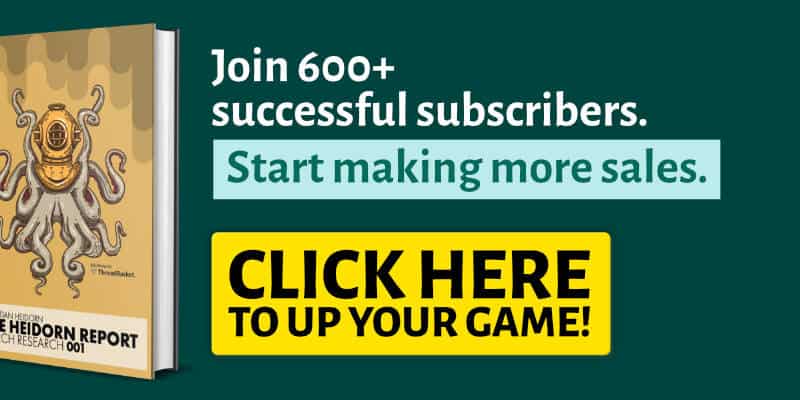 Perks of Orbitkit
Orbitkit comes with a wide range of benefits.
The most obvious one is that it makes it easy for sellers to upload their designs to various print on demand platforms on the internet with just a few clicks.
Once you have a system in place, you will save yourself time and energy and you will be able to focus on other aspects of your business.
This will ultimately mean that you can make more profit since you will be able to reach more customers.
Orbitkit's software is user friendly.
Once you have connected all your print on demand platforms to the software, it drip-feeds new designs onto these platforms at your choosing.
If you have multiple accounts in one POD platform, this will not be an issue.
All you need to do is connect both accounts to Orbitkit.
Orbitkit is a cloud-based software and once you have uploaded your design, you do not need to keep your PC on for the designs to be uploaded.
You can upload your designs to the highest resolution possible.
Orbitkit will scale these images down for platforms that are not able to handle large files for example Spreadshirt.
It also charges users on a month-to-month basis.
This means that you can cancel your subscription at any time.
You can also upgrade or downgrade your payment plan easily.
Orbitkit also values your data safety.
Their servers are secured by Google, and they are also hosted by Google.
Access to your account will be protected through Google's authentication processes which are among the best globally.
One of the greatest benefits of this software is that they allow users to import their own databases for your custom formats.
Unlike other bulk uploaders like Merch Titans, Orbitkit keeps working even after the initial upload.
It will keep adding forgotten tags, change your product assortment, and experiment with different pricing if needed.
Orbitkit can also change spelling mistakes made on descriptions.
It will also automatically change a title description or tag used on all your products.
You can save your text in multiple languages including; English, German, Spanish, and French.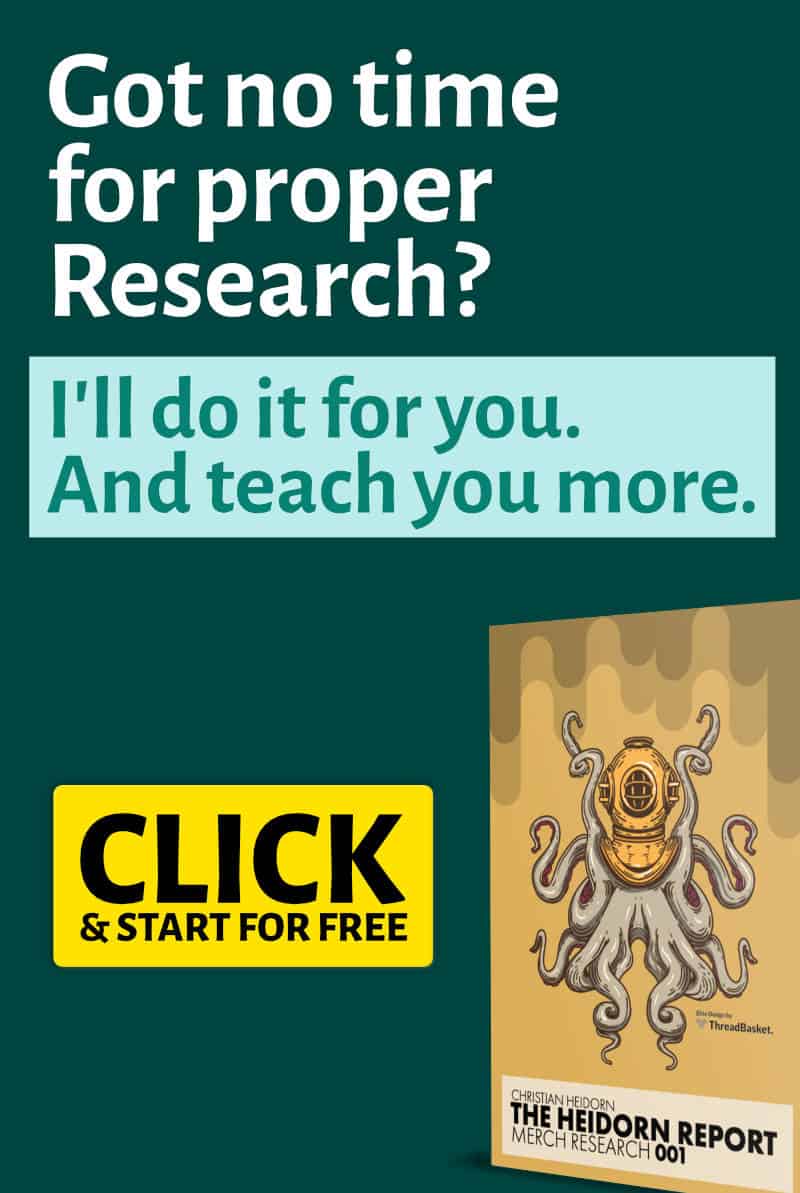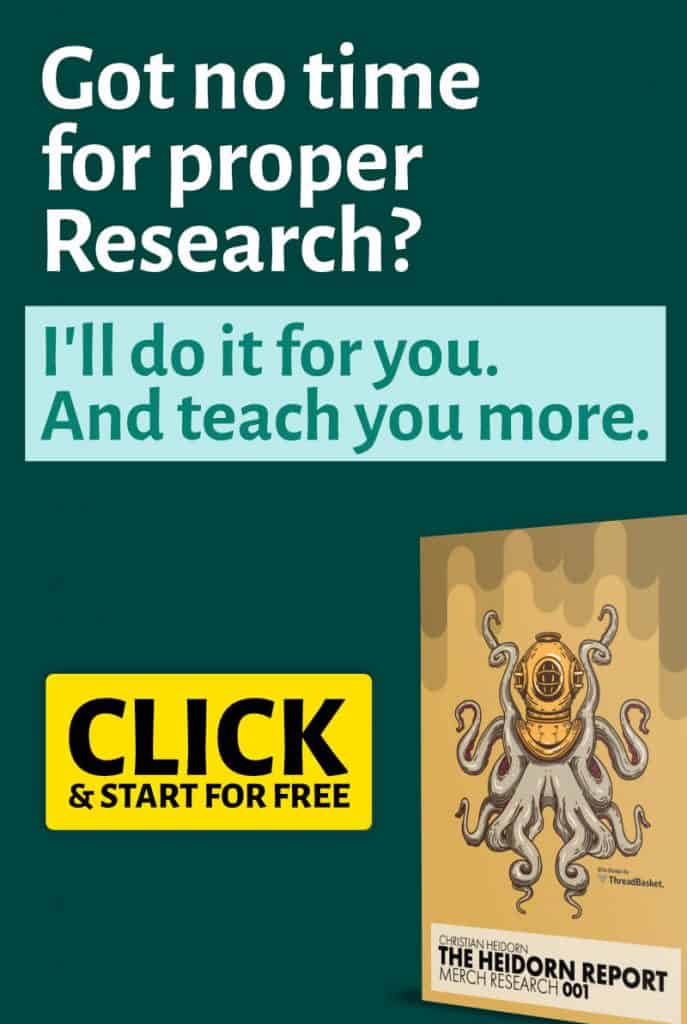 Drawbacks of Orbitkit
The ability to update tags for all their product listings is a perk of Orbitkit.
However, it saves your tags in a numbered system meaning that your top keywords will be at the top of all your product listings.
This means that If you place "The Office t-shirt" ahead of "Sitcom shirts", it will be listed this way on all your products that have these two tags.
If you change the order, it will be applied to all products with the tag.
This can be disadvantageous since you might not want the tags to be listed in this way for all your products.
Tags for each product are differ depending on what people are searching for.
The one size fits all approach is a key selling point for the software, however, this is also one of its biggest disadvantages.
All print on demand platforms are unique and what works for one might not necessarily work for another.
Print on demand platforms have different requirements and their algorithms are also different.
This means that your designs and products might achieve success on one platform and not on others because you might not have met the requirements or taken the necessary steps required for you to succeed.
Some users find the terms used on the platform to be a bit too complicated for the average user.
The pricing is a bit on the higher end, especially for the Pro plan.
Successful Orbitkit Strategy
It is recommended that when you start using this integration, you link it immediately to all the print on demand platforms that you are on.
If you add them one by one, you will find that some desintegration;ign specifications do not work on other print on demand platforms.
By integrating them all with Orbitkit at the same time, you will be able to find a design template that works perfectly for all these platforms.
This will save you a lot of time and energy since one size will fit all.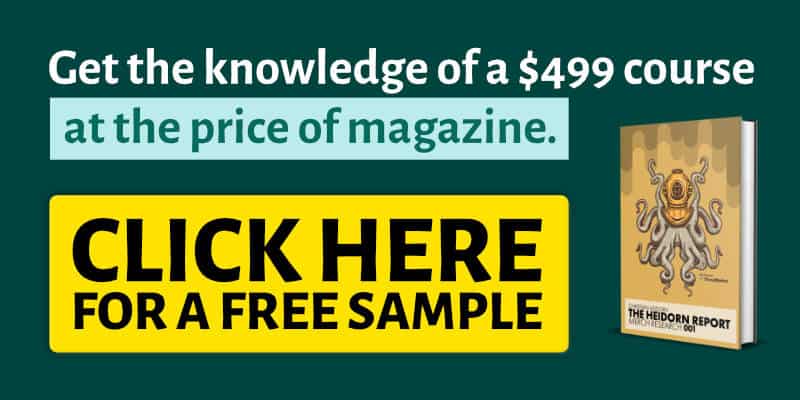 Shopify and Etsy
If you are also a seller on Shopify and/or Etsy, Orbitkit comes with a high quality Direct to Garment print service where you can sell your products.
As mentioned, they have extremely high-quality DTG prints, and these are created using the most modern DTG machines.
They assure sellers of a fast turnaround time, even during the COVID-19 pandemic, shipping orders were fulfilled in under 36 hours.
It comes with multiple product listings.
It comes with a manual entry order system for marketplaces that are outside the United States.
Pricing
Orbitkit comes with two monthly plans.
The Starter plan and the Pro.
The Starter plan goes for $29 a month and the benefits include;
Access to all available platforms.
An unlimited number of users.
5 designs published per platform per day.
Email and Live chat support
Access to a Facebook support group.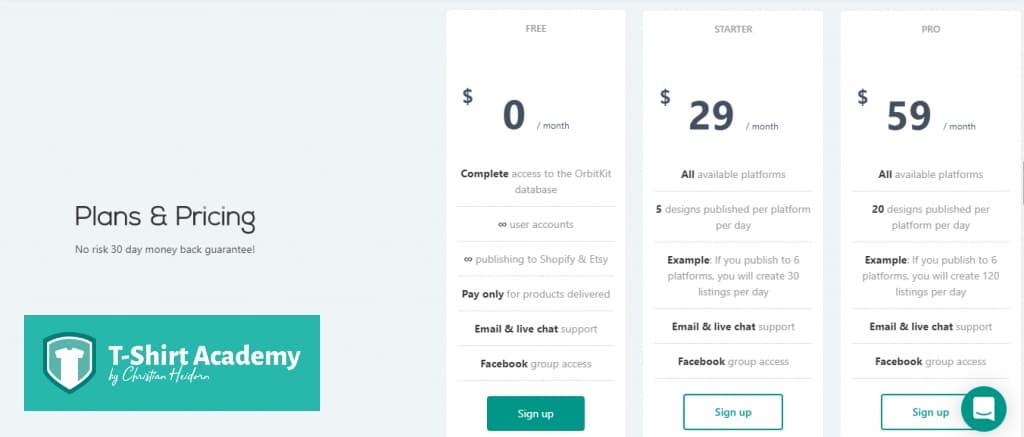 The Pro plan costs $59 a month and the benefits include;
Access to all available platforms.
An unlimited number of users.
20 designs published per platform per day.
Access to email and live chat support.
Access to a Facebook support group.
It is important to note that you can continue queuing designs despite the daily upload limit.
That means that you will not have to log in every day to upload new designs.
You can queue all your designs at one go if you wish.
Orbitkit also has a free plan that users may want to try out if they also have Shopify and Etsy stores.
Getting a free account, however, means that you will not be able to access other print on demand platforms.
However, you will still get access to the users' Facebook group and the email and live chat support offered to paying users.
If you decide to pay for a subscription, you get a 30-day money-back guarantee if you are unsatisfied.
Verdict
Orbitkit is an integration that will definitely speed up your upload process and make your work easier.
By reducing the time spent on upload, you will be able to focus on important aspects of your print on demand business, for example, design and SEO ranking.
Since you have already created your keywords and product listing, you will only have to upload your designs and choose which platforms to send them to and the tags you want to use.
Many sellers have a spreadsheet of important details of their designs, Orbitkit allows sellers to import their files and manually add these details to their products.
They are also careful not to upload several times a day this will prevent your account from being flagged.
Orbitkit has an amazing technical support team that is readily available to help sellers.
The team is also open to suggestions and feedback.
They also have a closed Facebook group where members offer help and advice to new users.
It should be noted that although Orbitkit does not have a tool that can detect copyright infringement, if it is discovered that your designs are infringing on other's rights, your account will be terminated and they will pull down any content that you have published through the software.
Although this integration may be on the higher side, it is worth looking into.
You can start off by paying for the starter plan and see how that works for you – remember, since it is on a month-to-month payment plan, you can cancel your subscription easily.
It comes with multiple login permissions meaning that if you have a team, it will be easy for all of them to upload designs and make necessary changes to tags and descriptions for example.
Reviews on the platform have credited Orbitkit for improving their sales and helping them grow across several POD platforms.
For the amount of work that it does for you, it is definitely value for your money.
In Conclusion
Tools that make work easier for sellers are worth looking into.
Success on POD platforms requires a lot of time and dedication therefore a tool that takes the upload process off your hands might be just what you need.
Creating designs, keyword research, and creating optimized descriptions are important aspects of your business, and these require a lot of energy and time.
Orbitkit frees up your time – and time is money.
Achieving success on any Print on demand platform is not always guaranteed.
It is important to find resources and tools that can make achieving success a more straightforward process.