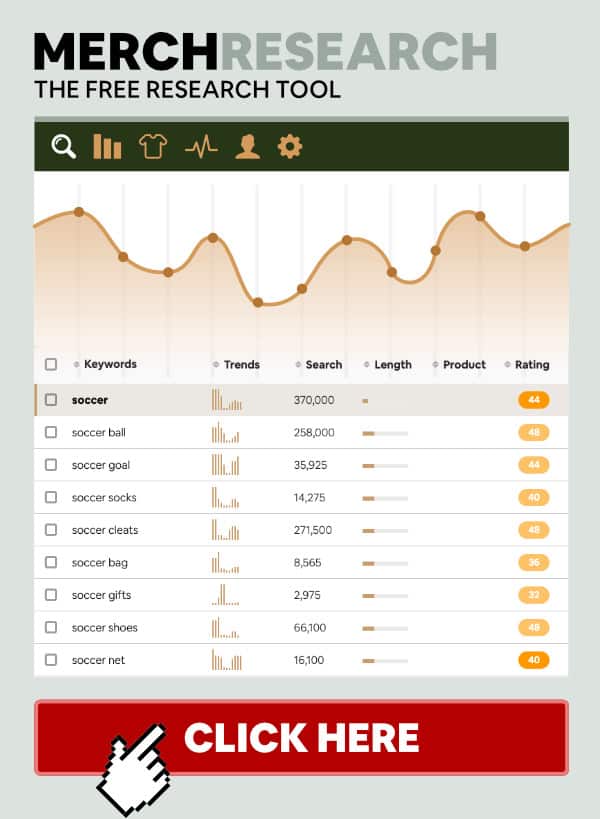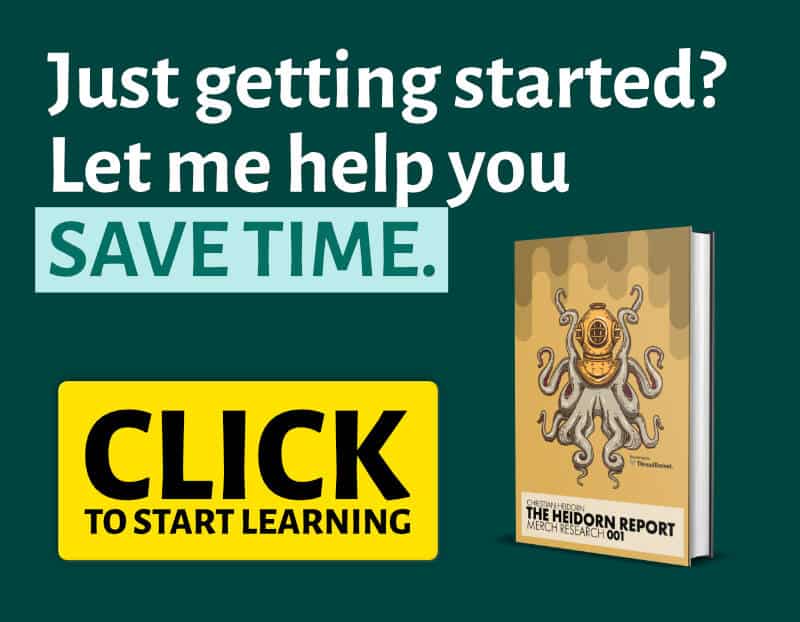 The backbone of a successful Merch by Amazon or any other print on demand business is good quality research.
Any seasoned seller will tell you how important it is to stay ahead of the competition to maintain high sales.
With the plethora of tools available in the market, it can be difficult to find the right one for your business. 
Some of the best tools are paid-for tools and not everyone can afford the monthly or yearly subscriptions that come with them.
Fortunately, there are a variety of free tools including ResearchBase that will help you get the job done quickly and efficiently. 
About ResearchBase
If you are familiar with Merch by Amazon research tools, then using ResearchBase won't be complicated for you.
This is a standard tool that was created by Talk on Demand, a podcast specifically created to talk about the Print on Demand and Merch by Amazon space.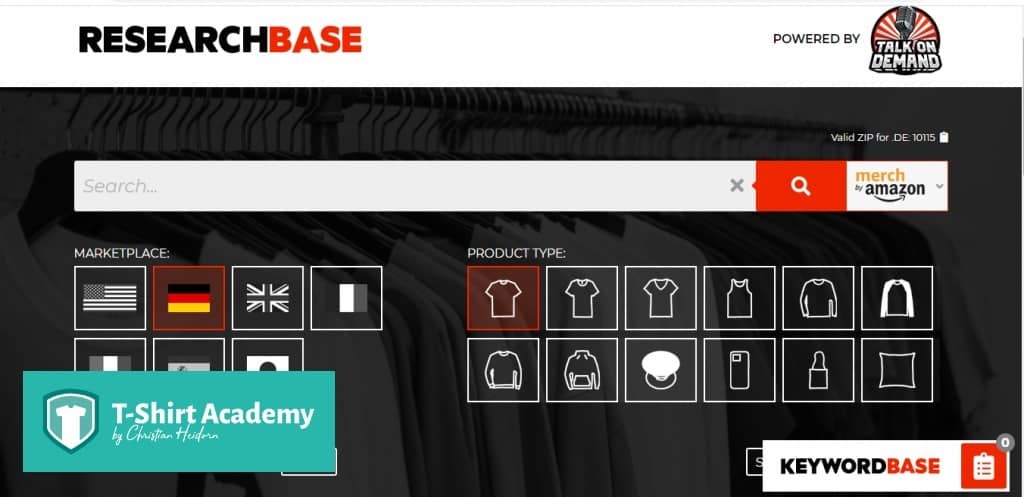 The founders have over 10 years of experience and used this experience to create a free research tool that will help you find the information that you need to run your Merch by Amazon or print on demand business.
Features of ResearchBase
Keyword Search
Perhaps the most important function of any tool is its keyword function.
In their search bar, you can key in any word and different keyword options will pop up.
The keyword suggestions are separated in a clear and understandable way.
For example, keywords after and before the word keyed in and variations of the keyword you have searched for.
If you are a Kindle Direct Publishing seller, you can filter your search to only show you the most popular keywords for books.
Once you get keyword suggestions that you can use, you can copy them onto the clipboard or drop them in the "keyword base".
Keyword Base
Keyword base is a feature that can be found at the bottom of the page. 
It is a feature that lets you copy all your favorite keywords in one place and after you are done making your search, you can download them directly from this section. 
The Keyword Base feature is able to show you the search volume of each keyword helping you make more informed decisions when it comes to which keywords to add to your listing. 
Product Type
If you sell more than one product on your print on demand store, you'll be able to make specific searches for each of the different products you sell.
The product types included are v-neck t-shirts, premium t-shirts, regular t-shirts, tank tops, long sleeves, sweatshirts, hoodies, pop-sockets, raglans, throw pillows, phone cases, and tote bags.
This is a comprehensive list that includes the most popular products sold on Merch by Amazon and other print on demand platforms. 
Trademark Check
Trademark and copyright are important especially for Merch by Amazon sellers.
ResearchBase's trademark feature uses the American and German databases to help you make sure that your keywords and phrases have not been trademarked in these two marketplaces.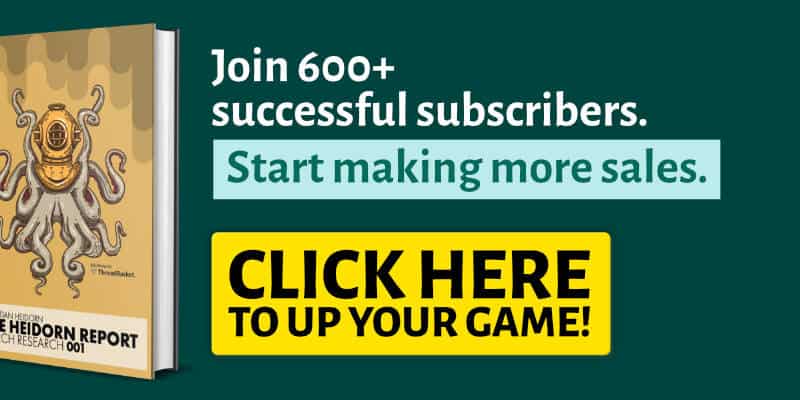 Sort Feature 
ResearchBase offers a comprehensive sort feature when looking through different products or when you want to analyze different designs.
Users can organize their searches by price, date, and the average number of reviews. 
Different Platforms
When conducting your design research, you might need to compare different products from different platforms to gain a clear insight into what is currently popular.
One of ResearchBase's greatest features is that it allows users to compare different platforms straight from their own page.
Just next to the search feature on the button to the right, users can switch between the print on demand platforms currently in the market.
Not only are users able to search within these platforms, but they are able to compare designs on popular design websites like ThreadBasket.
You can also make searches on other search engines like Google and on popular social media platforms like Pinterest. 
Unfortunately on the free plan, you can only make searches on Merch by Amazon and Kindle Direct Publishing. 
Marketplaces
The default marketplace on ResearchBase is set to Germany, when making your search, users are able to switch between the different marketplaces.
The available marketplaces include; United States, Germany, United Kingdom, France, Italy, Spain, and Japan. 
ResearchBase Pro
Most of the ResearchBase features listed above are completely free to use.
However, ResearchBase has made additional features available behind a paywall.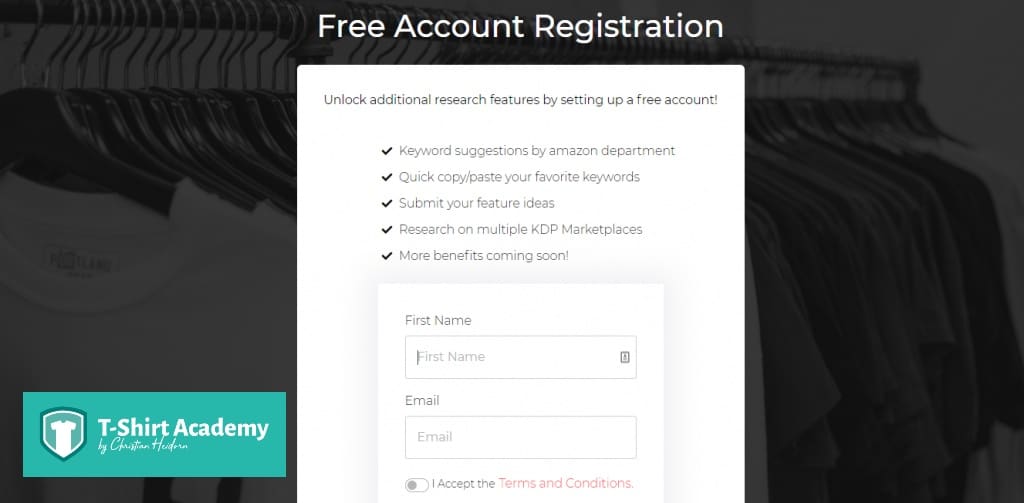 For a price of $149 yearly or $14.99 a month, users can have access to the following features of ResearchBase Pro:
MultiSearch
The MultiSearch feature allows users to search across a wide range of platforms including print on demand platforms, search engines like Google, and social media platforms like Pinterest.
Simply input the keyword you want to search for and choose the platform you want to make your search. 
Keyword Base
The Keyword Base features are also only available in the Pro version. 
Keyword Base offers additional keyword suggestions that are not available in a simple keyword search on the platform. 
You can also use it to sort and arrange the keywords you have found and even manually add custom keywords.
There is also the search volume feature that helps you know how many searches of the keyword are being made on Google.
You can export your keywords as a CSV file, XSL file, or a comma-separated list.
Those are the only additional features available with the pro version, however, ResearchBase plans on adding more features to their Pro version and they are extremely open to more suggestions.
They plan on adding a translation feature to the platform.
They also want to include search volumes from other platforms and the ability to save your search results to your profile. 
Pros and Cons
ResearchBase is an accessible tool that offers users the ability to conduct keyword research.
The free tool features allow you to find the most popular keywords and also give you keyword suggestions to use for your Merch by Amazon listings.
They have a good interface that is simple and easy to understand.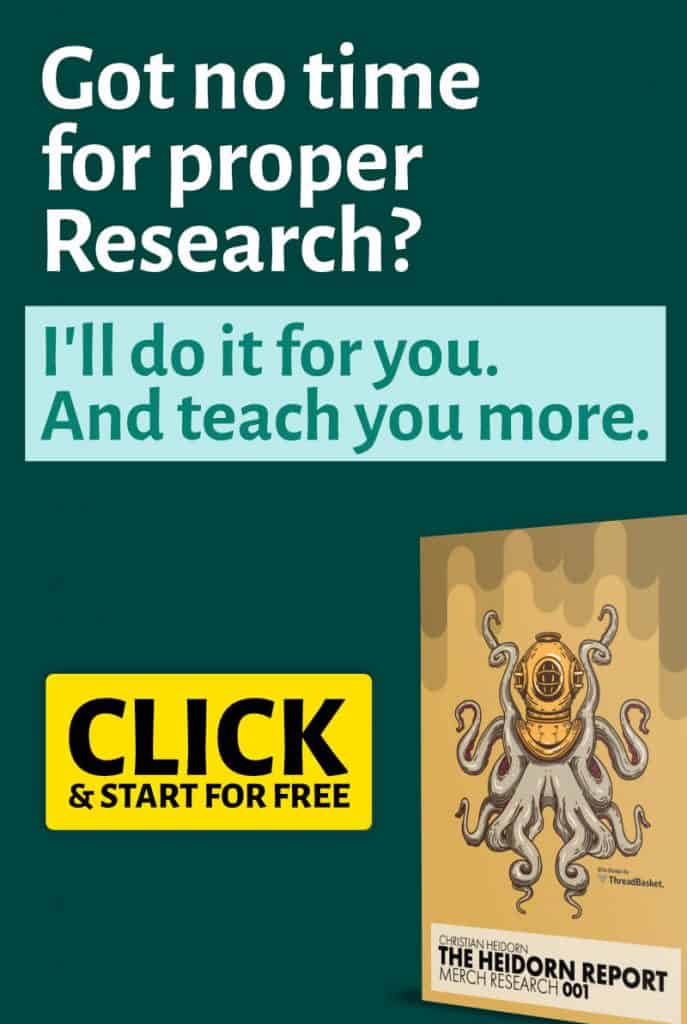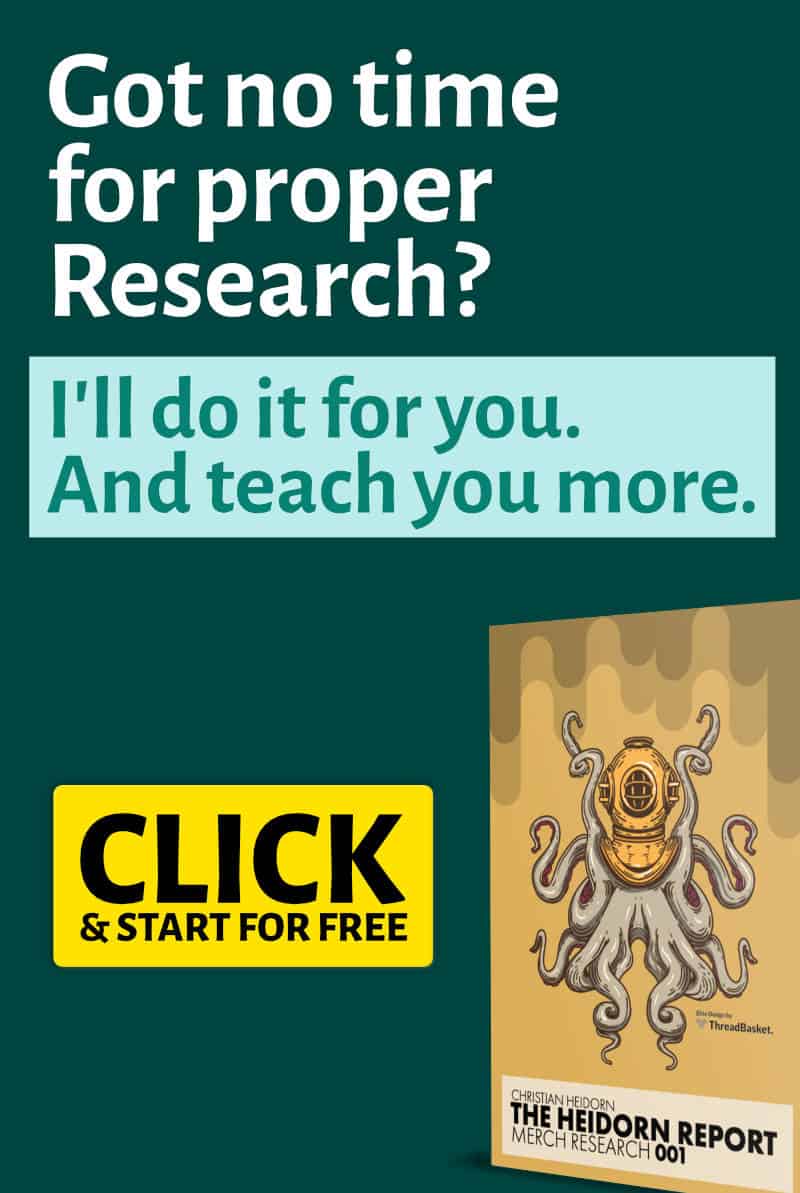 For users in the Pro mode, you can change your screen to the dark mode functionality.
Unfortunately, ResearchBase's free tool is very basic, and to access the more useful tools, you'll need to subscribe to the Pro version.
The Pro version is affordable at only $14.99 a month.
It is actually one of the cheaper options available in the market. 
This function does not show trends, does not analyze niches, and won't show you how many products are using the keyword you have searched for.
Unlike other tools, it does not come with a tracker that you can use to track specific designs to see how your competitors are performing.
They also do not have a mobile tool, meaning you cannot make searches on the go. 
Fortunately, the web version is quick and easy to use with straightforward features and functionalities. 
They have a YouTube page where they go over their interface and how to use different features and also how to find hidden settings. 
For its price point, it is definitely worth the subscription.
Why You Need a Research Tool
Print on demand and Merch by Amazon is becoming saturated as the days go by.
Fortunately or unfortunately, not everyone can achieve success with this business model.
Since the industry is becoming even more competitive, you cannot simply rely on good designs to get noticed by your target market. 
A lot of research and strategy is needed to find the right niche, the right design, the right products to sell and so much more.
Research cannot be done once, to achieve the long-term success you need to constantly keep at it.
Tools and strategy reports make this process easy and seamless.
With the right tools, you don't need to spend time between different tabs trying to analyze the market.
These advanced tools synchronize data onto one platform making it easy to sift through and also makes the decision-making process quick. 
Finding the Right Tool
When looking for the right tool, choose a tool that performs your basic needs comprehensively.
This will need you to look through all the different tools that are in the market – and they are quite a number!
Pricing is one of the most common factors that people consider when choosing a tool.
Since tools are subscription-based, you need to know if you are getting your money's worth once you sign up.
If you are still a noob, you might want to test out various tools by using their free trials to see if they perform the functions you need them to. 
After the free trials and testing, you should settle on the tools that make sense for your business.
A lot of tools in the market are specifically targeted towards Merch by Amazon sellers.
If you sell on other print on demand platformss, you'll need to find a tool that works well for the platform you are selling in.
Some sellers might not have the capital, especially initially to invest in a tool.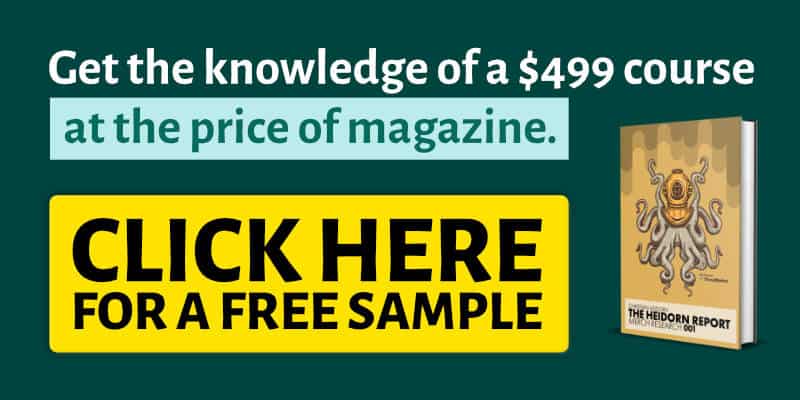 Features and functionalities are also great factors that you need to look into.
Do you need to conduct your research on the go? 
Then a tool with a mobile app might be more appealing.
How are its sorting features? 
Is it easy to save your favorite products and designs for later review?
Is the interface appealing and is the website easy to use? 
These are just some of the more important factors that you need to consider before parting with your money.
There are several free analytics tools like Google Trends and SEMRush that will help you analyze trends and find the right keywords to use for your listings.
However, these tools take data from the entire internet and are not targeted towards print on demand sites. 
Strategy is just as important in creating success on Merch by Amazon or print on demand.
Strategy reports will guide you on what tools are necessary and how to successfully use these tools to improve your performance.
Without having a good strategy, you will be swallowed by more seasoned sellers who have had experience and know how to maneuver the different platforms. 
Heidorn Report is an example of a great strategy report that makes everything from pricing to selecting niches much easier to understand therefore making your overall performance better. 
Final Verdict
As a Merch by Amazon research tool, ResearchBase performs the functions it needs to.
It provides you with keywords and keyword suggestions for your print on demand and merch research.
If you are looking to subscribe to only one tool for a lot of your functions, then ResearchBase might not be for you since it only does so much.
However, if you are only looking for a keyword tool, you can take advantage of their free plan.
Unfortunately, their free plan only works for Merch by Amazon and Kindle Direct Publishing sellers. 
Their price point is not too steep and if you want more advanced options, subscribing to ResearchBase Pro might be what you need. 
The founders are also quite open to feedback and suggestions meaning that improvements are soon to come.
ResearchBase is still growing and we are excited to see what features and functionalities they add on as time goes by.
In Conclusion
Merch by Amazon or print on demand might seem like a simple business idea but there is a lot of work that goes into creating a consistent and high income.
One of those things being quality research.
Finding the right tools and resources could be what catapults your business to the next level.
Conduct your own research and always stay updated on forums and social media groups to find out what new tools are available.
Also, use these groups as a source of information to see what the reviews are on these tools and how they compare against other more popular tools in the market.
We have several blog posts that go in-depth reviewing a lot of these tools, and you can use this as a source of information.
Leave a comment below if you need a review on any new tools in the market.