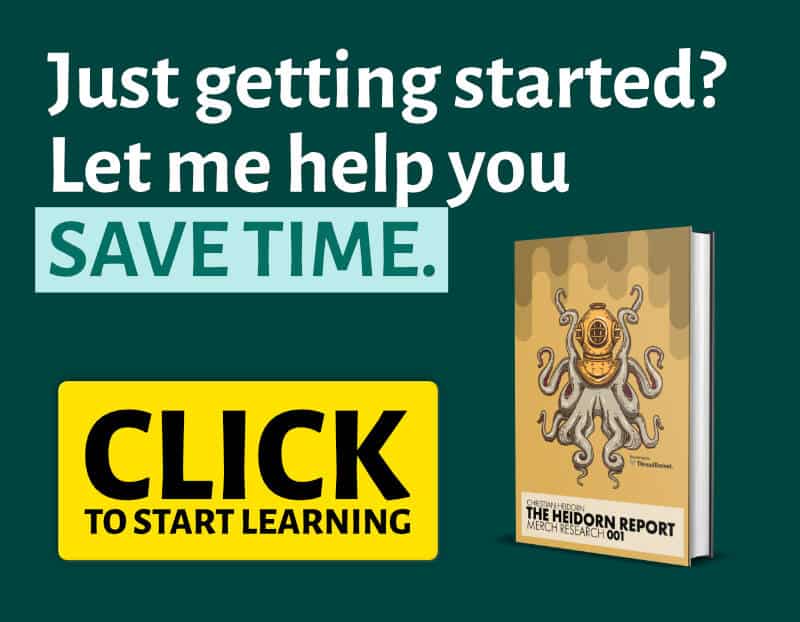 Creating custom t-shirts is both a hobby and a business opportunity for several people.
If you want extra income, then the quality of your designs greatly matters.
That is why it is important to have good design skills, a qualified designer on hand, or a good t-shirt design creator.
For most people who are just starting out, paying a designer might not be an affordable option, and that's why t-shirt design creators are the go-to option.
In this article, we look at some of these tools so you can choose the best t-shirt design creator for your needs. 
Why Design Matters
A big part of success with print on demand lies in the quality and type of designs that you create.
Delving into extremely competitive platforms, you need to create designs that appeal to your audience and are also of good quality.
Your designs are the first things people see when they are looking to purchase.
In those first few seconds, you have the opportunity to convince them to buy from you through your design.
More important than the quality of your design is perhaps the type of design that you create.
For every design, lies a niche that it targets.
Being able to understand that niche and the people within that niche will influence the designs that you create.
In addition, these niches also change over time as trens continue to change with current events.
As such, being up to date with such trends will be beneficial for your business.
Always create your designs with your customer in mind.
Would they buy your designs?
Are they looking for your designs? 
These are just a few questions that you need to ask yourself during the creation process.
Luckily, with a t-shirt design creator, making your designs shouldn't be a hustle.
The Best T-shirt Design Creator
As print on demand has gained in popularity, so have t-shirt design creators.
There are several tools available, and these are a few of the most popular.
Placeit
Placeit is a very popular t-shirt design creator.
Mostly because it offers additional services apart from its creator tool.
If you are looking for an easy and good quality t-shirt design creator, this is the tool for you.
Placeit has thousands of t-shirt designs that are ready for use for your print on demand business.
If you don't want to use any of these templates as-is, you can also customize them to fit your design needs.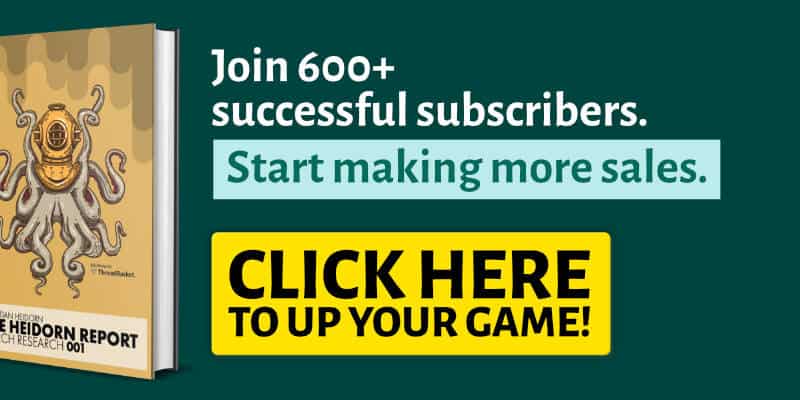 With their multitude of texts, images, and colors, you are free to play around with the different templates and create a finished product that you are pleased with.
Placeit has templates that have been specifically created for t-shirt designers and that means that the dimensions and other specifications should meet the demands of most print on demand platforms.
This t-shirt design creator doesn't only provide you with the templates, they also use data to find the most on demand designs within various niches.
Breaking out on print on demand means keeping up with the trends.
Using this feature, you'll be able to see what your target audience likes and create designs in line with the current trends.
Whichever niche you are in, from anime to gaming, you'll find trending templates to work with.
Placeit updates its templates weekly giving you access to unique content as often as possible.
For print on demand sellers, their mockup generator will be extremely important.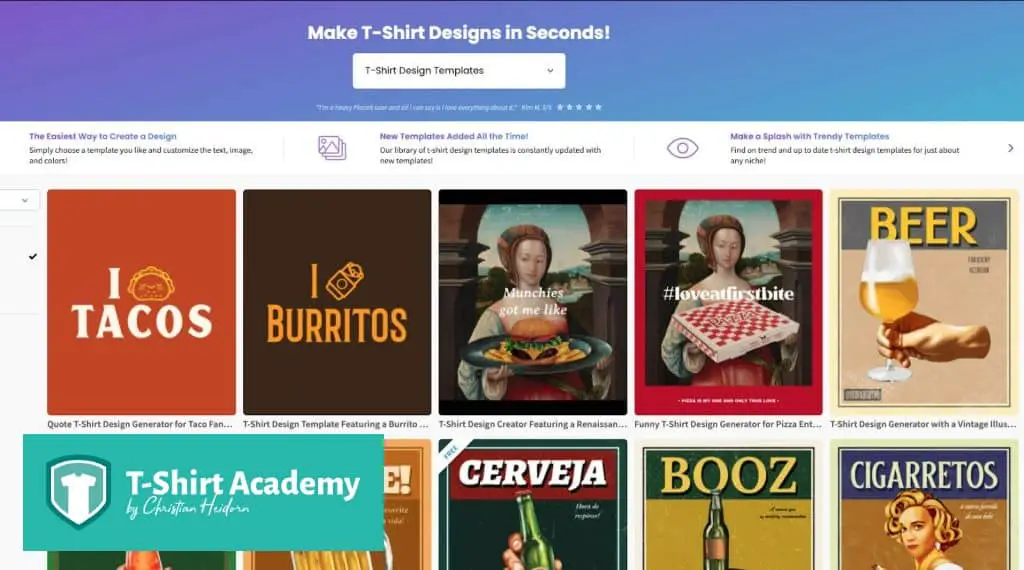 Using this tool, you'll be able to place your design on a model and use that image to promote your design on social media or on your website. 
They have both mockup pictures and mockup videos for use. 
Placeit has two pricing options: monthly and yearly.
The monthly plan costs $14.95 while the yearly plan costs $89.69.
With a subscription, users get access to all design templates, mockup pictures, mockup videos, and a logo maker.
DesignHill
Designhill is a t-shirt design creator that is great for both seasoned designers and novices.
With this tool, you can buy designs and create your own t-shirt designs.
Their t-shirt design studio has a world-class library of templates that are customizable and can be used immediately. 
Their studio is packed with several images, graphics, icons, fonts, colors, and shapes that you can use to customize their templates.
If you already have a pre-existing design that you want to tweak, you can upload it onto Designhill and use their tools to create the finished product that you want.
This t-shirt design creator tool has an interface that is clean and simple making it easy to navigate and work with.
Simply choose a template and start working on it.
Designhill also has a dedicated t-shirt maker that lets you create your designs in minutes.
Pick the style of t-shirt you want to create.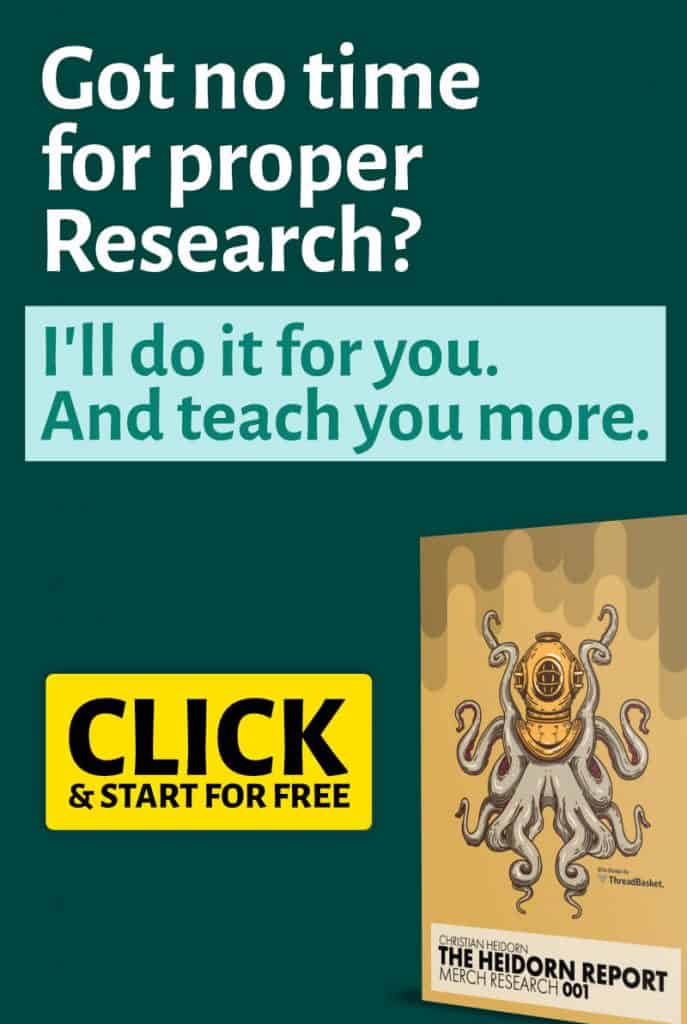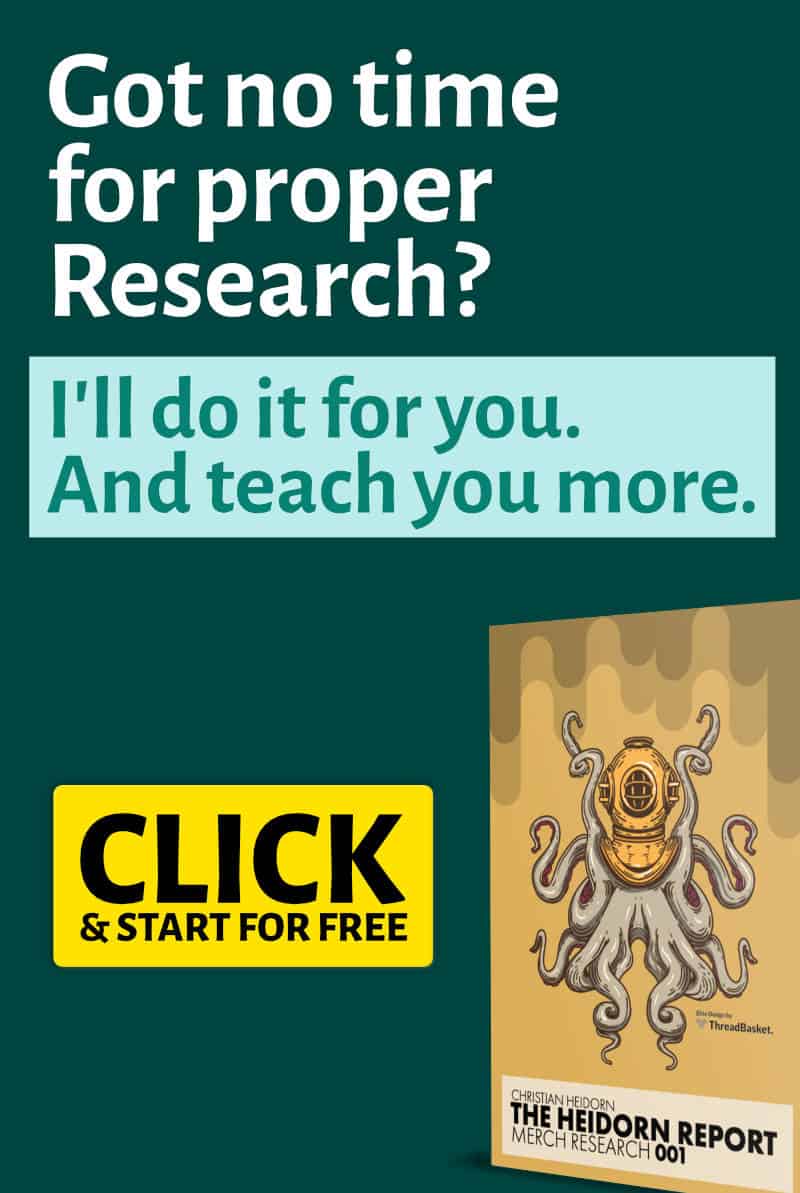 Add different designs, images, and/or texts from their library to the t-shirt.
Save your design and pay and proceed.
If you are using their t-shirt maker, you will have to buy your t-shirts from their site.
You can't download the design and use it on another POD platform as you would with other t-shirt design creators. 
The t-shirt design creator comes with several color variations for your t-shirt.
It also gives you multiple design areas giving you the option of combining different designs to create a single design. 
If you want to add your own images to your t-shirt, you can also do so with their t-shirt design maker. 
The clipart manager is also easy-to-use allowing users to crop and resize their clipart images. 
Using the t-shirt design maker is free, and you'll only purchase the finished t-shirt.
The price of each t-shirt vary depending on the design, and how many t-shirts you purchase.
However, if you want to use the Designhill studio, there is a free trial to get you started. 
Custom Ink
Similar to Designhill, Custom Ink allows users to create their own designs from the platform or hire a designer to create designs for them.
Custom Ink has a large library of fonts and artwork that you can start using on a blank canvas. 
To start off, simply pick the product you want to design.
You can then start customizing your design by choosing from their vast library of graphics and fonts. 
Users who already have images ready for use can directly upload them onto their designs and edit their designs from the t-shirt maker.
Custom Ink also has templates that you can customize to create a unique design for your t-shirts.
Unfortunately, users have to buy their t-shirts from the site. 
The price of their services varies on the type of product, type of design, and the quantity of the product you are buying. 
As a t-shirt design creator, Custom Ink provides basic services and features.
It doesn't have a wide range of templates and the quality of their templates might not be what you want if you are looking to create t-shirts as a source of passive income.
However, it is an easy-to-use tool that lets you create designs in just a few minutes.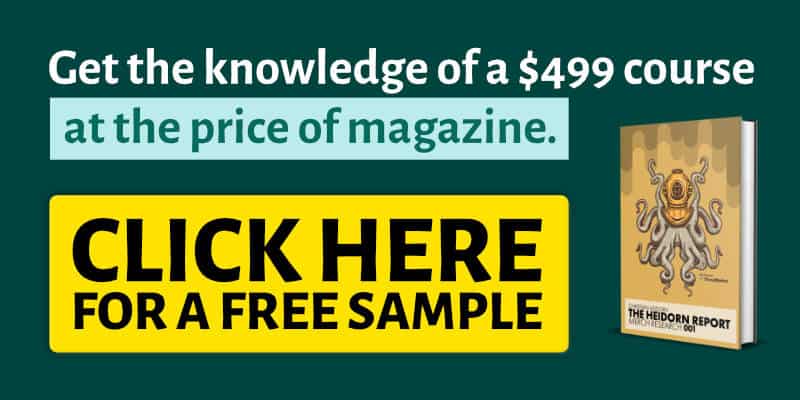 If you do buy a t-shirt from Custom Ink, each design will be reviewed by a professional designer before shipping.
Shipping is completely free. 
Users also get expert help, seven days a week.
They also have access to a professional designer if needed. 
Crello
Crello is an online design platform that allows users to create a variety of designs for many purposes and not just for t-shirt designs.
The website has several templates that users can choose from and customize to create unique designs.
It has a wider range of designs than Custom Ink, however, its selection is still limited when compared with Placeit. 
Unfortunately, they do not have designs specifically for print on demand sellers.
That means that their dimensions and other specifications might not meet the required standards needed by the different print on demand platforms.
Platforms like Merch by Amazon, for example, are incredibly specific on their requirements.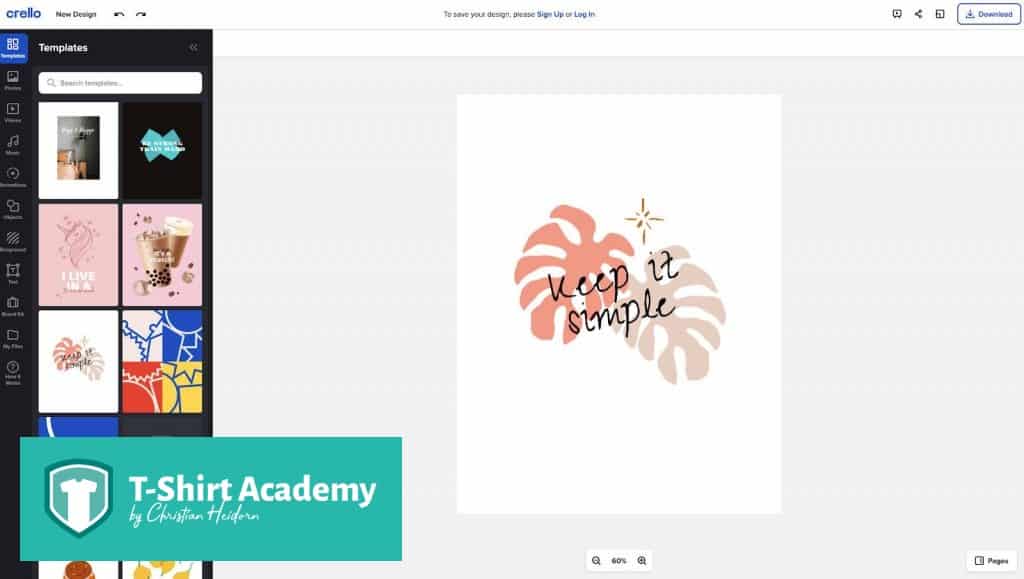 If you choose to source designs from this website, you'll need to edit the final design to meet their standard.
Fortunately, their designs are of high quality and they have a large library of graphics that you can use to create your own designs or tweak their existing templates.
Additionally, they have designs that you can use on your various social media pages to promote your work.
Users can also use the site to create a logo for their business.
Crello has over 50,000 free templates that you can use.
The free version is backed with a lot of benefits including; brand kit, 1 million creative assets, free fonts, background removal feature, and 10 GB storage.
The pro plan costs $10 a month.
It comes with 50 million creative assets, a team account, unlimited brand kits, and unlimited storage. 
Final Verdict
When looking for the right t-shirt design creator, you need to find one that gives you high-quality designs all the time.
You might also want to find a t-shirt design creator that has templates and designs that are tailor-made for print on demand products.
The right tool is also easy-to-use and to understand.
The features and graphics offered by each tool should also be taken into consideration.
If the tool has limited graphics, it limits your creativity and you're more likely to create a design that already exists.
Some tools also come with added benefits like a mockup generator, a logo maker, and more.
Reearch the tool that can perfectly meet your needs as this will give you an edge in your chosen platform.