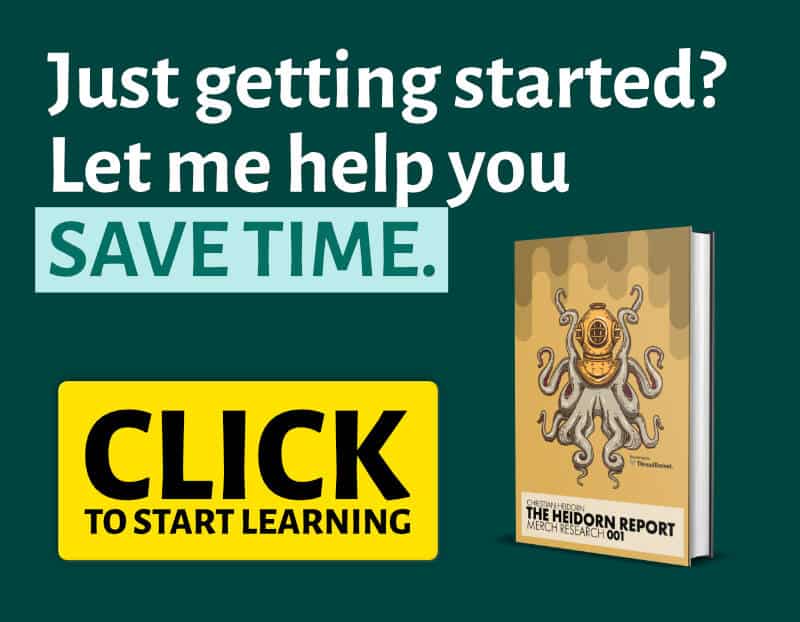 Design is one of the most important aspects of a print on demand business.
With stiff competition on the various platforms, it's important for sellers to create designs that are both unique and appealing.
An online t-shirt design tool is perhaps the best way to get started and put your t-shirt designs onto your products.
For sellers who do not have design skills or are unable to hire freelance or in-house designers, these tools are their best option.
Why Is an Online T-Shirt Design Tool Important?
Online t-shirt design tools have grown in popularity over the years, and are the go-to option for many.
They are easily accessible and users can get their designs done quickly and easily.
To use an online t-shirt design tool, you only need a computer, internet connection, and your own creative ideas.
There are several online tools that have been created to help sellers create awesome t-shirt designs. 
Some of these tools also understand what works on different print on demand platforms and are able to customize designs to meet the standards required. 
The following are a few examples.
Here you'll find an online t-shirt design tool that fits your needs as a designer and print on demand seller.
Placeit
Placeit has to be one of the most common online t-shirt designers available in the market.
This online t-shirt design tool comes with several ready-to-use templates that make designing a breeze.
All you have to do is choose a template that's in line with your niche, customize your fonts and colors, and your design is ready for use.
Templates are updated every week, and that means you have fresh content to work with each new design.
Choosing a niche is important for any print on demand business.
Placeit breaks down their different design templates into the niches that they fall under. 
You'll find everything from anime to gaming.
This makes it easy for users to search and find templates that are in line with their store.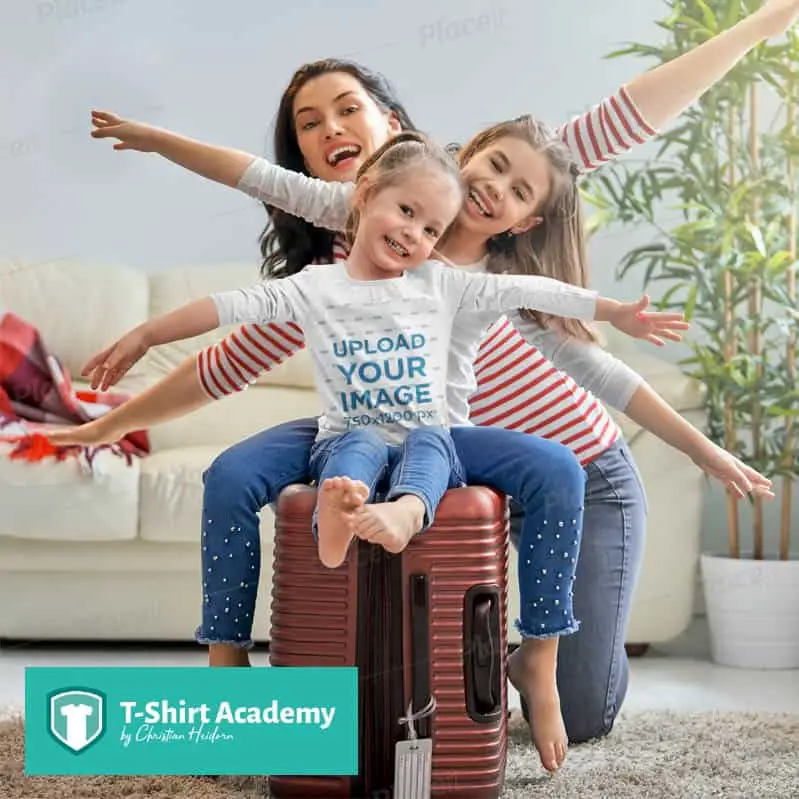 Apart from their wide range of designs, Placeit has several mockups that you can use to promote your t-shirt designs.
Simply place your design on one of their mockup models and share them on different platforms.
They work as well as real-life model pictures. 
With a subscription, you'll also be able to make requests for new features and upgrades to their features.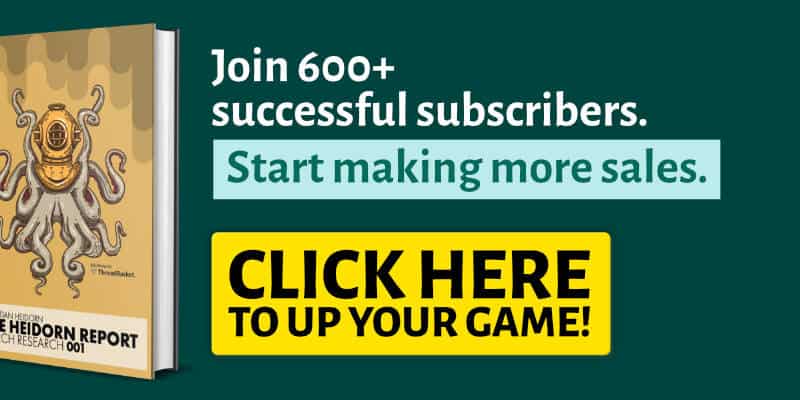 Placeit has two price plans: monthly and annual.
This online t-shirt design tool has a monthly plan that costs $14.95 and an annual plan costs $89.69.
DesignAShirt
Designashirt is an easy-to-use online t-shirt design tool that is great for beginners who are just starting out.
Similar to Placeit, all users have to do is to choose the colors, styles, fonts, and shirt type.
Users are also able to upload their own images and text to their designs and that gives them more design freedom.
There are several templates that you can use to get started if you don't have any design ideas in mind.
DesignAShirt users also have access to a consultant who can help them come up with creative designs but at for fee.
Users can create and access their designs from any device: tablet, phone, notebook, and/or their personal computers.
Unfortunately, unlike other online t-shirt design tools, users have to buy their shirts from this site.
The designs are also not of the highest quality and that can affect the final design outcome.
If you need a professional consultant to help you design, it will cost you $25 if you need your design in 1 hour and $5 if you need your design completed in one day.
DesignAShirt also gives users the option of getting a custom quote depending on their own unique needs. 
This can be optimal if you have specific or unique designs in mind that may be a bit more complicated.
The price of designing your own t-shirt varies on the type of design and quantity of t-shirts you need.
To get a clear picture of what it would cost you to design with this online t-shirt design tool, visit their pricing page. 
Canva
Canva is a design tool that is used for more than just t-shirt design.
It is used by millions of people to create logos, social media posts, banners, posters, and more. 
This is also a great online t-shirt design tool for people who understand how to use it to their advantage.
Canva has created a section specifically dedicated to users who want to create t-shirt designs.
Here you will find thousands of templates that you can use to create your designs.
Canva is well known for its wide range of good quality designs, and the templates found using this online t-shirt design tool will be some of the best.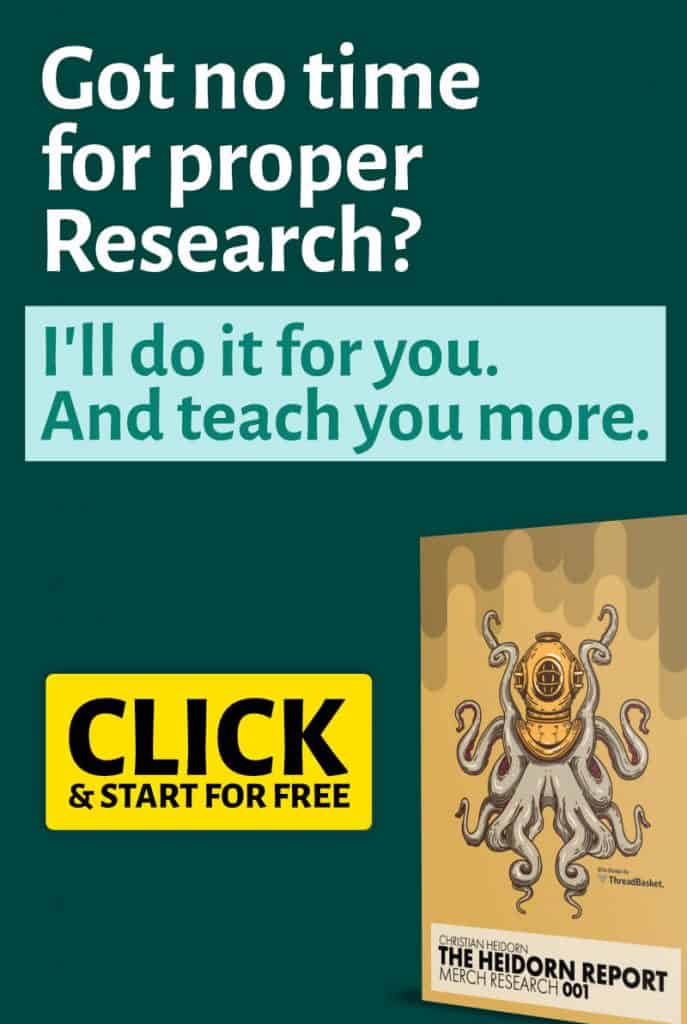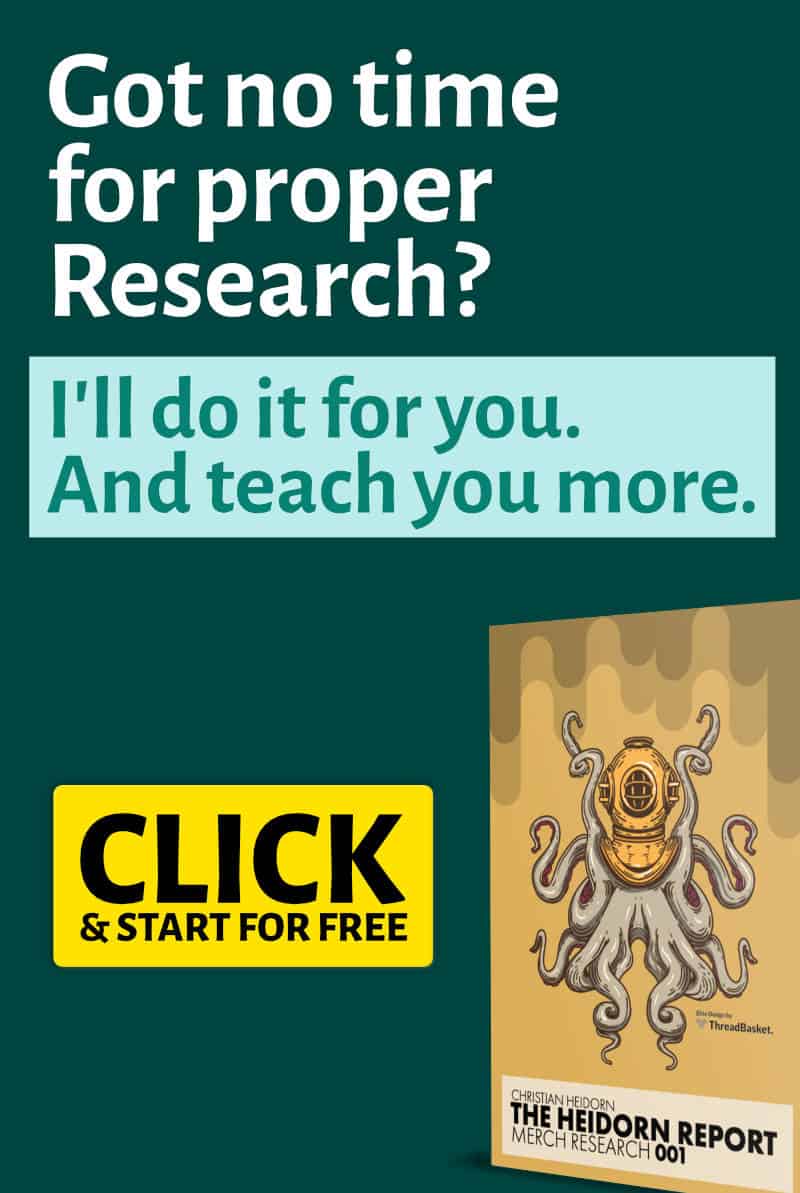 They also have a huge library of images, layouts, icons, fonts, logos, and illustrations that you can use to tweak the templates to fit your specific design idea. 
The search feature on Canva is also great for filtering the different templates by niche. 
If you do have some design background, you can start designing from scratch on a blank canvas and use their tools to put your vision to life. 
Designers have the option to print their own t-shirts using Canva and get them delivered to their doorstep, or simply download the designs and use different print on demand platforms to sell their work.
This online t-shirt design tool has a free plan, however, the templates and features designers have access to are limited.
With their pro plan, you get unlimited access to all their templates and design features.
If you're looking for higher-quality and more unique designs, it might be worth it to look into getting on their pro plan.
The pro plan costs $12.99 monthly and $119.99 a year with a free 30 day trial period.
Printful
Printful is a print on demand platform.
It also offers design services that sellers can access whether they want to sell through the platform or on other print on demand sites.
The Printful designer is completely free to use online t-shirt design tool, making it a great choice for many sellers.
Users have the option to either design from scratch or use built-in tools to create designs for their products.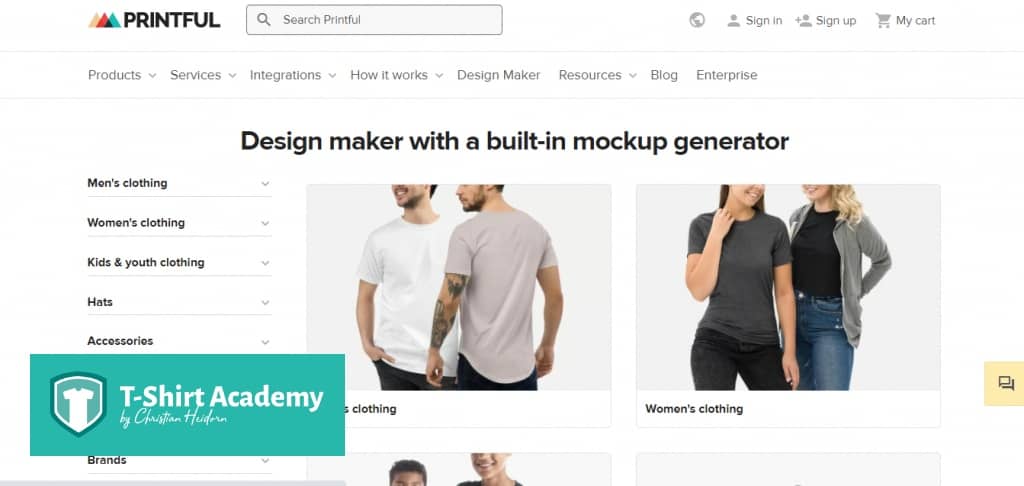 Printful has over 3000 clipart graphics that you can incorporate into your designs. 
They also have over 250 fonts and over 230 colors that you can use.
If you want to add images to your designs, for only $1, you can buy high-quality Getty Images. 
They also have pre-made designs for the different products available for sale on print on demand.
Simply choose one, alter it to meet your font and graphics needs, and download the final design. 
Designers are also not limited to the front and back of the t-shirt, they can also design the sleeves if they want to.
After creating your design, you can download it, or use one of their mockups to bring your design to life on a real model.
For Printful sellers, they can then place their designs on different products and have them ready for sale.
Printful's design maker is completely free.
To access their more exclusive designs, you will need to pay for a pro plan which costs $49 a month or $539 a year.
Printful has a 14-day free trial for users looking to try it out and see if these designs suit their needs. 
Vexels
Another beginner-friendly online t-shirt design tool, Vexels is great if you want to create quick t-shirt designs. 
Vexels have a huge library of templates and graphics that users can choose from.
To get started, all you need to do is choose a template that fits within your niche and design ideas. 
Vexels has a powerful text-creating tool, and this is a great tool to have if you want to create text-based designs.
Their over 80,000 graphics available for use also makes it easy to create unique designs.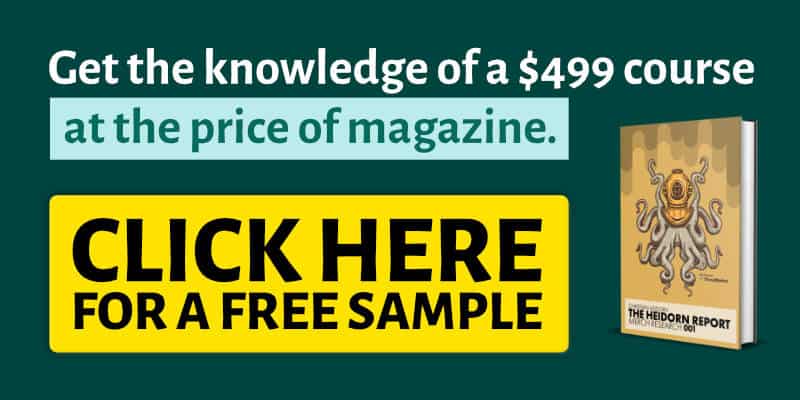 With each design, users get commercial and merch use licenses.
For sellers who sell their products on strict platforms like Merch by Amazon, this is great to have in case of any copyright/trademark issues in the future.
Once you create your designs, you can use their mockup tool and have them showcased on their "models".
One of the biggest advantages of this tool is that its designer is easy-to-use and navigate.
Depending on your design, it can take you only a few minutes to have your design/s ready for sale. 
Once you are done creating your designs, you can download them in different formats.
Vexels has three different pricing plans.
The Merch Plan costs $28 per month, Merch Plus costs $49 per month, and Merch Ultimate costs $99 a month. 
In Conclusion
An online t-shirt design tool is useful especially for people who are just starting out on print on demand.
It gives you the opportunity to learn a few things about design and make your designs a reality with relative ease.
Most of these tools are not difficult to use and only need a few hours to understand how they work.
If you need more professional designs, you might need to consider hiring a professional designer.
You can hire a freelance designer to work on different projects or hire an in-house designer if you have the financial capacity.