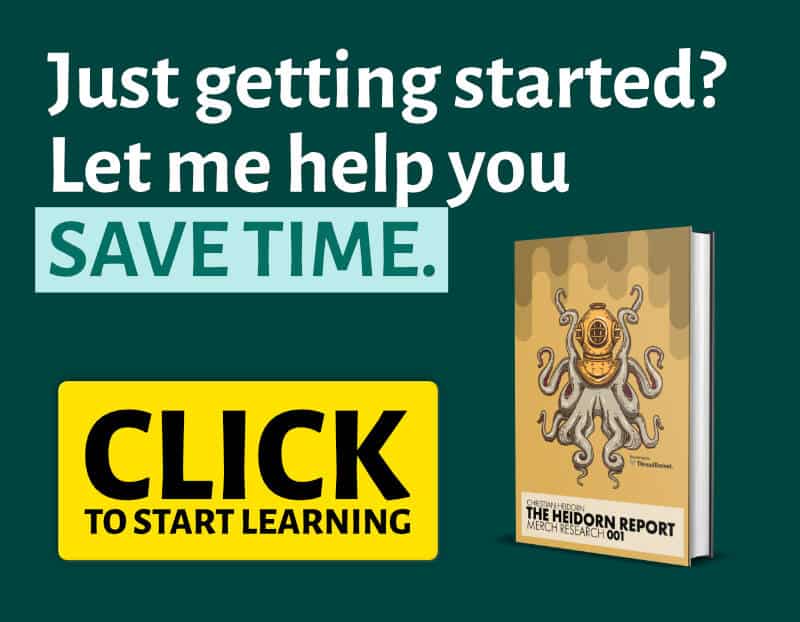 Mastering Merch by Amazon is a tedious process that takes time and effort.
However, one major factor that will determine your success on the platform is the quality and type of t-shirt designs that you put out.
Designs are after all are what customers look at before making their buying decision.
If you want to start selling as soon as possible, it is important to put a lot of thought into what type of designs you want to create and that will be determined by the niche you choose. 
Finding the right niche will need a lot of research and testing on your end.
In this article, we give you an overview of merch design ideas that have shown great success on Merch by Amazon.
Choosing one of these designs does not mean instant success, however, if you understand who your target market is and what they want to see, you will have a better chance of success.
Holidays
Holidays come every year and will always be applicable within specific seasons.
These designs are a big hit with customers.
Holidays such as Christmas, Thanksgiving, and Halloween are popular with customers, however, you might want to target smaller holidays that are not as widely known.
These holidays have a specific target and they are more likely to buy from you since not too many sellers are creating designs for these occasions.
Such holidays include; World Nerd Day, National Doughnut Day, Pizza Party Day and so many more.
These holidays are not popular, and you probably have never heard of them before reading this but they have a target audience that celebrates the day or is aware of the day.
Make sure that the holiday you choose does not have a limited audience since this could also affect your sales.
You want to find the sweet spot between uniqueness and popularity.
Quotes
Who doesn't love a good motivational quote?
Quotes spread positivity and encouragement.
You can come up with original quotes that are geared to spread positivity and cheer to people.
Good quotes get people going and get them encouraged no matter what they are going through in life.
There will always be a market for a good motivational or hilarious quote.
It is important to note that Merch by Amazon has a strict trademark and copyright laws.
When creating quotes make sure that you create unique quotes or the design you create does not infringe on anyone else's trademark or copyright.
Fitness
This niche is also very popular within the merch and print on demand space.
People who are into fitness really love buying t-shirts, whether to work out in or to remind everyone that they are into fitness.
Fitness enthusiasts buy fitness shirts that make them feel motivated to keep on their journey.
When creating designs, make sure that they do just that – motivate!
T-shirts that also show that the person is into a healthy lifestyle will also be a hit.
Make sure that your design speaks to your audience in a language that will get them buying.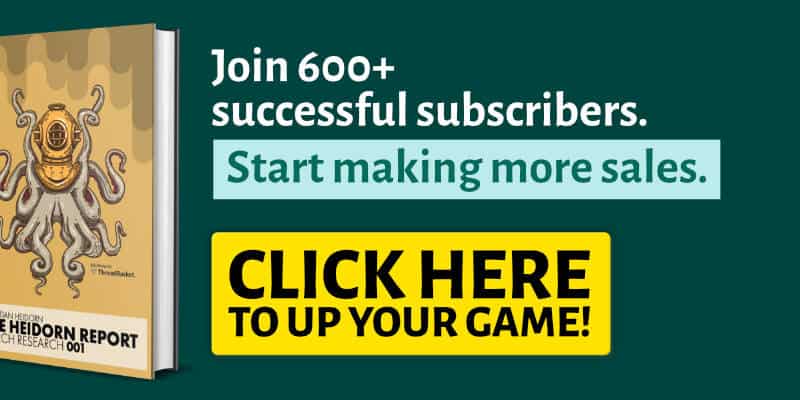 Life Milestones
Whether you just got engaged or became an aunt for the first time, a good t-shirt conveys the message that you have achieved a specific milestone.
T-shirt designs about the arrival of a new baby are big hits with customers.
Some popular merch design ideas focus on the celebration of milestones in life.
Whether they are graduating or having their quinceanera, there is always an occasion that needs a good t-shirt design. 
Creating a high-quality t-shirt design for these milestones is one way of selling quickly on Merch by Amazon.
Occupation
Certain occupations like nursing and teaching have a very loyal fan base.
Whether from the nurses or teachers themselves or from the people who they care for and the people around them.
People generally love their occupations and take pride in them.
Creating merch design ideas that draw the feeling of pride will see a lot of people buy your products. 
Designs can also have a twist and humorous side.
You can create t-shirt designs lamenting a certain aspect of a job, but in a way that is humorous and not offensive.
Pets and Animals
People love their pets and the animals they care for.
The number of animal lovers is only growing.
Designs targeting a specific type of animal lover will do well.
You can narrow down the niche even further, for example, instead of only targeting dog lovers, you can create designs that target bulldog owners.
Specific niches do extremely well on Merch by Amazon and you can do this by focusing on a specific type of animal.
Animal-related merch works well on a wide range of products from t-shirts to pop sockets.
Political
With the political overtones in the United States and across the world recently, you can see how political t-shirts would appeal to certain people.
The key to creating good t-shirt merch design ideas that are political is to have fun with them.
Create humorous designs that will not offend certain individuals.
You can also create designs for specific parties making sure the messaging is positive, fun, and the design is well-done.
Designing political t-shirts might not be for everyone.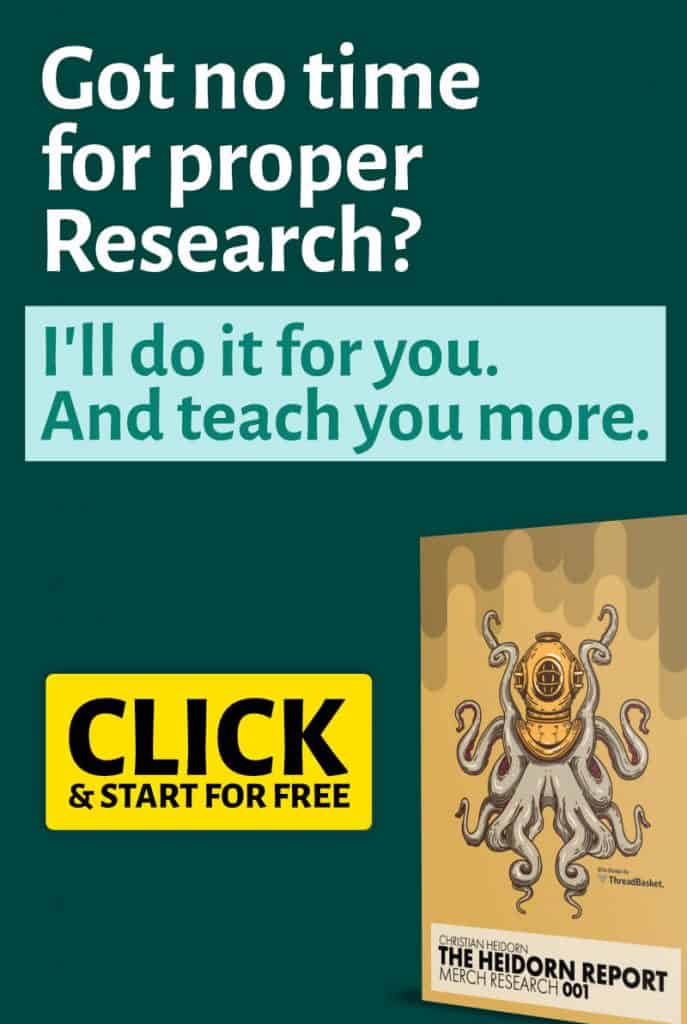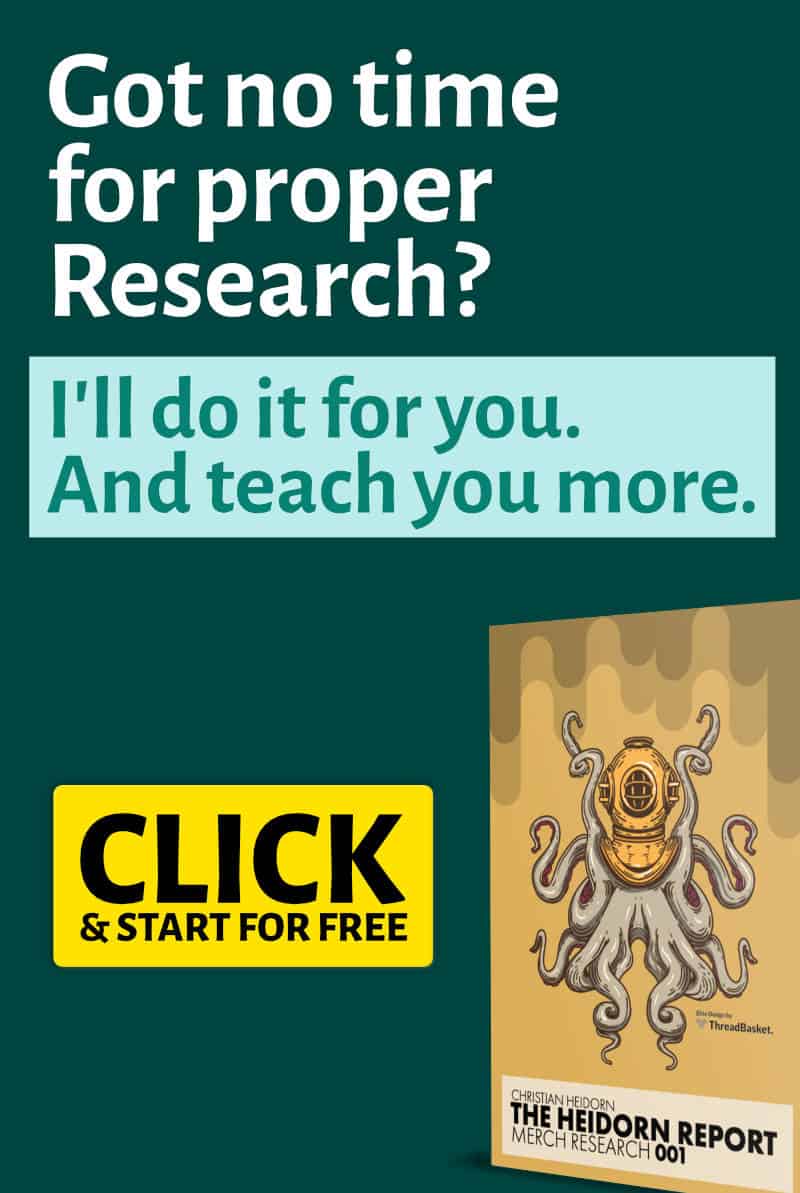 Cosplay
Cosplayers invest a lot into their look and if you are able to create a design that will appeal to them, you will get steady traffic to your merch store.
Your t-shirt design needs to be unique and needs to celebrate a specific superhero character or a group of superhero characters.
As with other niches, it is important to conduct your research.
Find out which superheroes are trending or which superhero movie is coming out soon and create a design around that theme.
Superhero characters are often loved all year round.
Pop Culture
There is a new celebrity being created every so often and celebrities themselves are always engaging in drama.
Finding out what is current will make it easy to envision merch design ideas that are popular at the moment.
This can be a meme or news that is currently trending.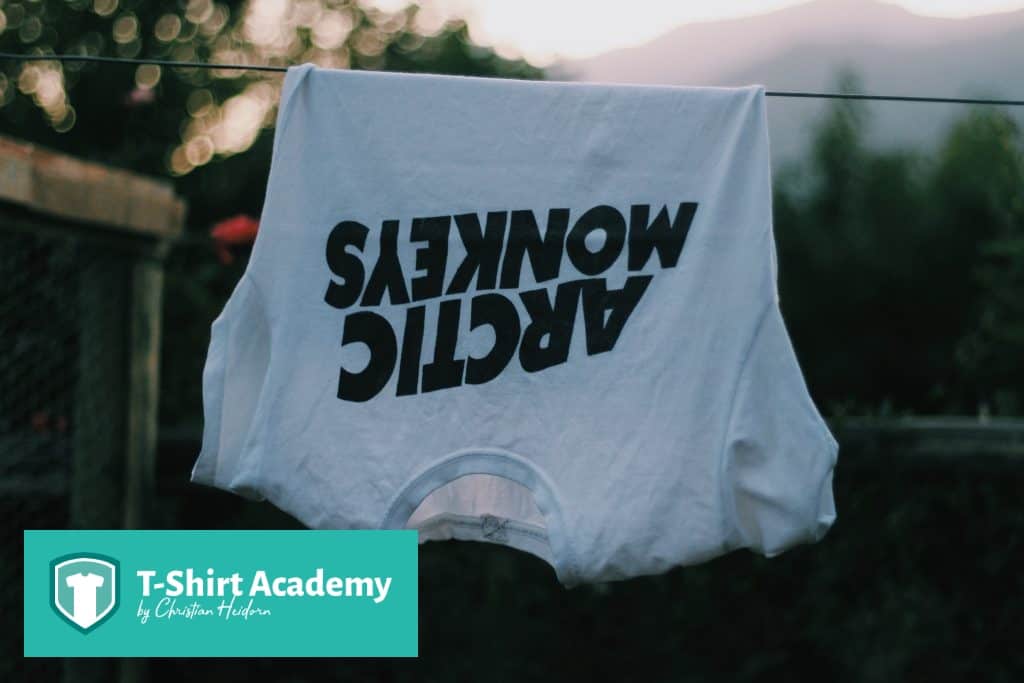 However, this niche is risky to get into since Merch by Amazon has very tight regulations on using quotes, lyrics, and images of celebrities in your designs.
Even using popular memes in your t-shirt design will get your design removed.
The trick is to find a unique spin on these events.
Although your design is unique, it should be relatable and easily identifiable to your target audience.
Pop culture trends are unfortunately not evergreen since they will require that you are constantly up to date on the latest news.
Events
Some events are permanent fixtures every year.
The Superbowl for example is an event that takes place every year during an exact period.
You can take advantage of these periods to create t-shirt designs to appeal to these events.
Since they are regular events, you will always have people interested in your designs at least once a year.
You can create t-shirt merch design ideas for different events to make sure that you capitalize on all the different events that take place throughout the year.
You can also target annual conferences.
Schools 
Education is a big part of people's lives.
College and university students, in particular, take pride in their schooling.
Creating t-shirt designs that target that aspect of their lives is a great way to get this population buying.
Designs that specifically talk about college or campus life will be a big hit.
School games, events, clubs, and sports can also be a source of inspiration for your design process.
T-shirt designs that talk about the stress of exams or about the exam period are also ideas that you can tap into if you want to create for this market.
Being in college or simply being in school is a big part of someone's life – and there will always be someone going through school at any moment.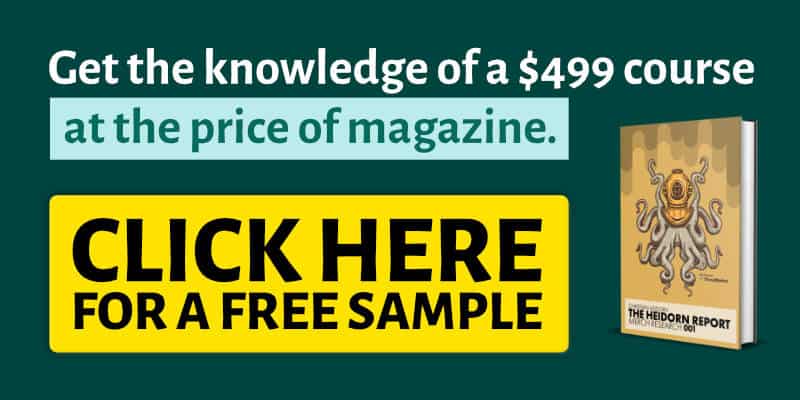 Food and Alcohol
Most people love food.
Not everyone likes the same people, but everyone enjoys good food.
Food is a great niche to design t-shirts for.
You can brainstorm t-shirt merch design ideas that talk about love for food.
Or you can create designs that celebrate particular foods.
For example, you can create food that is pizza lovers, or cake lovers.
These t-shirts will also be great during food-related festivals and events.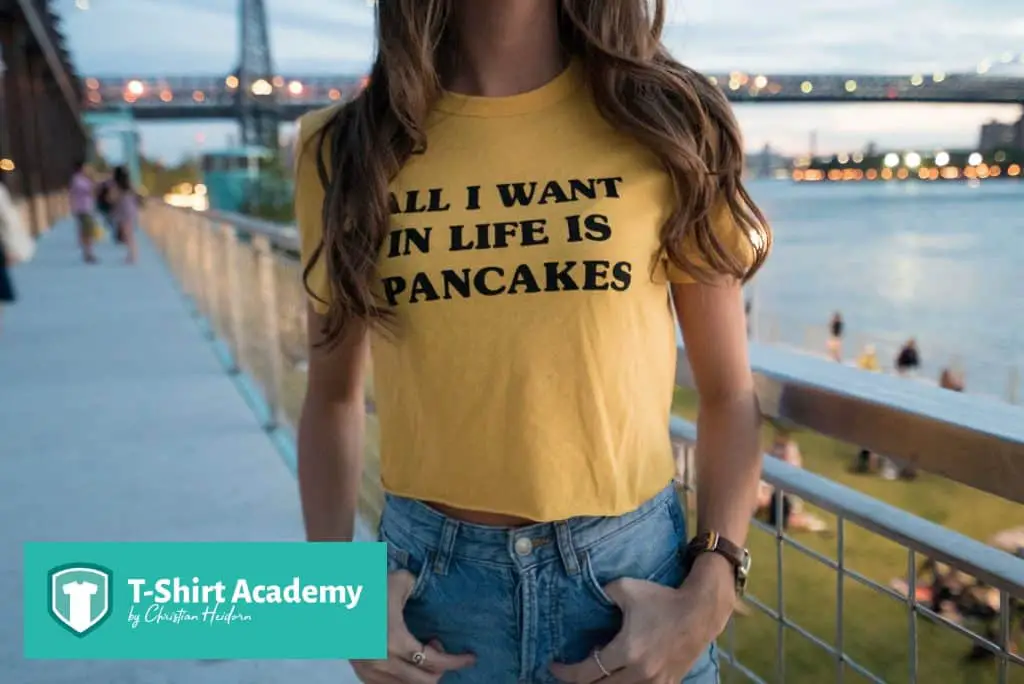 The food lover community is strong, and you are sure to get a sizable group of people interested in these designs.
Similarly, the number of people who enjoy alcohol is quite large.
T-shirt merch design ideas for wine or beer lovers are popular, and I am sure you have seen a few of these being worn. 
The drinking culture is strong, especially among younger people of party-going age.
Couples' T-shirts
Creating t-shirt designs for couples is a lucrative niche to get into.
Whether a couple is getting engaged, getting married, or celebrating an anniversary, there is always a need for couples' t-shirts.
Couples' t-shirts need to appeal to two different people, therefore when creating your design make sure that your design is not too unique that it would only appeal to a select group of people.
Geek/Nerd Culture
Tapping into the geek/nerd culture is a great way of making sales.
This community is very loyal to their interests and if you are able to create a t-shirt design that is attractive to this market, there will always be someone buying.
Find what is currently popular within this culture.
This includes books, movies, events, and/or subjects.
Talk to other people within this culture or join social media pages and see what they are currently talking about and interested in.
With any other design, you cannot use images that have been trademarked or copyrighted in any of your designs. 
Deciding on a Target Market
All these t-shirt merch design ideas are great and could work, however, it is extremely important that you determine who you want to sell to before creating a t-shirt design.
Deciding who your audience is will determine what kind of designs you need to create.
Although these ideas are great, they do not work for everyone.
Deciding on a target market can be as easy as finding out which group of people do you have the most in common with.
If you are not sure who your target market should be, you can look at other sellers and find out which markets they are selling to.
This can also be tricky because if you venture into a crowded niche, there is higher competition and if you are new, it will be more difficult for you to stand out and have your designs sell the way you want them to.
It is easier to visualize t-shirt merch design ideas once you know who you are selling to and what their interests are.
You can get into more than one market/niche but you need to test them out to see which one works best. 
In Conclusion
Merch by Amazon is a very competitive platform.
Creating high-quality and relevant/relatable designs is a great way of ensuring that you have a steady market visiting your store.
These t-shirt merch design ideas are simply just that, they are ideas of what types of designs will do well on Merch by Amazon.
It is up to you to test them out and see which ones will work well for the demographic you are targeting.
If you do not have the design skills needed, you can always leverage websites that make high-quality designs available to you. 
Without good t-shirt designs, you will simply not make any sales.
When creating designs in any of these niches, the goal is to be unique and compelling.
Do not sell what is already out there because; 
You might get a copyright/trademark strike from Merch by Amazon or;
You might not appeal to any new customers since what you are creating is already available.
It might be difficult to find something unique, but once you do, it will be worth it.
If you find this blog post interesting, don't forget to share and leave your comment down below.