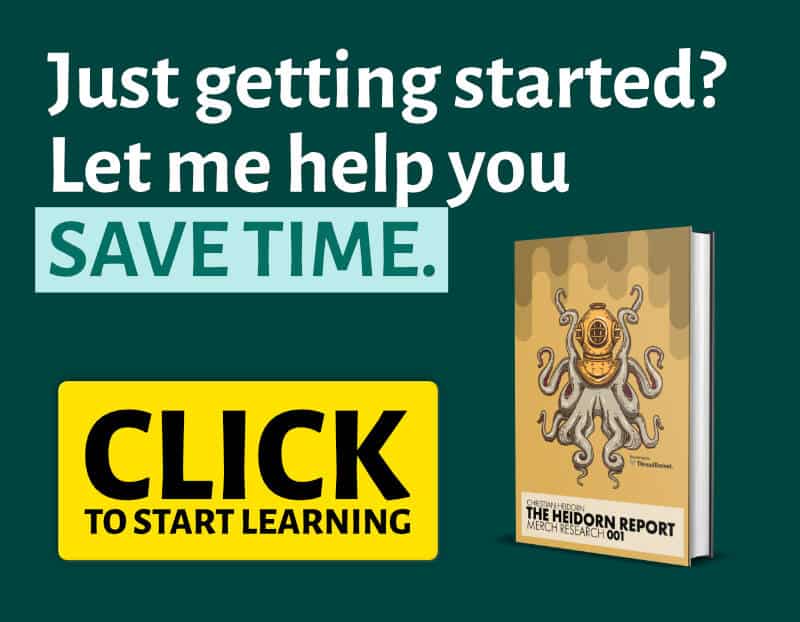 Ecommerce businesses have increasingly gained in popularity over the years and the print on demand model is one such business.
What is Print on Demand and how does one go about tackling it?
Print on demand allows sellers to customize different products and sell them to potential buyers through various platforms. 
This business model is an amazing opportunity for just about anyone but could be more rewarding if you are creative with different design ideas that you want to see come to life.
The products available for customization vary from platform to platform but a few basics can be found on most platforms.
What is Print on Demand most popular products among sellers?
These include; t-shirts, hoodies, hats, backpacks, handbags, and more.
Print on demand is an enticing business since you don't need any inventory to get started, which means the start-up costs are minimal. 
What is Print on Demand Business?
Print on demand sellers work with different suppliers to get different products customized, packaged, and shipped.
After creating your online store, you create your designs and have them showcased on the different products you have for sale.
Once you get a buyer, the print on demand company (supplier) is in charge of making sure the designs are printed on these products, they also package and ship the products to your customer.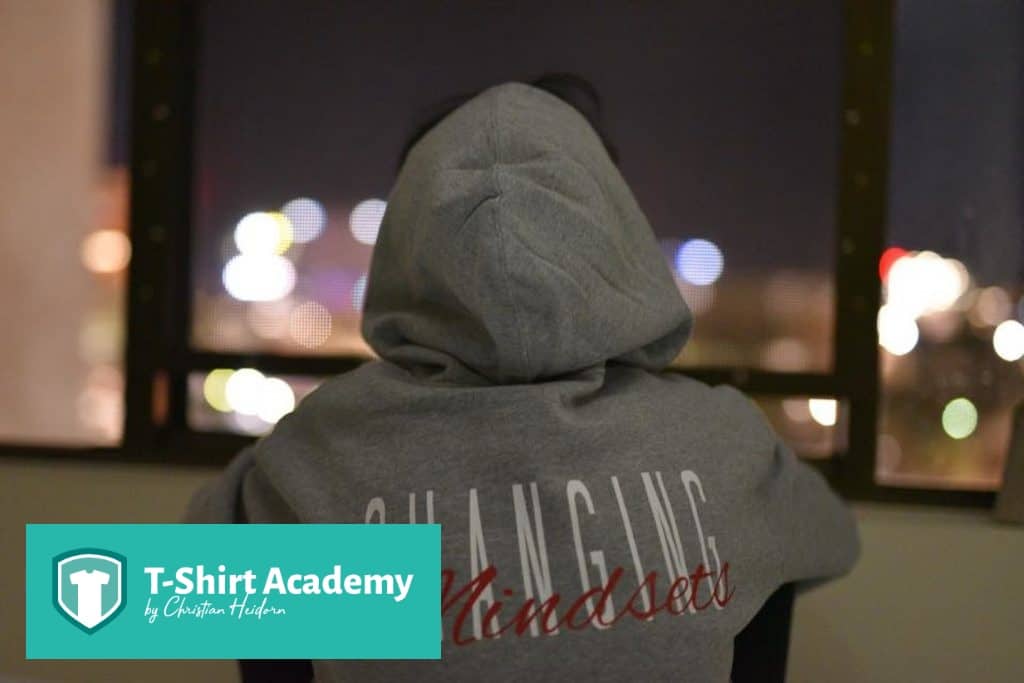 This is one of the biggest appeals that contributes to what is print on demand business models.
You don't have to worry about fulfilling orders and this gives you the opportunity to focus on other aspects of your business.
With every sale, you earn a royalty and the print on demand company takes the rest.
Depending on the print on demand site you choose, you can control the pricing of different products and that means you can control how much you earn from each sale.
Print on demand is a popular platform for many people and not just people looking to start a business.
From YouTube stars, Esports personalities, and large companies, people are always looking for ways to create branded merchandise that they can sell to their fans/customers.
Large companies also use these platforms to create promotional products that they can give out to existing and potential customers.
Having your brand on a product is free advertising that gets people curious and interested in whatever you have to promote.
Pros of Print on Demand
You may be wondering as to what is Print on Demand advantages.
Like we've mentioned, print on demand is low cost since you don't need to have inventory to get started.
Lack of inventory and minimal cost also makes this type of business low risk and allows people to test out products and see how they perform.
If you don't know how to create your own design, you might need to hire a professional designer or use platforms that sell licensed designs.
It's an amazing way for you to show and profit from your creativity if you are a designer.
Packaging and shipping are handled by the print on demand site and that takes a lot of the responsibility away from you.
You can even start right now!
Launching a print on demand business is easy and can be done in under an hour.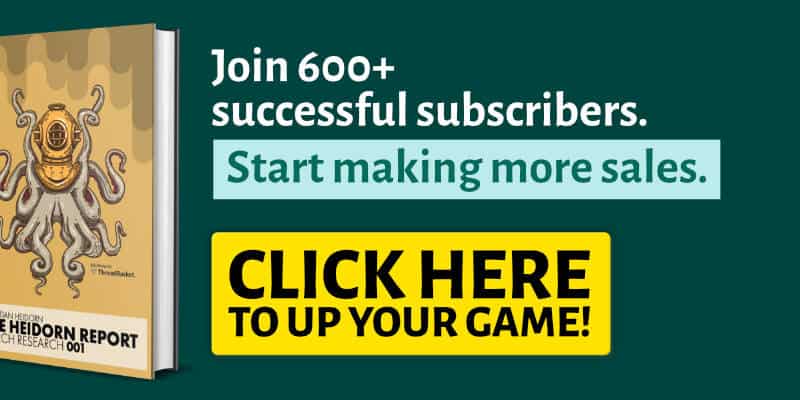 Cons of Print on Demand
What is Print on Demand risks or possible problems?
Less control over printing, packaging, and shipping might not be appealing to some.
Many print on demand sites strive to maintain quality but you can never guarantee quality.
Print on demand businesses often have lower profit margins when compared to other more conventional printing businesses.
This is because the cost of printing is often higher in this business model, however, you can control your profit by using smart pricing strategies.
You have limited customization options with print on demand.
The types of colors and patterns you are able to print depends on the different companies and their printing capabilities.
Depending on the print on demand site, your product options might also be limited.
How To Start Your Print on Demand Business
Before you can start, you need to identify a print on demand site that is compatible with your needs.
What is print on demand's popular platforms?
There are several print on demand platforms in the market today and the industry is only growing.
Printful, Printify, ReBubble, Zazzle, Gooten, Merch by Amazon are just a few print on demand sites that are available to you.
Next, you'll need to identify the niche you want to go into and the products that you want to sell.
Choosing a profitable niche will improve the number of sales that you make and that means you make more profit.
Just like choosing niches, you need to choose products that people want to buy.
One may ask what is print on demand process for target niches.
You have to create designs for your niche and make sure they fit the dimensions needed for each of the products you are selling. 
Promote and market your designs on social media and get the opinion of individuals and competitors.
Also, conduct your own research to find out what works and what doesn't work to avoid wasting time and making losses.
How To Create Designs if You're Not a Designer
Perhaps the greatest challenge for sellers who are not creative is sourcing good quality designs that will sell.
However, there are several options for you to choose from that will make your work easier.
You can hire a full-time in-house designer to create designs as you wish.
This is a more expensive option and if you are just starting out, you might have limited capital to hire a full-time professional designer.
You can use freelance platforms like Upwork, Fiver, and others to hire designers on an as-needed basis.
Most of these platforms have designers who can create amazing designs at cheaper costs and that saves you a lot of money if you are just starting out on your entrepreneurial journey.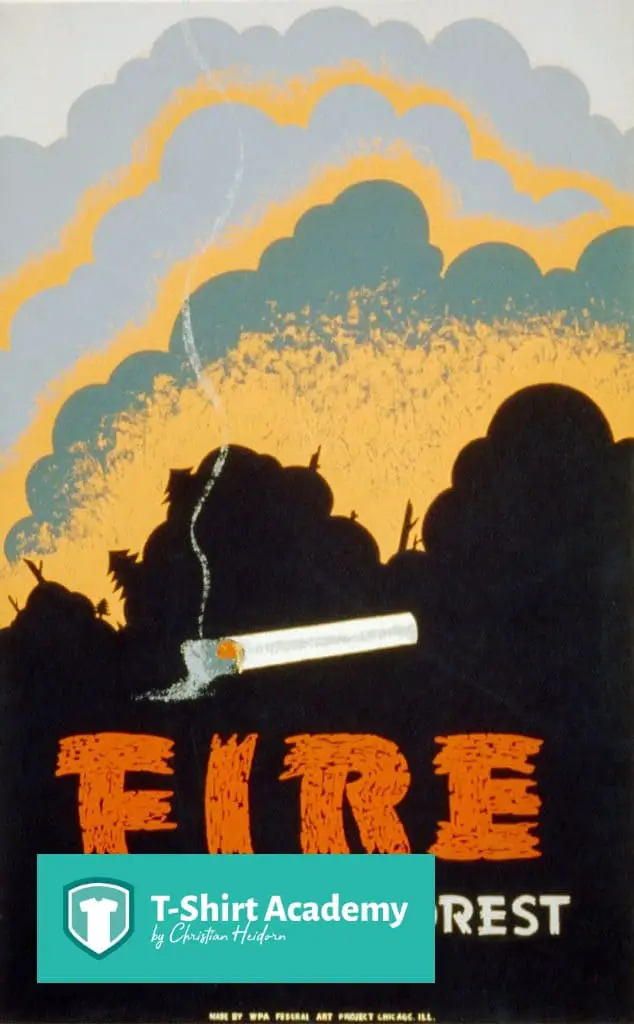 If you do decide to hire a freelance designer, be clear on what type of designs you need, giving examples.
Educate them on your targeted niche so that they can understand who they are designing for.
You can also source great quality designs from platforms like ThreadBasket that regularly updates their site for print on demand designs in different niches.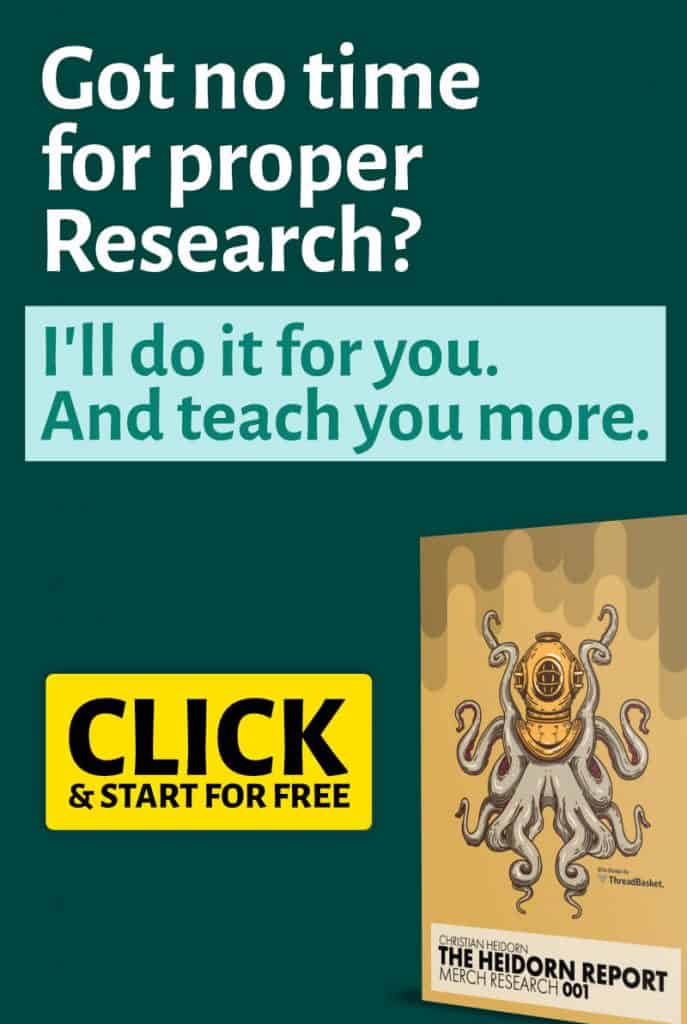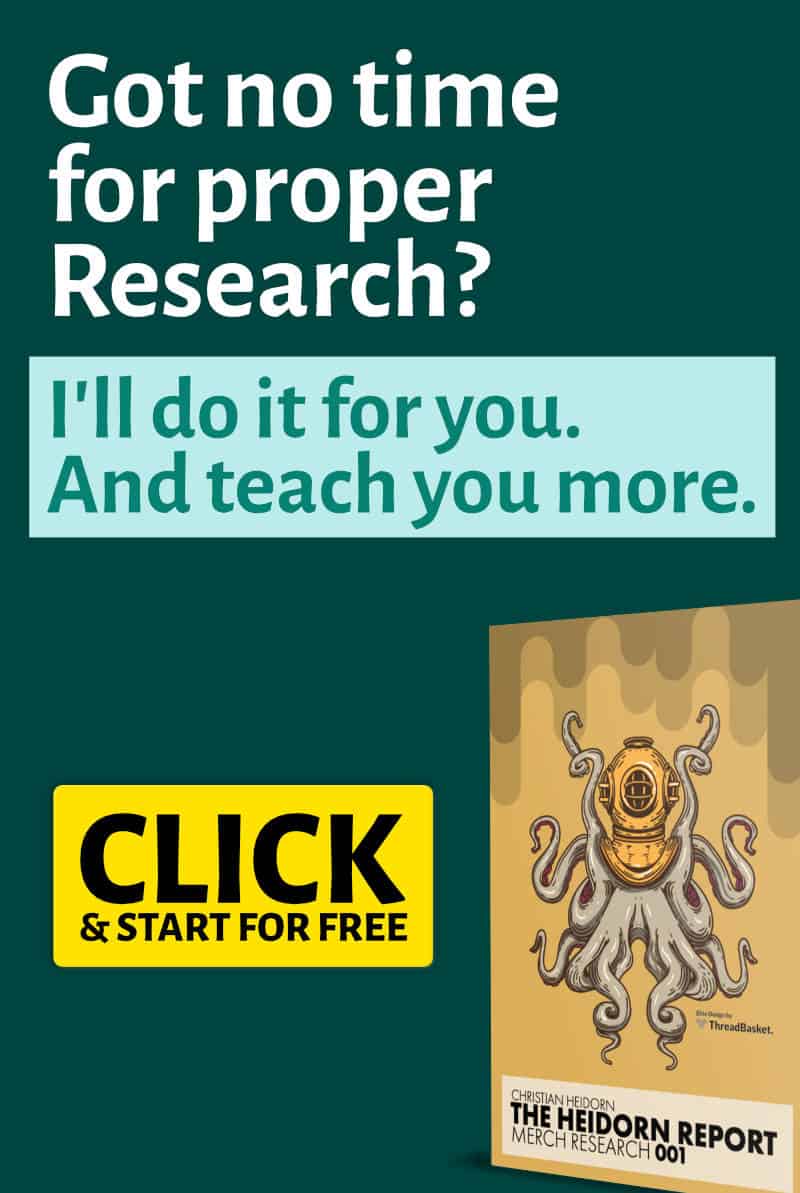 ThreadBasket also gives you the license to each design which means that you are protected from copyright or trademark infringement that could get you banned from some sites.
Quick Tips To Help Your Print on Demand Business Succeed
Order a Sample of Each Product
Check on the quality of each of your products/designs by ordering at least one product as a sample.
This will help you gauge how well your designs are printing, the packaging, and shipping.
If the quality is substandard, then you can choose the change designs or move to another print on demand site with better quality.
Certain print on demand sites like Printful will give you a discount for a sample product.
Be Careful With Pricing
With most print on demand sites, you earn a royalty from each sale.
Which leads us to one of the most important questions: what is print on demand pricing strategy?
There are a lot of print on demand platforms to choose from.
These sites also give you the ability to control how much you can charge on each item and that means you can control how much you make. 
The royalty on each product might differ and that might force you to markup prices to get a certain amount of profit, however, this might scare off potential buyers.
You need to find a way to set your prices in a way that is appealing to your customer but will still give you a good profit.
Pricing is delicate, when done right it can grow your business and when done wrong, you might give up on print on demand altogether.
Create Mockups of Your Designs
Since this is an online business, it can be difficult for your customers to clearly see how these products look when worn.
As to what is Print on demand mockups, these greatly help the quality of your product listings.
If you create mockups, it gives them an idea of how well they will look with one of your designs on and it positively influences their buying decisions.
There are several websites that help print on demand sellers create mockups for their products including PlaceIt.
If you have some editing skills, you can find stock images online and use software like Photoshop to put your design on different products.
Ordering a sample will allow you to have real people wear these products and you can take marketing shots for your business.
Invest in Promotion and Marketing
Print on demand is competitive, and there are new sellers coming up every day.
What is Print on Demand promotion and how does it affect your traffic?
You need to stand out and have your designs seen by different audiences.
Having good designs is only one aspect of getting your designs noticed.
You need to invest in different marketing and promotion techniques to make sure that you are reaching more people within your niche.
There are several ways to market from the expensive to the inexpensive, you just have to be strategic with how you do it.
If you have a limited budget and don't want to pay for ads yet, you can still use social media to your advantage.
Join different groups where people enthusiastic about your niche can be found.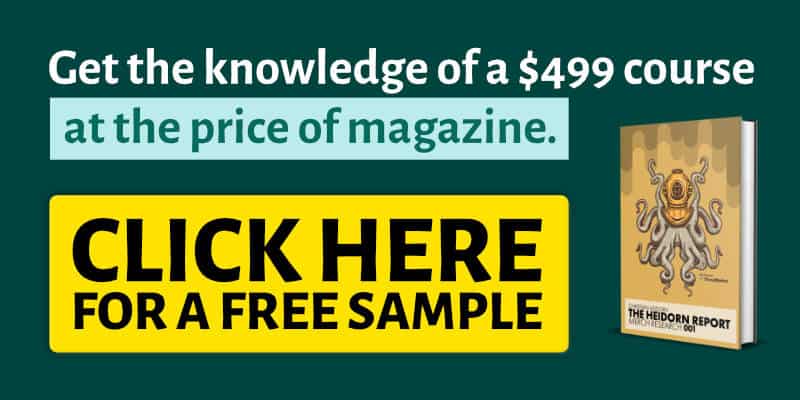 Learn what they like because this will not only help you understand what keywords to target but could also influence the designs you create.
Create a good rapport within these networks and slowly push your different designs.
Using hashtags in the right way will also get your posts noticed by the right audience.
You can also send free samples to popular people within the niche you are targeting.
Look for YouTubers or Esport stars with a large following.
If they decide to share one of your designs on their platforms, this could bring in a fresh set of eyes to your design and get more people buying.
Paid ads are amazing for promoting and marketing your designs.
They will get your audience noticed by the right audience.
Paid ads can be done on social media platforms and popular search engines like Google.
Find what works for your business and what is within your budget.
Remember, that if you don't market, you die.
Something as simple as giving out free samples to friends and family could push your designs.
Monitor, Learn, and Grow
You need to monitor the performance of different designs and determine which ones are being bought and which ones have poor sales.
If you see designs that are performing poorly, make edits and adjustments to them or remove them completely and do more of what works.
The same goes for pricing and marketing strategies.
Stay on top of every aspect of your business so you can determine what you need to do and what you need to change.
Tracking your progress regularly will save you the pain of trying to figure out what's not working when you need to make changes.
In Conclusion
Print on demand is a profitable business model if you know how to go about it.
It involves a lot of research and learning to find the right things that will work for you.
Tap into resources that will help you along the way.
This can be in the form of research and automation tools that will drastically make your work easier.
Or you can use market research reports like The Heidorn Report that will give you a researched and trusted road map into what you need to do to make a sizable income on print on demand platforms or Merch by Amazon. 
The best products to sell include t-shirts, hoodies, caps, hats, notebooks, mugs and more.
Keep note of what the top sellers in all these print on demand sellers are doing and get your ideas and inspiration from them.
What products are they selling, how do their designs look?
You never want to copy, but you want to stay up-to-date on what your competition is doing.
With all that being said, print on demand is not a get-rich-quick type of business.
Patience is key as with any other business.
Keep at it, monitor how your sales are performing, and keep growing and improving to achieve long-term success.