You have launched your t-shirt campaign, and now it is time to promote it.
Social media campaign promotion is everyone's go-to marketing strategy – and with good reason!
With over 3.81 million people actively using social media, you are sure to find a certain demographic interested in your product.
If you are not a seasoned writer or a social media marketer, then you may find writing interesting your t-shirt promotion caption an extremely challenging task.
A t-shirt promotion caption is meant to engaging and draw out reaction and action from the reader.
So how exactly do you go about writing a captivating caption?
Write for Your Audience
Understanding who you are targeting in your t-shirt promotion will shape how you write your captions.
For your captions to have the desired effect, imagine that you are writing to one person.
Try to write in a tone and style that they would relate to.
If they are young, use words that would appeal to them, add emojis to capture their attention.
Imagine that you are your own audience?
Would your caption draw you in? 
Does it elicit emotion from you?
Are you interested in it?
As much as you are writing for your audience, make sure that your tone and style remain consistent for all your posts to show some consistency.
A Short Caption Length Is Advisable For Your T-shirt Promotion Caption
Finding the right caption length is about testing. 
However, it is advised that you keep your t-shirt promotion caption length short. 
If you can clearly convey your message with fewer words – then why not? 
To find out what length works with your target market, then you may have to conduct a split test.
This is testing to type of ads with different styles, in this case with long and short captions, to see which one performs better.
Once you know which one has better results, use the same style across all your future ads and posts.
More often than not, shorter captions work well.
If your point is short, crystal clear, and informative, then your audience is likely to take action on it. 
Multiple studies have shown that users rarely read captions and those who do read shorter captions.
Although, as we have mentioned, it is not a one size fits all.
In the beginning, test out different styles and monitor which t-shirt promotion caption has better engagement and click-through rate. 
Use Simple Language
Creating a t-shirt promotion caption might seem complex but it is actually much easier than it seems.
Copywriting is not poetry or a university research paper. 
The language used should be simple, clear, and concise. 
Your ad should always be easy to understand, even to people with an elementary understanding of the language you are using.
In your caption, you should be able to convey three things; what you are selling, the benefits of what you are selling, and what they need to do next to get what you are selling. 
Flowery words will distract from your messaging and might not appeal to everyone you are targeting.
It is always safer to keep your message simple and clear. 
Good Captions Work Well With High-Quality Images/Videos
Writing your t-shirt promotion caption is only one half of creating a killer social media ad.
Social media is visual in nature.
You have 3 to 5 seconds to keep your audience engaged.
Having creative/images or videos that work well with your t-shirt promotion caption will make sure that your post has the desired effect.
Your audience will first look at the image and if interested will read the caption that goes along with it.
To clearly showcase your t-shirt designs you should use t-shirt mockups to market them.
Having your t-shirt designs on real-life human models helps your audience visualize how they would look in one of your designs. 
It has been shown that t-shirts being worn by real-life humans perform better than t-shirts that are laid out on the surface.
A good t-shirt mockup is what your t-shirt promotion caption needs.
It's great for advertising!
You can use websites like placeit.com to make amazing and realistic human model mockups of your shirts.
Videos vs Images 
As we have mentioned earlier, visuals are king on social media.
With an influx of images and videos on social media, you need to be strategic on how you use your visuals.
Video promotions are the most popular forms of content on social media.
For any social media strategy, it is recommended that you incorporate videos into your promotion.
Shorter clips are great for quickly delivering the message behind your video while longer videos can be used for brand awareness. 
It is important that you create videos that are of high quality and that are worth watching.
If you cannot invest in shooting a video, placeit.com now allows users to create t-shirt video mockups in seconds. 
So, which visual content should you invest in?
It depends on the platform you are using to promote your t-shirts.
Instagram and Facebook are great for video content, if you are promoting on Pinterest, you might not want to use video.
Understanding what your audience wants to see will shape which form of content you will use.
If you focus on the needs of your audience, you are sure to see success in your t-shirt promotion campaign.
Dimensions
When you buy a video or image ad on Facebook or Instagram, it will appear in different formats depending on where it will be displayed.
Facebook supports videos in MP4 or MOV format and this is constant across all social media platforms.
It is good practice to upload your video at the highest resolution.
The supported aspect ratio is 16:9 horizontally and 9:16 for a full portrait.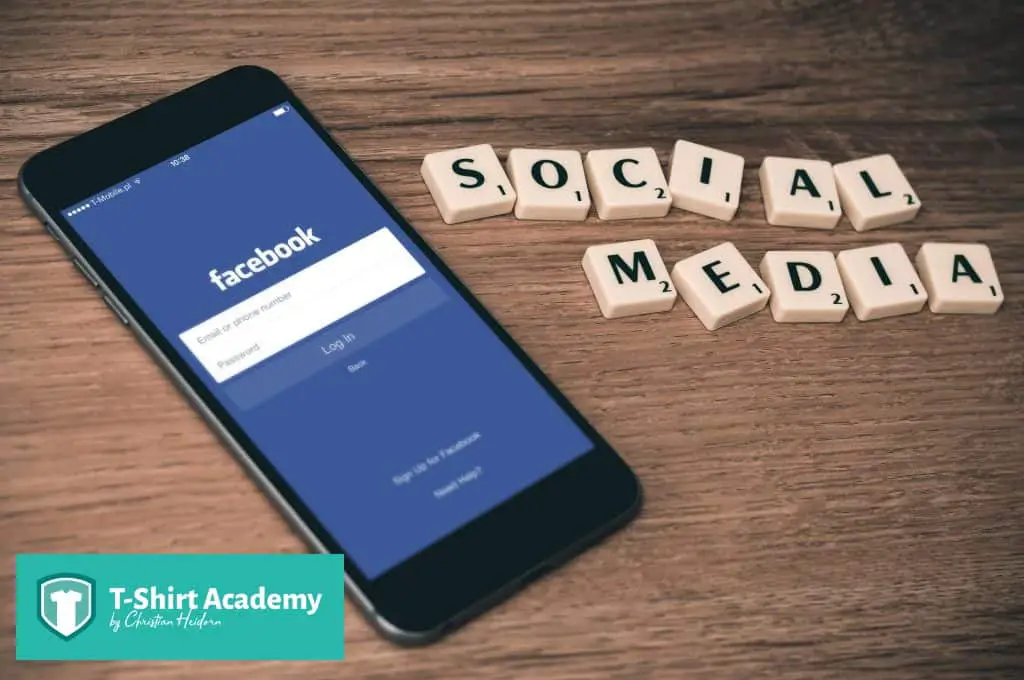 Instagram videos are supported in three aspect ratios: vertical (9:16 or 4:5). Square (1:1), and horizontal (16:9) and this is also the same for LinkedIn. 
Twitter videos are supported in a 1:1 ratio for in-feed ads. 
The recommended aspect ratio for Pinterest video ads is (1:1) for square ads, (2:3 or 9:16) for vertical ads, and 16:9 for horizontal ads. 
For images, the supported AR for a Facebook feed image is 1.91:1 to 1:1 for images with a link and 1.91:1 to 4:5 for images with no link.
Story ads on Facebook should have an aspect ratio of 9:16 for images and 16:9 for videos.
This is similar to story ads on Instagram.
Feed image ads on Instagram should be 1:1 or 4:5.
Twitter ad sizes are 1:1 or 1.91:1, while promoted pins on Pinterest have an AR vertical of 2:3. 
For all these images, the supported file format is JPG or PNG. 
Use Hashtags and Emojis Wisely
Though hashtags are not used as much as they were when social media platforms were starting up, they still work the same way they used to.
They are a form of SEO on social media.
Many people still use tags to discover new content in the areas of their interest. 
Hashtags are extremely beneficial on social media sites like Twitter and Instagram.
They are good for driving engagement to your page.
On Instagram, hashtags are needed in every single post for business accounts, however, they may not necessarily be needed in paid ads. 
When hashtags are used in an Instagram ad, they do not flow well with the rest of your caption and are simply out of place. 
Keep your ads clear and straight to the point and you can do this without hashtags.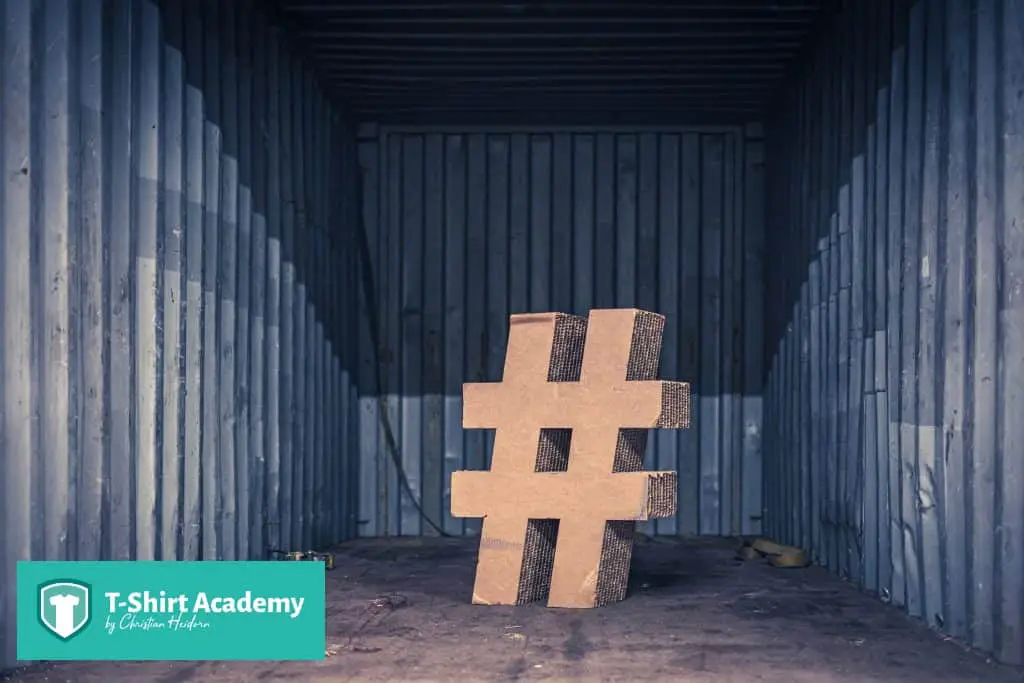 However, for organic posts, hashtags work extremely well.
Facebook is not really known for hashtags but you should incorporate at least one or two in your captions.
The limit is said to be up to 6 hashtags per Facebook post.
For all these platforms, use hashtags relevant to what you are posting about. 
You can also use branded hashtags that are synonymous with your brand/store.
This can contain your store's name or your product's name. 
If a user purchases your product and shares it online, they can use this branded hashtag in their posts and this will increase your reach and presence on social media. 
This is extremely important when using user-generated content for marketing.
Emojis
Studies have shown that emojis have a psychological effect on us.
A study by the University of Missouri-St. Louis found that people find it more gratifying looking at an emoji than reading a word.
Using emojis in your caption will increase your likes by 57% and your shares by 33% – and who doesn't need more engagement?
So, how do you use it in the right way in your t-shirt promotion caption?
It goes without saying that you should use the right emoji to convey the right message.
If you are not sure what emoji to use for which emotion, you can use sources like Emojipedia to understand emojis and their meanings.
You can also use emojis to masterfully tell a story. 
Emojis can also be used as bullets or to indicate direction. 
You can use the emoji of a pin to draw a reader's attention to a link that you want them to visit. 
Just like your t-shirt promotion caption, the emojis you use and how you use them should be clear and easy to understand.
The last thing you need is to have your audience confused as to what your message is. 
Add a Call to Action
Once you have created your t-shirt promotion caption, you want people to buy from your store.
And that is why you need a strong and clear call to action.
The best social media ads have a clear statement that drives action.
"Shop Now" or "Click the Link in Bio" are examples of call to actions that you can ad at the end of your social media copy. 
Remember to only include one call of action to each t-shirt promotion caption.
You do not want to confuse the reader and potential customer. 
You want your caption to lead to sales, and that is why your t-shirt promotion caption cannot do without this. 
Discounts and Sales
When writing t-shirt promotion captions, it's really important to understand the goal of your ad or your post.
Are you trying to make people aware of your brand and the products you have on offer, are you trying to convey how your product is what they need and its benefits or are you trying to make a hard sale?
Discounts and sales can be used to target an audience that is familiar with your product or a new customer who has never heard of your product. 
However, they work better in targeting an audience that has already shown an interest in your product. 
Once your audience is aware of you and your store, then it is the right time to get them to buy your product.
And how do you increase your chances of making a sale?
You guessed it, through sales and discounts. 
If you are using paid ads, you can target an audience that is already familiar with your product or similar products. 
In your post, you will need to include, the discount code (if any), the offer, and a clear call to action.
In this post, create an immediate sense of urgency.
This can be done by highlighting the offer period or highlighting how many products are left to make sure that interested customers are quick to buy.
You can add generic codes such as "BOGOF" or "BLACKFRIDAY25" to your t-shirt promotion caption.
These codes are what users will use at checkout to get a discount or an added item. 
It is important to note that once you publish an ad offer on Facebook, you cannot edit it later on.
You will need to delete the existing one and create a new one.
That is why it is important that you carefully look through and edit your captions before you hit publish.
Each Social Media Site Has Different Rules
Though they serve the same function, social media sites differ and this is important to keep in mind when writing your t-shirt promotion caption.
Do not duplicate content across channels since what works for one, will not work for another.
On Facebook, for example, long form content/captions do not do well. 
Studies have shown that posts with 80 characters or less, receive 66% more engagement than the rest. 
It is a good platform to promote videos. 
On Twitter, on the other hand, posts that are between 120 – 130 characters receive higher engagement and a higher click through rate. 
Tweets with hashtags have double the engagement on this platform as well. 
Instagram is primarily a visual platform.
Having high-quality images and videos will drastically set you apart.
Instagram cuts captions after the first three lines and you will want to make sure you have highlighted your message within these lines.
Your call to action must be within those first three lines of your t-shirt promotion caption on Instagram.
Hashtags and the rest of your content can be captured in the rest of your caption. 
Pinterest will highlight the first 30 – 35 characters of your post Title and you will want your core messaging within these characters. 
The body of your caption will be up to 500 characters with the first 50 to 60 showing up on users' feeds – capitalize on this. 
In Conclusion
This blog post has only scratched the surface of what you need to create a winning t-shirt promotion caption. 
There is so much more that goes into creating ads that sell. 
If you want more on this, leave a comment below and let us know.
Give us your opinion on what strategies have worked well for you and your business.