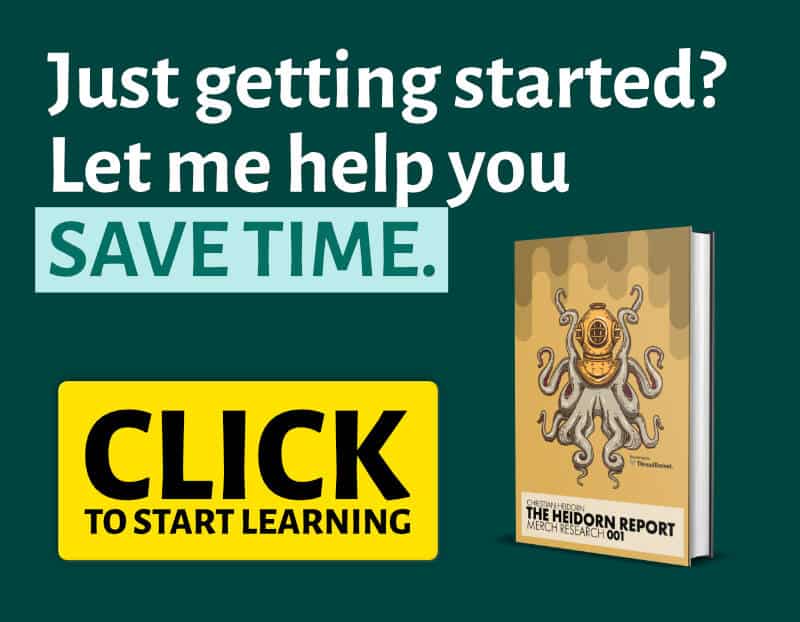 So, Is t shirt business profitable online?
When it comes to starting your own t-shirt business, there is always no shortage of misconceptions going around.
From the biggest question: "Is t shirt business profitable online" to "Can I start a t-shirt business with no money?"…I've seen them all.
And it's not because someone is looking to mislead you or make your life more complicated.
It's mainly because people simplify too much and tend to deal better with things that they can classify as black or white.
Most things aren't like that and there is A LOT of gray area when it comes to starting a business of any kind.
Let's try to debunk several big lies about creating a t-shirt business that you might have heard.
This way, you will be able to get the correct picture of what to expect as you start your t-shirt business.
A T-Shirt Business Is Not a Profitable Venture
Contrary to this opinion, a t-shirt business can be a very lucrative business nowadays.
Thousands of people search Google every day, trying to figure out the answer to one crucial question: Is t shirt business profitable online?
Well, the answer to that question is simple: It depends.
The reason why most people turn to shirt business has to do with a good return on investment, but also because it's simply a lot of fun.
There are many lucrative business opportunities out there but most of them are boring.
Owning your own shirt business is not only potentially profitable, but can also be tremendously fun to run.
And that's why the question "is t shirt business profitable online" is so crucial.
Is it just fun or can you also make money with it?
Did you know that the popular I LOVE NEW YORK is still very popular today?
It is used by people all over the world. And believe it or not the design was created in the late 1970s.
That is the beauty of shirt business – you design a shirt once and you get paid over and over again.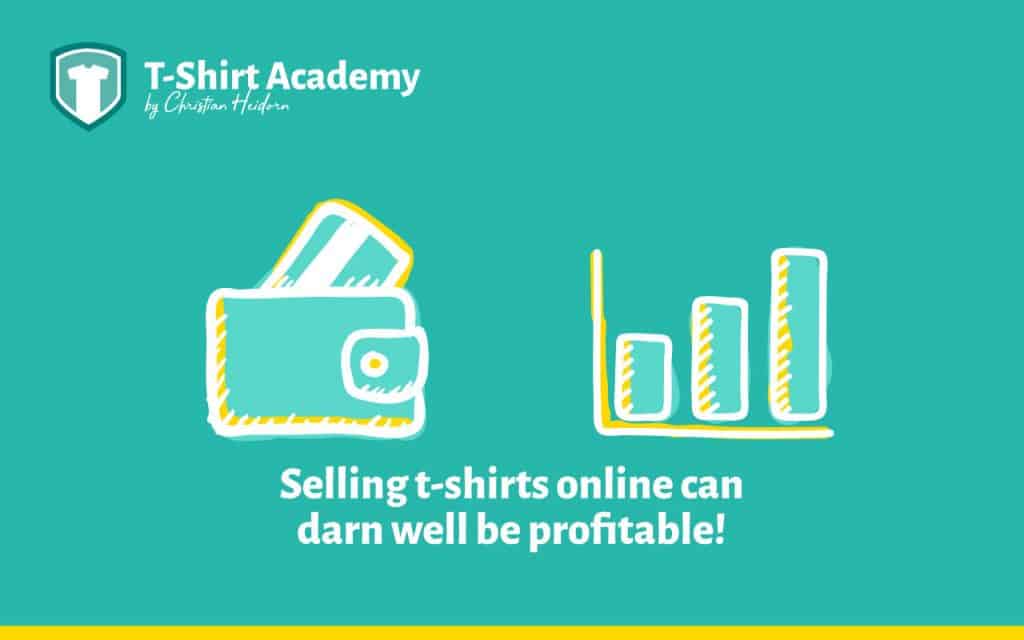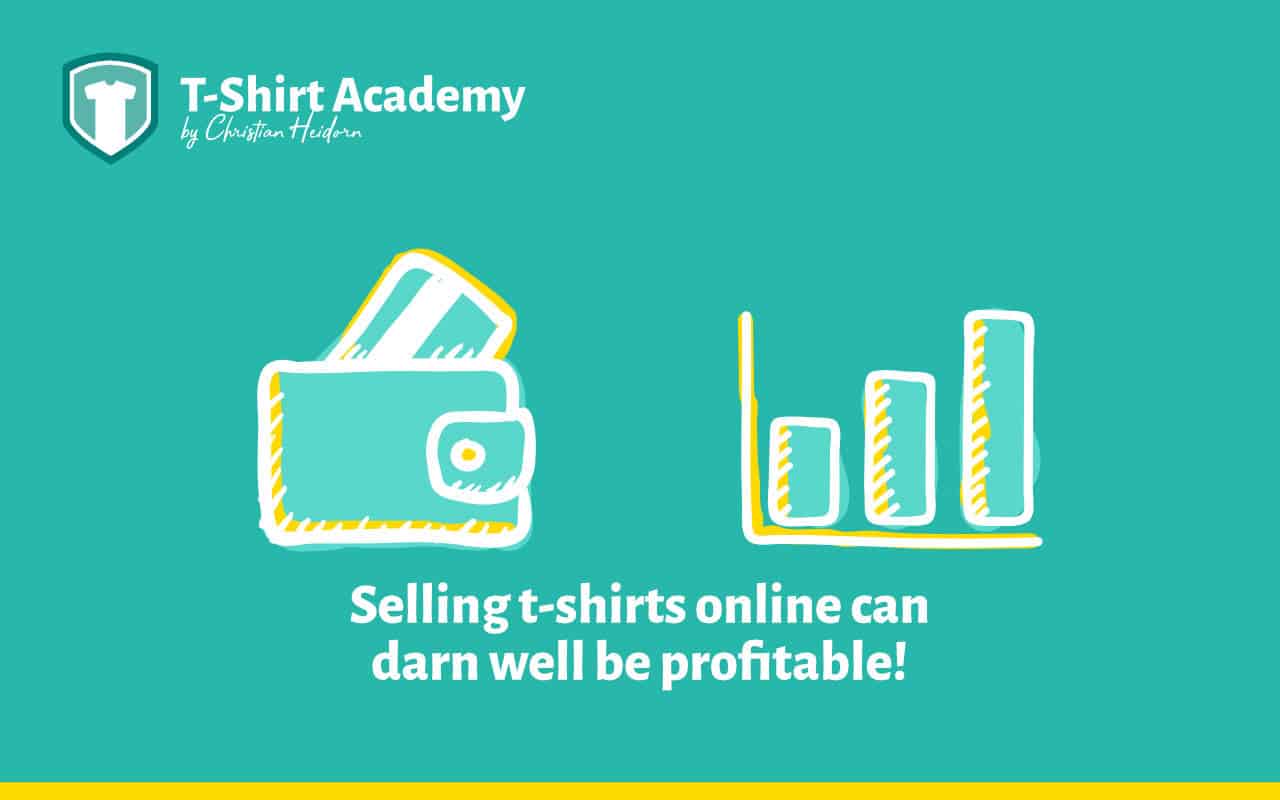 The cash flow has the potential to be never ending.
So is t shirt business profitable online or can it be? Of course it can!
However, it is not the handsome income potential that attracts more and more people to this business.
It is the fun and lifestyle that encourage people to dive right into it.
It gives you so much freedom.
You start your own business where you set your own schedule, you make as much money as you like, you decide which days to work, etc.
And you should remember that it isn't a franchise, meaning you get to keep all the profits that you make.
The time it takes to press heat 500 t-shirts is only 7 hours for a beginner.
You will be able to do it in four hours or less once you become conversant with press heating shirts.
If you sell 300 t-shirts at $20 each, you make $6000.
Nowhere else you can make such an amount of money for less than 7 hours.
Now obviously it takes a lot of hard work to get to that point, but no one should ever lie to you that there is no money selling t-shirts.
And what's best of all, you can start your tee business fast because it is not particularly complicated.
So the next time someone asks you: "Is t shirt business profitable online?", I hope I hear a resounding YES!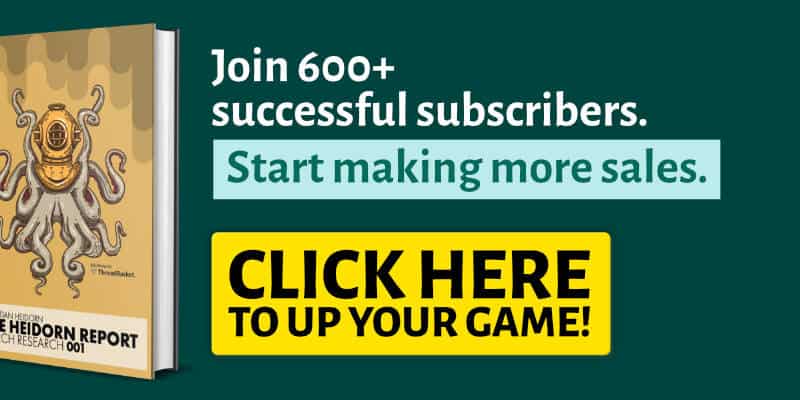 You Need Lots of Money to Start a T-Shirt Business
They will often tell you that you need at least $25,000 to start your own shirt business.
The money will most likely come from your personal savings or resources.
You need a strong financial foundation to start your small tee business.
Also, make sure you have emergency money too. And it takes at least twelve months to start enjoying profits.
However, these claims are all lies.
A t-shirt business is actually one of the businesses that require very little money to start.
Never put your business idea on hold just because you think you do not have enough capital.
You do not need major funding in order to start a business.
While you are going to have a great deal of expenses, you can avoid the unnecessary ones.
One of the ways to cut on expenses is to avoid debit and credit cards wherever possible.
When you are getting started and not necessarily selling your t-shirt online, it makes sense to let your customers pay with cash.
Paying with cash is not only easier but is also cost effective.
You can advance to online and other payment methods later.
Also, avoid overspending on supplies.
The only problem with starting a t-shirt business is that it does not offer any room for laziness.
You must be prepared to hustle.
You must be prepared to dedicate your entire life to make your business a success.
This means handling customer support, receiving calls even outside normal business hours, dealing with accounting and so forth.
But don't let yourself be deceived, you do not need tons of money to start a t-shirt business.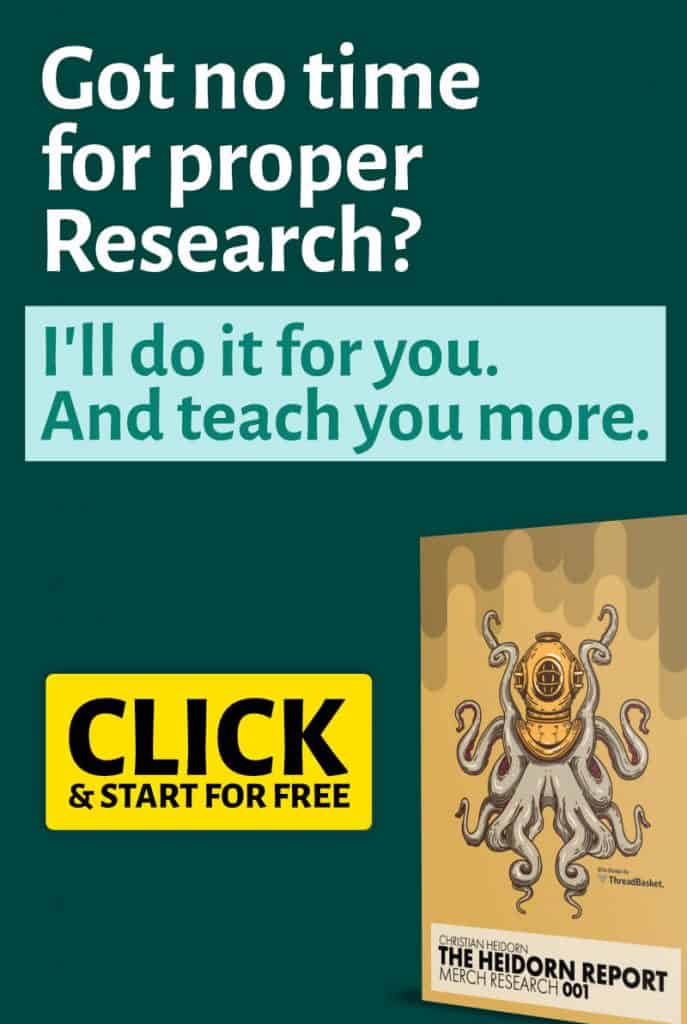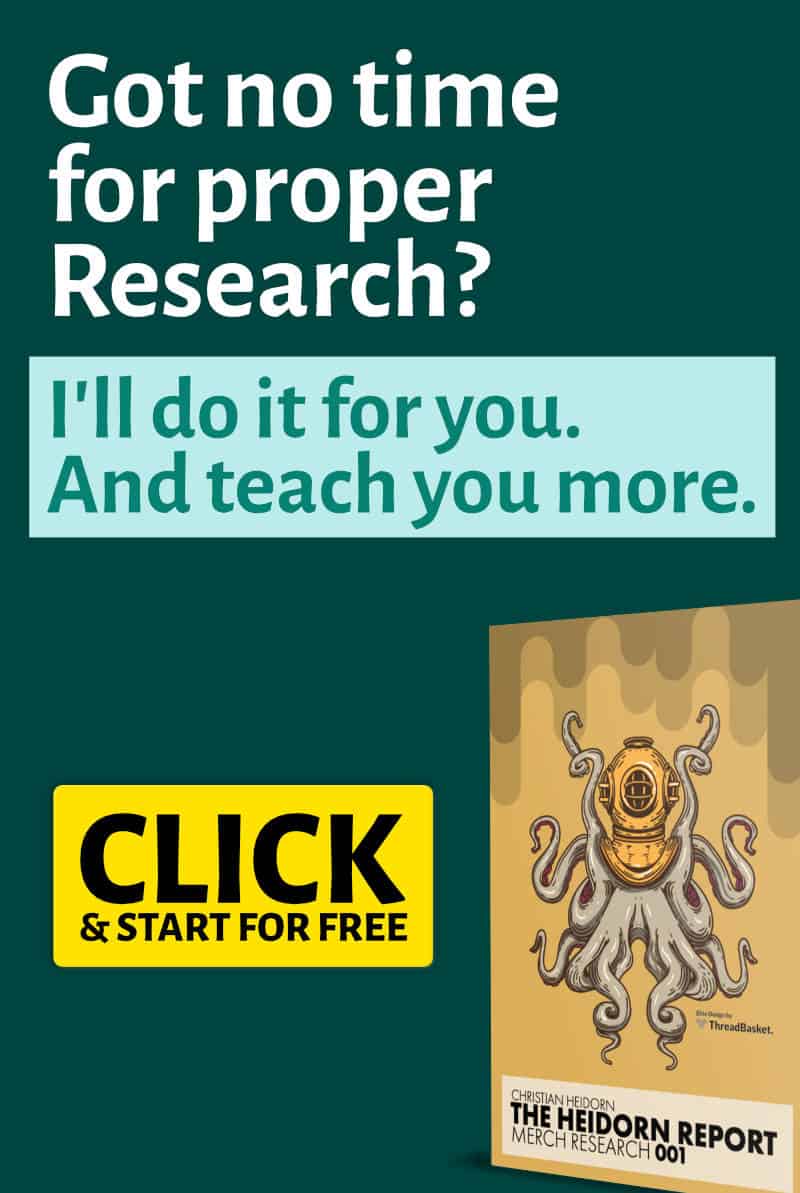 There Is a Perfect Time to Start a T-Shirt Business
The truth is that there is not a perfect time.
You will often give an excuse about why right now is not the right time.
There is never a perfect time to start your t-shirt business.
No matter how long you wait, you will never have enough startup capital, you will never be experienced enough, you will never have zero risk and you will never be ready enough.
The only thing that can happen to you is to dive into this business when you are not fully prepared.
And it's those unprepared cases where the answer to the question "is t shirt business profitable online" might turn out to be a negative one.
While you do not need a lot of money to start a t-shirt business, you must have some cash in the bank.
The best time to start your t-shirt business is right now.
With the current tough economy, there are lots of people looking for employment opportunities, since no one is hiring.
If you have lost your fulltime job and want to start a t-shirt business, go for it right now.
However, do not take a lot of risk.
Start small and make sure you do not overspend.
Also, if you are still in a job, do not quit until you are able to generate enough revenue from your investment to pay your bills.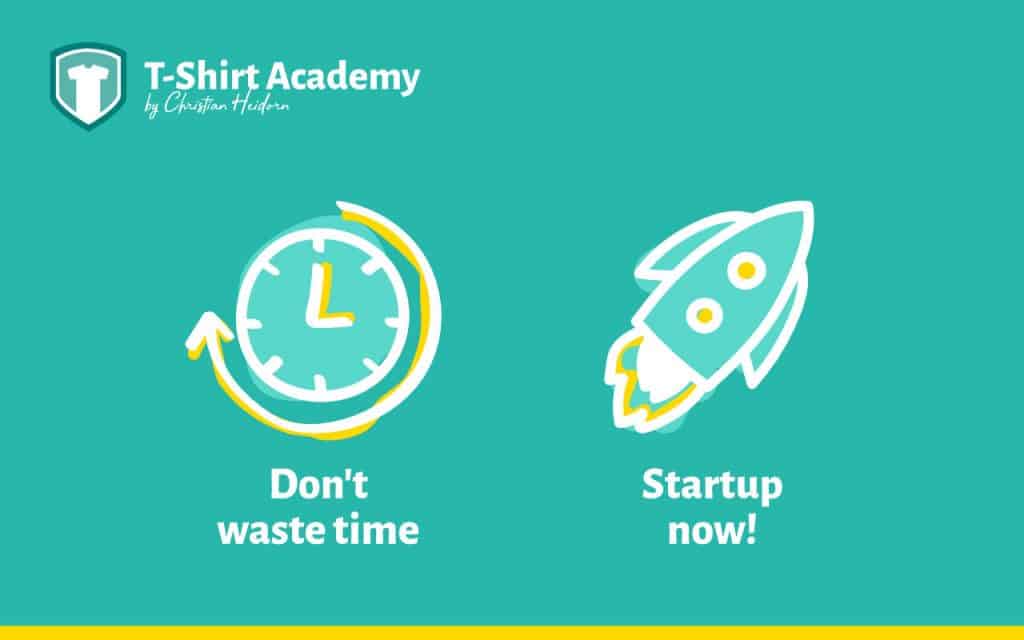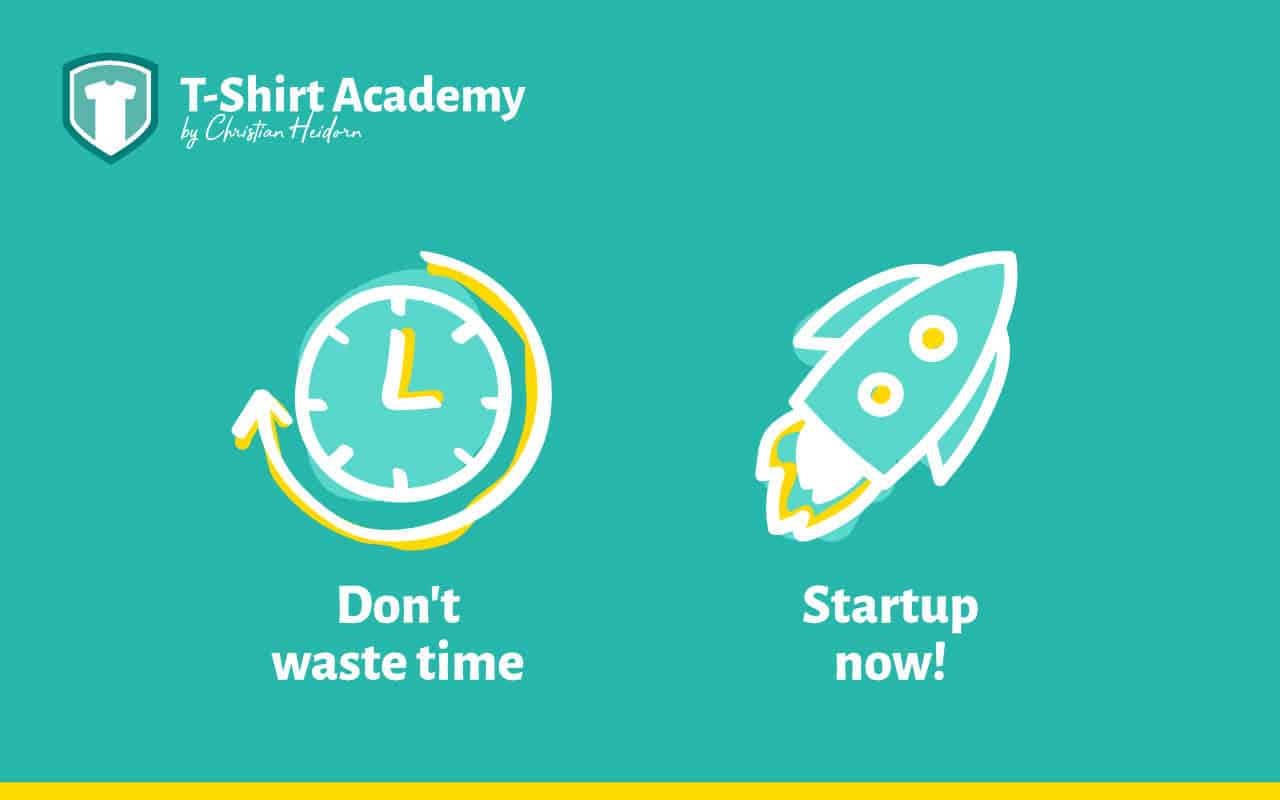 If you have support then that is an added bonus.
There is no denying that many entrepreneurs are unable to fly alone.
While you might be the only person making important business decisions, there comes a time when you are going to need support from friends, mentors, financial advisors, family member, etc.
Your spouse and children need to know about your business plans.
If they are ready to offer their support, then it does not make sense to turn down such offers simply because you are waiting for the perfect time to build your business.
Having a support system is a key component when it comes starting any small business.
You should note that entrepreneurship is not a perfect world. It is normal to get discouraged if the first few months of beginning your businesses does not meet your expectations.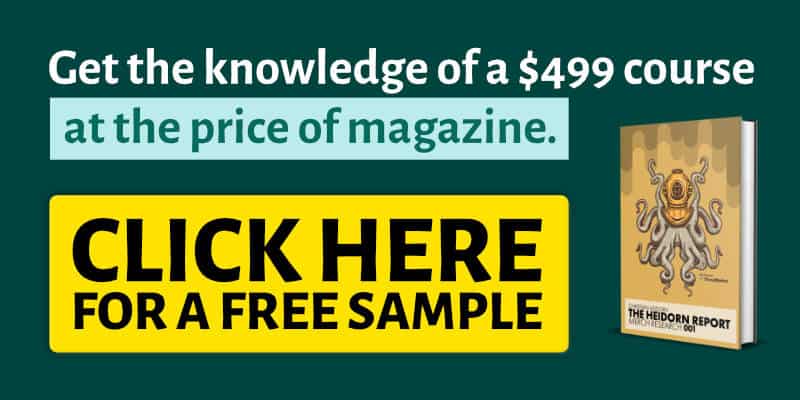 All You Need Is Passion
Now, I know I've previously said that in order to be successful in this business you need to have passion for it.
If the first question that comes to mind is this: "Is t shirt business profitable online?", then you may want to rethink your choices.
But if all you needed was passion or a dream to start your own t-shirt business, then everyone would be a business owner.
Yes, it is always good to do what you love but that is rarely enough.
But sadly, that is what many people are taught to think.
At times your passion will not align with the needs of your customers.
If you are passionate about 1970s fashion, but most of your customers are interested in the current fashion, then you need to adapt or it is going to be game over.
Sometimes your passion may sound too personal to be turned into a business opportunity.
If you create a type of t-shirt design that appeals to you, it will not be easy to find people to buy them.
And sometimes this may discourage you and you might decide to quit the business altogether.
Rather than choosing passion, choose purpose.
Simply doing what you are passionate about is not enough.
Have purpose and clear objective for your t-shirt business.
Remember, when it comes to any business, the needs of customers should be given the top priority.
The ideal situation, obviously, would be combination of purpose with passion.
But in most cases purpose outweighs passion.
Though starting a small business is not hard and does not require lots of money, the truth is that being an own boss is not a cakewalk.
Aside from your passion, there are many things that you have to consider such as marketing, accounting, legal concerns, etc. which can be a little challenging.
T-Shirt Marketing Is Expensive
A lot of t-shirt business owners as well as other entrepreneurs avoid marketing their business because they have been made to believe that it is too expensive.
They think that as soon as you add marketing to the mix, the answer to the question "Is t shirt business profitable online?" is bound to be "NO".
But the truth is there are tons of inexpensive ways to market your business.
For example, you can write an article or blog about your business.
You can publish it in article directories or send it to noncompeting websites, magazines and newspapers that accept submissions from businesses.
Be sure your phone number, business name, your name and a reference to your merchandise is included at the end of the post.
Leverage free and cheap advertising techniques.
There are a number of ways to market your business without breaking the bank.
Again, social media such as Facebook, Twitter and Google+ are an awesome way to connect to your potential customers and gain exposure.
Aside from that, you can also take advantage of email marketing.
It is one of the most flexible, inexpensive and convenient marketing techniques.
Both social media and email marketing lets you drive traffic to your website.
So listen up, if you're still wondering "Is t shirt business profitable online?", then I'm afraid I can't help you anymore.
Just quit wondering and get started selling!