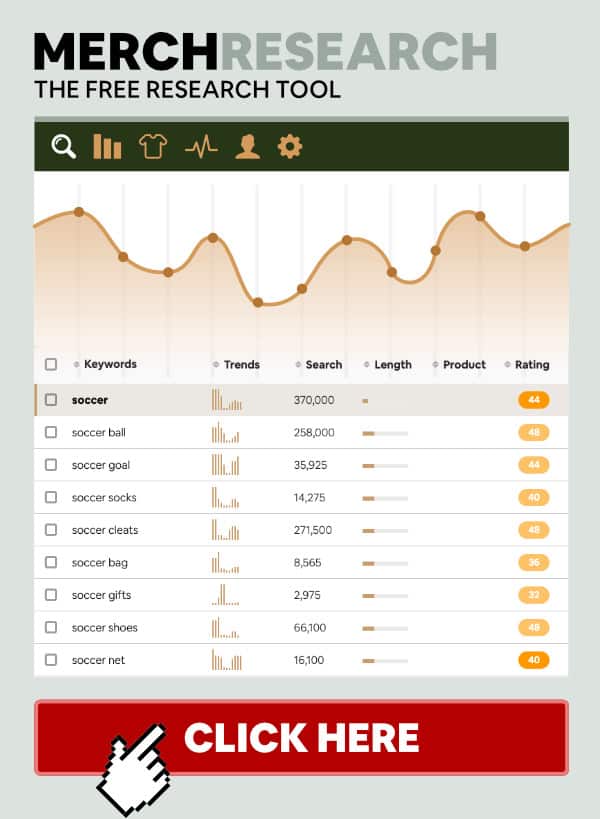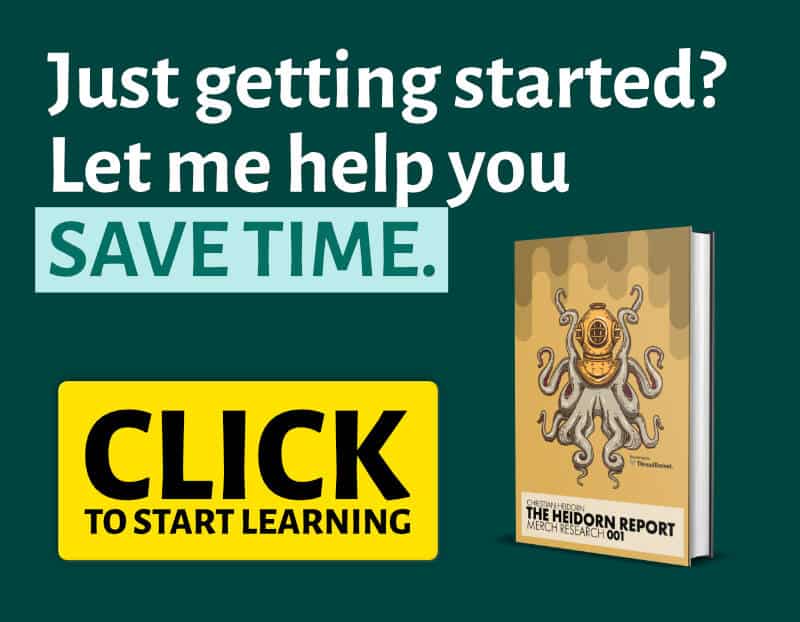 Print on demand is increasingly competitive. 
Redbubble being one of the most popular platforms for sellers and buyers, is even more competitive than the rest.
Finding the right trends will make sure that your designs stay relevant to what people are interested in.
Redbubble tools are a great way of finding these trends.
In this article, we take a look at some of the most popular Redbubble tools in the market that will help you find the most popular trends in 2021. 
Bubble Trends
Bubble Trends is one of the more popular RedBubble tools available today.
Apart from helping you identify the most popular trends at the moment, you'll also be able to see top keywords on the platform.
On the platform, you'll get a list of the most popular keywords that are currently being used and the number of listings that are using that keyword in their descriptions.
This is a great tool since it not only shows you what topics people are searching for but what exact keywords that people are using to make their searches.
Once you have this information, you can design for a few of these top trends and use the appropriate keywords to drive even more traffic to your designs. 
By showing you how many products use a specific keyword, you can gauge how much competition there is in a specific trend.
The best choice would be to find popular trends with low competition so you can increase your sales potential. 
RedBubble Trends Tool
RedBubble Trends Tool is a great Redbubble tool for helping you find the most popular trends on a given day.
The list is updated daily and is curated from different search engines including; Google Trends, Print on Demand Platforms, and other search engines.
Redbubble Trends Tool ranks all the top trends based on a few factors:
The credibility of the data source
The popularity of a trend
Number of Redbubble designs created for each trend
This Redbubble tool also attaches a link with every trend that shows you all designs created for the trend/keyword.
You'll be able to see what other designers are creating and what the top sellers are doing to achieve a higher ranking.
RedBubble Trends Tools ranks each trend from highest in popularity to lowest in popularity.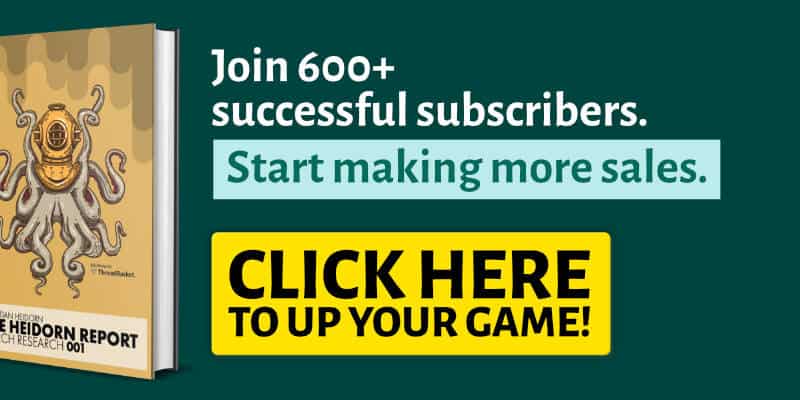 It also shows you how many results pop-up on Redbubble for the specific trend so you can see how much competition already exists. 
If you want to tap more into this Redbubble tool, they have an automation tool that makes your work on Redbubble easier and more efficient.
InsightFactory
When compared with other RedBubble tools, InsightFactory is one of the best.
It offers more information than you would ordinarily get from other dedicated Redbubble tools.
InsightFactory, unlike many other tools, does not rank new trends in order of popularity.
Instead, it lists the most popular trends in alphabetical order.
After giving you these trends, it scores each trend and gives it a niche score.
The niche score is calculated by the number of sales the designs within a niche have made.
The higher the niche score, the more sales potential a trend has.
InsightFactory recommends that users only focus on trends that have a niche score of 30 or higher. 
Trends with lower scores have less potential to make you money.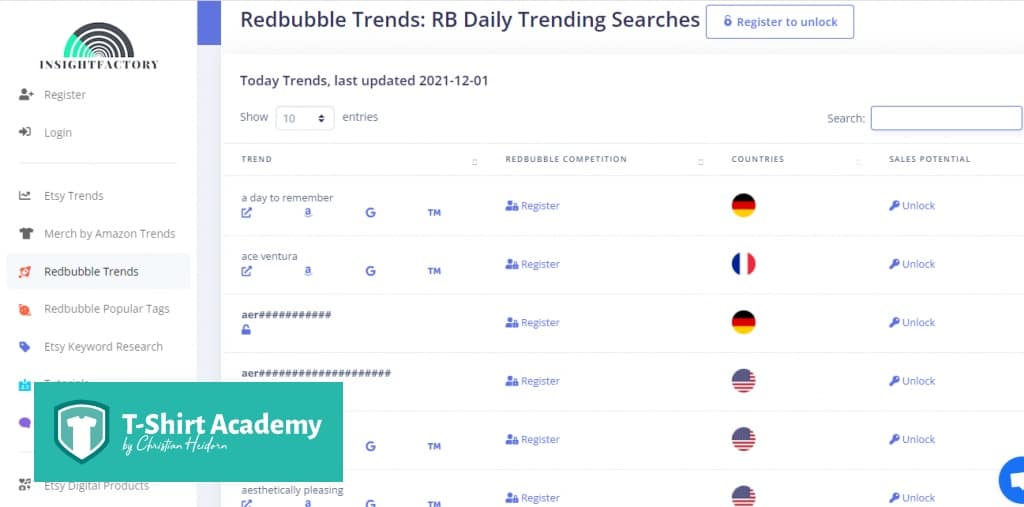 This means that there is interest in the trend, however, not enough people are buying designs in this niche. 
They also have a trademark feature that lets you know if the phrase has been trademarked so you can avoid using it in your designs. 
Next to each trend, you'll also see in which country it is popular.
InsightFactory states that they only highlight low competition niches, meaning that if you choose to use any of the trends within their list, you have the potential to make sales.
However, take note of each trend's niche score. 
This Redbubble tool has a free and pro plan. 
In the free plan, you only get access to a few of their top trends with a lot of them blocked from access until you pay for the pro version.
Users in the pro version have access to:
1000+ new trends every day
Access to low competition niches
Access to hot niches
Access to the hottest trends in the United States, Spain, France, and Germany
The pro version is accessible through one of three payment options.
A monthly plan that costs $19.
A 3-month plan that costs $49.
An annual plan that costs $69.99.
Flying Research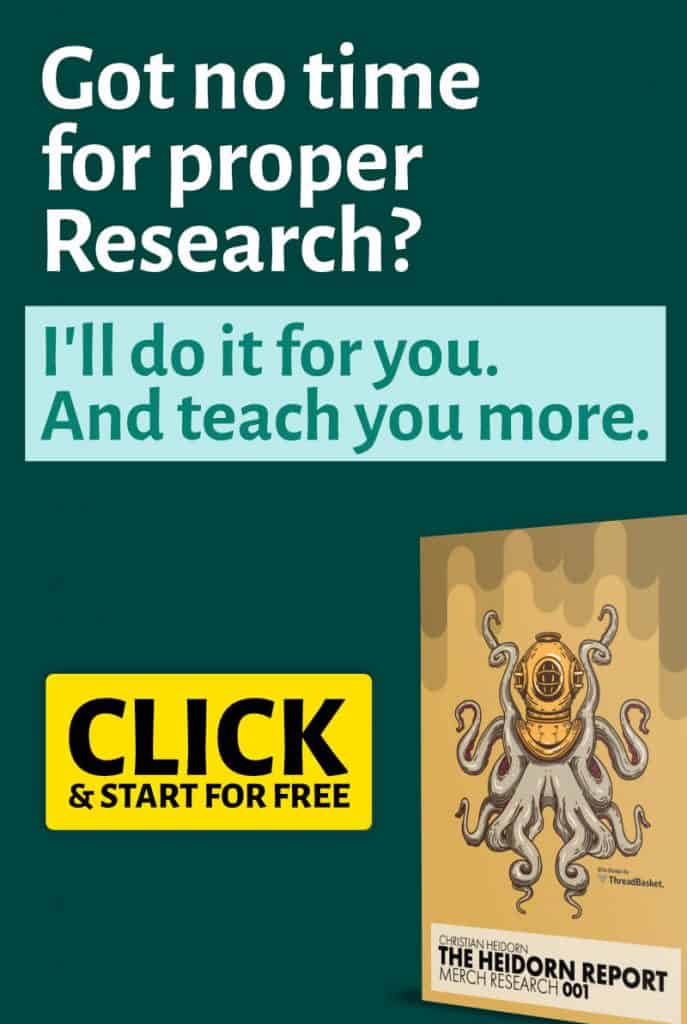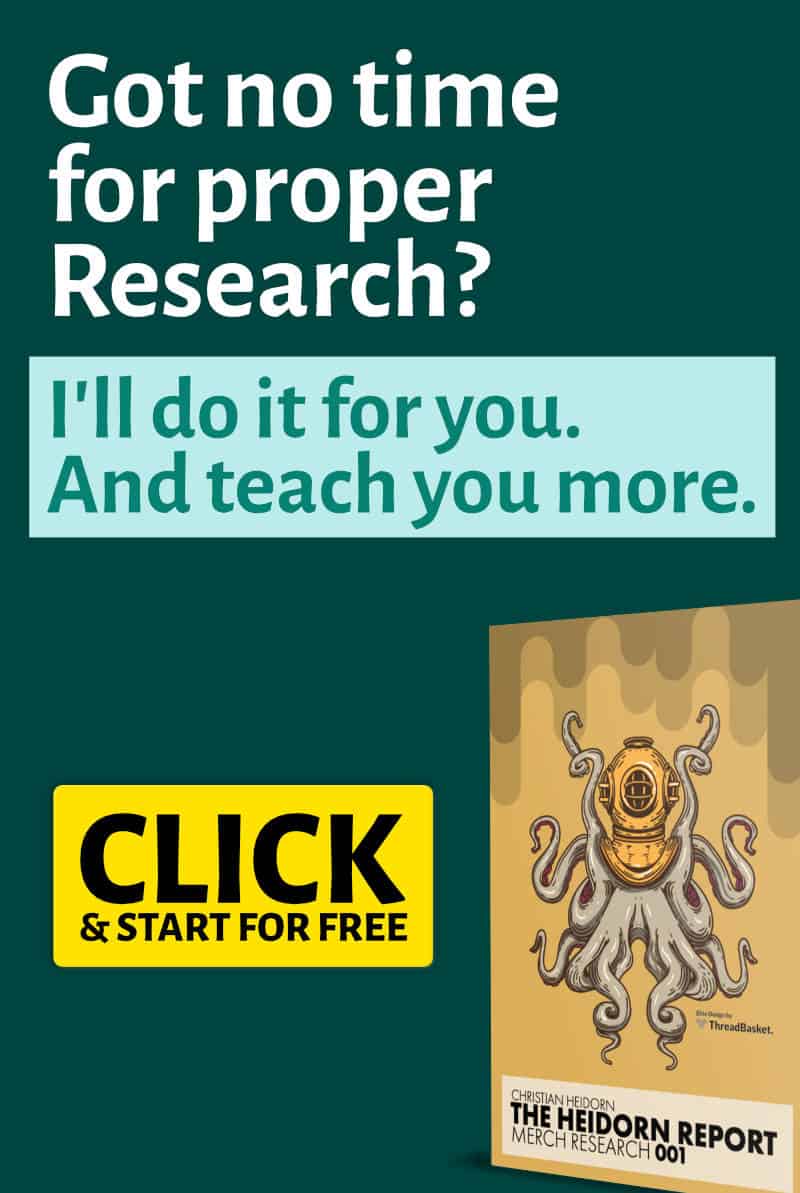 Flying Research is an example of Redbubble tools that are targeted towards Redbubble sellers and sellers on other print on demand platforms.
It is a print on demand tool that lets you conduct research on the top trends and niches on Redbubble.
Using Flying Research, you'll be able to see so much more than current trends.
Sellers can find breakout niches and new trends popular on Google and Redbubble.
They'll also be able to see designs that are ranking highly within these trends and also find out what keywords these designs are using.
Using their copy feature, you can copy these keywords and use them on your own listings. 
When it comes to RedBubble tools, Flying Research is one of the most advanced.
It shows you how different trends have been performing over time and not just on a specific day.
You can filter different trends by time ranges so you can get a clear picture of how they've been performing.
This feature is a great resource if you're looking to find an evergreen niche (niches that are popular all year round). 
Users can also filter their searches to only focus on newcomer niches and trends if they want to jump onto new trends when they first come out. 
There are very few Redbubble tools that analyze each trend and score them against other popular trends.
Fortunately, Flying Research does that for you.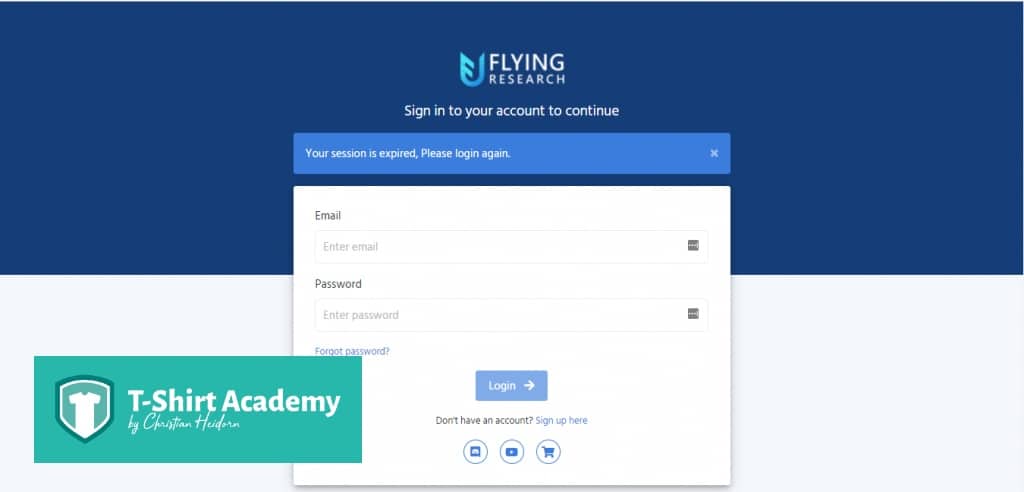 It assigns a score to each trend based on its unique algorithm.
You'll also get a list of trends and niches that are similar to the trend you are interested in. 
Flying Research provides statistics on each trend and niche so your decision-making is informed on hard data. 
Users can also compare potential trends and niches with live data from Amazon (the largest eCommerce platform).
You can always sort your searches for specific print on demand platforms including Redbubble. 
Their trademark search filter lets users search words and phrases for trademark and copyright to avoid having their designs rejected by Redbubble.
They offer weekly reminders on the status of your trademark search, and you'll always be updated in case of a change.
Flying research is one of the more expensive Redbubble tools
Free Version ($0.00) – You'll be able to access the best sellers, perform a trademark search
Research ($19.95) – You'll access all bestsellers, new trends, top trends, competitor analysis, niche analysis, and get event notifications.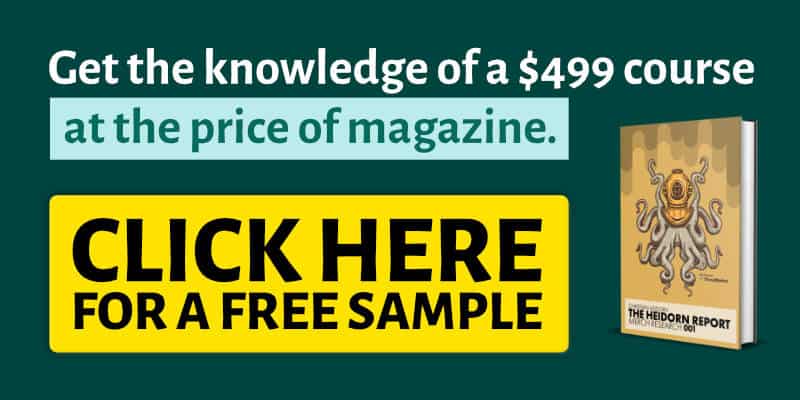 Research and Trademark Bundle ($28.95) – In this package, you'll get access to all the features in the research plan and also get access to their trademark features.
How To Choose the Right Trend
There are several trends out there and finding them has never been easier.
What you need to figure out is which trend is worth investing in.
Trends come and go and solely relying on them might not always be a good strategy.
In addition to trending niches, you need an evergreen niche that will always be popular no matter what trends come and go.
There are a few topics like holidays, finances, sports, food, relationships e.t.c. that will always be appealing to a certain demographic no matter what is currently popular.
The right trending niche has the ability to drive a lot of income for your RedBubble business, however, you need to find the right one.
That means a trend that is popular and with low competition so your designs can appear at the top of searches and drive sales.
Never be quick to go with a trend.
Conduct your research and use other sources like Google Trends and other RedBubble tools to validate your findings and determine if a trend is worth investing your time and money in.
In Conclusion
The Redbubble tools that were discussed in this article will help you identify the top trends at any given time.
Our personal favorites have to be InsightFactory and Flying Upload.
Although they are paid tools, they offer more information than the other Redbubble tools and this makes it easier to make informed decisions.
If you're within a budget, the free Redbubble tools mentioned will still help you find top trends.
Although we recommend conducting your own research on Google and Redbubble to see how popular the trend is and how many designs have been created for it.
By seeing what your competitors are doing, you'll also see what type of designs are popular so you can get inspiration for your own designs.
We hope the information provided has been helpful.
If there are more Redbubble tools that we haven't mentioned in this article, feel free to drop them in the comments and we will review them.