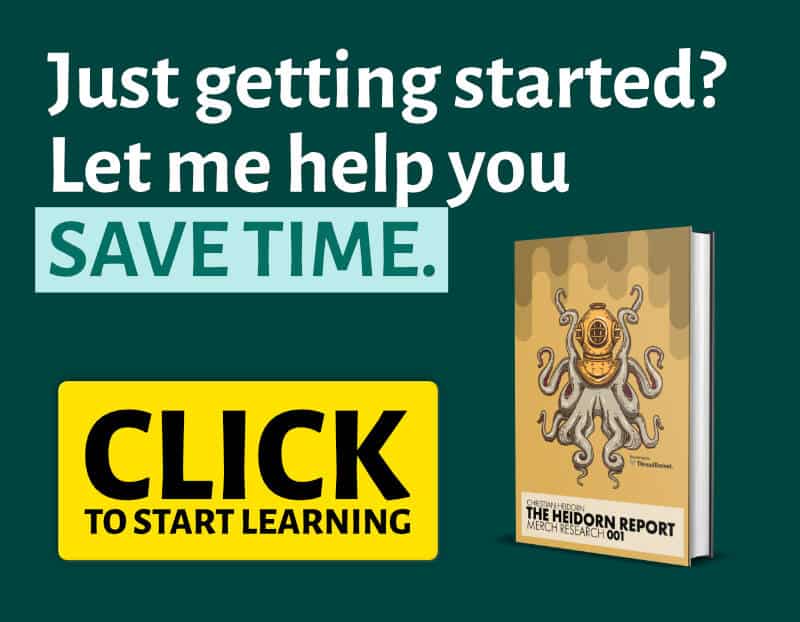 There are several Print-On-Demand platforms that you can earn income from.
In this article, we look at how to make money on RedBubble and get sales every month.
We'll look at the dos and don'ts, as well as helpful Redbubble tips that will hopefully give you an edge over other sellers on the platform, ultimately increasing your earnings.
Cause let's face it, not everyone is getting tons of Redbubble sales.
Wondering How to Make Money on Redbubble?
RedBubble is a Print-On-Demand (POD) platform.
The company is an Australian company, and it has both a mobile app as well and a website (which is preferred). It is one of the leading platforms in the world.
It allows designers and entrepreneurs to generate Redbubble sales with their designs and when a customer makes a purchase they are printed onto different products such as t-shirts, mugs, sweaters, etc.
Designers then get a percentage of the royalty from the sale of these products.
That's essentially how to make money on Redbubble.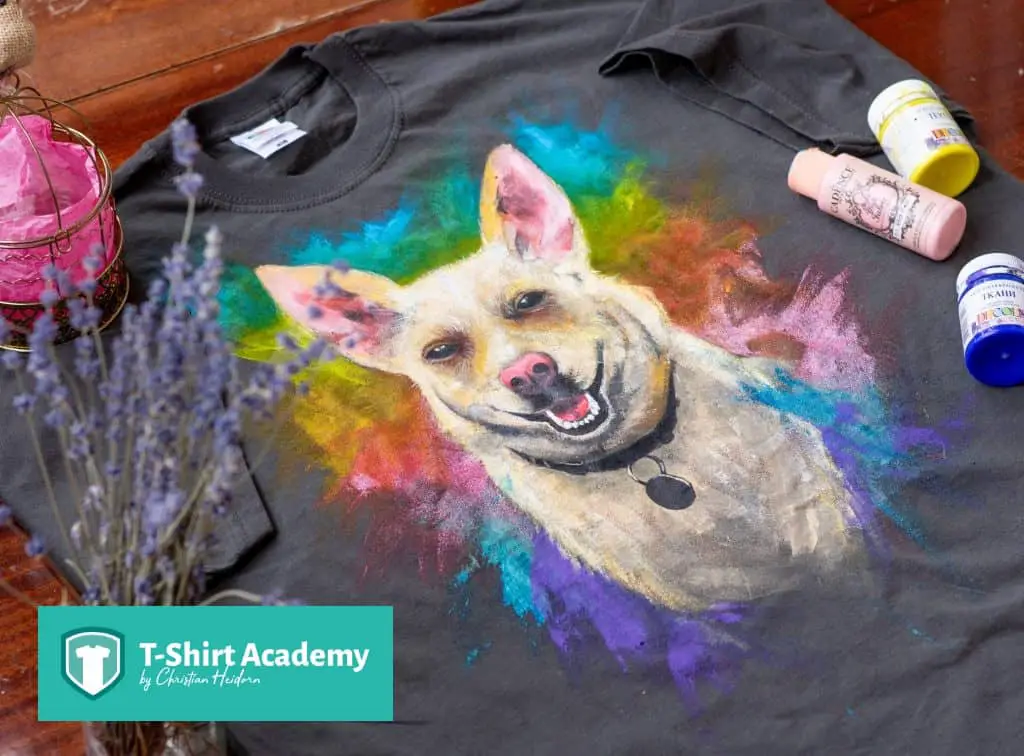 This is usually between 10 – 30%.
RedBubble is an open and free platform.
You do not need to pay a fee to join the platform and upload any of your work.
After making a sale of $20 and more, you'll receive your payment through PayPal or into your bank account once a month.
It is a favorable option for many designers because of its high rankings in searches which helps with free marketing for your designs and ultimately also with Redbubble sales.
With such a big platform and being the most popular POD platform, you need to understand how to make money on Redbubble.
Create Goals and Realistic Expectations
Whether you're just starting out or you've been on the platform for a few years, it's important to have goals and constantly check in on them.
Measuring your progress is probably one of the best Redbubble tips out there.
Set a goal of how much you want to make by a certain period and what you need to do to get there.
Break these goals down into smaller and actionable steps and see how you can achieve them.
With the increasing popularity of Print-on-demand, it is easy to set realistic goals and expectations based on other people's success.
This business is not a get rich quick scheme.
That's also why so many people keep wondering how to make money on Redbubble.
If you're planning on gaining organic traffic and sales to your store, expect to make a few sales over a couple of months – especially when starting out.
If you do get a trending design, then you could potentially make a lot more sales than you expected to.
Even after following guides similar to this, be realistic, and constantly monitor your growth and adjust your methods accordingly.
Invest significant time and money to gain success.
Though, this is a passive income stream, in the first few weeks you'll need to dedicate time to the business.
Create Designs That You Love or That You Would Love to Buy
Creating art that is appealing to you and that you enjoy is key to gaining success in the print-on-demand industry.
Sell designs that you would buy as a customer.
Cause that's bound to help increase your Redbubble sales.
Tap into your hobbies and what you are passionate about.
If you are not very artistic and want to sell designs that are tending, make sure that the designs you have available in the store are designs that you would buy for yourself or for loved ones.
Make and sell designs that you are proud of and that you would publicly wear.
If you're unfamiliar with an industry, conduct in-depth research and find out what types of designs are popular.
Chances are, since you've arrived here, that you've already tried researching how to make money on Redbubble 😉
Use your own judgment to decide what designs are good enough for your store, even when using a freelance designer.
Selling designs in a niche that you are passionate about will make you keep at it for longer and you may see better results at the end of the day.
If you are still unsure of what designs you want to sell in the beginning, start by having a few designs on the platform as a test.
See which ones make higher Redbubble sales and gear future designs in the same niche or in the same style.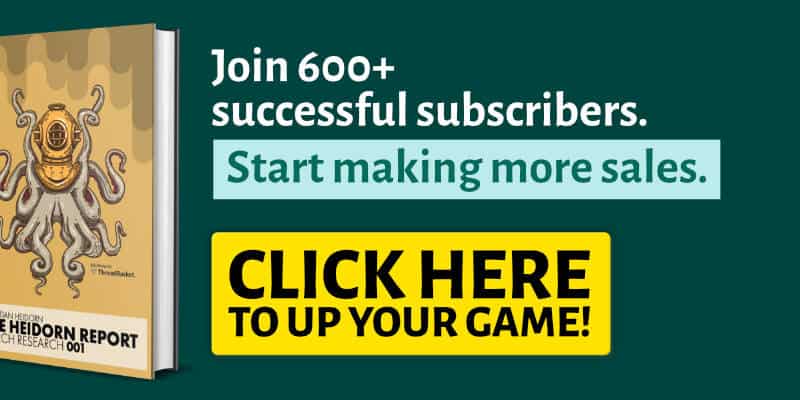 Do Not Limit Yourself
When you eventually find which designs sell more, do not box yourself in one product.
Cause that's definitely NOT how to make money on Redbubble.
If you create an awesome t-shirt design, don't be afraid to test it out onto other products like mugs and scarves.
This will create additional sales.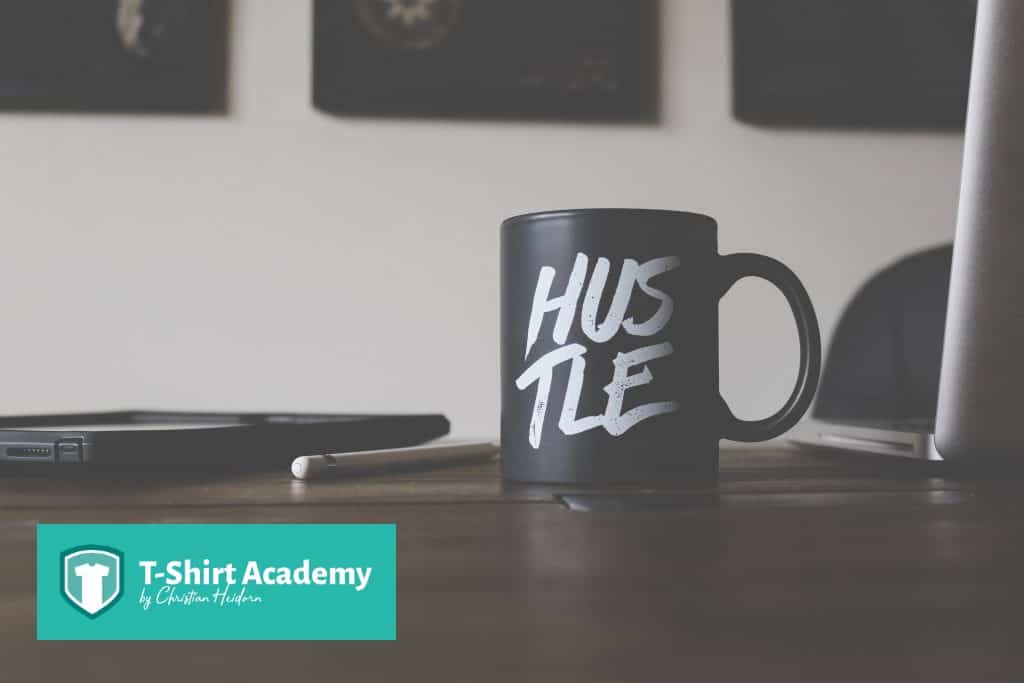 Change your design orientation and colors so that it can fit into other products.
If people love your t-shirt design, they will probably love it on a mug or a sticker.
Give your customers plenty of options to choose from by giving them a wide range of products!
Research
To stay ahead, always be on the look-out for what your competitors are doing to stay ahead.
Here are some Redbubble tips for your next research session.
Keep up with trends within your niche.
Keyword research is integral for any online store because keywords are what drive traffic, which in turn drives Redbubble sales.
Be sure to have keywords in your product designs.
RedBubble allows you to have up to 50 keywords.
It is recommended to stick to between 20 and 25 keywords that are relevant to your niche.
Avoid keyword stuffing or using keywords that have no relevance to your niche or to print-on-demand because that's not really how to make money on Redbubble.
Keyword research is extremely important.
Use keyword tools such as Google Keyword Planner to find the right keywords that appeal to your target demographic.
Always think like your customer.
Find words that would appeal to them.
Have a well-written description.
Make sure that the keywords blend in and are not unnaturally placed.
Keywords are important in Google SEO, and they will help consumers outside of the RedBubble platform find you.
While maybe not so obvious at first, it's one of the best Redbubble tips you can take to heart.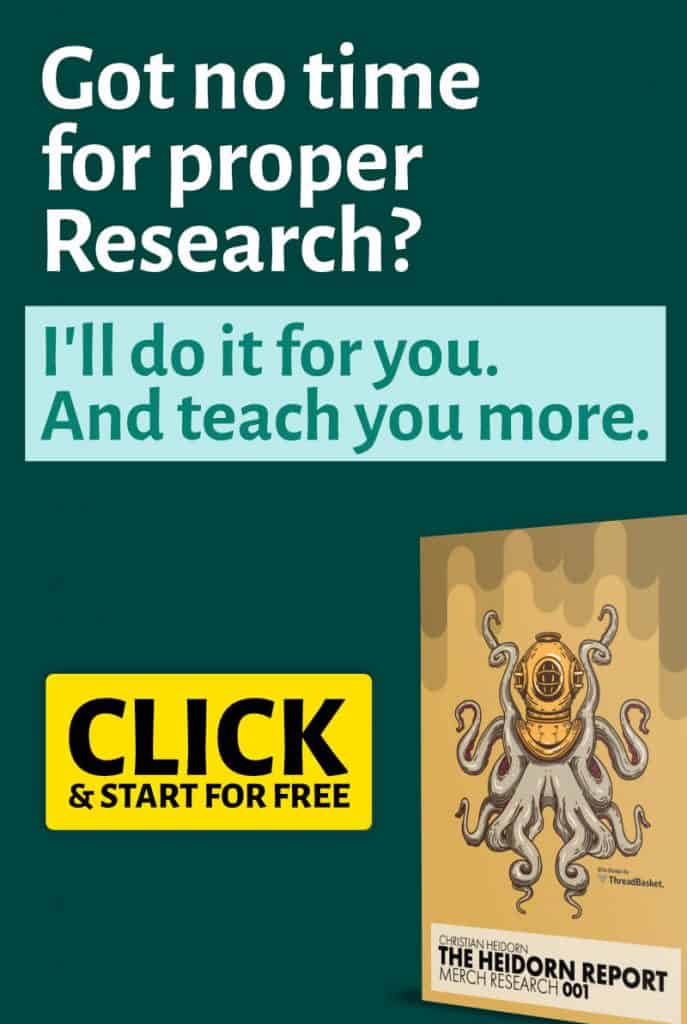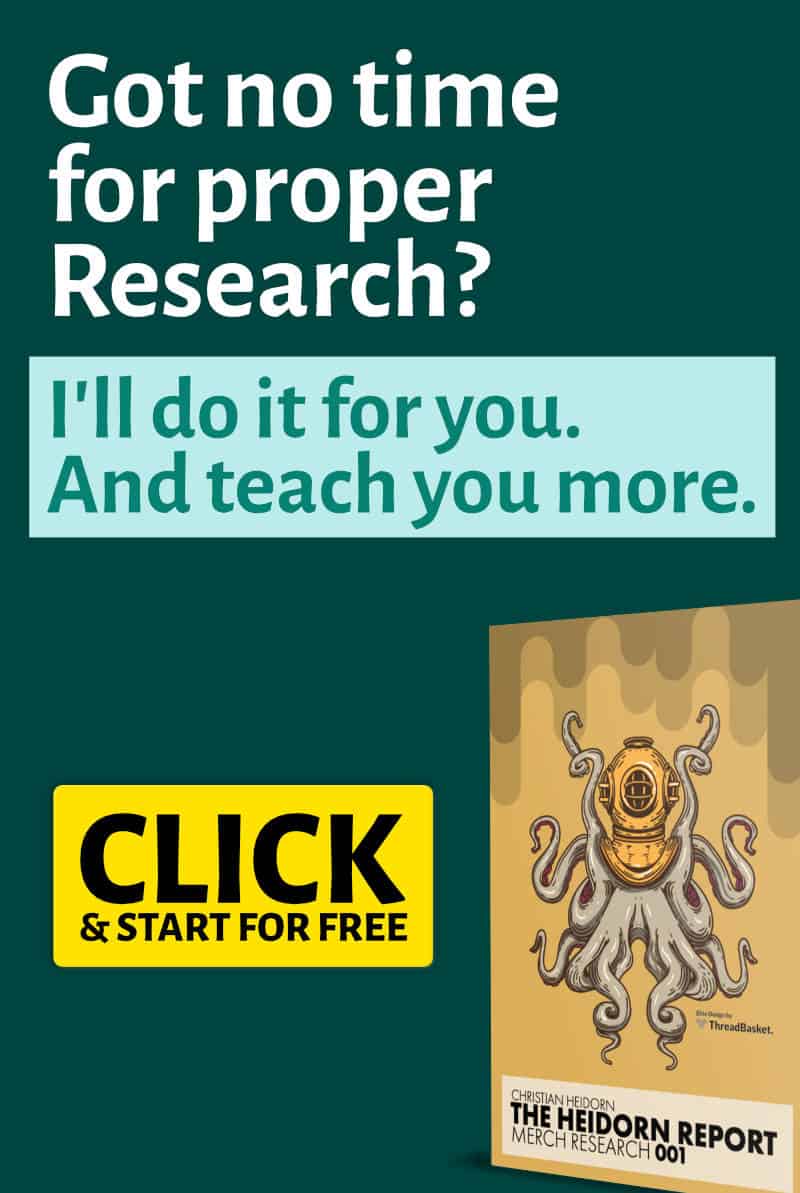 Capitalize On Trends
Trends are a great way to drive traffic to your store and an effective way how to make money on Redbubble.
You can capitalize on holidays and celebrations such as birthdays.
People enjoy celebrating and during holidays and festivities sales spike.
You can create designs that are specifically for Christmas and Thanksgiving during the last few months of the year.
Christmas t-shirts are searched 60,500 times a month on average.
That means that with the right keywords and great designs, your store could be among the top in searches and generate Redbubble sales.
Trends around your niche are also a great way to bring people to your store.
If you make designs around k-pop, current trends around the niche would be popular and relevant to your consumers.
Capitalizing on trends will mean that your designs will continuously need to be updated.
You may also have to promote your designs more since many other sellers will be doing the same.
Afterall, they're all trying to figure out how to make money on Redbubble.
Upload Regularly 
Common Redbubble tips advise sellers to upload a design at least once a month.
Uploading constantly even when current designs are selling will make sure that your store appears at the top of searches and continues to make Redbubble sales.
Even though you should upload regularly, ensure that your designs are still of high quality and still in the same niche.
Only a small percentage of your designs will sell.
It is therefore important to prioritize quality over quantity.
Do not rush to upload designs, however, make sure that you have one new design once a month.
If you follow this path, you'll quickly figure out how to make money on Redbubble.
Brand Yourself
Popular brands have a few things in common.
Same designs, colors, style, and font.
As a seller you might not always have the same designs, however, having a signature style will easily distinguish your work from the competition.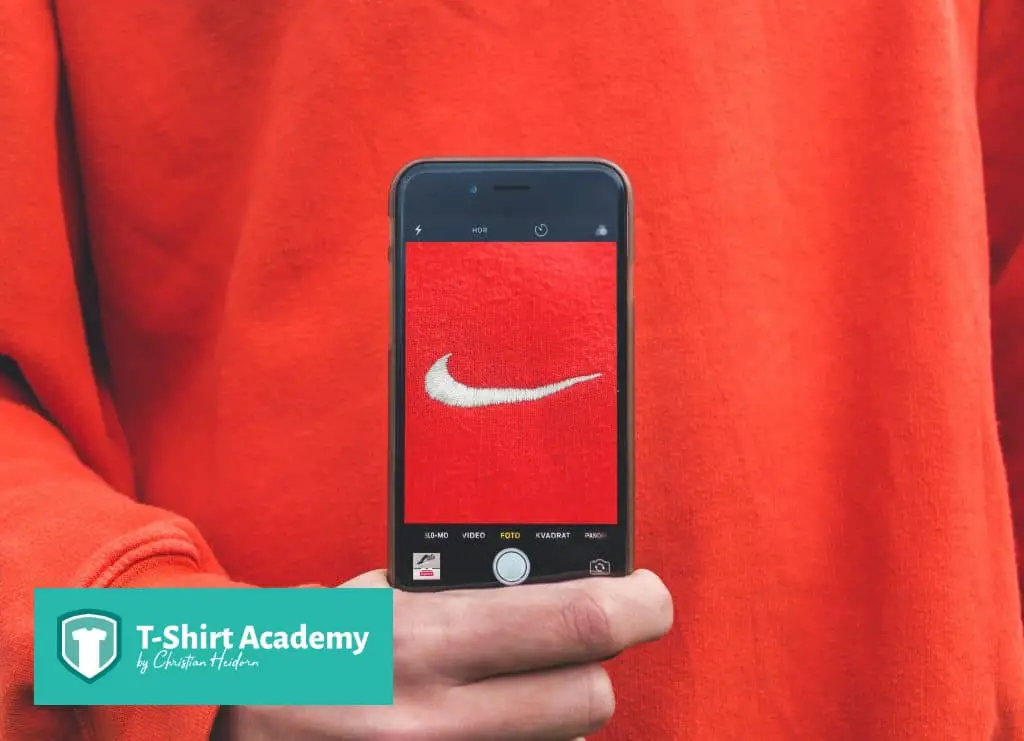 Having a consistent style will also give your store's page an aesthetic appeal.
If you are a designer, using your own style of design makes distinguishable to your consumers and they will be able to identify certain products with you.
Raise Your Commission
RedBubble sales prices have a base price for all its products.
But going cheap is not how to make money on Redbubble.
As a designer, you can mark up this price and control the amount of profit you want to receive.
Typically, many designers set their profit as 20% of the base cost of the product.
However, as your designs grow in popularity, you can control your profit margin accordingly.
You can increase your profit margin by a small percentage on each product and cumulatively you will have made more money.
Remember to still keep your prices reasonable, to keep consumers consistently visiting your store.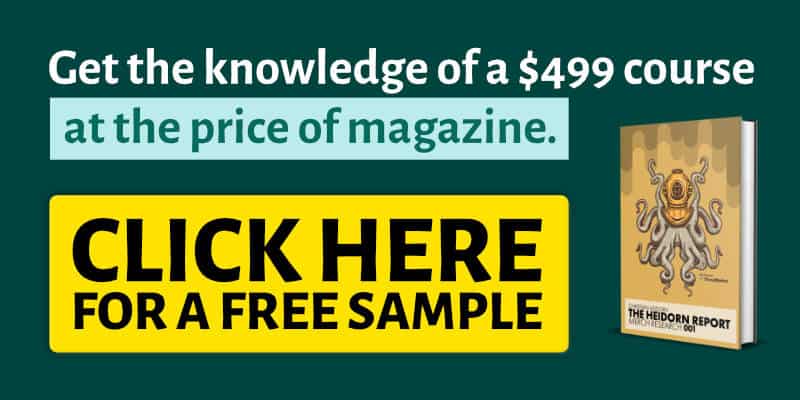 Connect With a Community
RedBubble has a strong community on many social media platforms.
You can find other artists and designers on these platforms who can give you constructive criticism on your designs.
You can reach out to other artists and take part in community events where sellers discuss how to make money on Redbubble.
Aside from the obvious Redbubble tips that you'll find there, this can act as free advertising for your products.
This is also a great place for you to learn about current trends and helpful tips on how to increase sales.
You will also get inspired by all the designs being shared on these platforms.
Promote Your Store
You'll never figure out how to make money on Redbubble if you don't promote your store.
So take advantage of social media marketing.
Set up a different profile on your Instagram, Twitter, and Facebook that are separate from your personal page.
Using holiday-themed hashtags will get your posts noticed quicker.
Promoting your designs will get people talking about them.
A recent marketing trend is sharing designs on Pinterest and linking your store to the image.
Make sure you link your store in your bio on all your social media platforms.
Once your friends and family buy your products, encourage them to take pictures wearing and/using them.
Remind consumers to leave reviews on your store. Reviews will encourage visitors to buy from your store.
File Formats
It is best practice to have your designs on a transparent background.
Most RedBubble tips also recommend that the dimensions of your design be 7632×6480.
Creating your designs in the CMYK color space to make sure that the color remains consistent during printing.
Take Advantage of RedBubble Promotions
RedBubble occasionally has sales and offers for consumers, which is a great way how to make money on Redbubble for sellers as well.
For example, they may give 50% on all socks during the holiday season.
During this period, remember to mark up your price to avoid losing 50% of your profit.
Keep track of these sales and offers and when they happen.
You could also leave your pricing as is and use these promotions as a way to promote your store and get more consumers.
This will depend on how your store will be performing at the time.
Bonus Redbubble Tips
As a bonus tip on how to make money on Redbubble, always make sure that your images are authentic.
Even when capitalizing on holiday trends, remember that so many other designers have the same ideas.
Your designs should be unique and of the best quality to get people interested in them.
Remember, RedBubble is similar to many other print-on-demand platforms.
It will take time for you to grow. It could take a few months to a few years.
Do not give up. Keep posting products on your store.
Give yourself at least 6 months to learn the ropes and grow.
Treat your store as a business and constantly review how certain designs are performing and replace non-performing designs with better ones.
Constantly review and check your sales.
Gain feedback from family and friends that you trust on how your designs look.
You can also get feedback from community pages.
Do not give up, the first few months will probably be characterized by little to no sales, however, this should not stop you from pushing on.
As you go you'll start to learn how to make money on Redbubble and you'll realise that it's a seasonal business.
Redbubble sales also vary month to month.
Christmas holiday seasons are a great time to make a lot of sales due to gift giving during this time.
The months of August and September are also key periods since a lot of students are going back to college and they may want to purchase memorabilia.
This is also the back to school period and students will want to purchase cool and artistic supplies.
Keep at it.
The longer you stay on the platform, the more you notice trends and note what works for you.
Your designs may be more of a hit during Mothers'/Fathers' day than during the Christmas season.
By monitoring your sales month to month, you'll know when to promote your store.
If you needed a sign that you should create a RedBubble account – this is it!!
Conclusion
Whether you're a designer looking to showcase your art, or you're an entrepreneur looking to make additional income, the print-on-demand industry is a great way to achieve your goals.
No printing, no shipping.
All you have to focus on is creating the designs and research how to make money on Redbubble.
I hope you enjoyed some of these Redbubble tips and are ready to get started on this great platform.