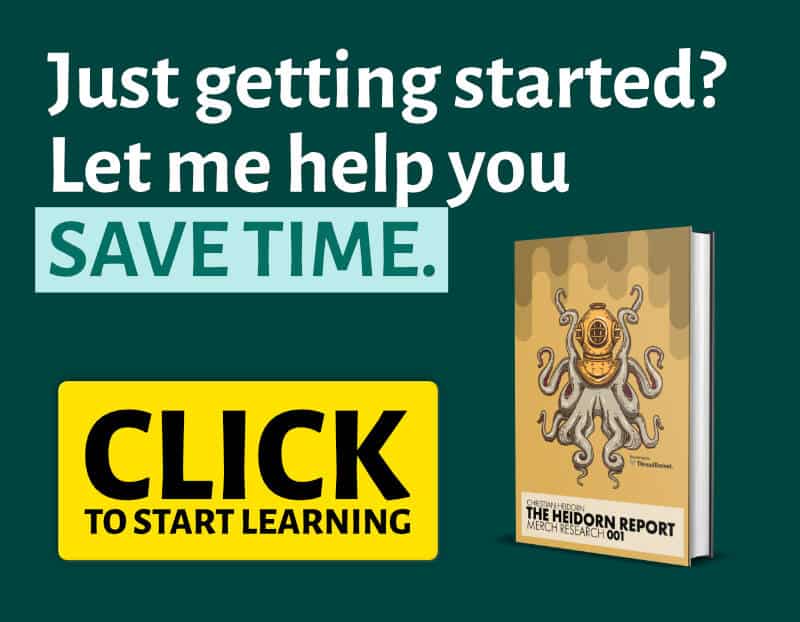 Print-on-demand business has grown exponentially in the last 10 years.
However, creating designs for your print-on-demand business is not as simple as it seems.
You might find a design interesting and appealing, and it receives dismal sales.
The question now then is: "How to sell on Spreadshirt?"
It is important to find a design that works for your target audience. 
Without proper research and knowledge on what your customers will buy, you could lose money.
In this article, we go through a few tips and tricks to help you create designs that sell!
Find the Right Niche
How to Sell On Spreadshirt: Keyword Research Tips
Before you start creating your designs, it's important to find a niche that will sell.
You can do this by searching keywords in your intended niche.
If you plan on making designs geared towards dog lovers, you can search the word "dog shirt" and see how it ranks.
You will be able to see if your niche is relevant and if a good number of people are searching for this term.
A good volume will mean that your niche is in demand and you will have a steady number of customers. 
As you find a relevant niche, be sure to find one that is not over-saturated.
If you join an over-saturated niche, your designs might not rank due to existing competition.
Using keyword search tools such as KWFinder.com will make your work easier.
This is a free to use tool and it will help you decide on which niche to go into.
Using tools to improve your keyword search is one of the keys on how to sell on Spreadshirt.
Look for Inspiration on Social Platforms
Artistic sites such as Etsy and Pinterest are a great source of inspiration.
You can search for designs within your niche by directly searching for them.
You will immediately see many designs and you can use these for inspiration.
Choose designs that you or your designer can easily make.
Make sure to make changes to the designs to avoid being flagged for stealing a design.
Do not simply change the color of a design, make variations to the design either in the artwork or in the words used.
Do not copy!
Get designs that have been rated highly.
On Etsy for example, you can search through the designs and choose the ones with a five star.
On Pinterest, several designs will pop up once you search for your term, for example, "dog shirt".
You can go through these and look for inspiration.
Choose designs that have been pinned several times.
This will show you that many people find the design appealing.
Pinterest is also a great tool to use to find keywords and search terms people are using within your niche.
When searching, other relevant terms will pop up at the top.
This will help you when targeting your potential customers. 
Facebook is also a great social media platform to source for inspiration.
Many t-shirt sellers/print-on-demand businesses promote their products on Facebook.
By searching your niche keyword followed by the word t-shirt, you will be able to see designs being sold by fellow entrepreneurs.
You can then filter by date to determine current trends being capitalized on. 
Jot down and take pictures of designs that appeal to you.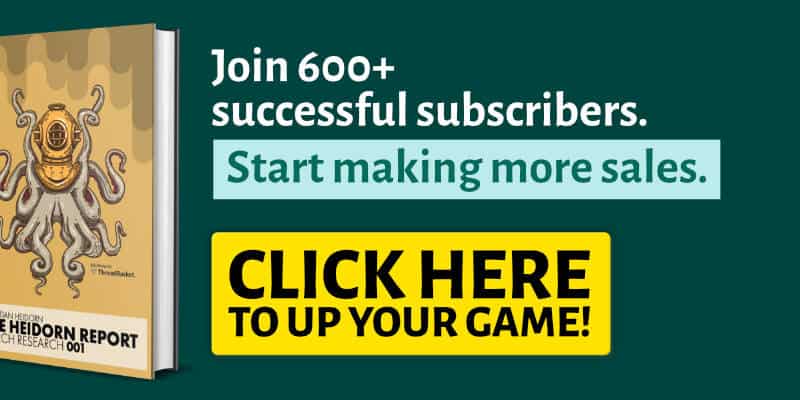 Inspiration on POD Platforms Such as Spreadshirt
The Spreadshirt marketplace itself is a great source of inspiration.
The website showcases top designs on their page.
You'll be able to look through trending designs in different niches; top designs of the month, and other creative designs.
This will help you decide what kind of designs you want to go with based on the designs that will be selling on the platform. 
Research Your Customers 
Once you have design ideas and specific niches in mind, it's important to understand who your customers are.
Imagine a real-life customer who would buy your design.
In our previous example, we took a dog owner.
You want to understand what dog owners like and their buying habits.
What kind of designs will specifically appeal to them and what messaging will get them interested?
Do not include designs that do not have relevance to your niche. 
Create a mockup example of a customer who would buy from your store.
Picture this individual and try to design with their needs in mind. 
Combine Niches 
You may also be wondering how to sell on spreadshirt by combining niches.
Combining niches is one way to create unique designs.
It will also narrow down your market and this will help you in search results.
Having a more specific target audience may even increase sales and make you a leader in the industry. 
For example, "dog lovers born in June".
This cuts across people two niches, dog lovers, and people looking for birthday gifts.
This makes the design feel personalized and people will be more inclined to buy. 
Create unique phrases for this specific niche with related image design. 
Create Tshirt Designs on Neutral Colors
If you are looking for inspiration on how to sell on spreadshirt using T-shirt designs, you can try neutral colors.
T-shirt colors like black, grey, and white are best-selling.
Many T-shirt stores will tell you that black t-shirts sell the most.
Everyone loves black t-shirts.
Other colors are often difficult to sell due to different preferences.
One person might love yellow and hate purple.
However, neutral colors are easier to sell since they are favored by a wider range of people. 
You probably have a black or white shirt in your closet right now.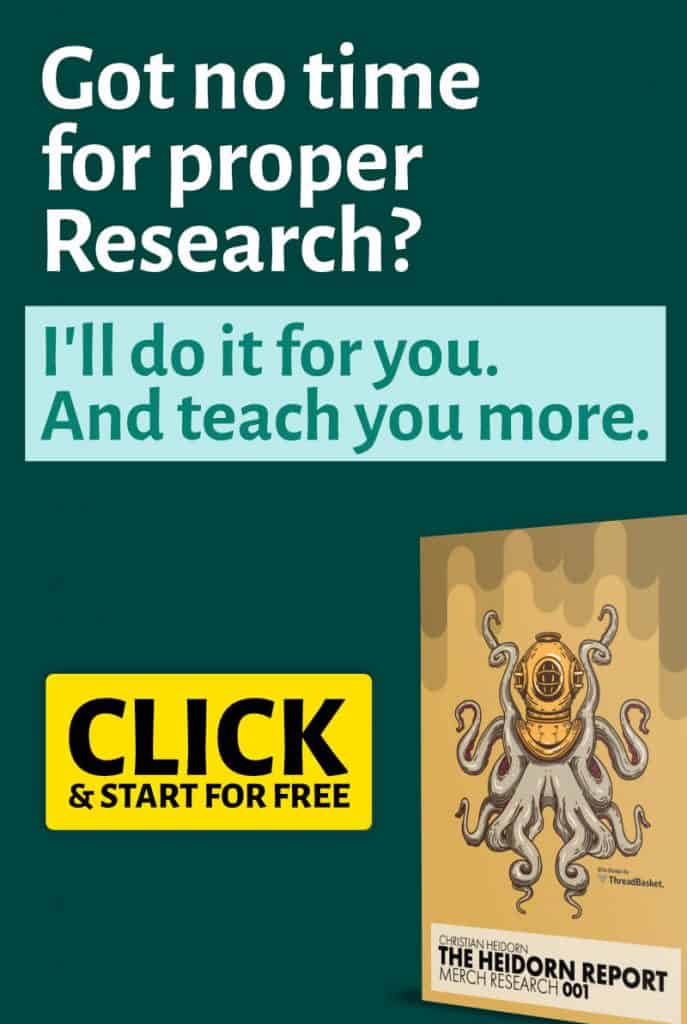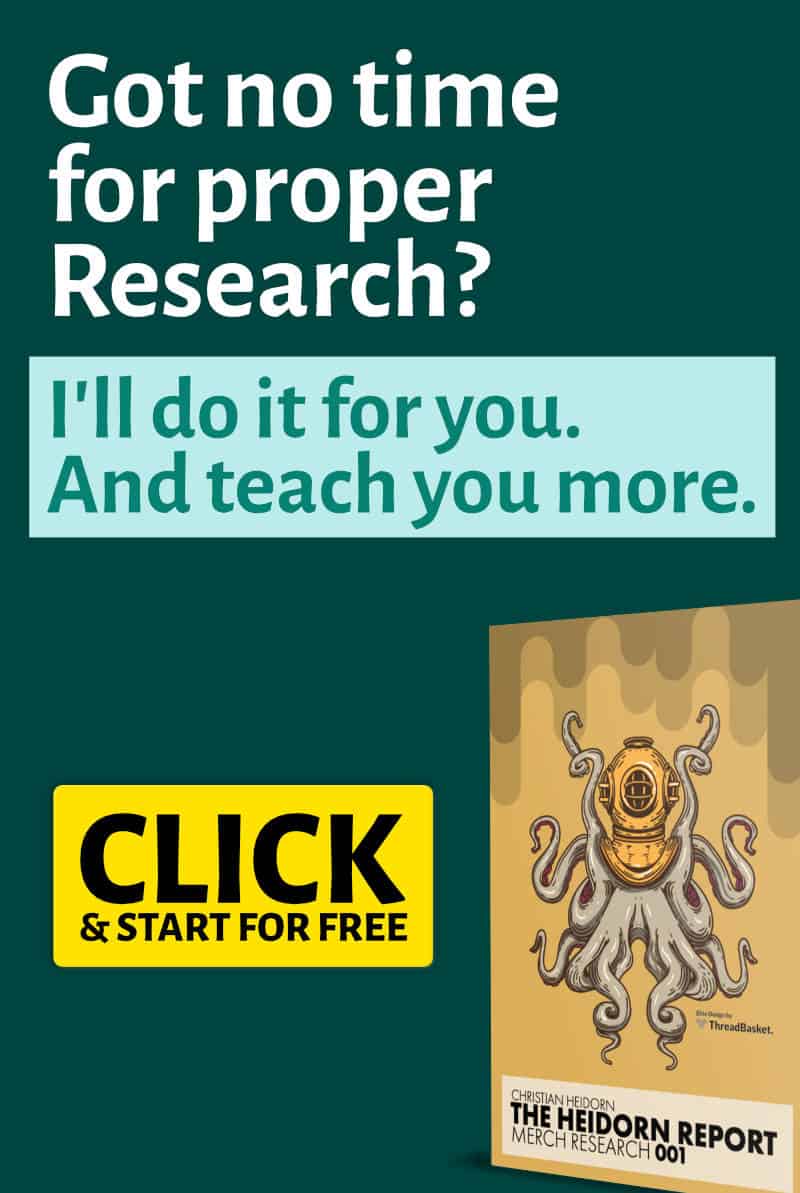 Place Your Tshirt Designs Correctly
Placement is one of the key concepts on how to sell on Spreadshirt.
Understanding where and how to place your design on a product is part of creating a selling design.
It is advised that you place larger designs at the front of your shirt.
Make sure you place it directly at the center.
When using Spreadshirt, you will see an aid line that will help you prevent errors. 
Smaller designs look great on the left or right side of the chest.
Do not place the designs too close to the armpit.  
Transparency, Gradient, and Color
How to sell on Spreadshirt using transparency, gradient and color depends on different factors.
DTG (Direct To Garment) t-shirts typically come with a white underbase where the design is printed on.
This usually allows the designs and the colors of the design to come out beautifully and to pop out.
This underbase complicates the color gradient of your design. 
It is advisable to understand which gradients work best for a certain color of products.
One gradient might work well on a white shirt but will not come out with the same vibrance and detail on a black shirt.
Avoid gradients that are closer to transparency especially when designing for print-on-demand products.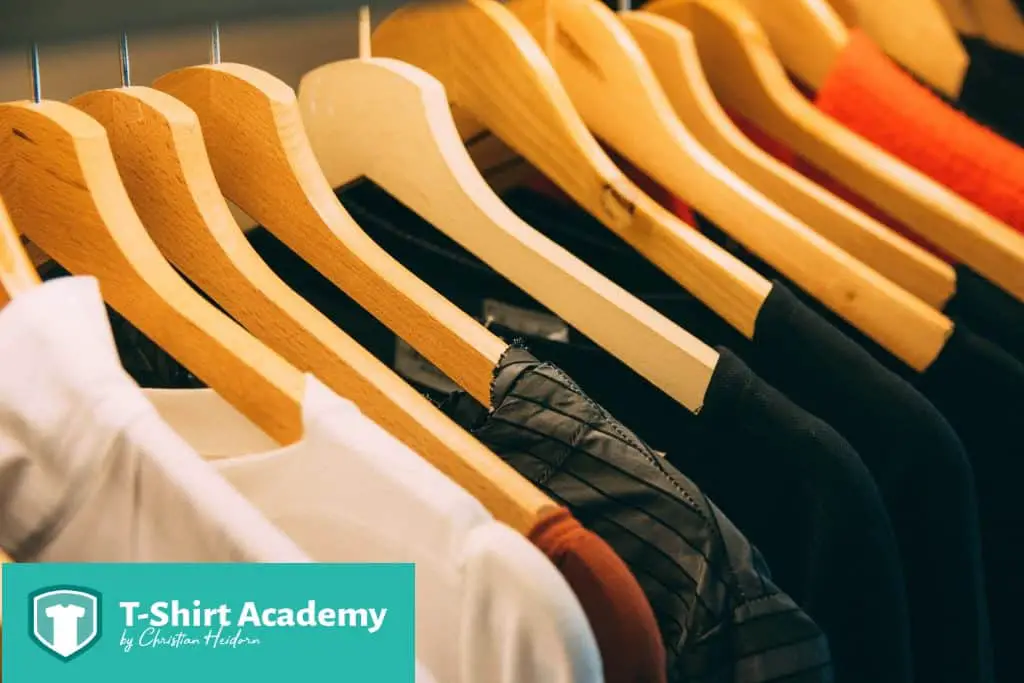 When it comes to color, make sure the ones you choose will work well with the color of your garment/product.
Dark colors will not work well when placed on a dark garment.
The same goes for bright designs placed on bright products.
The contrast of colors will not make for an appealing finished product.
It is important to be aware of these elements before choosing designs. 
Direct to garment shirts and products are a different form of printing in comparison to the traditional form of printing.
Designs are not ironed on to the shirts as they were traditionally – this type of printing fades out after some time. 
Designs on DTG garments are printed directly onto the shirt similar to how we print documents.
The colors found on these printers are similar to those found on a document printer.
This allows for a wider variety of colors and also results in higher quality images printed onto the shirts. 
They require little preparation as well and it is quicker to ship out products.
It is also a cheaper method of printing since you can get high-quality designs printed for a cheaper price. 
If you understand the colors and elements that go into printing direct to garment products, you will end up with extremely detailed images, and this why they are favored by many designers and creatives. 
Preview
This goes without saying on how to sell on Spreadshirt.
Once you create your design, position it where you would want it to appear, and get a preview of the finished outcome.
You can then change the position and/or even completely change the design.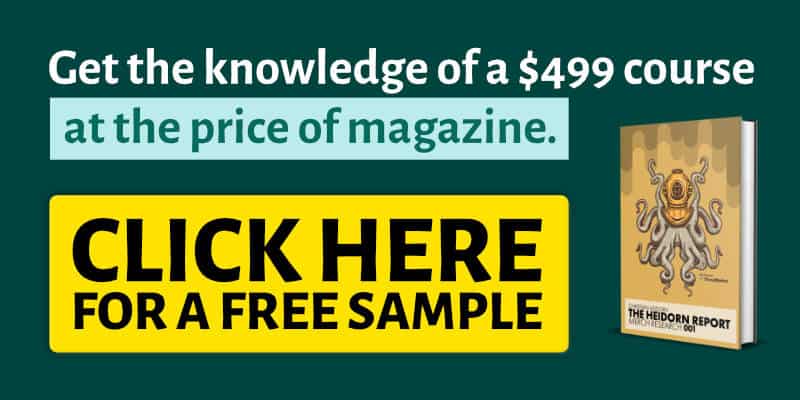 Use Unique Images, Mockups, and Fonts
What is the role of mockups on how to sell on Spreadshirt?
It is advisable to use mockups as a way to advertise your designs.
As long as you have the right to use them.
Having a "model" wearing your t-shirt or showcasing any other product will help customers envision what it will look like on them and this may increase your sales.
Websites such as Placeit are a great source for finding mockups.
You can put your designs onto models to act as a sort of advertisement.
When using mockups, be sure to use images and models that are in line with your niche. 
Creating images from scratch may be time-consuming and will make it harder to test out new designs.
Use stock images from a reputable company to avoid copyright infringement.
Using images from a well-known company will also mean that your images are of high-quality and will print well on your t-shirts and other products. 
Take Note of Design Size
When creating designs on Spreadshirt, remember that you are creating on a medium-sized t-shirt.
One of the crucial elements on how to sell on spreadshirt is the T-shirt size.
Adjust your designs accordingly to fit the intended size.
When ordering product/s for a group, make orders in different batches.
Separate the kid's sizes from the adult sizes and adjust manually.
When creating a design that will take a large print area, be keen on the dimensions of your design.
You do not want to have a very small design that will not fit the intended area that the design should be placed. 
Once you begin designing, you should establish your brand identity.
Choose designs or a style of design that is synonymous or unique to you and your business.
This will make it easy for customers to identify certain designs with your brand.
Think about what you want your business to be known for and this will become your brand. 
Some entrepreneurs invest in design software to make the design process easier for them.
However, design software can be costly especially when starting out.
If you are working within a tight budget, there are free/open-source software that can work for you.
GIMP, Inkscape, and Scribus can work as well as Photoshop would.
These software tools work as well as the other alternatives such as Illustrator, and InDesign. 
Common Design Mistakes Made
Product Choice
How to sell on spreadshirt using different product choices and designs?
It is important to note that different designs look different on different products.
While one design will look good on a t-shirt, it might not look the same on a hoodie.
T-shirts absorb ink well while ink on hoodies may look faded out because of their thickness and the material used to make them.
Photos vs Digital Designs
Digital designs are known to look better on products than images.
If you're not sure what to go with, always pick digital artwork.
They look neater and come out looking more aesthetically pleasing.
They will be a bigger attraction to customers than photos.
Avoid Low-Quality Designs
Poor quality designs do not look good when printed out.
If you are unable to make the designs yourself, hire a professional design on a freelance or permanent role.
Make sure your designs look good even before they are printed out!
Overlapping Designs
Designs and images that are placed on top of each other cannot be printed.
Spreadshirt will not print overlapping designs even if you are able to create one. 
In Conclusion
The print-on-demand business is a great way to make passive income or you can even make it a full-time business.
Investing in the design process is perhaps the most important part of creating a successful business.
We cannot stress enough the importance of creating good quality design.
This will make or break your print-on-demand business.
By taking these tips into consideration, you should be able to create a successful business that keeps your customers coming back.
Tell us which designs in particular work for you.
If you found this article interesting and informative, check out more tips on our blog.