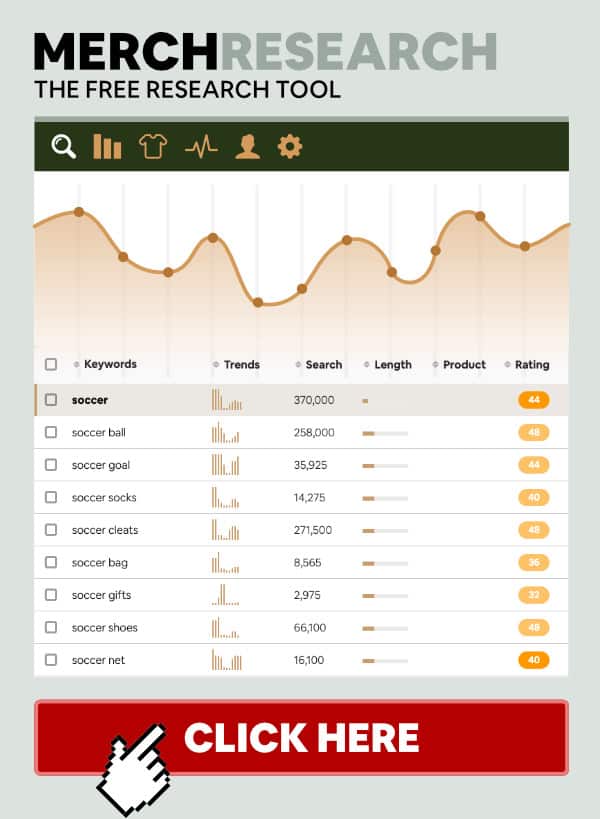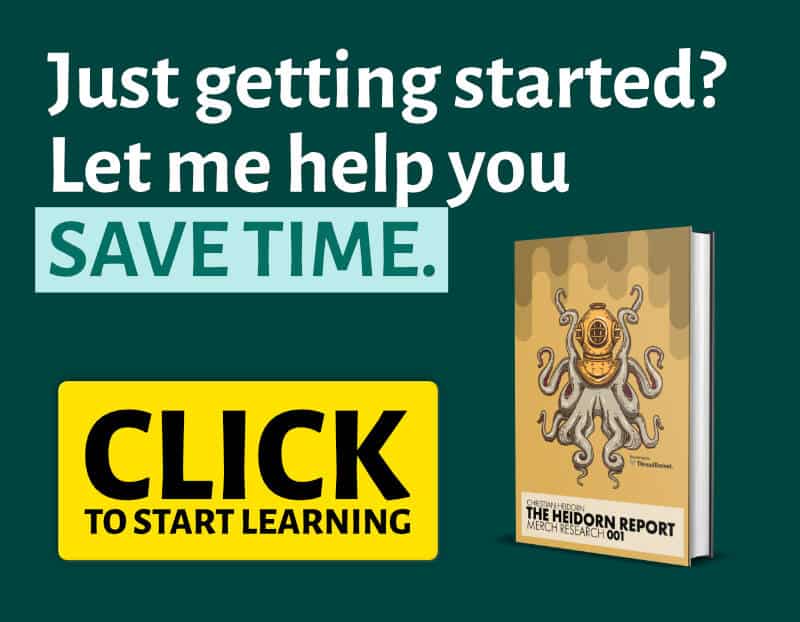 Print on demand and Merch by Amazon might be easy to start but they are extremely competitive.
Especially because the number of sellers is growing by the day.
This can be disheartening especially for new sellers who don't know how to go about creating regular and consistent income.
In each step of the way, you need to learn what works best for your business in order to avoid wasting time and resources.
An open secret within the industry is that good quality research could make or break your time as a print on demand seller.
The best resources for new and seasoned sellers are free niche research tools for print on demand.
It is time to expand your knowledge and gain important and reliable information without breaking the bank.
Why Is Niche Research Important?
A niche is generally known as a specialized sector or a specialized category.
In the print on demand business, a niche is a category of products that will appeal to a specific group of people with shared interests.
For example, if you create t-shirt designs targeting corgi owners and lovers then that is your niche. 
You can choose a niche based on your own personal interests, however, you might be interested in a category that has very few people interested in it.
That means that your sales might not be what you need them to be, especially if you are getting into print on demand as a source of additional income. 
As you go along your print on demand journey, you will come accross important platforms that offer detailed niche analysis.
The free niche research tools for print on demand mentioned in this article offer services for breaking into the market.
The reason why niche analysis is crucial for your business lies on the fact that trends are rarely static.
What people want or search for today might completely change in a matter of weeks or days.
Being attuned to the top selling niches and understanding the market while creating your business plan is essential.
You always need to strike the right balance between passion and profit.
Free niche research tools for print on demand are amazing in helping you identify the right niches that you should invest your time and money in.
This efficiently cuts the time spent on doing research or guesswork for reliable niches.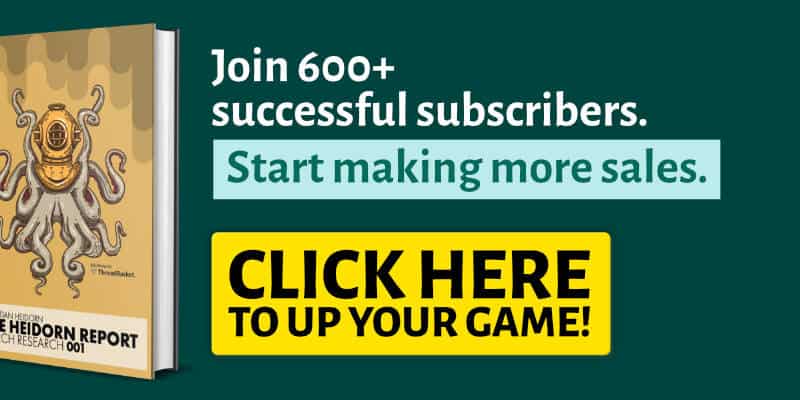 Examples of Free Niche Research Tools for Print on Demand
The following are just a few examples of merch research free tools for print on demand that you can look into and see how they can help you in your business.  
The Heidorn Report
The Heidorn Report is one of the best free niche research tools for print on demand that focus on niche research.
It offers extremely important and detailed research not only for Merch by Amazon but also across other various platforms.
It is a merch research and strategy guide that takes an in-depth view of each niche and analyzes it using concrete data from reputable sources.
The data within this report is sourced from respected and trusted sources like Statista and has been broken down in a clear and understandable way so you can get a clear picture of how each niche is performing. 
In the report is a free niche research tool for print on demand called the Niche-o-meter.
Niche-o-meter gives a high-level assessment of each niche so that you can see how much potential they each have.
This way, you can make a plan for your business based on the data given and formulate your next steps easily.
The best part about The Heidorn Report is that it is customer-centered.
This means that the information available within the report and the strategies recommended are always targeted to appeal to your ideal customer.
By giving your customers what they want, you'll be able to make more sales and keep them interested for longer.
Niche analysis isn't straightforward, even with the best free niche research tool for print on demand.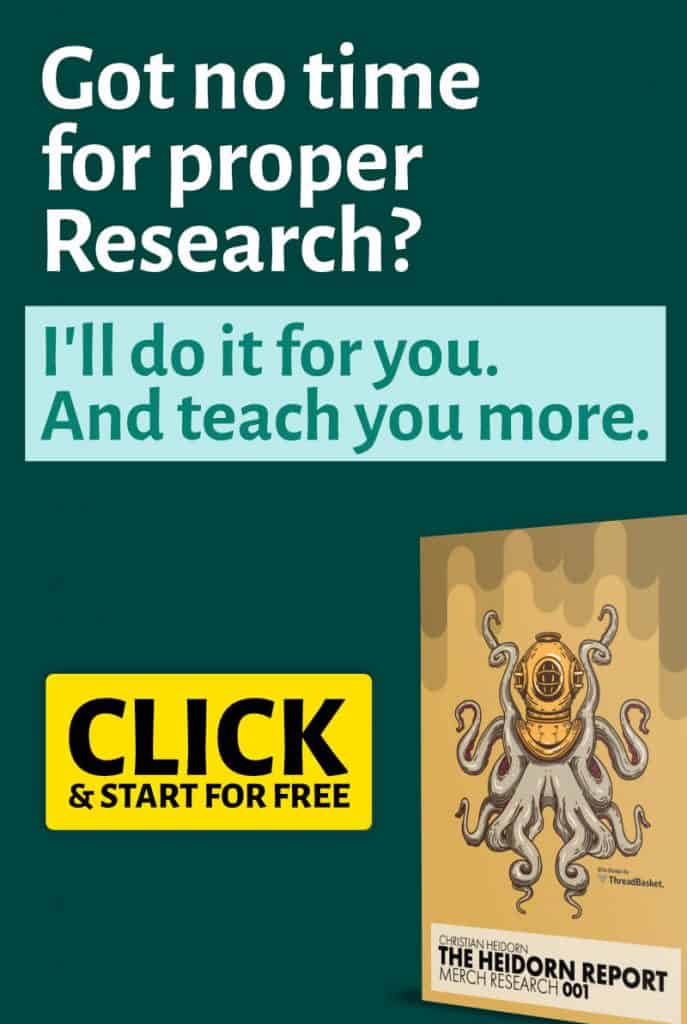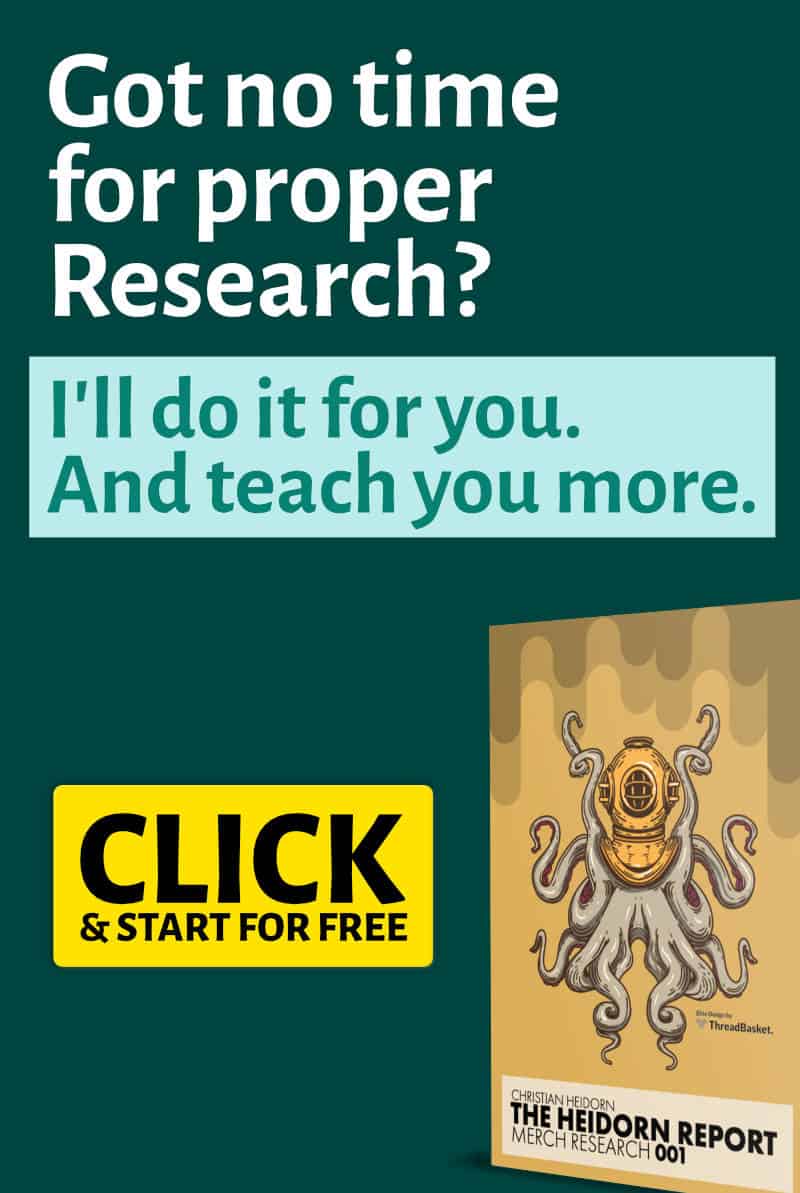 Knowing what to look for and how to analyze existing data is perhaps even more important, and that is the information you get with this report.
With The Heidorn Report, you'll be able to use concrete data to guide your niche choices.
Additionally, you'll also be able to see what keywords are popular within the different niches and you'll also get a pack of some of the best-created designs for your Merch by Amazon and print on demand businesses. 
This is extremely convenient because one of the challenges that other sellers struggle with when starting their print on demand business is the creation of designs.
You'll get updated reports approximately every 14 days, and that means the data and insights you get in each report are as up-to-date as possible. 
The Heidorn Report has a free subscription option where you'll get a standard list of niches.
Merch Titans
If you are a Merch by Amazon seller, Merch Titan's product research tool is an amazing free niche research tool for print on demand.
More and more people are gearing towards Merch by Amazon because of its huge audience, despite the strict approval for entering the platform.
Although it is extremely competitive, tools like Merch Titans can greatly help in providing useful information.
This tool shows you the top-selling products on Amazon when you enter a keyword or a niche.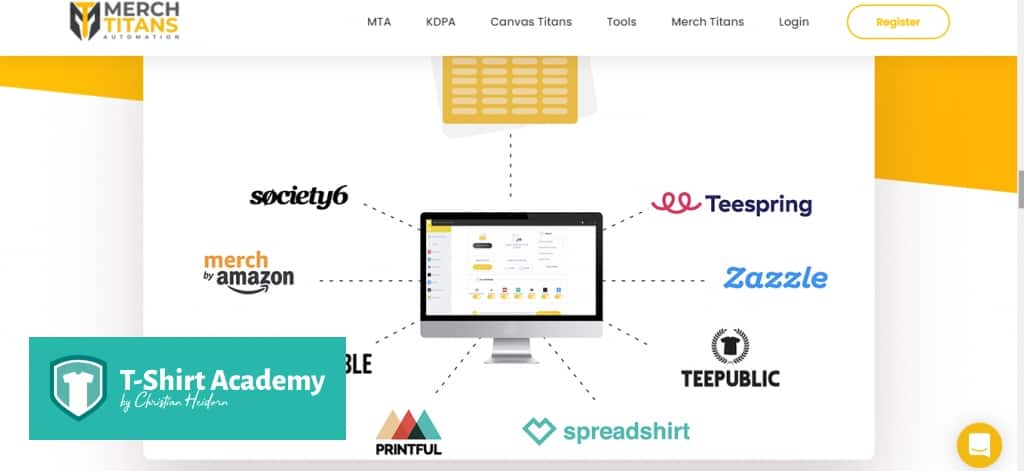 With this tool, you can make comparisons between different niches you are interested in to find which ones are profitable.
Apart from showing the top-selling products, it gives you additional information on the price, title, brand image ASIN, seller rank, and monthly sales of each of the products in the search.
This free niche research tool for print on demand is not only applicable to Merch by Amazon.
With many features available, Merch Titans helps sellers devote time in other aspects of their business which include creating or researching designs, tending to customer queries or uploading listings.
You can also use this information on other print on demand platforms.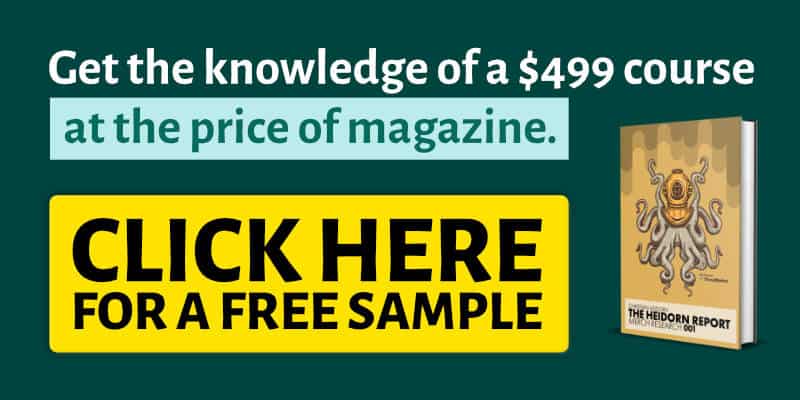 Amazon is perhaps the biggest eCommerce retailer in the world and trends on the platform are usually similar to trends on other print on demand platforms.
ResearchBase by Talk on Demand
ResearchBase by Talk on Demand one of the most reliable free niche research tools for print on demand and Merch by Amazon.
It's a simple tool that helps you find useful information by inputting the right keyword and/or niche.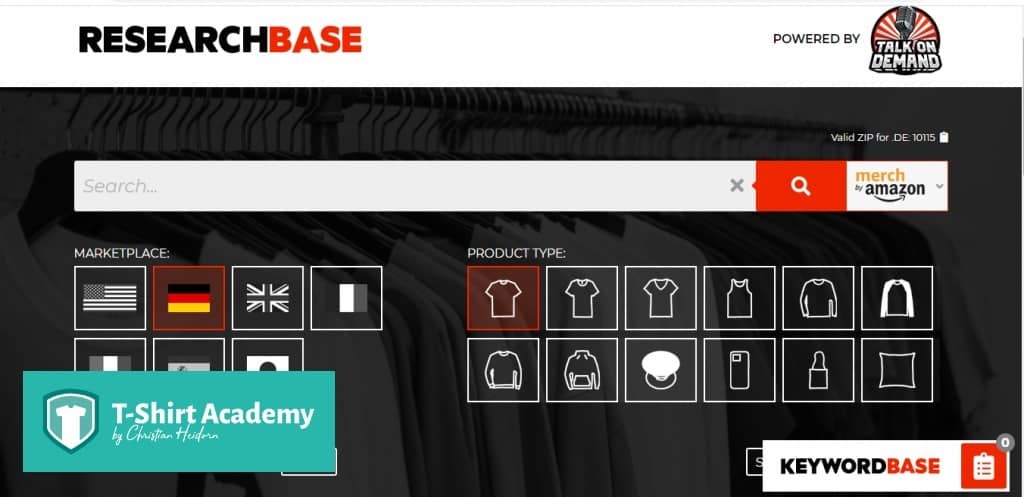 Once you type in the keyword and choose the product type, a list of the top-selling products within that niche or using that keyword is generated.
This free niche research tools for print on demand has a save and sort feature that allows you to collect information and sort through them for later analysis.
ResearchBase is free but also has a pro version that offers additional features that are useful to your business.
One of the newly added features for ResearchBase Pro is the multisearch in which sellers can select multiple platforms to get keyword search on each one of them.
It also has the keyword database, a handy tool that lets the user select favorite keywords while conducting research.
When using ResearchBase Pro, one should not forget to always check UPSTO for any trademarked items.
This will help protect you account from being suspended because of trademark or copyright violations, a matter which should never be neglected as it affects your account health across the platforms.
In Conclusion
Starting out on print on demand doesn't have to be expensive.
You can utilize the free niche research tools for print on demand that are available to you to help you get the same results.
Start by studying the features and functionalities that each tool has to offer to find your needs.
Free niche research tools for print on demand offer basic functionalities and if you don't want to put in the extra work, you will need to find other tools and resources that are within your budget.
Comparing the pros and cons for each tool will help you find which one suits your business the most.
Knowing how to conduct your research and what to look for could be just as important as finding the right free niche research tools for print on demand.
That's why it is important to also include strategy reports like The Heidorn Report in your arsenal of free niche research tools for print on demand.
Not only will you get trusted information, but you'll also get valuable information on different pricing strategies, listing guides, designs, and more. 
We hope that you can find some use of the free niche research tools for print on demand listed in this blog.
Please feel free to leave a comment on your experience and also suggest additional free niche research tools for print on demand.