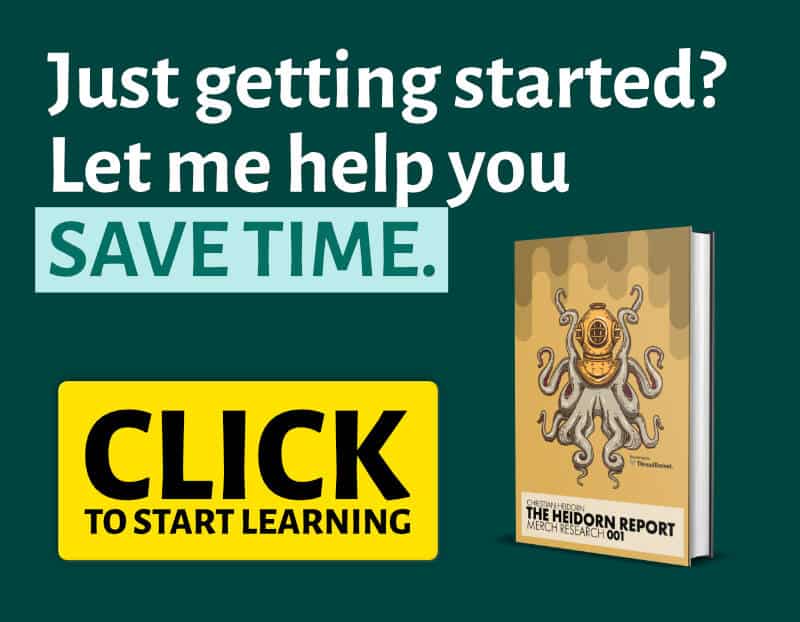 Why a T-Shirt Business Plan Might Help You
The t-shirt business is one of the most popular businesses of choice of young entrepreneurs who are still trying to find out if entrepreneurship is right for them.
Their initial notion of the t-shirt business is that it's fun and relatively easy to run.
The actual t-shirt printing could be easy in itself but what most new t-shirt entrepreneurs are not prepared for are the 101 things that are essential for running a successful t-shirt business.
These include in-depth research, defining your brand, marketing online, marketing offline, and creating systems for good workflow, good order flow, and the most important one of all: managing business finances.
You might suddenly have a headache just thinking about all the other non-shirt related things you have to do but let's take this one step at a time.
In order for you to get a clear picture of how you should run your t-shirt business, you have to think about your business finances.
And a t-shirt business plan is the best way to put it all into one structured document.
Here are some things every t-shirt entrepreneur MUST do in order to take charge of your business finances, and in turn take charge of how your business will run as a whole.
Set a Clear Business Plan
You might not like the idea of having a t-shirt business plan because you prefer to just feel your way through and follow your instincts as things move along with your t-shirt business.
Bad idea! Don't be too lazy now.
Writing a t-shirt business plan is not so hard! It will not take you more than two hours to set your goals for the next months (or years), to define your sources for capital, your marketing strategy, expenses, and all the details that are very important for running your t-shirt business.
You will then assess what you have right now and what you should do to achieve the milestones you set for your business.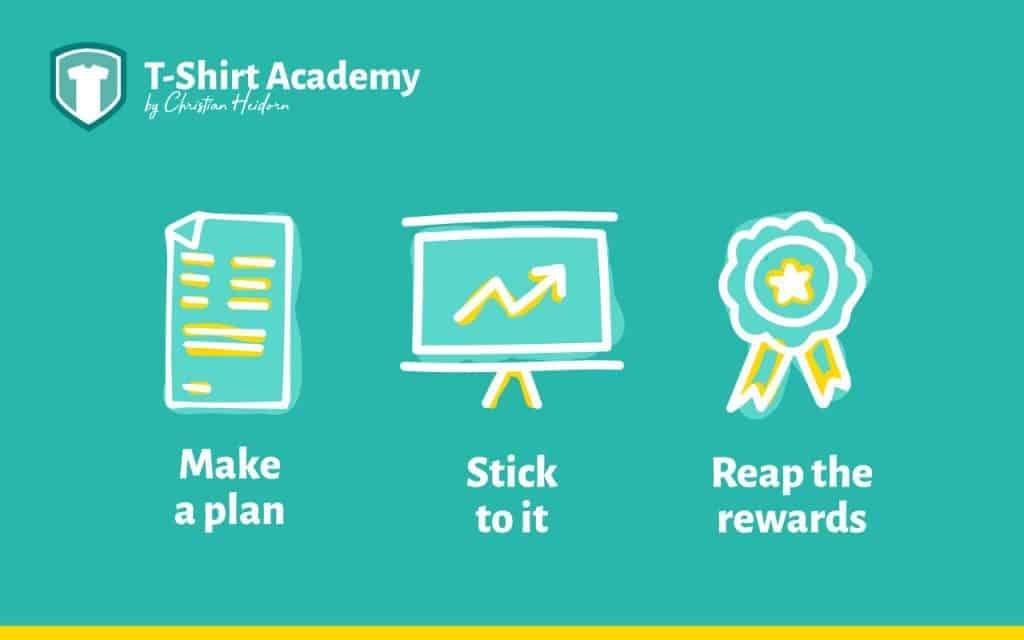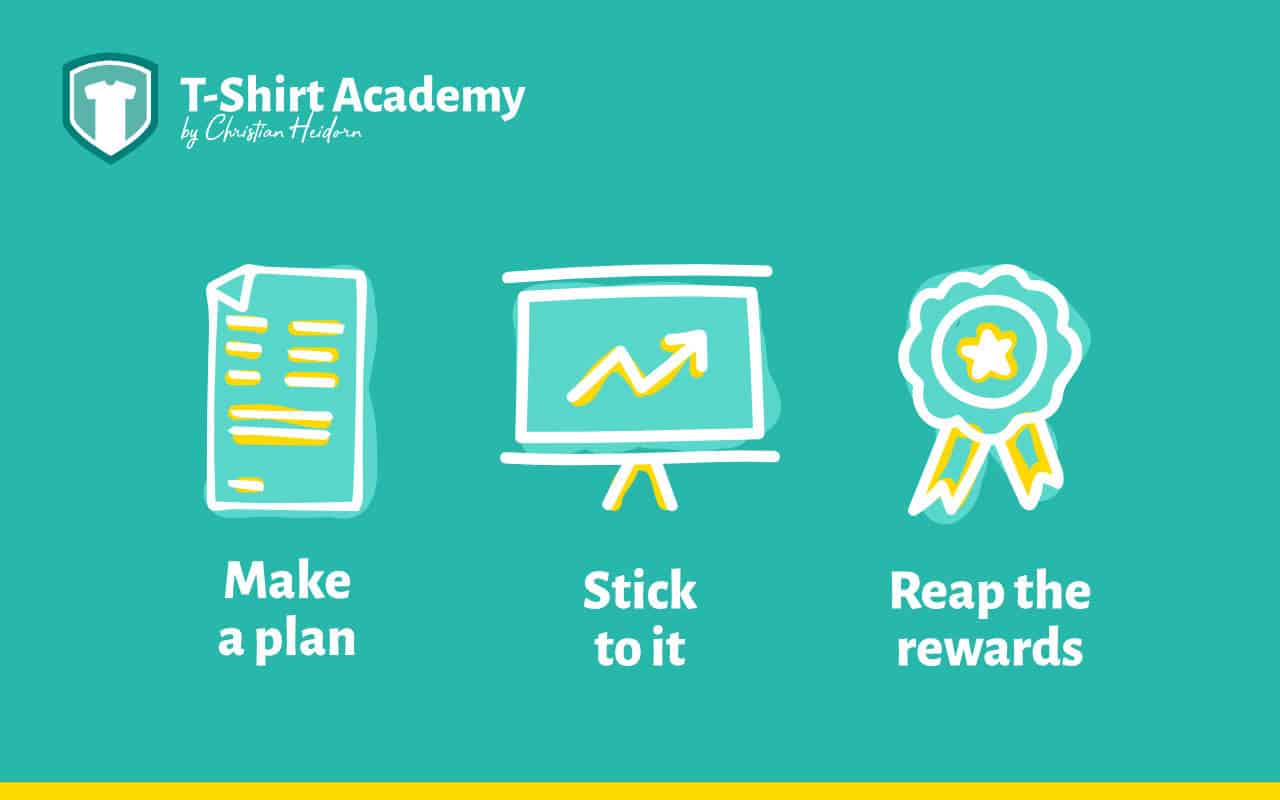 What's great about writing a clear t-shirt business plan is that it makes you think really hard about what your business.
The strategies you will come up with should match with the budget you have, and with the timeline you've set, etc. and this gives you a map to the kind of success you want for your t-shirt business.
Use this t-shirt business plan as your guide and if possible, treat it as your bible.
Read it every single day! Another good thing about writing a t-shirt business plan is that you can show this to possible investors and mentors (in case you need business advice).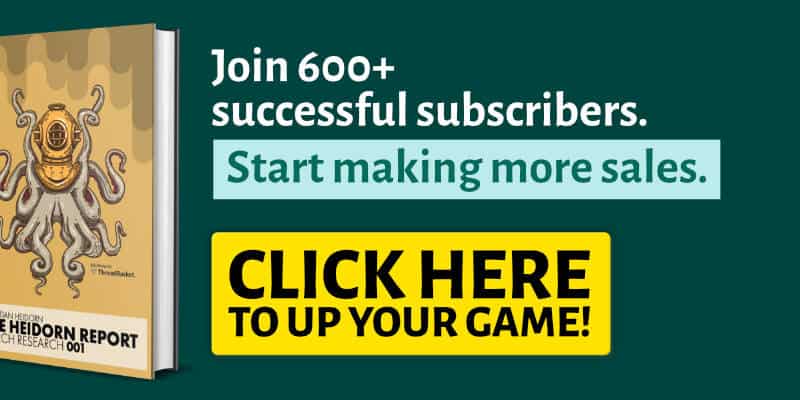 Update Accounting on a Daily Basis
There are plenty of online accounting software that can help you manage your finances (QuickBooks, Zoho Books, etc).
These programs can help you easily check the daily financial ins and outs, your deadlines, invoices, and many more.
They also have instant access to customer, supplier, and employee information.
What's also awesome about these software is that your accountant can access your records real-time.
You (or a trained employee) should monitor and update your finances on a daily basis because if you skip just one day, you might forget payments and miss important deadlines which could potentially damage your credibility and credit score.
You cannot be relaxed about your financial flow when you have a business.
You have to be super detailed and obsessive up to the last cent when listing down the ins and outs of your finances.
You can't just say "ah, I'll not include this or that. It's just $20 anyway" because every cent adds up and it's important that you know where every cent went, for practical reasons and for analyzing your t-shirt business.
After all, the primary reason for business is profit.
Take charge like a king!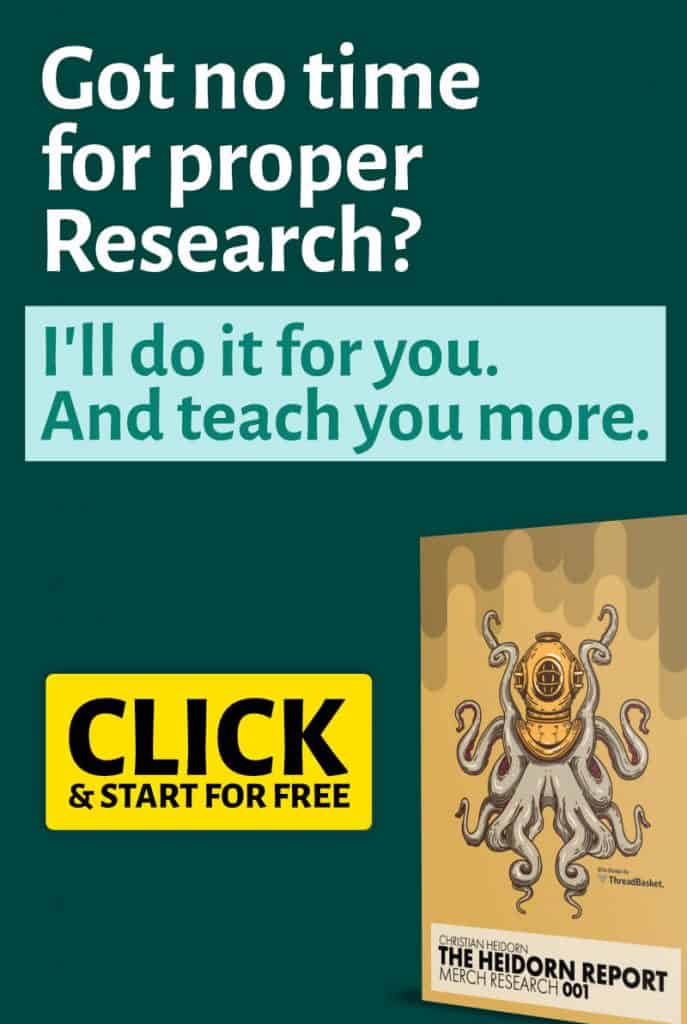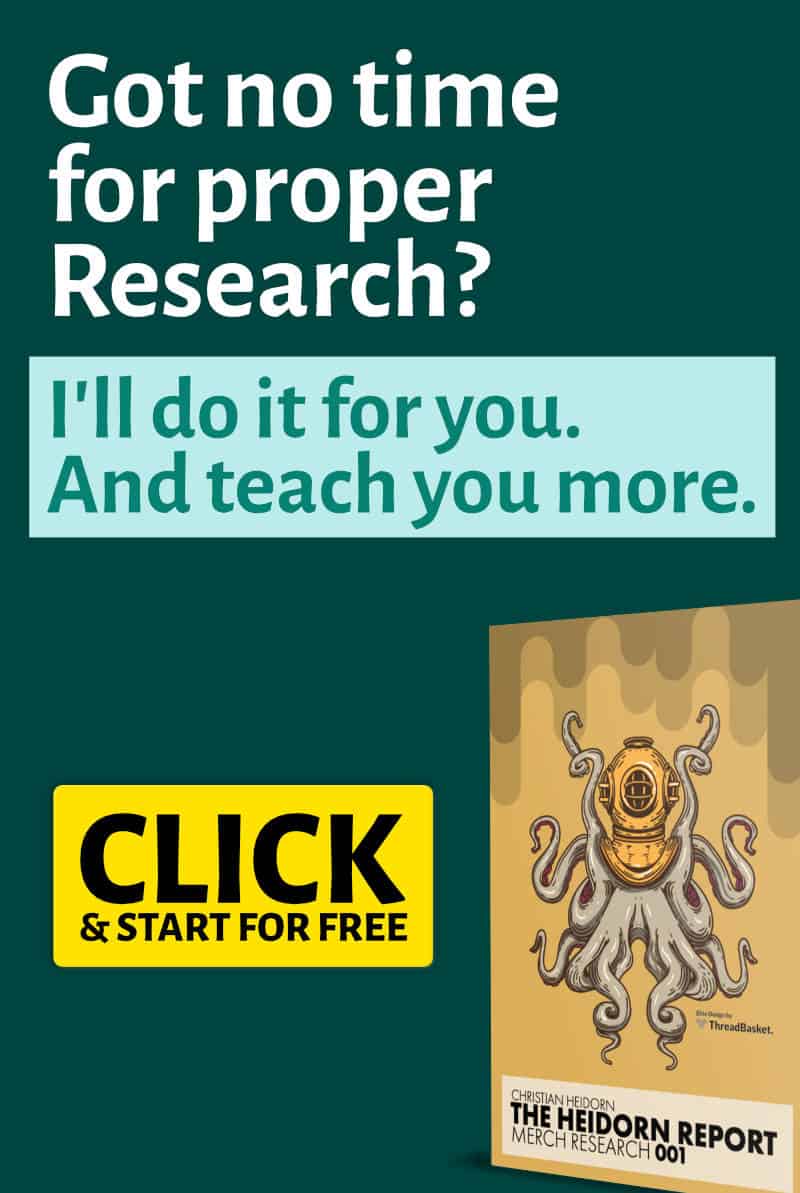 Update Stock Control and Inventory
Always keep track of your stocks so that you will know your capacity for accepting orders and so that you can order materials in advance.
Always remember that every missed deadline comes with a price (and I don't just mean money!), therefore inventory is very crucial when quoting for turnaround times as well as ordering materials.
If you automatically order materials without even checking the inventory, you'll have excess materials which could affect your business finances.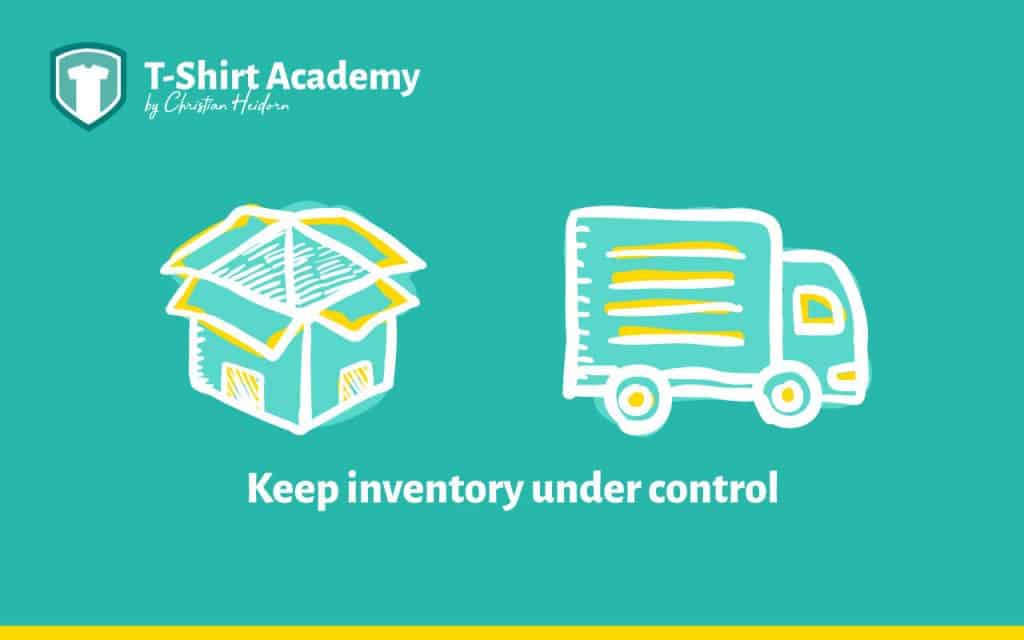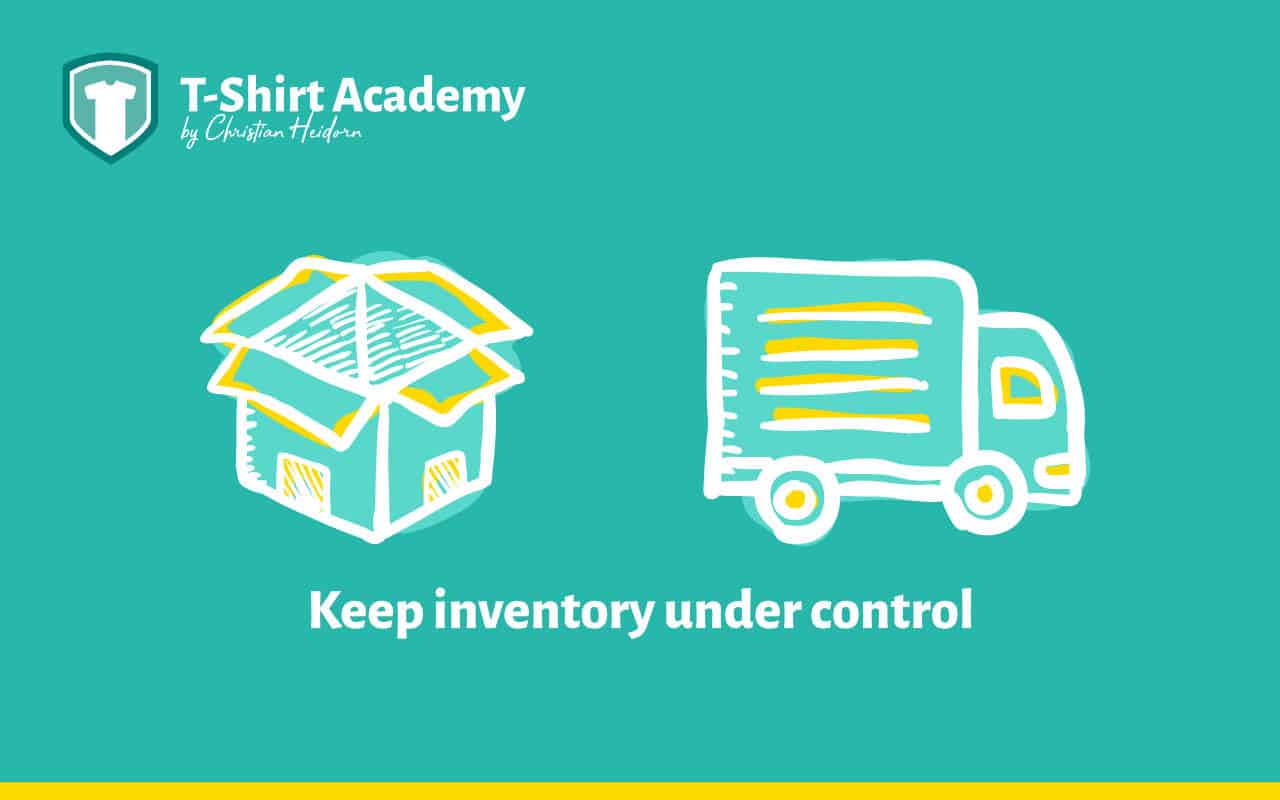 If you're outsourcing t-shirt printing from another printer, you also have to check in advance if they are capable of accepting your orders (and if they can deliver during the date you quoted your customers).
Create a system for checking your inventory because you can't mess this up.
One screw up can cost you hundreds of dollars and a bad reputation in Yelp!
Keep Day-To-Day Expenses Low
Do all the lights have to be turned on all day at your office?
Or, better question, do you really need an office if you're running a t-shirt business?
Do you really need to pay Facebook ads daily at $40 a day just to get 20 likes?
Do you need to make 1,000 flyers every month?
Are all of these things really helpful for your business?
Of course we can't really be certain except for the lights in the office.
Take note of all these "small" expenses because they add up! You don't want to have all your profit used in paying these expenses.
Just figure out which things you really need to operate and be the most frugal person on the planet until you can afford to let loose a little.
When you're still in the first few months of your business, you simply do not have the luxury to spend too much.
Be a pauper and run your business without too many frills.
If you can justify the expenses, find out if there are cheaper alternatives.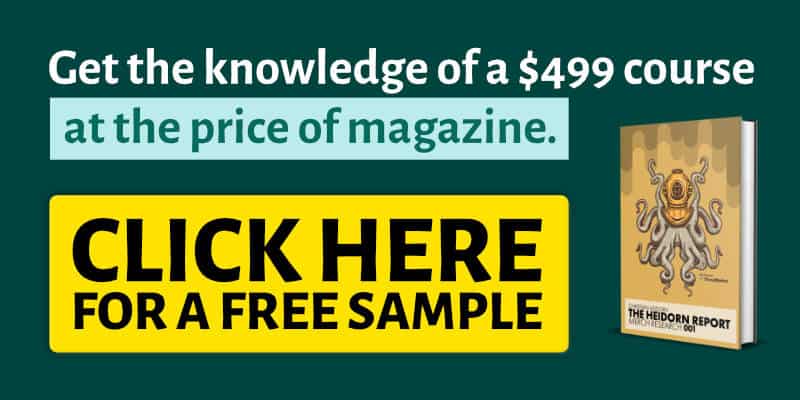 Stick to Your Financial Limits
The reason why you should do #4 (aside from practical reasons, of course) is because you have to stick to your financial limits in general when you're starting a business.
You've set all of these limits in your initial t-shirt business plan, so you already know what those limits are.
There are more businesses that go down on the first year than succeed so you have to know when to stop.
Usually, the most obvious basis for that is if you're gaining profit.
Now, there are some of us who are really hard-core optimists who are willing to gamble big money to recoup what's lost or to increase profit exponentially.
While this spirit is good, you have to assess your risks in this business realistically.
If you really believe that taking a specific risk (maybe buying materials in huge quantities at an irresistible price), study it first and ask a mentor or expert for advice.
To make that risk safer, propose it to your investors.
But do not dig your own grave by touching your emergency fund!
Let Customers Pay Before You Make Their Orders
While this is pretty basic, it's sometimes hard to be strict on this rule especially if: a.) the customer orders so many shirts that we're scared to shoo them away with our strict policy b.) if the customer is a loyal one c.) if the customer is charming d.) if the customer is our friend.
So how do you solve this dilemma? It's basically based on gut instinct and history.
The safest one of the ones I mentioned would be the loyal customer because you have enough history that says the customer pays.
However, for the other cases, my suggestion is you really ask for payment.
If they're not willing to pay 100% (because they're scared of the risk, too), then you can request for 50% down payment.
Anything lower than 50% is scary business especially if the order is in hundreds.
Contract and Legal Matters
Get a lawyer before even starting your t-shirt business.
Although we don't wish for issues to come your way, you will probably meet some issues with investors, clients, employees, suppliers, artists…almost anyone actually.
One wrong move could possibly cost you hundreds of thousands of dollars.
No kidding! One copyright lawsuit for a t-shirt artwork could harm your business to the point of bankruptcy.
And that's just one thing.
There are a thousand ways "ignorance to the law" could sabotage the potential success of your t-shirt business.
As for contracts, make sure your clients sign an agreement before even starting their t-shirt orders.
Indicate the payment schedule and the list of possible scenarios the clients should not hold you accountable.
This way, you're safe financially and legally.
Since not everything will be explained to you by your lawyer or your business adviser, the best way to take charge of your business finances is by investigating obsessively about t-shirt business and managing finances.
Do not have the "learn as you go" mentality because there's no excuse for not learning nowadays.
You have to be proactive to advance faster! There are plenty of good articles online, there are affordable webinars, and you probably have a lot of people to give you advice as you start the ultra exciting world of t-shirt business.
So remember: set a solid t-shirt business plan, have a very organized system for inventory and finances, get a good lawyer, and read, read, read!