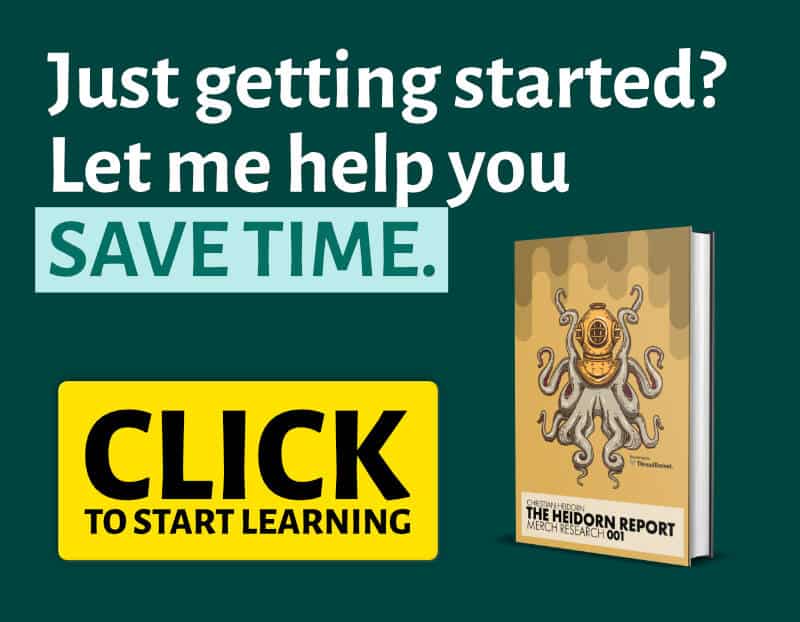 Productor for Merch by Amazon is a plugin extension with several key features.
Similar to other Merch by Amazon, Productor for Merch by Amazon was created to make the seller's experience easier.
This tool provides a multitude of extremely useful functions.
These include;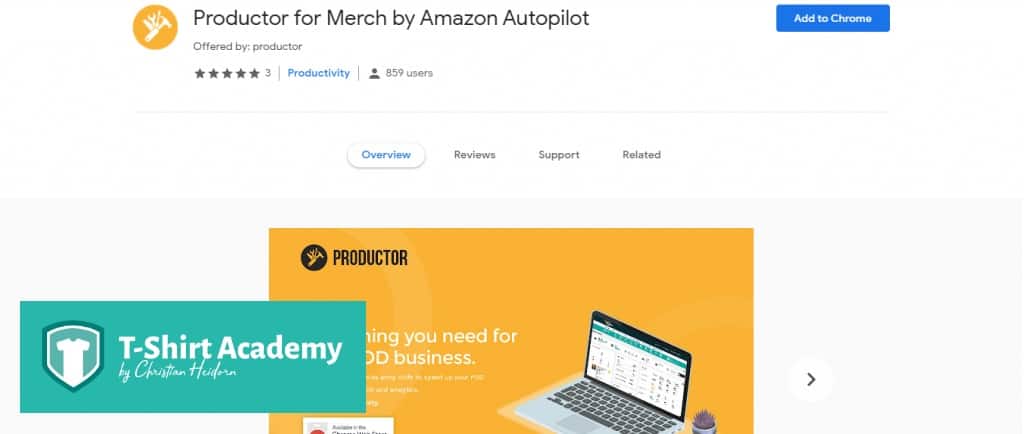 Data Management
Productor for MBA does a good job of collecting relevant data that is important for analysis.
On the product manager tab of the plugin, you will be able to see relevant data relating to your Merch by Amazon business.
You will have a clear view of all the sales you have made on that day, all-time sales in all locations you sell, the total number of sales you made the previous month, the total number of sales you made in that month, and the sales you made in the last 7 days.
Additionally, it provides you with information that is not available on many MBA tools.
It gives you a clear picture of how many of your products have reviews.
How many of your products are Amazon's choice and the average number of days it takes to make the first sale on your design.
All this information is extremely useful and relevant to sellers.
You can never have too much data.
This data is important in showing you how you are performing on the platform.
It also gives you a clear picture of which of your products are selling and which ones are underperforming.
It also gives you insight into how new products are doing in your account.
If a design takes several days to make an initial sale, for example, you can take a look at it and analyze what is not appealing about it.
Make sure that the designs you create a relevant to the market you are selling under.
Sort and Export
Productor's export feature is one of its key selling points.
It allows you to export your entire Merch by Amazon account with just one click.
It also allows you to sort your products.
You'll first select how many of your products you want to display, whether one product or every product on your account.
You can then sort these products into categories.
Type
Status
ASIN
Brand
Title
Price
Bullets
Reviews
Review ratings
BSR Ranking
Category
Marketplace
Days Until Deletion
Sold
Sold Revenue
Sold Returned
Sold Cancelled
Sold Royalty
First Sale
Last Sale
Created
Submitted
Published
Amazon Choice
Merchandise ID
Design ID
Days Until First Sale
Single/Multiple Upload
This filter list is broad and gives you the ability to play around with how you want your products to be sorted.
After sorting your products, you can then export the created list into an excel sheet that will have the relevant information that you require.
This feature saves you the time you would have taken manually analyzing your products.
With a wide criterion to choose from, it makes it easy to understand what is happening in your Merch account.
Apart from giving you the option to sort and export your products, Productor for Merch by Amazon makes it easy for you to find designs that you may have lost.
Productor gives you the ability to download your entire design catalog with the touch of one button.
You can find every single PNG design that you have ever uploaded to Merch by Amazon.
This feature is a great asset since none of your designs get lost.
It also saves you the time spent in storing your designs in other third-party software/apps.
Once again, this download will be available in an excel sheet.
Countdown Feature
Productor comes with a "design running out" feature that will prove useful to merch sellers.
Once you install the plugin and start running it, the extension will be able to tell you which of your designs are about to be taken down for no sales.
It will also tell you how many days left until they are removed.
It will give you the option to delete that product, relist the product, or relist the product while still deleting the older listing.
This makes managing your account easy.
You will not have a duplicate of your designs and it makes it easy to get your designs reuploaded before they run out.
Once you reupload the designs, it automatically prefills your design details.
This includes the pricing, brand, title, bullets, and description that you previously had on the previous design.
You will be able to customize your settings and have a view of your designs expiring in 1,10, 30,60, and 180 days.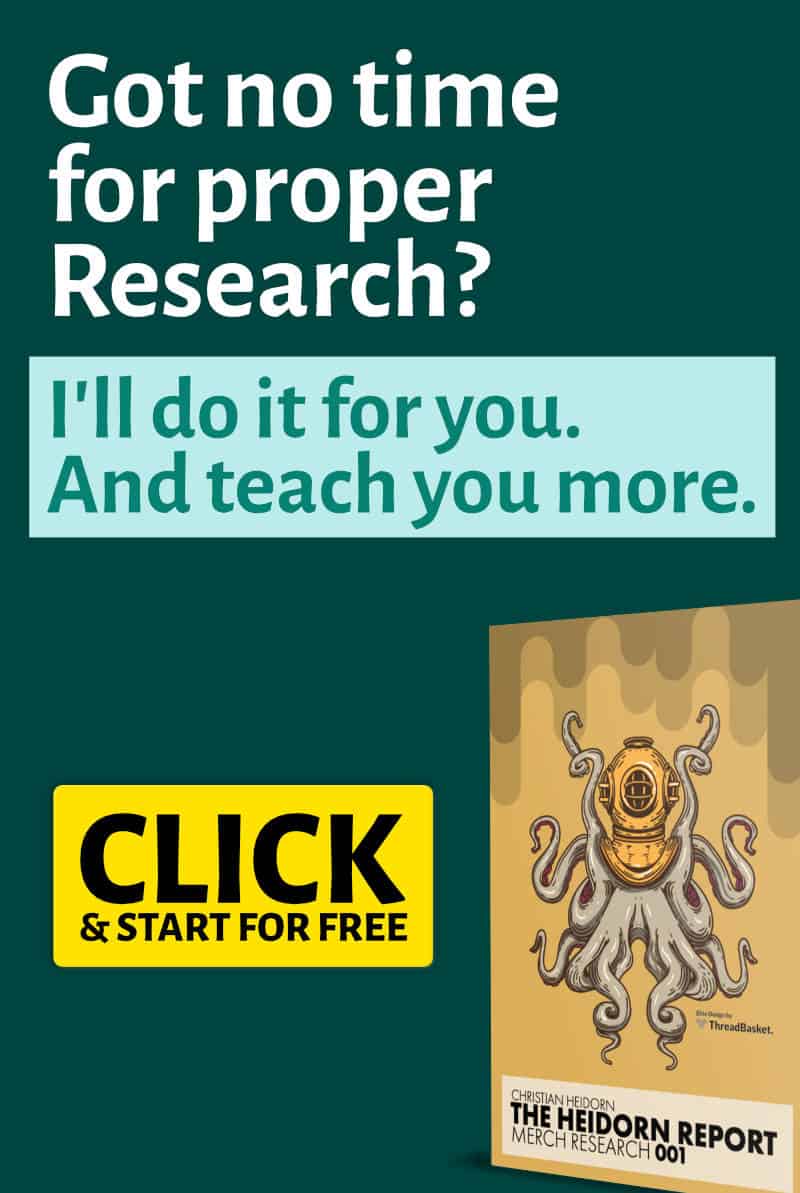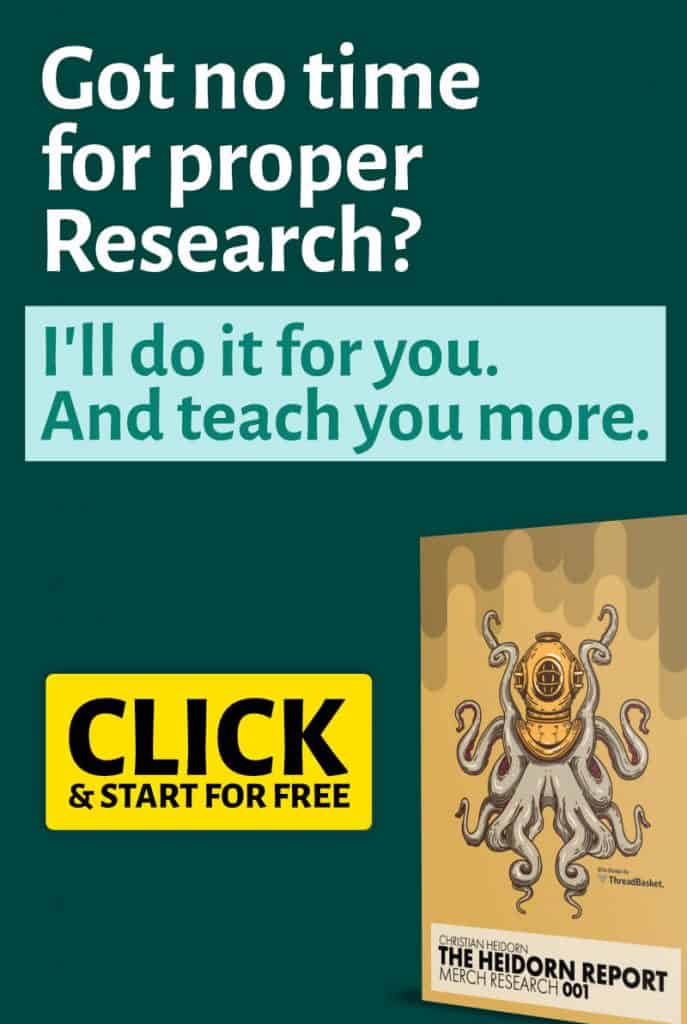 Auto-Publish Feature
The Productor extension makes it easy for you to make changes to uploaded designs on Amazon.
You can prefill the price on the extension and click the autopilot function and you will be able to change the price of all the intended designs.
It also allows you to change the brand and the descriptions used for your products.
How To
Click on the Autopilot icon.
Set the desired name, brand, and price that you want changes.
Check the "Enable" box
Open all the products you want the changes to be applied to or you can "Bulk Edit" to open all products in the account.
Uncheck the "Enable" checkbox.
You can then auto-publish your drafts on Merch by Amazon with a single click of a button.
Keyword Research
Proper keyword research is important to all merch sellers.
Using the appropriate keywords at the appropriate time will ensure that your products appear at the top of searches.
Productor for Merch by Amazon comes with an analysis tool that helps sellers analyze how their keywords are ranking.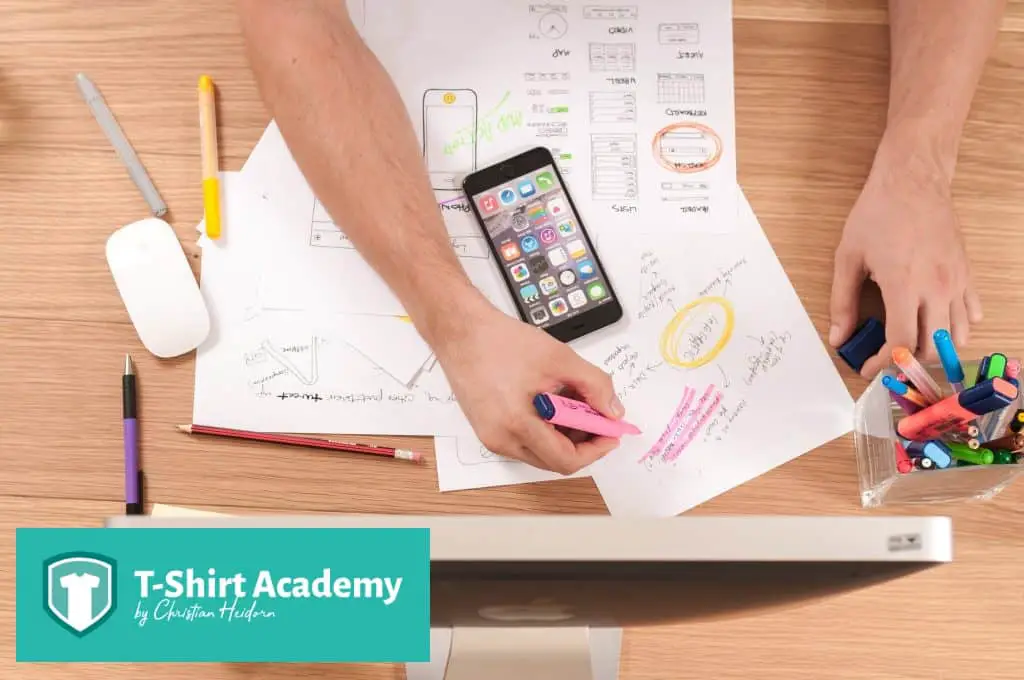 Its machine learning capabilities will extract relevant keywords and offer them as suggestions for your use.
Tools that help you with your keyword research will make sure that you find relevant keywords that are relevant to your niche with low competition and high demand.
By optimizing your products with useful keywords, you will increase your sales.
You can use a variation of applicable keywords in the Brand, Title, Bullet, Bullet 2, and the description of all your products.
Productor for Merch by Amazon gives relevant keyword suggestions from Amazon.
It also gives suggestions from Google Trends and Google keyword suggestions.
Having this information available makes your work easier and saves you the time you would have spent having to conduct your own research on these sites.
Additional Features
The productor feature is available for two key Merch by Amazon languages; English and German.
You will also be able to translate from one language to another with a single click.
With this productor, you don't need to have an external database to store your designs.
Your data is stored internally in your browser.
Copyright infringement is extremely important to Amazon.
The Productor plugin has tools that make it easy to detect if your design goes against any Amazon copyrights.
You are also notified of any banned keywords before you upload your products on Merch by Amazon making your seller's experience easier.
It gives you a clear display of Amazon's Best Sellers Rank (BSR) on all products you are searching for from all of Amazon's marketplaces; Germany, the United States, and the United Kingdom.
It will also give you the BSR history of all your products.
It comes with a "copy and paste" feature that makes it easy to copy the details of one design/product onto a similar one.
You can also copy colors which is a function not available on many Merch by Amazon tools.
The keyword analyzer makes it easy to make informed decisions on which keywords to use.
The Keyword analyzer and extractor can be applied to all your Amazon products.
Its notification feature will automatically let you know when you make a sale.
The export function makes it easy to backup all your products and designs ensuring that your designs are never lost.
The bulk update feature means that you do not have to manually upload the pricing changes for products.
With one click you will be able to do this saving you time and effort.
The trademark check will make sure that you are within the required laws in Germany, The UK, and The United States.
You can also convert designs into different dimensions.
From t-shirts to hoodies to pop-sockets.
You can easily create a draft and template of a product you want to sell and later publish it on Merch by Amazon.
It comes with interesting design features like vintagify.
Vintagify adds a vintage effect to your designs and you can then download these designs with one click.
Productor for Merch by Amazon does not store sellers' information outside their local browsers and their computer devices.
They are a trustworthy source and they do not track you or any of your searches.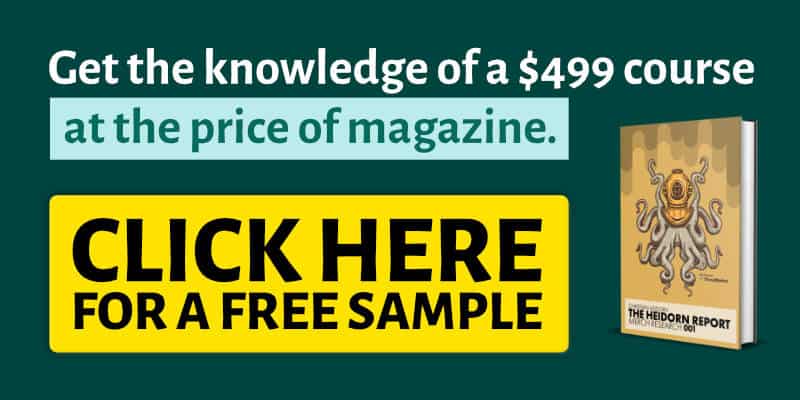 Verdict on Productor for Merch by Amazon
Productor for Merch by Amazon considers itself to be the swiss army knife of Merch by Amazon.
With its several features and easy to use plugin extension, this is true.
The extension keeps everything organized and easy to manage.
You can get important features in one place.
Being a free tool, the features offered are amazing and are also available on some of the most expensive Merch by Amazon tools.
With its resize feature, you can easily and quickly create similar designs for your t-shirt, hoodie, and pop-socket.
You can generate an ASIN listing and quickly upload it to Amazon advertising – a feature that is not seen with other tools.
Its research feature might not be comprehensive but for a free extension, you will be able to perform basic keyword research.
It will give you a BSR ranking of all your products.
It will give you the sales history of your products and your estimated number of sales.
Additionally, it will tell you how many days you have left until your design is removed from the Merch by Amazon platforms if it is yet to make a sale.
Using this tool, you will also be able to see reviews on your products easily.
It is extremely easy to use the tool in comparison to other Merch by Amazon tools.
It is constantly updated to make sure that your experience is improved with every update.
Users have stated that they take reviews and suggestions seriously and implement them to new updates.
Essentially, this tool was created to help sellers manage their products and their listings and it does just that.
However, some sellers have found that its wide variety of features and functionalities clutters its user interface making it difficult to use.
Our verdict is that for a free to use Merch by Amazon tool, this plugin extension gives other paid tools a run for their money.
It consolidates a lot of relevant information and data under one tool.
It is also a tool that can be used by Merch by Amazon novices and pros alike.
Not much is said about its support feature and this may be a downside for sellers who have difficulty using the plugin.
However, we are sure that there are forums on Facebook or on Reddit that may be able to solve any of your queries.
In Conclusion
Productor for Merch by Amazon is a must-have extension.
Its features are some of the most important in ensuring that you achieve success on Merch by Amazon.
It has unique features not seen in many other tools and this gives it its edge.
If you want a more in-depth research tool, however, this might not be the tool for you.
Other tools such as Merch Informer might be what you are looking for but for a start and for the more budget-conscious sellers, you can start with this plugin and see how its functionalities work for you.
As a seller, it is important to explore all available options out there and see which one works well for you while still being reasonably priced.
This extension is definitely of value and with reviews such as "too good to be true" on the app store, it is a tool that we would definitely recommend ourselves.
Once again, share your experience with this tool or any other tool in the comment section below!